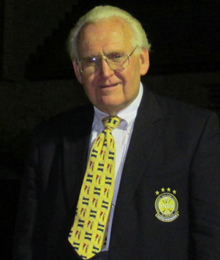 Bob Burns, PGA
Bob Burns Golf Learning Center
428 W Edgewood Dr.
Appleton, Wisconsin 54914
(920) 991-9663
Bob@BobBurnsGolf.com
Director of Instruction
Bob Burns Golf Company
Appleton, Wisconsin
Bob Burns has dedicated much of his recent career to providing golf instruction to military veterans. In 2014, the National Guard issued him the Patrick Henry Award – designed to recognize civilians who have demonstrated exceptional service to the armed forces. As an adaptive instructor to the United States Armed Forces Wounded Warriors, he developed an assortment adaptive prosthetics and devices for golfers with disabilities and children with autism.