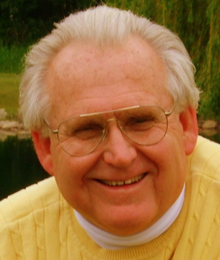 Bob Burns, PGA
Bob Burns Golf Learning Center
428 W. Edgewood Drive
Appleton, Wisconsin 54913
(920) 991-9663
Bob@bobburnsgolf.com
Bob is a PGA Master Professional, a 2014 National Guard Association of the United States Patrick Henry Award recipient and the 2007 Wisconsin PGA Section Teacher of the Year. Bob founded Bob Burns Golf & Learning Center in 1975. His company designs and manufactures its own line of custom golf equipment and training aids, including the famous No Bananas Anti-Slice. Some of the company's products have been featured in Golf Digest and the CBS show, "The Price is Right." Bob works with students to develop an individualized instructional program to each golfer. Bob has been recognized for his work with golfers with disabilities and wounded warriors. He also writes a quarterly piece for Palaestra Magazine called "Accessible Golf."
Facility type: Stand Alone Range
Past awards/recognitions:
PGA Section Teacher of the Year
PGA Master Professional
GRAA Top 50 Growth of the Game Teaching Professional
Golf Range Magazine Top 50 Instructor
The Wisconsin National Guard Association Award
Patrick Henry Award
2015 Recognition Recipient Community Service Award by FOX 11 news affiliate spotlight
2015 Recipient Recognition Award from the Semper Fi Fund
Technology used in instruction:
Zelocity
P3 Pro
Tomi
JC Video
Training aides
V1
Swing Vision 360
Pure Launch Monitor
Sportec Swing Computers
Go Pro
iPad
Z-track
T-N-T Twister
John Daley Power Groove
Foot Wedge
Teaching Broom
Fore arm wrist Protator
Swing-Wave water weighted swing trainer
Figure 8 arm connection straps
Power Coil
Rick Smith Right Angle
Dr. Gary Wiren Impact Bag
Eye-line Putting alignment system
Approximate number of free "tune-ups" and lessons given per year: 1,000+
Growth of the game initiatives:
I have spent a good portion of my professional career working with physically challenged golfers.  Wayne has two prosthetic arms. In 2015, I have started instructing Audrey Crawley. Audrey is a 11 year old girl born without a left hand, and without part of her left arm.
In 2015 my involvement with Military Veterans injured in service includes a golf instruction school for the Semper Fi fund at trappers turn. The Semper Fi fund golf school included U.S. Marine Veterans from all over the United States. These Marines were all injured in service. The Semper Fi fund raises funds to help Marine Veterans receive care. In this program we have sponsored Wounded Warrior golf events and included a Military Veteran golf student in each foursome.
In 2015 we provided free golf clinics for inner city teens with Rawhide Boys Ranch. Rawide Boys Ranch (RawhideBoysRanch.com) was formed through the vision of former Green Bay Packers Quarterback Bart Starr to lift inner city teen boys from dangerous and troubled situations to a better chance in life. Many of these boys have never picked up a golf club or ever had a chance to get introduced to golf.
In addition each year we host a Annual Kids with Autism Golf Clinic. The numbers in our Kids with Autism Golf Clinic have rose and it very much a family day incorporating golf within the family enviroment. This event usually lasts most of the day.
We host after school golf programs for kids from nearby schools to hit balls at certain times of day after school for free. High school golf team students also have a program to practice and they have full access to teaching and training aids. We launched a program "Clubs for Kids" in this program we have donated golf clubs and golf equipment to the local school district for Phy-Ed classed, Kids with Autism, Rawhide Boys Ranch. "Clubs for Kids" is centered on helping making golf more accessible when they otherwise may not have the means to obtain golf equipment to play the game. Of course we offer free custom club fitting and custom club alterations to ensure the Clubs fit when needed. We also host two large area High Schools who bring students for practice golf for Phy-Ed Classes. Each Fall and Spring students learn the fundamentals of golf while also learning about rules and golf etiquette Putting and short game instruction on real greens is part of the Phy-Ed program. We Junior golf programs with little children. In all our junoir golf programs both private and group. KIds hit ball free, and get to use our training equipment.