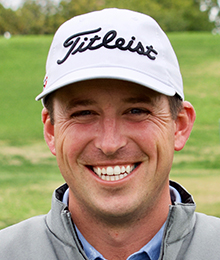 Please indicate past awards won/recognitions:
PGA Section Teacher of the Year, GRAA Top 100 Growth of the Game Teaching Professional, Other (Indicate specific awards below in 3-a)
Other awards won:
SCPGA Section Teacher and Coach of the Year, SCPGA Metro Chapter Teacher of the Year, US Kids Top 50 Master Teacher
Total number of individual lessons given per year:
Male: 100
Female: 75
Junior: 200
Total number of individual clinics given per year:
300
Please indicate any Growth of the Game initiatives your facility/academy has launched over the past year (please give specifics on such programs):
We have launched on course game assessments, Putting Championships, adult programming such as, 10 shots lower in 10 weeks, Biggest Loser Program and pro am teams. And we have launched many more junior programs like our High School Development programs, Elite junior academy, girls golf programs, and junior elite training.
Please share any programming you have made to keep your customers & students engaged:
We pride ourselves in our golf programming and our team does a fantastic job of executing. Below are all the programs we have to offer for our students.
Biggest Loser Training – lower index program
Pro Am Team
10 Shots Lower in 10 Weeks – guaranteed to shoot 10 shots lower or more in 10 weeks
On Course Game Assessments
Pro Am Events
Titleist Performance Institute Club Fitting and Pro Am event
Elite Golf Performance – 12-16 years old
Junior Elite Training – 9-12 years old
High School Development – 12-16 years old
Crush it Junior Golf Program – 4-13 years old