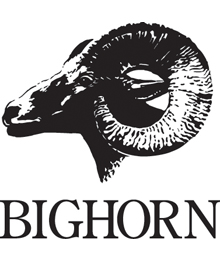 BIGHORN Golf Club
Dale Abraham, Director of Instruction
255 Palowet Drive
Palm Desert, California 92260
swingmd@yahoo.com
Facility Amenities:
Grass Tees (We set up 20-50 on each side of each driving range. We have two driving ranges with teeing grounds on each end.)
Bays with Mats (We have an indoor/outdoor learning center that is located on our Canyons Driving Range.)
Accurate Yardage Measurements on Tees to Targets
Short Game Practice Area
Synthetic Putting Green
Grass Putting Green
Covered Areas
Additional Amenities:
Pro Shop (1,500 Sq. Ft.)
Heated Bays (1)
Ball Flight Monitor
Type of Range Targets:

Flags
Bunkers
Built-up Greens
Fairway Cuts
Instruction provided.
Number of PGA Professional Instructors: 2
Number of LPGA Professional Instructors: 1
Clubfitting services provided.
Total number of visits to range per year: 28,000

Number of range balls dispensed on range per year: 18,144
Number of range balls in inventory: 18,144
New balls are acquired: Annually, but they are dispensed each month.
A list of technologies used in instruction: Ball Flight Monitor
Best range promotion: I run the following instruction programs that feature the use of our driving range: Ladies 4-Hole Fun League – Each Monday, the Ladies' 4-Hole Fun League consists of a 45 minute instruction clinic followed by 4 holes of on-course instruction. This program is designed to break down the typical barriers that prevent women from starting the game. During this program, I help the participants learn all of the different concepts of playing golf while using what I call the "It's OK Rules." The It's Ok Rules allow participants to tee the ball up at any time, advance the ball whenever they would like, pull balls out of bunkers…These rules are designed to promote having fun, learning and providing an inviting atmosphere where women can meet others that are trying to learn the game. I started with 2 participants the first week and have grown to over 20 by the third week and continue to have almost 20 participants each week.
Aim Point Express Green Reading
I became certified to teach the Aim Point Express Green Reading method in January of 2015 after having a guest instructor teach it to one of my students in 2014. I found the method to be an exciting revolution in the way we read greens, a fast and simple way to introduce green reading to beginner and novice golfers and a great way for advanced golfers to improve their skills. Using this method, golfers can learn to read greens accurately in less than 2 hours rather than having to spend countless hours of practice trying to estimate the break of a putt. In the first two months of my conducting these clinics, I have had over 200 participants, with class sizes limited to 8, with a 98% success rate of participants signing up for the second level of instruction.
From Beginner to Winner
This twelve (12) week lesson series is an introduction to the game of golf. Students are directed on all aspects of golf, from how to check in before the round to what to do when the round is over and everything in between. With a low 6:1 student to teacher ratio, each student receives personal attention that allows them to learn aspects of the game that most golfers take for granted.
Simplicity Golf School
Designed for all levels of golfers, the Simplicity Golf School four week series is designed to help golfers of all ages and ability levels through instruction on the full swing, short game, etiquette, rules, on-course instruction and course management skills. Students use the instruction concepts learned in this course to build a lasting foundation for the game of a lifetime.
Member Golf Clinics (Free)
Weekly clinics held on Saturday mornings designed to help improve members' golf games and increase number of rounds played. These one hour clinics have helped decrease the participants' handicaps and have lead to an increase in rounds played by the members that participate in the clinics.
Friday Family Golf Clinics
Bring the family out to share the experience of golf in the beautiful setting and natural splendor of the Desert Mountain Club (Fall, Winter, Spring,) and the Telluride Golf Club (Summers). Instructors facilitate an hour of fun games and activities for all ages and skill levels.
Coaching Hour
A low-cost supervised practice program where the coach helps the student to discover his/her full potential by inspiring him/ her to reach his/her goals through providing support and a creative learning environment. As the instructor/coach, I introduce a practice topic and organize games, skills challenges and activities to help the students improve their techniques.
Introduction to TPI Free Clinics
During these 1 hour free clinics, I spend time educating golfers on how they can improve their bodies to improve their golf games, lesson the potential for injury and help themselves feel better on a daily basis. By helping people become for physically fit for golf, I am able to make an impact on the amount of golf they play. Being healthier leads to being able to play more rounds of golf and playing better creates a desire to play more as well.
Play Like a Pro – 9 hole on-course instruction
During this 9 hole on course lesson, participants learn to strategically play a golf course, handle uneven lies and maximize their current scoring potential. With a low 4:1 student to teacher ratio, each participant receives personal attention.
Wedge Works
During this 2-hour class, participants receive instruction on all aspects of wedge play including chipping, pitching, bunker play and middle wedge play. They are also custom fit for two wedges that are then special ordered as part of their participation.
Road to Golf (ages 5-18)
The Road to Golf Junior Program is an innovative approach to golf development. Based on the principles of long-term athletic development, this junior program incorporates all the necessary fundamental movements the game of golf requires in a safe, fun and exciting learning atmosphere. This program gives juniors the head start they need to succeed and excel in golf.
I have also participated in the PGA Growth of the Game Initiative Programs, including TEE IT FORWARD, Play Golf America and have been a member of the PGA's Presidents Council for my participating in these programs. This year, I have been a part of the Free Lesson Month, held Get Golf Ready Clinics, program and other programs in an attempt to help make golf more readily accessible to and less intimidating to potential new participants. I have also helped raise funds and donations for
the last 5 years for the charitable organization Arizona Helping Hands that benefits less fortunate juniors and their families, have donated lessons to raise money for the C.A.R.E. (Cancer Awareness Research Education) Organization, the local YMCA program called the "Y" Angels and have also donated lesson to the Upscale Singers Organization that helps provide college scholarships to local students in need.
Special programs: BIGHORN Golf Club has a 501C charity that is specifically in place to promote charities in the local community by giving to non-profit organizations that demonstrate a need and make a difference in the lives of the people they serve. It gives an annual endowment of approximately $2million. www.bighorncares.com