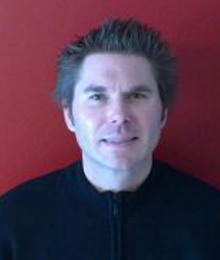 Andy Miller, PGA
LedgeRock Golf Club
1 Greenbriar Drive
Mohnton, Pennsylvania 19540
(610) 698-8553
andymiller@ledgerockgolf.com
Helping people fall in love with golf has become a real passion of Andy's.  He really enjoys the interactions he has on a daily basis with his students; each day is different, and each person is unique.  If he can help a few people discover how great this game can be, then he has accomplished his goal!
Facility Type: Private
Past awards/recognitions:
US Kids Top 50
PGA Junior League Captain of the Year
Philadelphia Section Youth Player Development Award
Technology used in instruction:
Bodi Trak, Hudl, Impact Snap, Flightscope X2, K-Vest (4 sensors) Eyeline Golf Products, eGolf Rings, Game Golf, Edufii, Flightscope Skills, Dyna Discs, SuperSpeed Golf, Orange Whip, Path Pro, Tour Striker Clubs and Plane Station, The Little One by PSP, ProStance, 8 Board
Approximate number of free "tune-ups" and lessons given per year: 50
Growth of the game initiatives:
PGA Junior League Golf- I took our PGAJL Golf program from 10 kids the previous season to 36 this year. The increase allowed us to host our own league!!
Fall Junior Team Golf- This program has been a HUGE success! I've been able to fill this program with 24 kids (4 teams of 6) during a time of year where it is difficult to keep programming going on the weekends due to soccer and football. It's a combination of Drive Chip Putt, and PGA Junior League Golf. I conduct different skills contests and teams (this year is Oregon, Alabama, North Carolina, Clemson) compete head to head each week.
2-Day Women's Golf Schools- I conducted 2 of these and had to actually recruit some other staff to help because so many ladies signed up! We incorporated everything that happens in golf- Mental, Emotional, Social, Physical, Technical. Some classroom type activities and lots of time on the golf course. Huge success.
Get Golf Ready- I conduct a Get Golf Ready School for Women Only to get them acclimated with the Facility. It's extremely important to me that they feel comfortable knowing what to do from a facility usage standpoint during these programs.