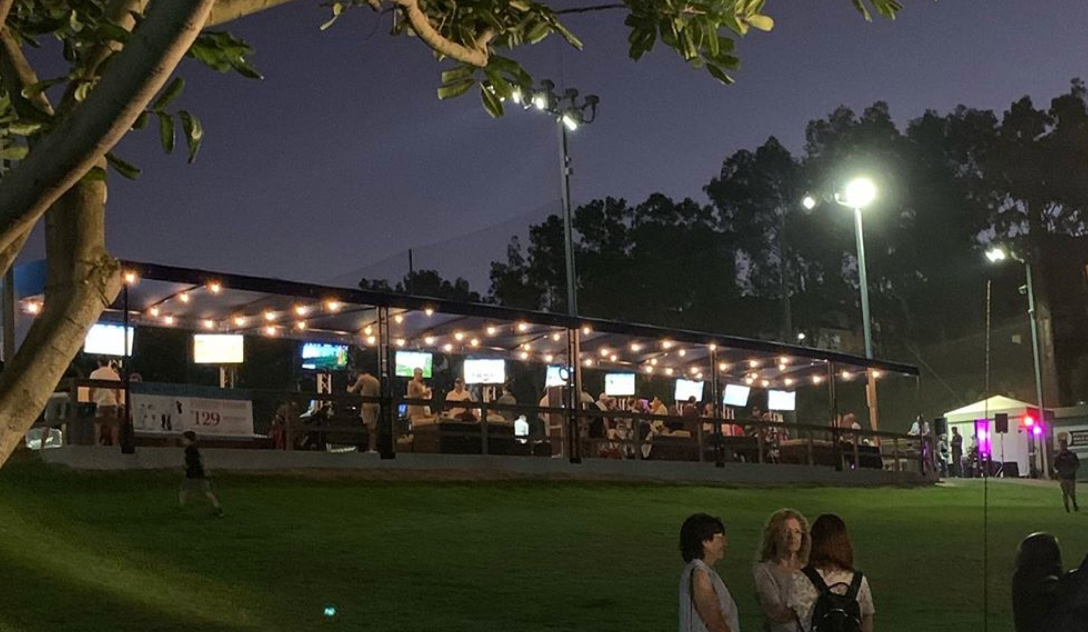 By Vinnie Manginelli, PGA
Stadium Golf Center & Batting Cages is a bustling stand-alone golf range in San Diego, California. It serves a diverse caliber of golfer – from beginners just getting their feet wet, to skilled golfers, experienced in amateur or professional tournament play. 
With 72 natural grass and artificial hitting stations, all lighted for nighttime play, Stadium's patrons can practice side by side, improving their skills and learning about the game, some exploring lessons with one of the facility's PGA teaching professionals – others just out there for the fun of it. In addition, Stadium's short game area, with three greens to chip and pitch, allows golfers to work on that important part of their golf game.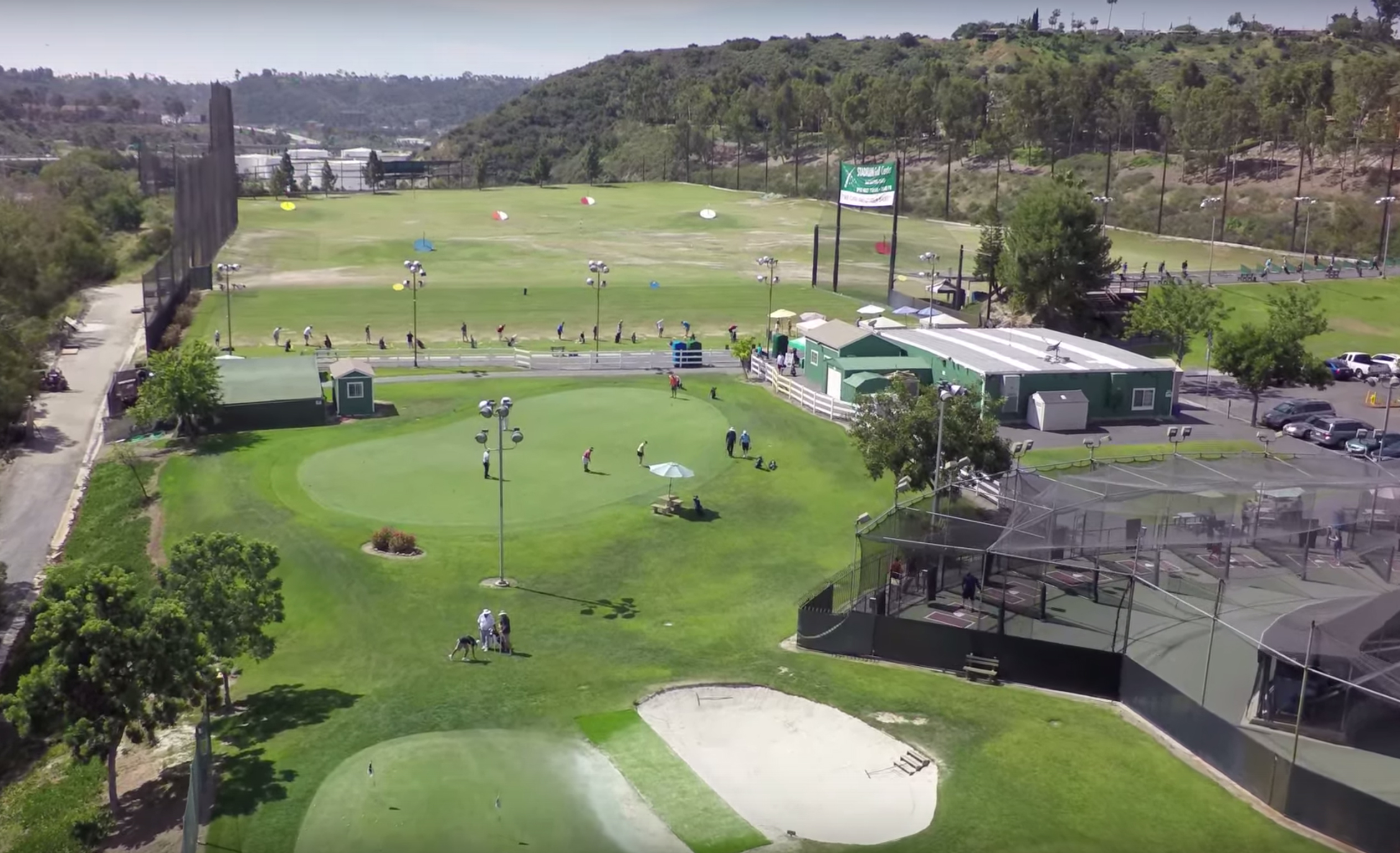 The facility hosts the Stadium Golf Junior Academy. Designed for kids ages 7-17 and coordinated by PGA Professional, Shawn Boden, the program offers unlimited lessons for one low monthly price. A similar format for adults is offered through the Stadium Golf Academy and coordinator, C. Mark Hammond, also a PGA Professional.

Women are also well-represented at Stadium Golf Center, as LPGA Professional, Lori Brock, offers "Golf Boost – Women's Beginners Clinics." These sessions are ideal for beginning golfers, as well as women striving to improve their playing skills. Brock's program is comprised of three levels, each consisting of two 90-minute group sessions, allowing students to learn in a pressure-free, supportive environment. 
In addition to these programs, and the private lesson options that Stadium Golf Center offers, Future Champions Golf Academy (FCG) combines instruction with tournament play, and readies junior golfers for high school and college competition, with many students eyeing golf beyond their school days. FCG was founded in 2003 by Chris Smeal, a PGA Professional and the 2019 Southern California PGA Player Development Award recipient. The program is open to all levels of young golfers and has produced over 130 golfers who have earned college golf scholarships. Tiffany Pratts, the Women's Head Golf Coach at the University of South Florida says, "The Future Champions Golf Tour is one of the top junior tours in the country. It attracts many of the best players from around the world."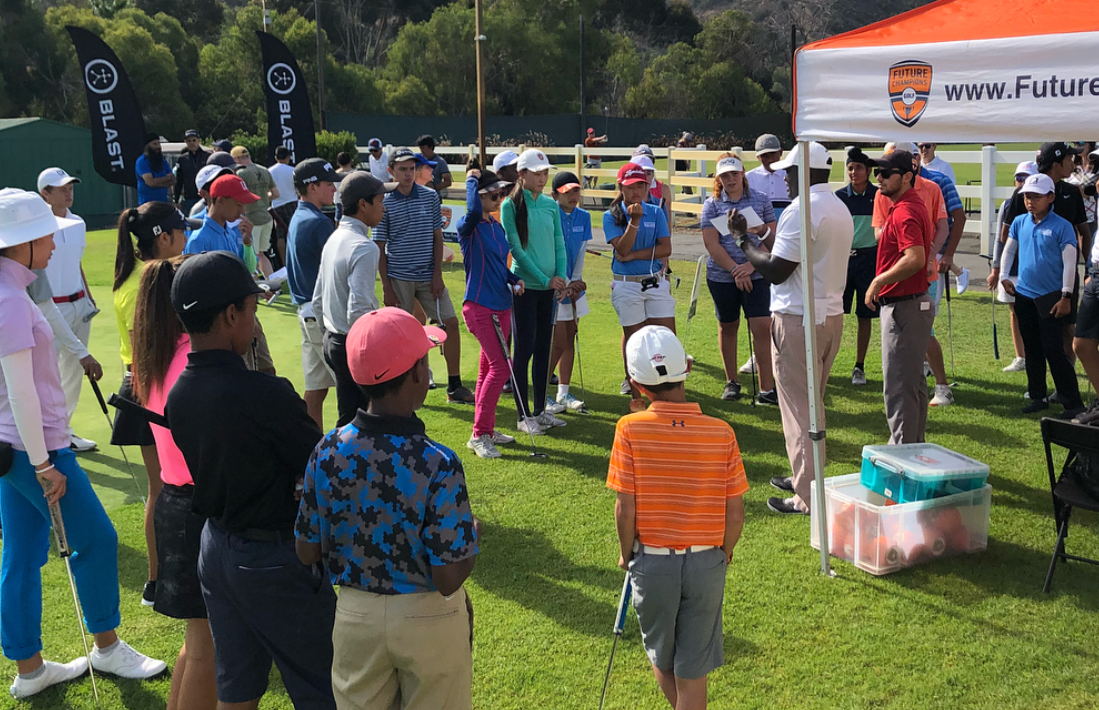 Most recently, Stadium Golf Center helped solidify its place as an industry leader by implementing some of the game's latest technology, installing ten state-of-the-art Foresight Sports Total Range golf simulators. Encompassing ten of the facility's 72 hitting stations, the new golf simulators offer yet another option to Stadium customers, a premier entertainment and social opportunity.

With the installation of couches, tables, and high-resolution TV monitors, these areas focus on more than just having a good swing – they're about having a good time. PGA Associate, Chris Cole says he hopes the new acquisition hits a type of market they may have missed in the past. "It's a fantastic product," says Cole, adding "Foresight is definitely a partner of ours." He added that in their continuing effort to grow the game, he thinks the new technology will attract a younger clientele, some looking to improve their games, others just trying to outdrive their friends.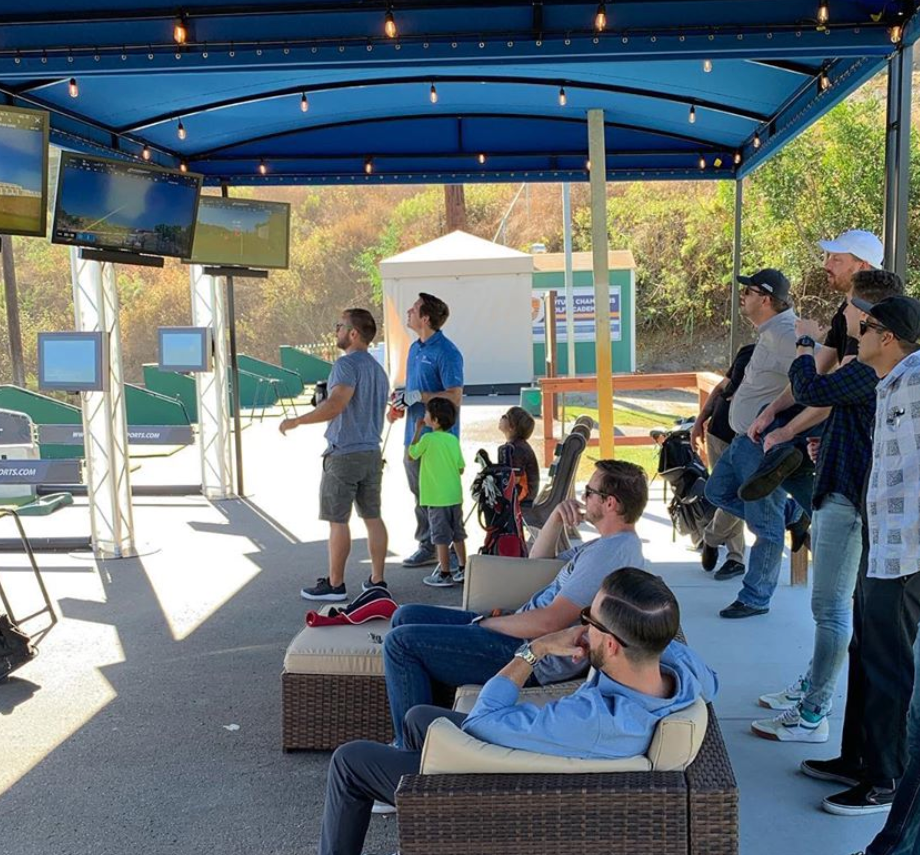 Adding a potentially new segment of golfer to its clientele is great, but facility General Manager, Monty Leong is careful not to disengage his core customer base. "We want to be more in the technology game a bit, but we're not going to compromise who we are as a golf culture or those people who have supported us and come to know us over the years," he would tell Tod Leonard for his October 25, 2019 article in the San Diego Union-Tribune.

From a great practice setting – to an ideal learning and game improvement environment – to now, a fun and energetic social atmosphere, Stadium Golf Center offers the complete package for a diverse and ever-changing community of golfers.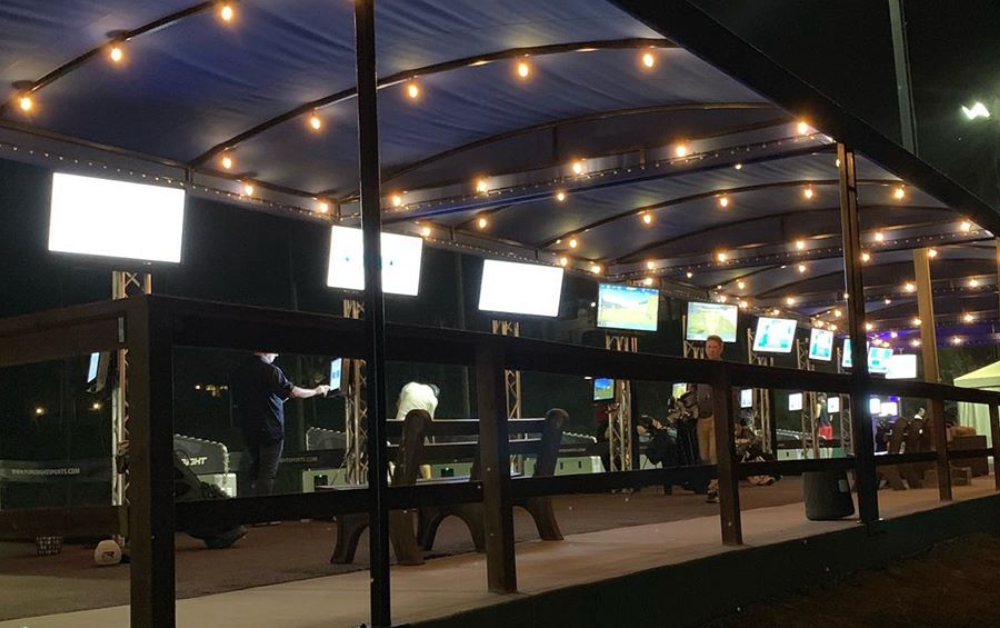 For more information on Stadium Golf Center & Batting Cages, log on to www.stadiumgolfcenter.com. 
To learn more about Foresight Sports, and its high-tech line of golf simulators, log on to www.foresightsports.com.