By Vinnie Manginelli, PGA
We recently highlighted the success stories of several recently-announced Golf Range Association of America (GRAA) Award Winners – the efforts they made and the goals they achieved amid the coronavirus pandemic last year. By offering their mentorship and coaching expertise through online forums and videos, these golf professionals kept golf and engagement at the forefront during an uncertain time. In the second part of this series on Overcoming the Challenges of COVID-19, we focus on the many steps taken to engage golfers in person, whether at the course, on the practice range or in some cases, at the client's home.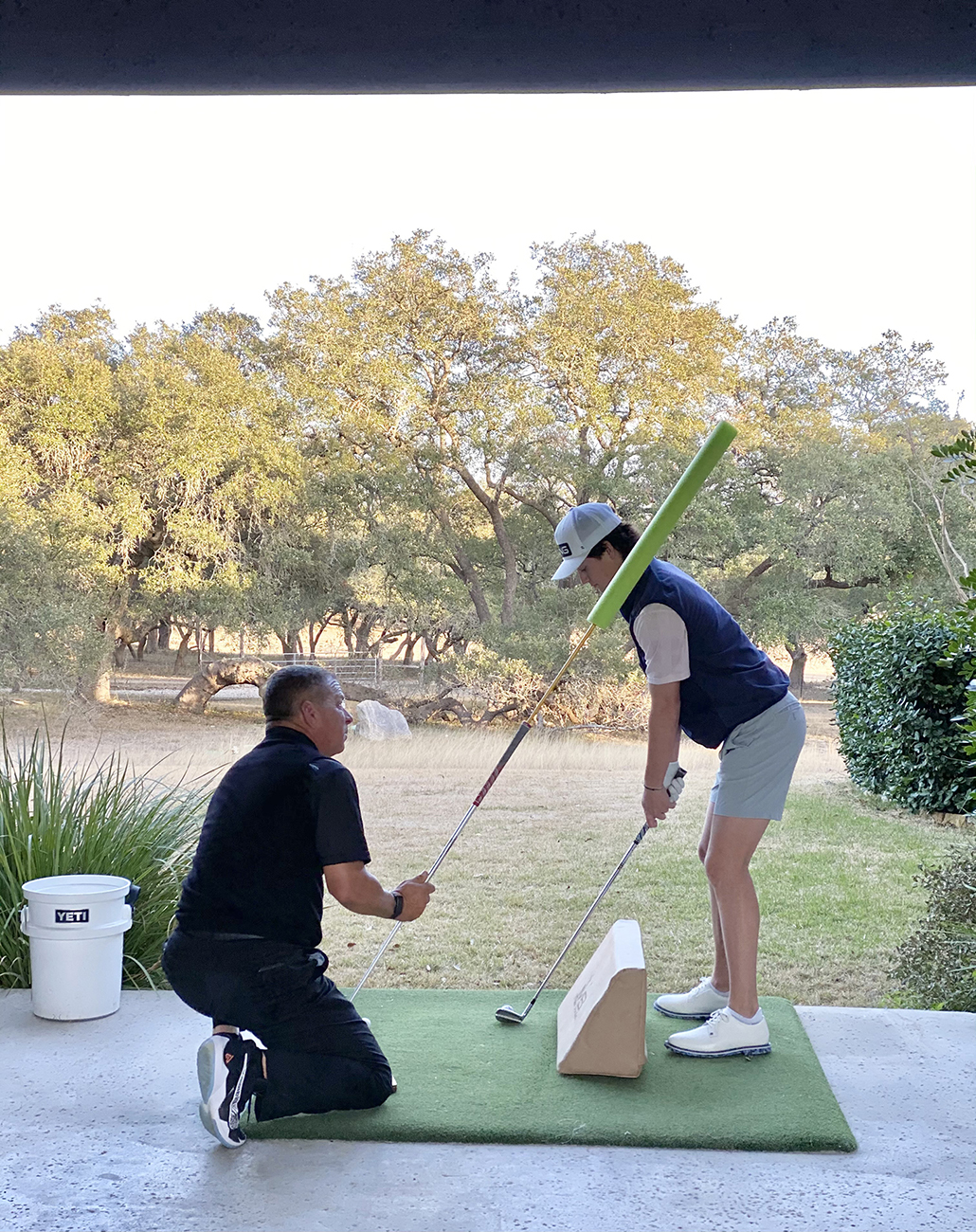 Joe Caruso brought the instruction to his students
when facilities in his area were closed due to COVID.


Joe Caruso is a 2020 GRAA Growth of the Game Teaching Professional and the owner of the Joe Caruso Golf Academy in San Antonio, Texas. While many facilities across the country were shuttered last spring, including those in San Antonio, Joe took his students on the road to play and teach at facilities in neighboring towns where courses were still open. He also packed his portable putting green, hitting mat and hitting net into his truck and worked with more than a dozen students, adults and juniors, at their homes. "I used the covered breezeway at one client's home to hit balls out into the adjacent pasture," Caruso detailed. Students would hone their skills and improve their golf games with the hopes of a brighter summer on the horizon, while Caruso demonstrated what it means to go above and beyond for his students, a true mentor in the game.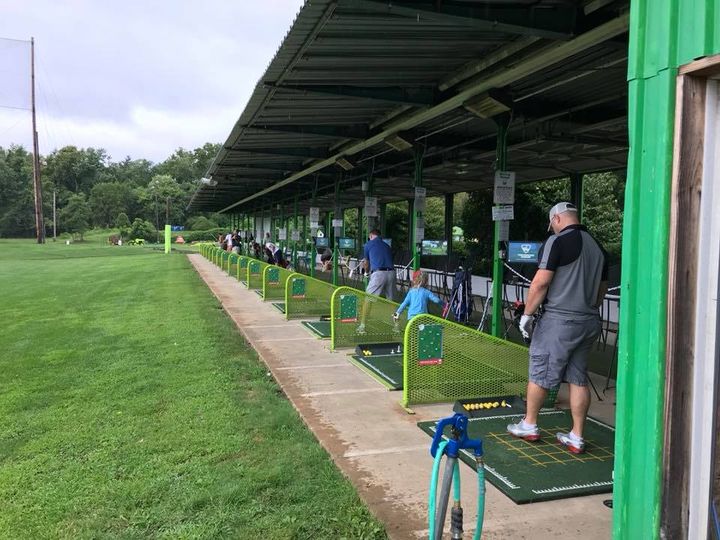 Golfers could depend on Mad Golfer Golf Club with touchless protocols implemented.


In Southampton, Pennsylvania, Kal Katz is the owner of the Mad Golfer Golf Club, a 2020 GRAA Top 50 Stand Alone Facility. We all know that doing things a bit differently was the name of the game in 2020. However, Katz had the foresight to change things up before we ever heard of COVID-19.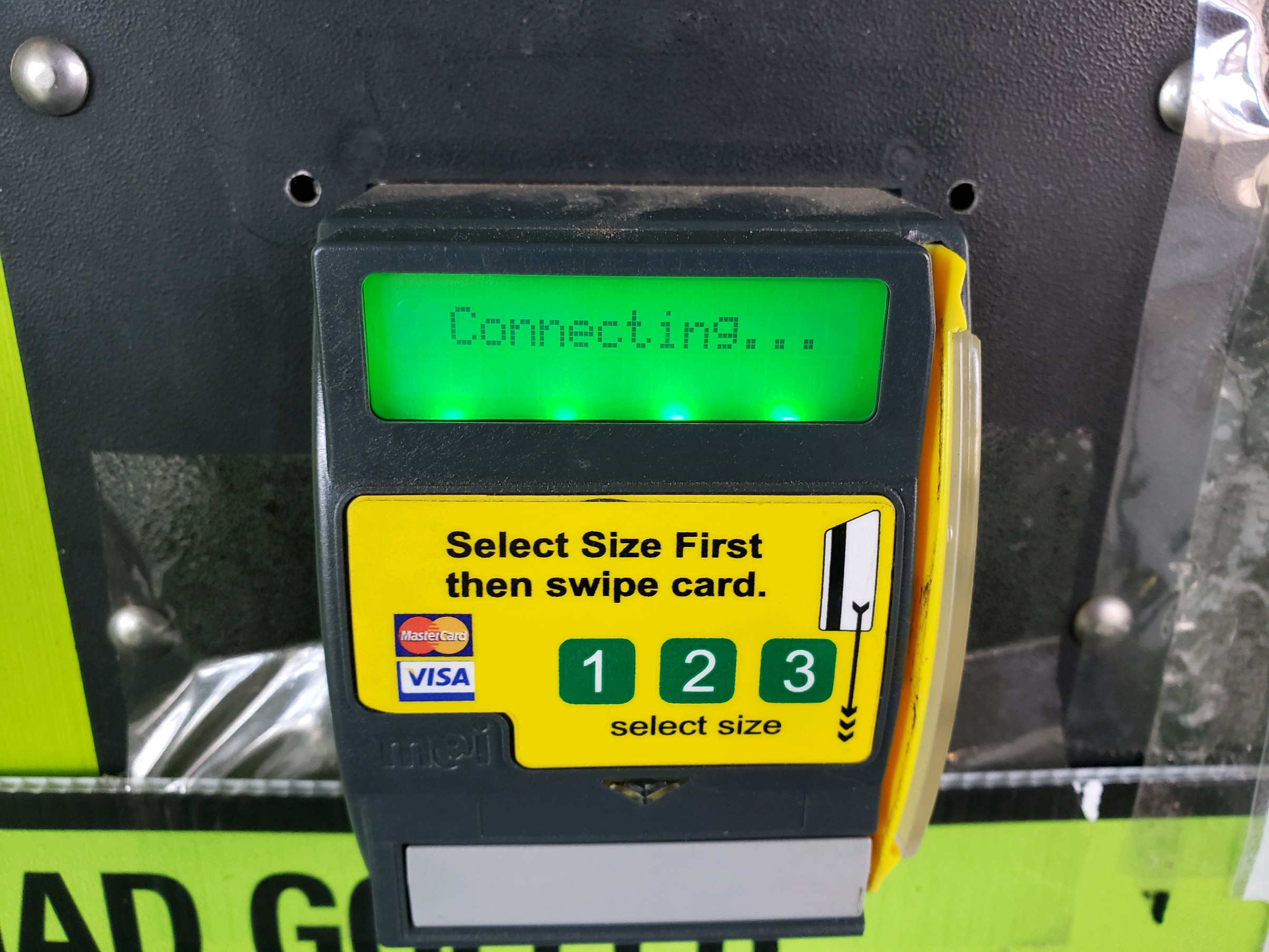 About a year earlier, he installed an automated ball-vending system that allows golfers to access range balls with a credit card or Mad Golfer range card. During COVID closures, he received a special exemption to remain open when most other golf facilities were not, enabling him to welcome golfers every single day of the pandemic with no contact required. "The installation of the new e-Range Crossfire ball dispensing system has truly changed our business, and frankly, it saved it," Katz said. "As a GRAA Top 50 Range for more than a decade, we pride ourselves in doing whatever we can for our guests." In addition, Katz implemented a program that offers free range balls to military, police, fire and EMT personnel as a way of thanking them for their service to the community.

Elizabeth Granahan's students had their best golf year ever. The proof is in the numbers for the President and PGA Director of Instruction at The G2 Golf Group, which recently relocated to Ocean Isle Beach, North Carolina. Granahan, a 2020 GRAA Growth of the Game Teaching Professional – Elite Member Status and the 2009 Philadelphia PGA Teacher of the Year, conducted every one of her lessons in 2020 on the golf course. "We took the focus off of how to strike the ball and placed it squarely on course management, special situations and the mental game. These are the aspects of playing golf that can take a player to the next level and help him or her achieve their goals," she highlighted. When ranges were closed, she was still available to provide the guidance and coaching her students needed. This new teaching model that Granahan implemented in 2020 resulted in many new low rounds for her clientele, a testament to her ability to adapt her programming to the situation at hand.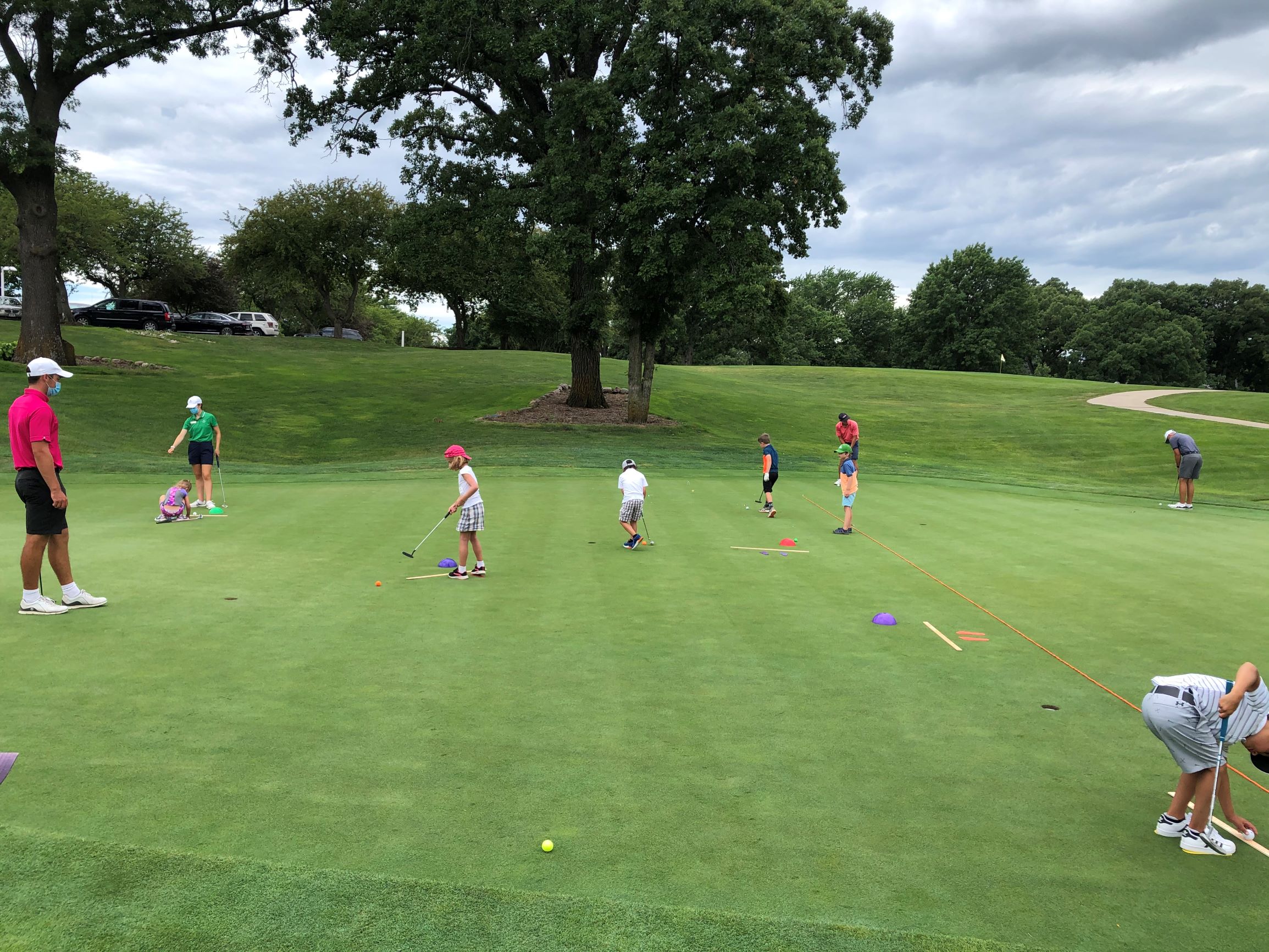 The staff at Wakonda Club facilitates a junior clinic with masks on and social-distancing implemented.

Continued engagement with juniors was very important in 2020. With school and other sports upended, providing kids with a sense of normalcy and fun over the summer became a mission of many golf professionals. At Wakonda Club in Des Moines, Iowa, Sarah Bidney did just that. The 2020 GRAA Growth of the Game Teaching Professional – Elite Member Status and Five-Time Award Winner in the Iowa PGA Section collaborated with her club's tennis and aquatics professionals to offer an All-Sports Camp that would engage kids in June and July, and even extended into August due to such high demand. The PGA Director of Instruction offered golf-specific junior programming as well, and did so by reducing class sizes and grouping siblings and friend pods to reduce the possibility of community spread. Her instructors and staff wore masks and staggered arrival times to keep everyone secure and healthy throughout the season. The parents of her students couldn't thank her enough, stating that Sarah's programs "let their kids be kids again", getting them out of the house and around other youth.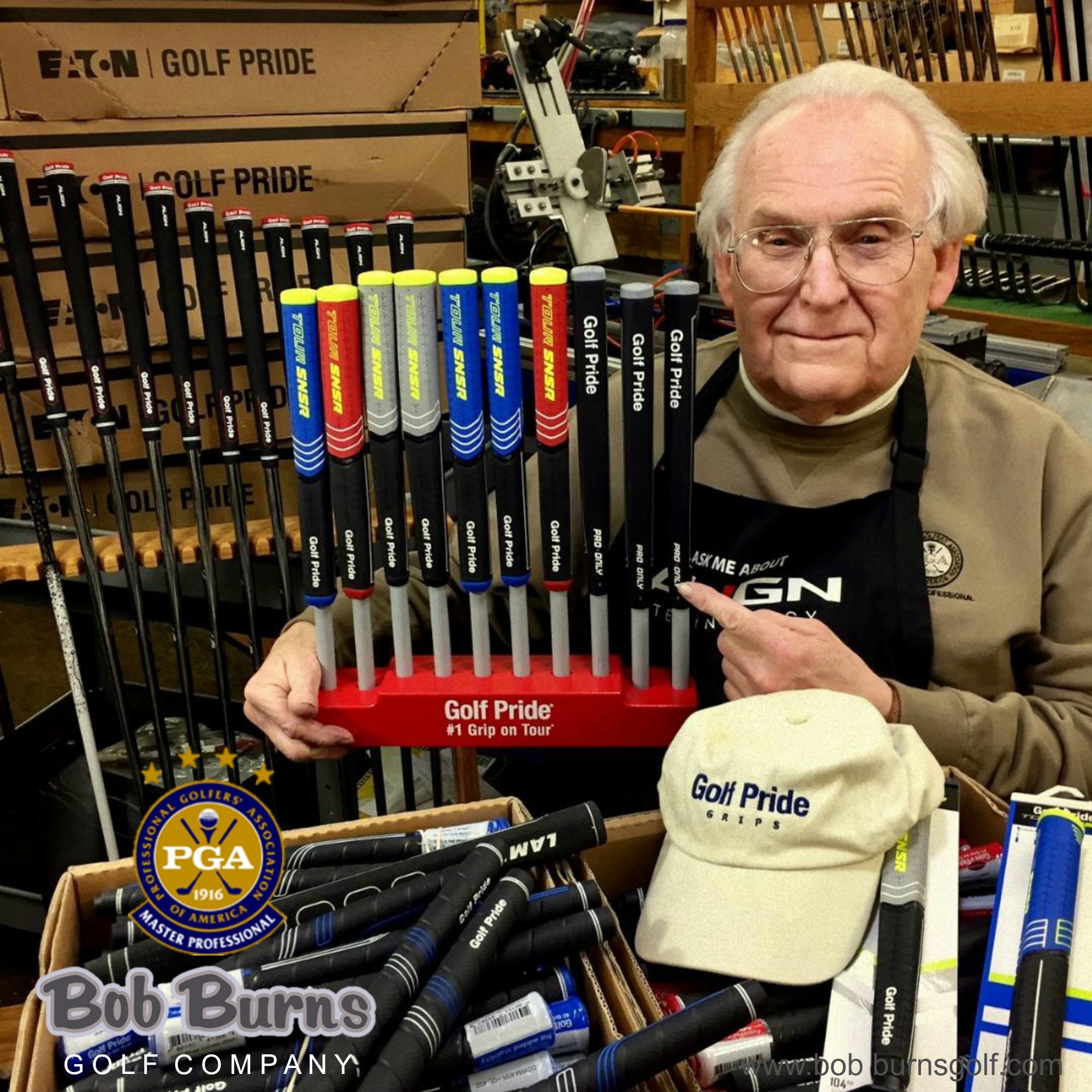 Finally, Bob Burns is a PGA Master Professional and the owner of the Bob Burns Golf Learning Center in Appleton, Wisconsin. Burns, a 2020 GRAA Growth of the Game Teaching Professional – Elite Member Status and the 2007 Wisconsin PGA Teacher of the Year, shared personal stories on social media, created YouTube videos and sent out golf tips to the more than 6,000 recipients on his email list, the types of successful engagement highlighted in part one of this series. One innovative program that Burns and his team implemented is a curbside club repair service that enables customers to drop off clubs that need regripping, restoration or repair. Customers don't even have to get out of their car. In fact, Bob, or a member of his team, will even go to the customer's home to get the clubs slated for his attention. These efforts helped customers feel secure and comfortable through a touchless system that adheres to the COVID-19 safety protocols, while providing an exemplary level of customer service.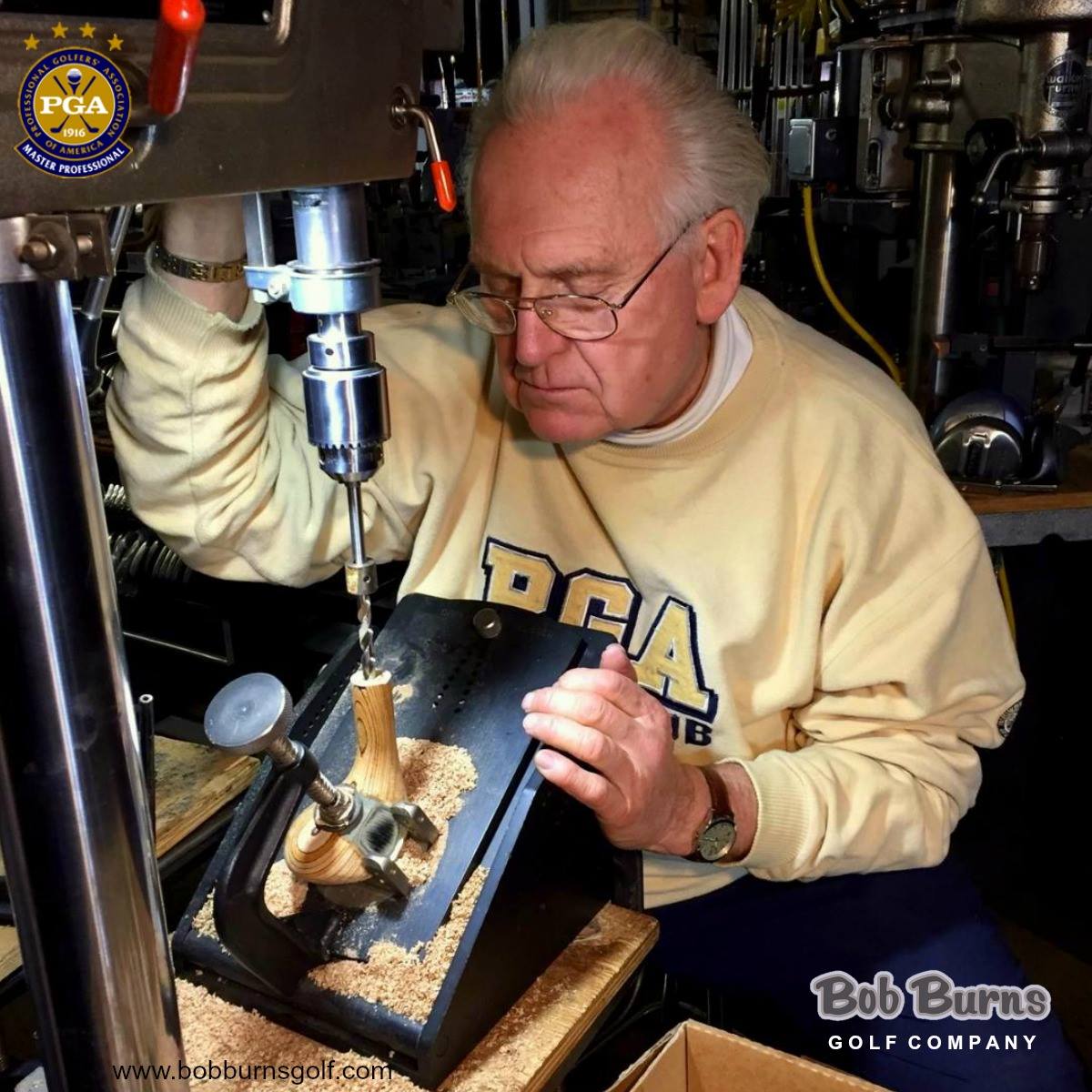 Of course, these are just five examples of golf professionals, leaders in the business of golf, demonstrating their leadership skills, while being more than a coach or teacher or club repair expert. During a crisis, these five individuals, the group highlighted in the first part of this series, the many who earned GRAA awards and many others who did not, stepped up and adapted the way they conducted business when golfers, and the game itself, needed them most. As we look forward to a better 2021 and the continued growth of the game of golf, these professionals can look back at their accomplishments and be proud of the impact they had on so many others. If you haven't already viewed the list of 34 GRAA Growth of the Game Teaching Professionals – Elite Member Status, 100 GRAA Growth of the Game Teaching Professionals, Top 50 Facilities in the Public, Private and Stand-Alone categories and four award-winning range renovations, take a glance and thank a golf professional for bringing some joy into an otherwise somber year.