By Vinnie Manginelli, PGA
It's that time of year again – time to say good bye to what was in 2022, and welcome in what could be in 2023. After all, the game of golf is still thriving from what has become known as the COVID boost. Millions of new and returning golfers playing more rounds than ever, taking lessons, spending money in the golf shop, eating, drinking and getting fit (for new clubs and a new body).
The new year has started just right for our Golf Range Association of America Award winners – Top 100 Growth of the Game Teaching Professionals, Elite Teaching Professionals, Top 50 Public, Private and Stand-Alone Facilities and Top Range Renovations. Their hard work and dedication to service has paid off in a big way. Like the title says, it's nice to be recognized! As has become customary in our Golf Range Magazine monthly content, we look forward to highlighting many of these 300 award-winners throughout the year. But for now, here are a few of our winners!

GRAA Top 100 Growth of the Game Teaching Professionals
The dedication of these teaching professionals to coach their students to play better golf and help them appreciate the fun and camaraderie in the game is inspiring. The Top 100 Growth of the Game Teaching Professionals continue a lasting tradition of coaching and mentorship in golf, and are also recognized for their leadership and expertise.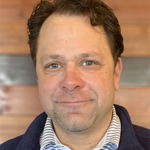 Jake Bader – PGA Director of Player Development – Colwood Golf Center – Portland, Oregon
Jake Bader, a second-generation PGA member, earned the 2019 Pacific Northwest PGA Section Oregon Chapter Youth Player Development Award and the Chapter's 2020 Player Development Award.
Colwood is a veteran golf coach with nine years of experience at GOLFTEC, where he was a four-time recipient of their Top Coach Award. Bader uses V1 Video coaching software and SkyTrak launch monitor to maximize the effectiveness of his instruction, as well as his students' learning experience. With more than 24,000 lessons under his belt, Bader has helped several dozen students go on to play college golf.
Kevin Britt – PGA Director of Instruction – The Carolina Country Club – Spartanburg, South Carolina
Kevin Britt has more than 30 years of experience as a golf instructor and was named Golf Digest Best in State in 2019-2020 and 2021-2022. Britt's student roster includes golfers of all skill levels and experience, including PGA and LPGA players, elite juniors and collegiate golfers. He has taught several high school state champions and has helped almost 100 young students earn college scholarships. Britt earned the 2016 Carolinas PGA Section Youth Player Development Award and the Section's 2021 Player Development Award. He holds certifications in such areas as AimPoint Express, TrackMan, Operation 36, BodiTrak, US Kids Golf and Golf Fitness X. Britt was also a long-time junior coach to former PGA Tour player Dustin Johnson.

GRAA Top 100 Growth of the Game Teaching Professionals – Elite Member Status
These award-winning teaching professionals and coaches have distinguished themselves as the "best of the best" by being named a GRAA Top 100 Growth of the Game Teaching Professional more than five times, earning them Elite Member Status. Their consistent, unwavering commitment to growing the game of golf through coaching, player development and instruction remains an asset to the business of golf.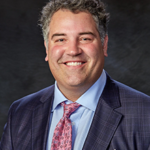 Brandon Stooksbury – PGA Head Professional – Metairie Country Club – Metairie, Louisiana
Brandon Stooksbury has earned Elite Member Status as a GRAA Top 100 Growth of the Game Teaching Professional after earning the award more than five times, a feat only achieved by a few dozen golf professionals.
Formerly of the Jim McLean Golf School, Stooksbury was a four-time award-winner in the Georgia PGA Section as PGA Head Professional at The Idle Hour Club, including the 2018 Teacher of the Year honor.
Now in the Gulf States PGA Section, Stooksbury is a PGA Head Golf Professional with knowledge and experience throughout multiple areas of the business. He prides himself on being a world-class golf instructor and engaging PGA Professional who focuses on the member-experience.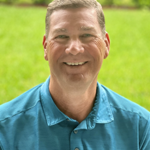 Mike Richards, PGA – Owner – Mike Richards Golf Academy – Parkland, Florida
Mike Richards also joins the ranks of the "elite". A PGA Member for more than three decades, Richards was the lead instructor at Nicklaus/Flick Golf Schools for nine years and served in the same role at ESPN Golf Schools for three years.
Richards was the 2014 South Florida PGA Section Teacher of the Year and earned the award in the Section's Southern Chapter on two other occasions.
Richards cites a bevy of Top 100 instructors as mentors who have shaped his teaching philosophies and approach to game improvement. He listens to his students to better understand their goals and desires before simply assigning his own objectives upon them. He uses video messages with voiceover feedback to help students comprehend the message he is conveying regarding their specific swing and abilities.

GRAA Top 50 Private Facilities
These private facilities have created a true home away from home for their dedicated members. Through stellar service, impeccable amenities and engaging programming, our GRAA private golf facility award winners are serving an important segment of American golfer. As many golfers fall in love with the game and seek the perks of private membership, these model golf and country clubs are welcoming new members, serving their existing clientele and forging a path forward during this renaissance in golf.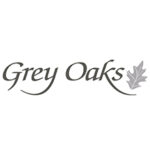 Grey Oaks Country Club – Naples, Florida
PGA Director of Instruction Bob Usher provides programming for all skill levels and demographics. The club offers a summer junior sports camp that combines golf, tennis and swim, which culminates with a very special trip to the beach! Also included in Usher's member programming are special needs lessons and clinics for his young members with Autism, Cystic Fibrosis and other learning disabilities.
They recently added a wedge range to the club's practice facilities to help members hone in on those vital shots between 40 and 90 yards.
With indoor/outdoor hitting bays, and upwards of 16 PGA Members and Associates on staff, Grey Oaks is more than a great place to socialize and create memories with family and friends, but an ideal setting to improve one's golf game.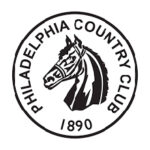 Philadelphia Country Club – Gladwyne, Pennsylvania
Log on to its website and you'll instantly see that Philadelphia Country Club is a family club. It says it right on the homepage! Delve deeper into the website and you'll learn a ton about its history, amenities and staff.
There are 27 holes of stellar golf and a half dozen PGA Members or Associates to help members navigate those layouts with increased skill and enjoyment. Located in one of the most storied PGA Sections in the country, Philadelphia County Club is no stranger to competition. After all, the list of clubs in Eastern Pennsylvania is a veritable who's who in top-notch golf facilities. PCC only adds to that impressive roster.
With 32 grass tees, 33 mats and an indoor simulator, there is no shortage of learning and practice opportunities for the members of this GRAA Top 50 Private Facility.


</
GRAA Top 50 Public Facilities
These public facilities introduce the game of golf to a variety of new golfers every day, while retaining and inspiring their core group of die-hard golfers. Through player development programming, customer engagement and community outreach, these GRAA award winners should be proud of their efforts to grow the game and develop sustainable businesses that are vital staples in their communities.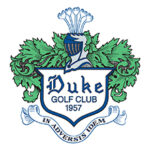 Duke University Golf Club – Durham, North Carolina
First envisioned by university leaders in the 1930s, Duke University Golf Club opened to the public in 1957, a product of course designer Robert Trent Jones, Sr. The course soon hosted the NCAA Championship (1962). In the field that day, representing Yale University, was Jones Sr's. son, Rees. A few decades later, Rees Jones would be instrumental in the course's major renovation and redesign.
The staff at Duke University Golf Club is led by multi-award winner and Carolinas PGA Section Hall of Fame Member Ed Ibarguen. With programming that starts with classes for the greenest of golfers and culminates with instruction by some of the best in the business, golfers can attain a golf game to be proud of and look forward to many years of enjoyment.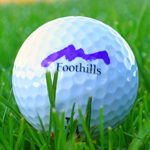 Foothills Golf Course – Denver, Colorado
Offering golfers 18 championship holes, nine Executive holes and a Par 3 layout, as well, Foothills Golf Course is a public golfer's dream. With beautiful mountain views and that fresh Colorado air, Foothills draws golfers from miles around.
When not walking the fairways, golfers can up their golf game with one of the course's expert PGA coaches and practice on its expansive grass driving range, short game practice area and large putting greens. Whether playing with old friends or seeking some new ones, Foothills Golf Course is that public facility that we all wish we had nearby.

GRAA Top 50 Stand-Alone Facilities
The stand-alone range has developed into a center for practice, learning and engagement, inspiring existing golfers to play more frequently, while giving new golfers a place to learn the game and get comfortable in making it their own. These facilities are recognized for their commitment to growing the game through creative programming focused on practice, socialization, community initiatives and technology.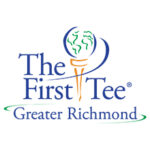 Elson Redmond Memorial Driving Range – Richmond, Virginia
The Elson Redmond Memorial Driving Range has a selection of programs for kids (summer camps), veterans (PGA HOPE), women (LPGA clinics) and others.
With lights for night play, practice putting greens and a 28,000 sq ft grass teeing area, golfers can head to the range for a quick practice session as their schedule allows, or an extensive golf workout.
The facility also has a six-hole par 3 course that is the ideal setting for beginners, kids or anyone seeking some fun in the Virginia sun. It's also a great teaching venue to school students on the intricacies of on-course play.
As a First Tee – Greater Richmond facility, all revenue generated directly benefits their local youth programs.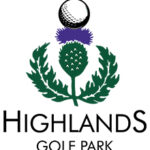 Highlands Golf Park – Ruckersville, Virginia
Also located in the great state of Virginia is a family business that is run daily by LPGA Professional Gretchen Scheuermann. Highlands Golf Park was highlighted in this publication in 2022 and now earns its first GRAA Top 50 Stand-Alone Facility award.
The facility was built and operated by Scheuermann's parents, Anne Marie (a golf professional) and Peter 25 years ago. By making the facility affordable, accessible and family-friendly, they dedicated the Highlands Golf Park to the memory of Anne Marie's father, Leslie W. Mercer, who was also a golf instructor, a supporter of local high school golf and proponent of public golf courses.
When Anne Marie and Peter retired from the business in 2007, Gretchen took the reins of the business and has been instrumental in its vast growth over two decades. There are grass and mat stations and lights that enable golfers to squeeze their practice sessions in after hours if their schedules are busier than usual.
Scheuermann offers player development programming for all golfers and carries on the family tradition in teaching that her grandfather and her mother started many years ago.
Look for more information on these stellar Growth of the Game Teaching Professionals and golf facilities throughout the year, as well as detailed stories on our Top Range Renovations award winners.
GRAA Top Range Renovations
Range renovations are an investment in the future of the game, and these facilities are recognized by the GRAA for their efforts to improve their businesses, attract a growing clientele and satisfy the golfing needs of their customers, truly enhancing the all-important customer experience. Here are our four winners for 2022.