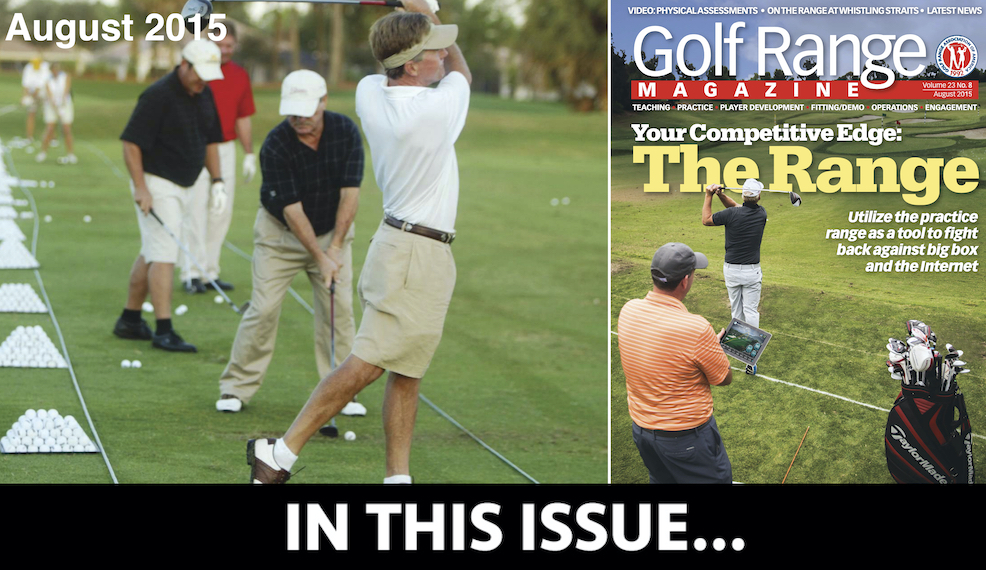 Golf Range News – Keeping you up to speed on interesting stories and trends from the golf practice-and-learning sector.
Your Competitive Edge: The Range – Golf professionals at every green-grass level know it has become more challenging to make a go of equipment sales and clubfittings because of intense competition from "big box" golf stores and the Internet, not to mention shrinking margins.
5 Questions with Kerry Haigh – The PGA of America's Chief Championships Officer discusses practice range set up at Whistling Straits for the 97th PGA Championship.
Competitors or Inspiration – Many courses in the vicinity of entertainment-based ranges do just fine.
Building Better Swings and Better Business With Video Technology – The V1 Golf Academy provides video platform, effective way to communicate with students.
 Discover more Golf Range Magazine content and industry news here.