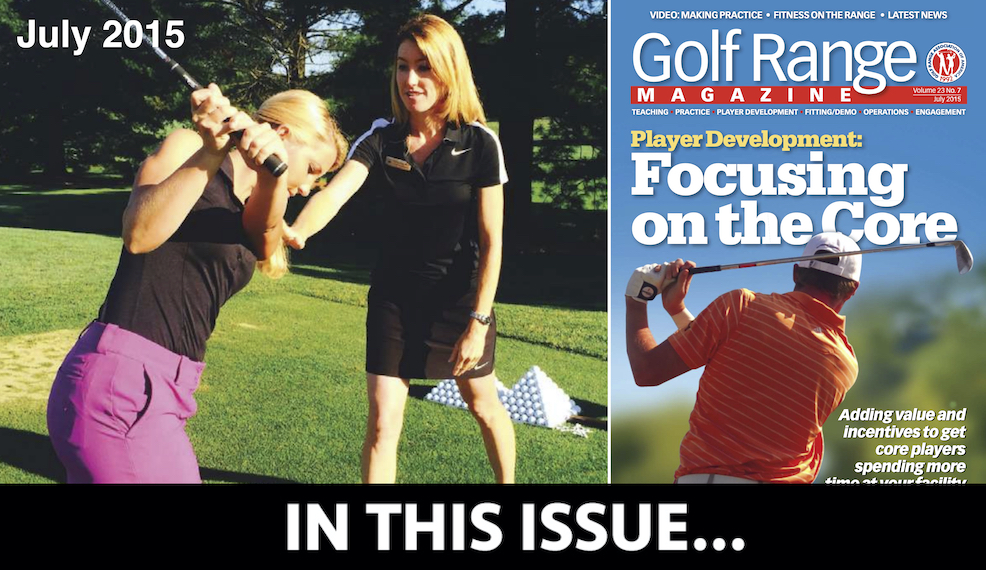 Golf Range News – Keeping you up to speed on interesting stories and trends from the golf practice-and-learning sector.
Player Development: Focusing on the Core – Adding value and incentives to get core players spending more time at your facility.
Fit for Practice – Exercises your students can do on the range to prepare their body to practice and play.
Use the Range to Increase Your Influence – The 2014 PGA Professional of the Year, Ray Cutright, discusses how golf professionals can utilize the range to grow their influence and grow the game.
Training Consistency and Power with the Momentus Weighted Iron the Weighted Club Helps Ingrain the Feeling of New Swing Positions, Compliments Other Training Aids – The Momentus Weighted Iron Swing Trainer is one of the most adopted training aids on the PGA Tour and it ranked 12th on the 2015 GRAA Teaching & Training Aids survey.
 Discover more Golf Range Magazine content and industry news here.