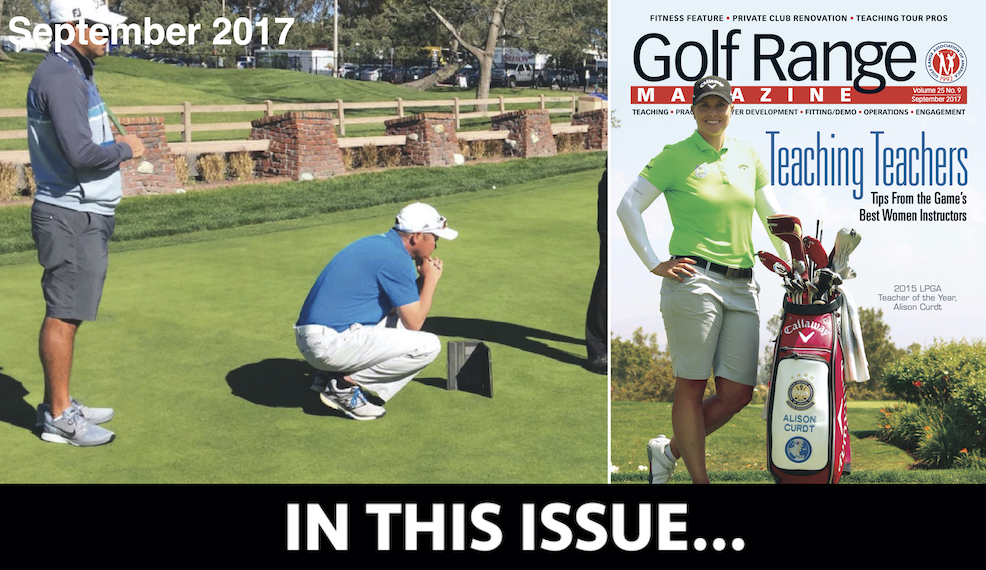 Golf Range News – Keeping you up to speed on interesting stories and trends from the golf practice-and-learning sector.
Building Speed and Power From the Ground Up – Helping your students properly use their legs and the ground during the golf swing.
Perfecting Tour Pro Putting Strokes – Tour players have been taught a lot of things from a lot of instructors. Where their elbows should be and what various body parts should be doing during the putting stroke.
Manhattan Makeover – One of New York's finest private clubs undergoes range renovation behind the foresight of an experienced leader.
If Only. – SAM PuttLab diagnoses 28 parameters of a player's putting stroke.
Discover more Golf Range Magazine content and industry news here.