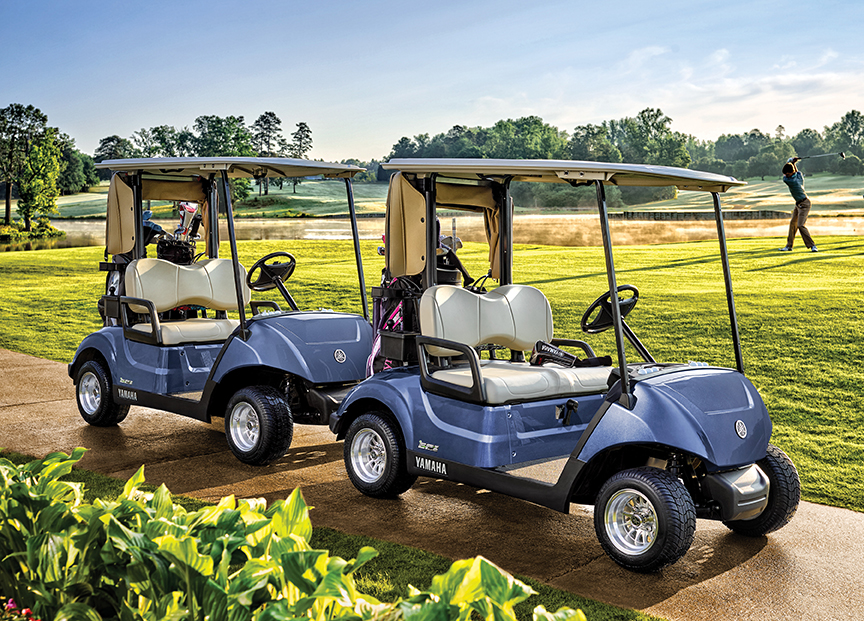 Yamaha Golf-Car Company has unveiled The Drive2, its next generation of gas and electric golf fleet vehicles, and the company's latest expression of refined, luxurious technology.
Designed and manufactured by Yamaha to ensure a more agile, engaging and memorable driving experience, the Drive2 golf cars are the product of ongoing enhancements to the original Drive Series introduced in 2006, combined with striking new technological innovations across all four models (EFI, Carbureted, AC & DC).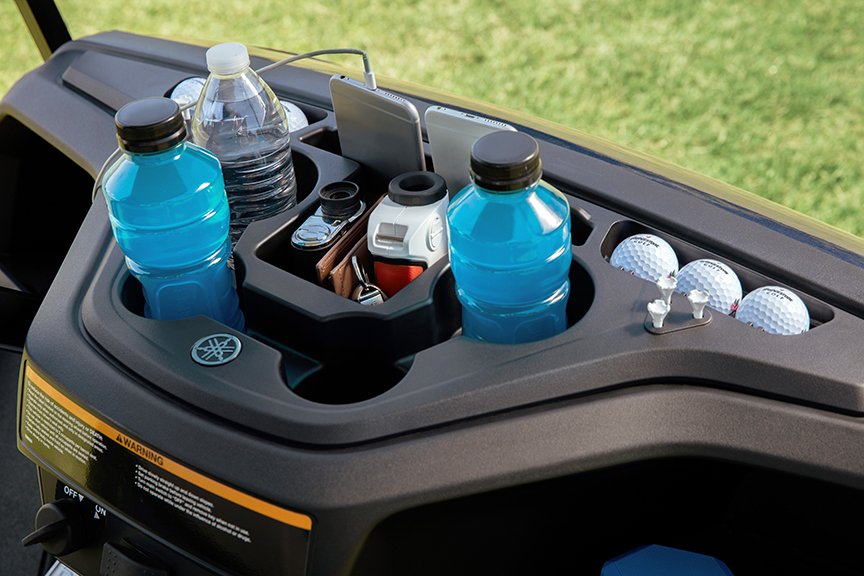 "The Drive2 lineup of golf cars is our answer to the golf industry that relies on Yamaha to continuously develop cost-saving solutions while enhancing the player's experience at their course," according to Yamaha Golf-Car Company President Tom McDonald. "The Drive2 was so named as our way of acknowledging all of the best features that we took from the Drive lineup, while creating something new and innovative that will serve the golf industry for years to come. As with all of the other great products that Yamaha produces, the Drive2 embodies Yamaha's singular dedication to being the leader in creating a lifetime of exciting and memorable experiences, as well as being a committed partner to the future of our industry."
Drive2 Fleet Vehicle Improvements
Building on 10 years' worth of continuous improvements made to the Drive line of cars, Yamaha incorporated significant improvements when designing the Drive2 lineup. Yamaha already had an advanced fully-independent automotive front suspension, but they improved the ride even further with performance-tuned rear suspension on the two electric and carbureted models. New design lines are seen on the body panels, while the rear access lid has been greatly enlarged enabling easy access to the engine and transaxle, saving time during routine maintenance. The revolutionary automotive dash has been redesigned to be 34% larger, including built-in storage areas for mobile devices, range finders and multiple sized drinks. Yamaha also added no-slip mats in the front storage compartments to keep personal items more secure during the round.
Drive2 QuieTech Gas Golf Car
With QuieTech, Yamaha creates a new category of golf car combining the quietness and ride of its electric car with the profitability and performance of its gas car. In the new Drive2 QuieTech model, Yamaha engineers have developed a gas golf car that is dramatically quieter than the competition and almost as quiet as an electric car. Additionally, QuieTech is equipped with the first independent rear suspension system ever built for use in a golf car; technology inspired from Yamaha's renowned all-terrain vehicle line. It is also equipped with Yamaha's electronic fuel injection system (EFI), which Yamaha first introduced to the industry in 2014. EFI technology affords superior gas mileage, easier cold starts, and the industry's smallest carbon footprint. This model will appeal to both gas and electric customer fleet courses looking to lower their total purchase price or lease payments significantly due to the longer term and higher residual that gas cars allow for. The Drive2 gas car is also available in their proven standard carbureted fuel engine.
Drive2 PowerTech Electric Golf Car
At the heart of the Yamaha Drive2 PowerTech electric car is its dynamic alternating current (AC) engine introduced in 2015. This motor provides the most horsepower in the industry capable of handling steep hills with speed, with a great ride, and with more efficiency than a standard DC electric engine. For flat terrain courses that do not need extra power, The Drive2 electric car is also available in a standard DC engine.
For more information about Yamaha Golf-Car Company, call 770-254-4154 or visit online at yamahagolfcar.com.
About Yamaha Golf-Car Company:
Yamaha Golf-Car Company, headquartered in Newnan, Georgia since 1988, manufactures the most highly engineered, highest quality golf cars and utility vehicles in the industry. The company was the first to develop proprietary Electronic Fuel Injection technology, producing the greenest gasoline-powered golf car available, and with the industry's smallest carbon footprint, as well as the first with Independent Rear Suspension, a technology that offers the best ride possible in a golf car. Yamaha also offers a complete line of transportation and specialty vehicles.
Contact:
Tim O'Connor
Yamaha Golf-Car Company
Division Manager, Distributor Sales & Marketing
toconnor@ymmc.yamaha-motor.com
770-254-4032
Warren Grant
Windfall Communications
404-266-2351
Windfall72@aol.com