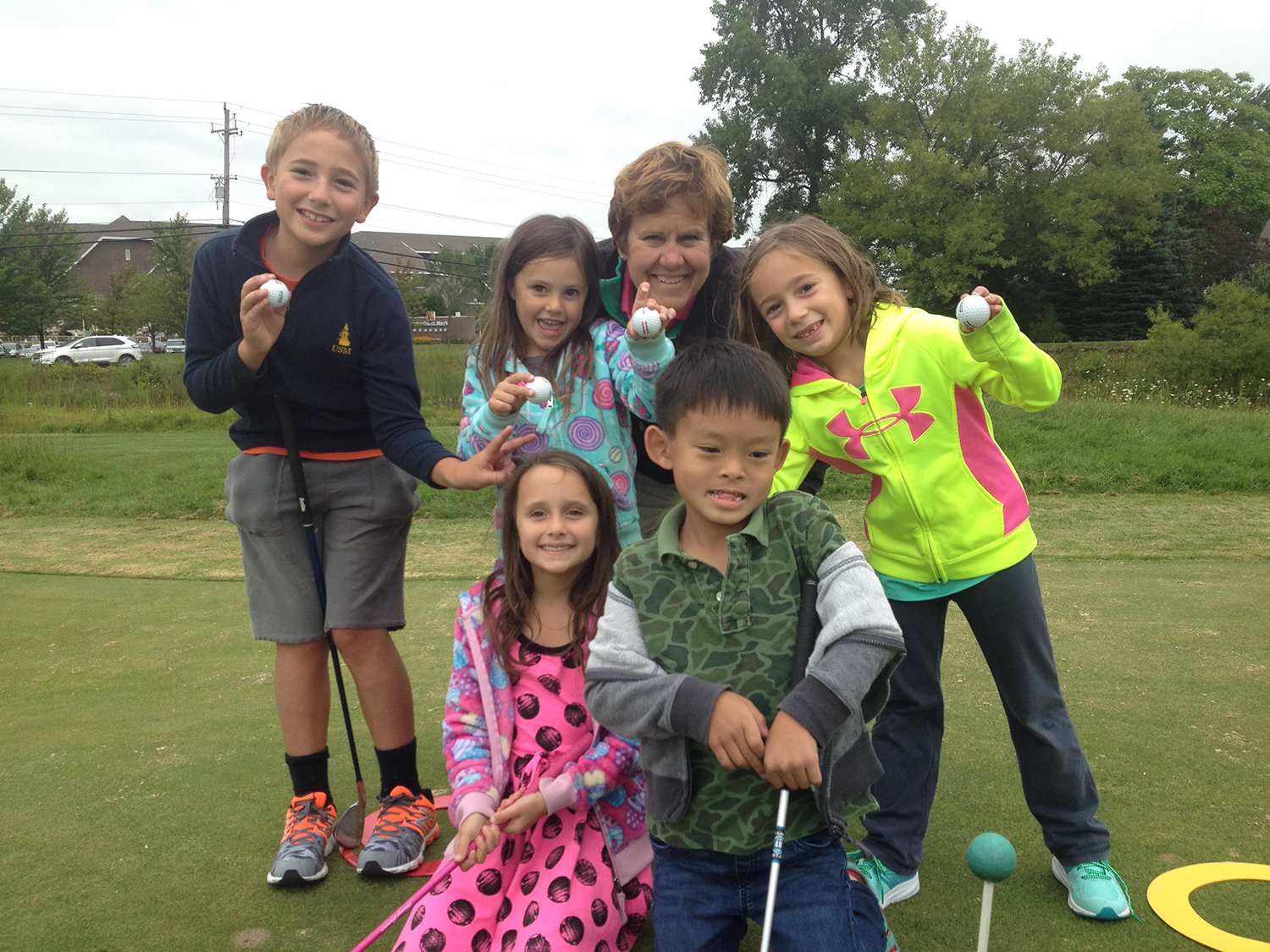 By Mary Hafeman, PGA/LPGA
Marketing experts tell us to listen to what our clients want, and keep growing our businesses to fit their needs. So, as I prepared to write this article, I asked the following question of some of my golf students, "What experiences at Missing Links Golf Course & Driving Range do you enjoy?" It turned out to be an interesting experience.
Located just north of Milwaukee, in Mequon, Wisconsin, Missing Links Golf Course & Driving Range has a clubhouse with heated Toptracer hitting bays. Golfers have the option of hitting off artificial or natural grass surfaces and can enjoy a bevy of other amenities, including fire pits, family games, a golf shop, ice cream bar, food and beverages, a short game practice area, practice putting greens, a Jack Nicklaus Signature Nine-Hole Par-3 course and a new 18-hole mini-golf putting course. In my opinion, it offers everything someone could want for a good time with family or friends, as well as to play, practice and learn the game of golf.
I am a PGA and LPGA Professional, and the owner of Mary Hafeman Golf Experience, an independent contractor at Missing Links for over eight years teaching and coaching both new and experienced golfers in a relaxed and fun environment. When I started at Missing Links, there really was no coordinated player development program that offered "next step" opportunities – our clients would complete a program and ask, "now what?"
The facility was losing clients because they didn't offer a clear path to the next step – students simply didn't know what to do next. Early in my tenure, I developed a clear pathway for students with programs and lessons for juniors, adults and families to reach their goals, whether recreational or competitive. At the same time, Missing Links renovated its clubhouse, added technology, created an 18-hole mini-golf putting green, put in a bar that would increase adult socialization and added other amenities that offered more family activities. The pieces of the puzzle were coming together.
Now, we offer full-service player development programming, PGA- and LPGA-instructed clinics and lessons for youth and adult players. In addition, our programming includes junior golf initiatives such as U.S. Kids Golf, PGA Jr. League, LPGA*USGA Girls Golf, various high school programs and private coaching, of course. We now offer adult programs servings all skill levels, from the beginner to the advanced player, all of which includes valuable time spent on the golf course. Our facility setup allows us to have a variety of programs, through which we can teach the overall game in "real life" situations. We create environments with skills games that are fun and engaging for every level of player. We now have the facilities that support our learning programs.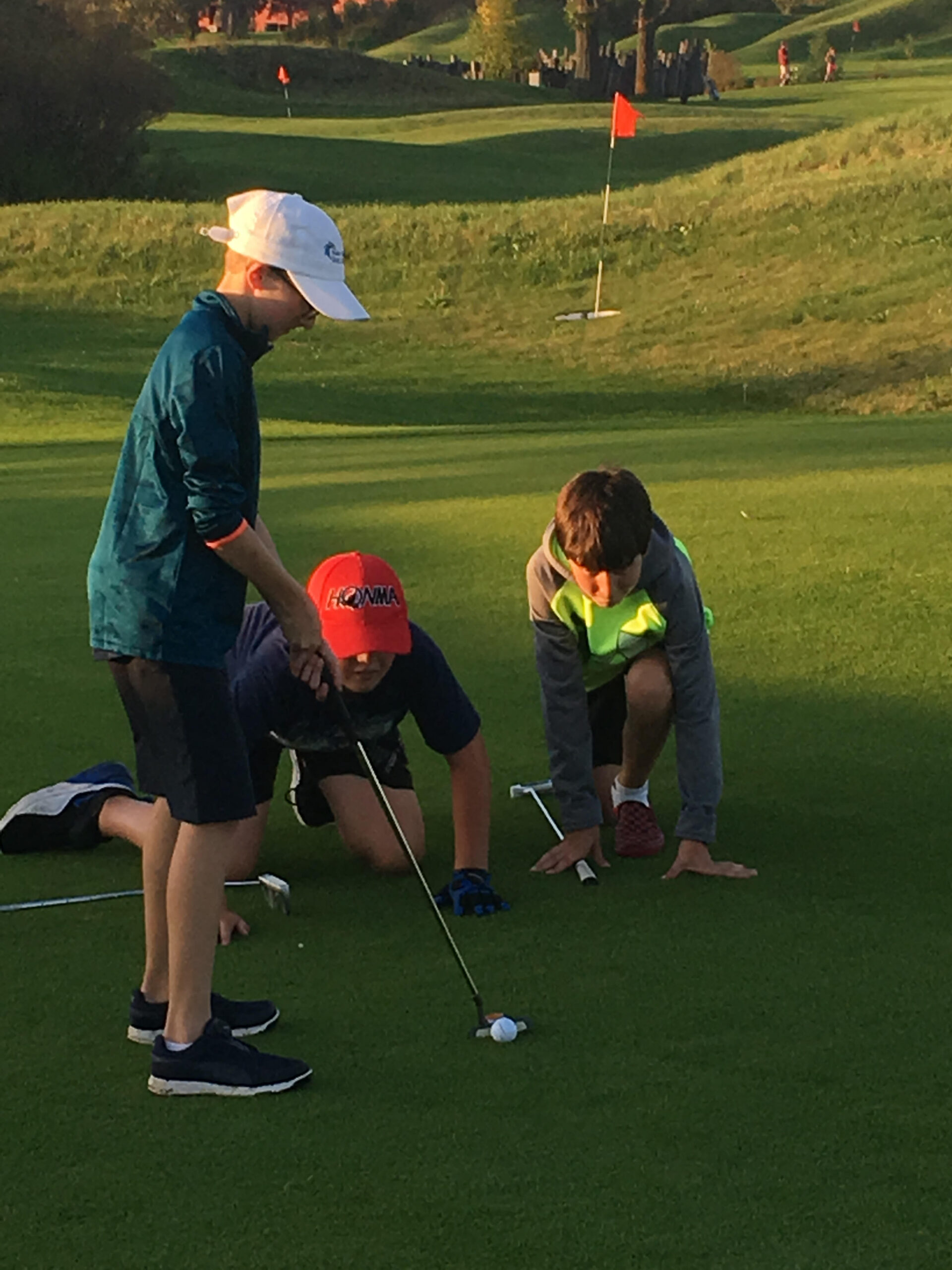 The facility ownership continues to grow the business based on feedback from their clients, a prudent move according to those marketing experts mentioned earlier. Their overall focus is on player development, creating an environment that is family-friendly, fun and social and supportive and stress-free for those seeking to better their skills. They're always open to new ideas, trends and changes within the golf market. This is evident in the responses I received to my question.
Whether it was Kevin, who said "Great family-oriented facility, low-intensity environment, fun and accessible, met some genuinely nice and friendly people. Great value, reasonable prices and good for families and kids to learn separately or together. Short course and water hazards can be challenging and reward fundamentals, iron play and putting" or Lisa, who learns with her two daughters, and said "I like the family environment of Missing Links, and I really like being able to practice in the winter while still partially outside, with the heaters. The course itself is just the right size for beginners, and yet it's challenging enough for those who are more experienced because of its links-style", the feedback was positive and consistent and validated the investment our ownership has made in their facility.
In this age of COVID driving many new golfers to the game and existing golfers to the courses, driving ranges, practice facilities, short courses and mini-golf putting courses with complete player development programing are providing a particularly important service to new golfers. A player who comes from this background will have solid foundations and confidence to play at regulation courses. At Missing Links, students understand the challenges that golf poses and have fun facing those challenges. They can and will become our next generation of golfers!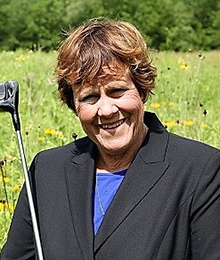 Mary Hafeman is PGA/LPGA Professional and the owner of Mary Hafeman Golf Experience. She has won many awards and earned an array of accolades throughout her career, including the 2006 LPGA Southeastern Section teaching & Club Division Club Professional of the Year, the 2016 PGA Player Development Award, many PGA Section and Chapter Awards and most recently, the 2020 Golf Range Association of America (GRAA) Growth of the Game Teaching Professional Award – Elite Member Status. She can be reached at mhafe@aol.com or log on to her website at www.maryhafemangolf.com.