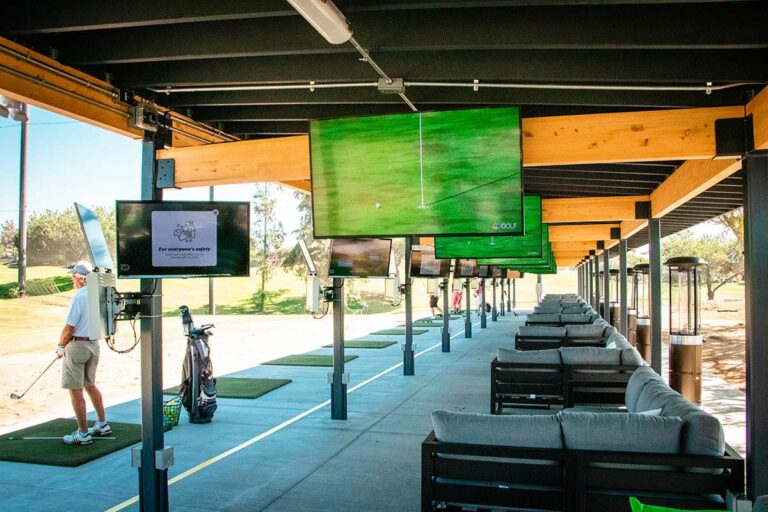 By Nikki Prichard, PGA
My 27th birthday is one I will never forget. On March 9, 2020, I was mid-celebration when I learned that something called Coronavirus was spreading uncontrollably throughout the United States.
My first reaction, and I wasn't alone it turned out, was to run to Albertsons and stock up on toilet paper and Spaghetti-O's. My second reaction, as I blazed down aisle 5, was to text our leadership team at Arrowood Golf Course in Oceanside, California, and get them to join me in panic-mode.
With my cart full and my mind slowing down a bit, I began discussions with our Executive Committee, and we ultimately decided we were not going to let our business fall victim to this horrible infectious disease. Instead, we would use the time we were (eventually) closed to come up with ideas for our increasingly cloudy future. Little did we know that these ideas would exponentially "take flight" and create an entire new revenue stream.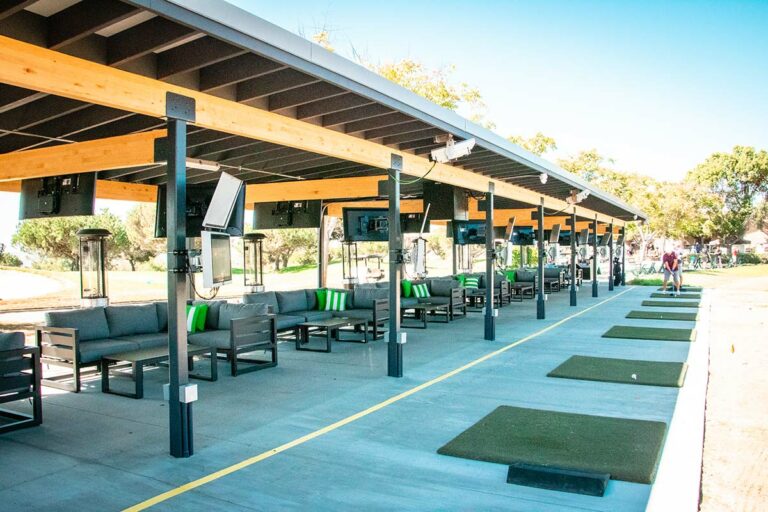 Golf, as we all know, "took off" after the height of COVID. As an outdoor activity, golf is one of the only forms of entertainment that people could safely enjoy, and the result was that a whopping 6.2 million people either started playing golf or returned to the game in 2020. Despite this influx, as a golf instructor, I knew that the number one reason people, particularly women, do not start/stay playing golf is because playing the game can be intimidating.
Given our free time, ignited by this renewed interest in the game, a new idea was born at Arrowood Golf Course – enter The Flight Deck.
Greg Botti, our Director of Business Development at Arrowood, spearheaded the idea of implementing a virtual golf experience at our driving range – one that would serve both golfers and non-golfers alike. In October of 2020, we installed our first three Toptracer Range bays. By October 2021, we had the Grand Opening for our new Flight Deck powered by Toptracer Range, complete with ten covered, furnished bays, coffee tables and 55" TV's. The project turned out exactly how we imagined. But we were not finished there.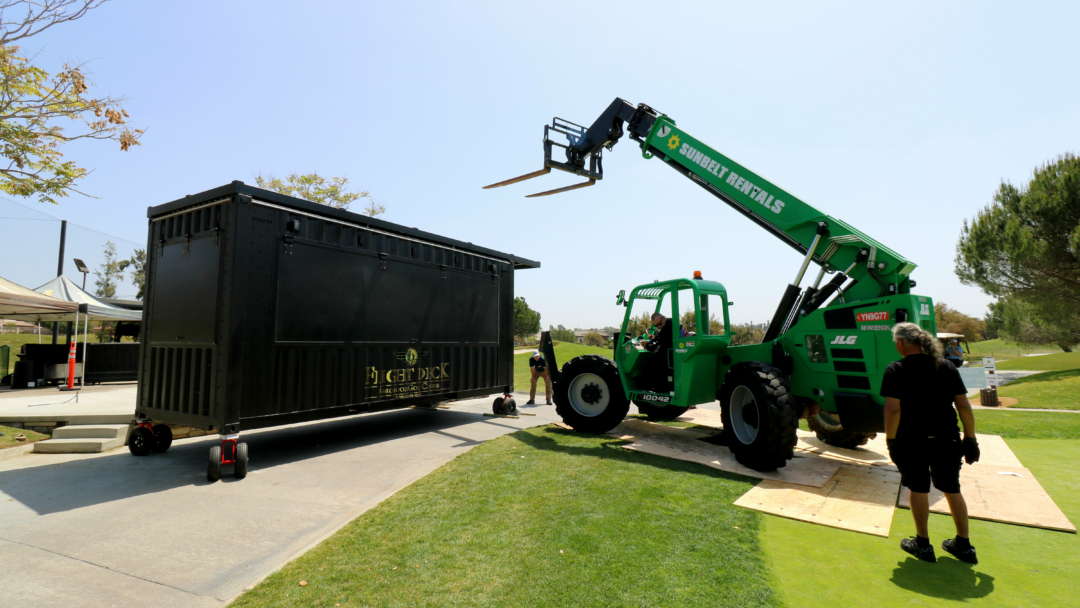 Flight Deck was gaining popularity, but we were not quite where we wanted to be revenue-wise, because we were missing one very important detail – beverages, a.k.a. swing oil. When our PGA General Manager Tom Son came to me with the task of creating a food and beverage experience, my first idea was to build a bar at Flight Deck. Little did I know, you can't just have someone come at the drop of a dime and build a bar, especially with how the supply-chain was being affected by COVID-19. As I was browsing Pinterest for ideas, I came across a shipping container that was repurposed into a bar. I did some Googling, called a few companies and I found that there were no permits required, as a shipping container is considered "equipment."  One of the companies I called, BoxPop®, let me know they could have the container designed, built and sent to us in about four months, right before the peak of Summer 2022. By April 2022, we had a fully functional bar at Flight Deck called The Hangar (sticking with our Top Gun Aviation theme). By May 1, our Flight Deck monthly revenues began doubling and by summer's end, revenues had tripled!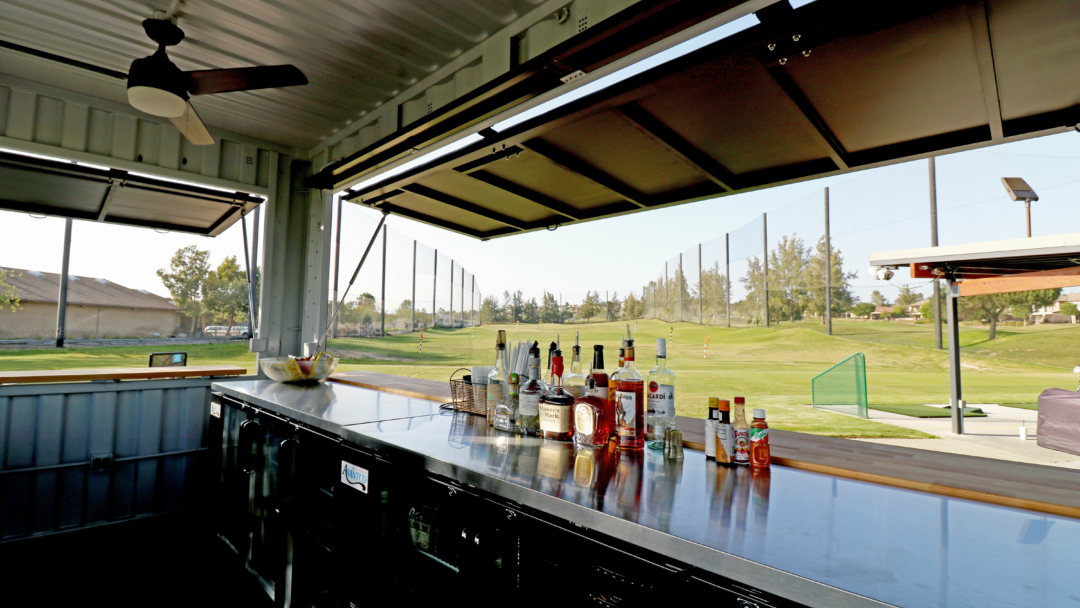 As much as we were happy with this success, again, we were not done. After all, what is a good party without food?
Staged events were becoming a huge part of the success of Flight Deck, whether birthday parties, bachelor/bachelorette parties or corporate outings. Originally, we had a system where our Flight Deck Coordinators were able to place food orders from each bay to the restaurant, and then they would have to either walk or take a cart to pick up the food, as our restaurant is about a solid 3-wood distance from Flight Deck. It worked, but it was not ideal.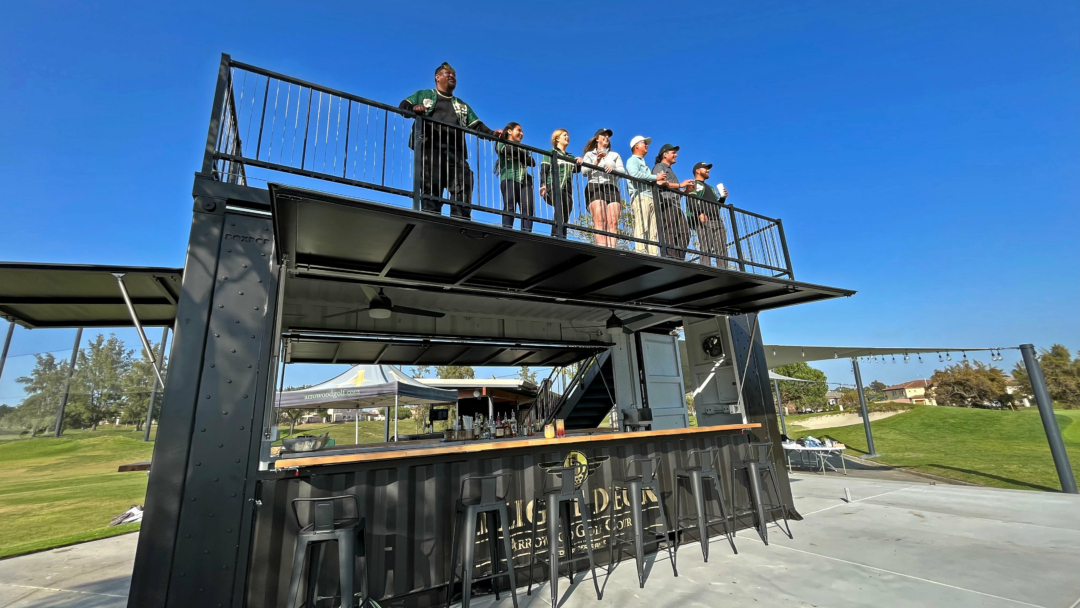 On Wednesdays, we had the idea of bringing out local food trucks to serve our customers with a variety of delicacies. This became wildly popular and sparked our own food truck initiative. In October 2022, our Flight Deck Manager, Chucky Amu, and our Director of Food and Beverage, Sione Tuiono took an eight-hour trip up north to pick up our very own food trailer to serve our customers at Flight Deck and golfers at the turn. This project is still ongoing, but we are excited to have the opportunity to not only maximize the capabilities at our operation but to take our food trailer on the move to showcase our food at other catering venues in the future.
Here at Arrowood, we are very lucky to have the relationship that we do with our owner in Korea to financially support the projects that we come up with. When I first started working at Arrowood in 2015, the golf course was barely surviving, losing money every year. Tom Son took over management in 2018 and pushed us to be creative and make changes. With this green light to spend some money, we have in turn, seen tremendous revenue growth, as well as notoriety in the golf industry.

Arrowood Golf Course is not your typical green grass facility. Our managers come from all walks of life – from fresh out of school to retail to banking. This variety has allowed us to remove our blinders and see what else is out there, besides simply an 18-hole public golf course. I believe having this growth mindset will allow us to sustain success for years to come, serving both golfers and non-golfers alike.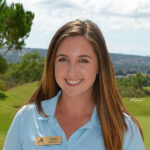 Nikki Prichard joined the team at Arrowood Golf Course in Oceanside, California in 2015 after graduating from the University of Nevada, Reno, where she received a full-ride scholarship to play golf. Starting out as a Golf Shop Assistant, she worked her way to becoming PGA Assistant General Manager in 2021. She currently serves on the PGA San Diego Chapter Board of Directors and is also a proud member of the PGA LEAD Cohort VII.