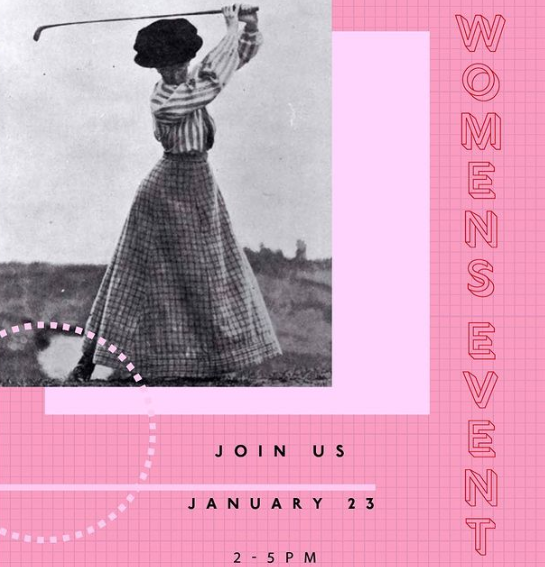 By Vinnie Manginelli, PGA
In 2017, there were fewer than 5 million women playing golf in the United States. Today, more than two years into the ongoing pandemic, there are reportedly more than 6.2 million women playing the game on a regular basis.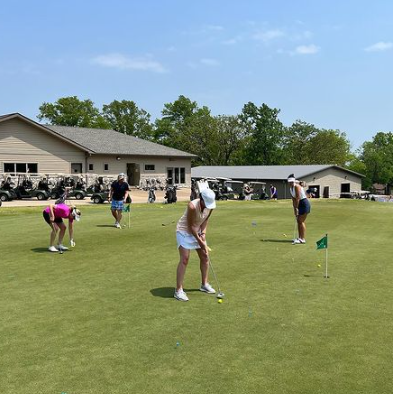 The pandemic's impact on golf has been well-documented in its numbers, but who are the PGA and LPGA Professionals not only welcoming these new golfers through instruction, coaching and mentorship, but paving the way from the driving range to the golf course? What programs are in place to teach the basic information needed to get started, and also provide opportunities for growth and progression?

With more than 30,000 PGA and LPGA Professionals in the U.S., there are a plethora of special programs that are geared towards beginning women golfers, and still other opportunities that provide the next steps, fostering growth and helping beginners become golfers, more confident and skilled in the many diverse aspects of the game.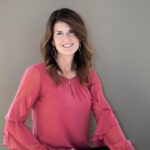 Janean Murphy was born and raised in Texas, and until April 1st of this year, had spent her entire career in the Lonestar State, as well. Murphy, the Vice President of her LPGA Section, two-time Section Teacher of the Year and two-time GRAA Top 100 Growth of the Game Teaching Professional, is now the Director of Instruction at the Meadowbrook Country Club, in Ballwin, Missouri. Murphy says she hit the ground running this spring, before she even arrived on the property.
Murphy had penned a letter to the Meadowbrook membership introducing herself, providing information about her background and describing her philosophies on golf and coaching. The club emailed the letter to its members and then hosted a Zoom call for them during which Murphy was interviewed – a wonderful 21st century meet and greet.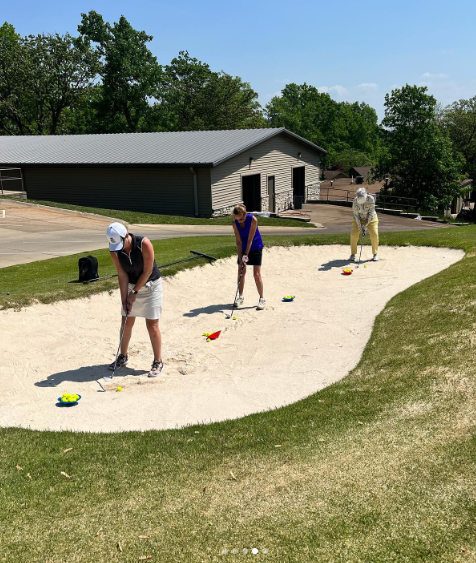 "I didn't even skip a beat. I'm working the same number of hours as I was in Texas, and I've been here less than two months," she says. "I immediately started with my ladies programming, offering clinics twice per week and now my book is full."
She covers the same topic at both weekly sessions, allowing more flexibility for her new students. She is also a huge proponent of getting golfers on the field of play, even her beginners. She understands that golfer-retention stems around instruction, the social experience and on-course play, and she's checking all the right boxes already. Look for our full-length profile on Murphy in this month's issue of Golf Range Magazine.

Elizabeth Granahan can empathize with Murphy's efforts to grow a clientlele after relocating. The 2009 Philadelphia PGA Section Teacher of the Year (first woman to earn the honor) and 10-time GRAA Top 50/100 Growth of the Game Teaching Professional, recently relocated her business, the G2 Golf Group, from Pennsylvania to North Carolina.
"Our lesson business is growing nicely," Granahan offered. She's based out of the Meadowlands Golf Club, in Calabash, North Carolina, where she facilitates all programming.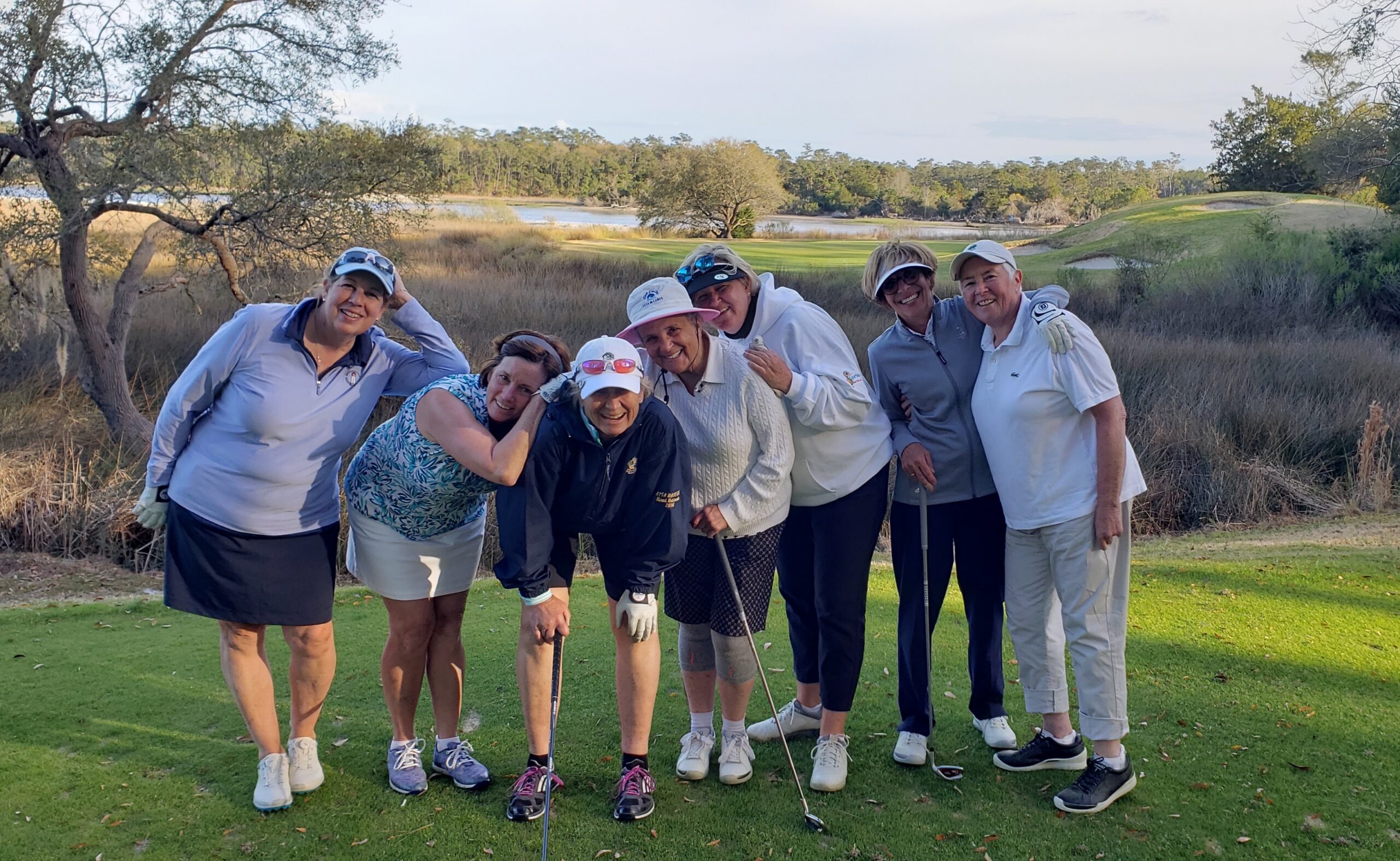 With the increase in women golfers cited earlier, Granahan wanted to create an environment that would be both welcoming and unintimidating, so she utilizes a two-bay teaching academy which she and her business partner, Michele Gajderowicz, built at the back end of the driving range. Surrounded by water on three sides, the private teeing grounds, bunker and putting and target greens provide a quiet, peaceful and perfect learning environment.
Through her Basic Fundamentals for Women program, Granahan, who teaches and coaches players of all abilities, has created programming specifically geared to attract beginning golfers and those who may be returning to the game or have played without basic proficiency. Understanding that language matters, she doesn't use the term "beginner" in the program's name, leaving the door open for all female golfers with handicap indexes above 25.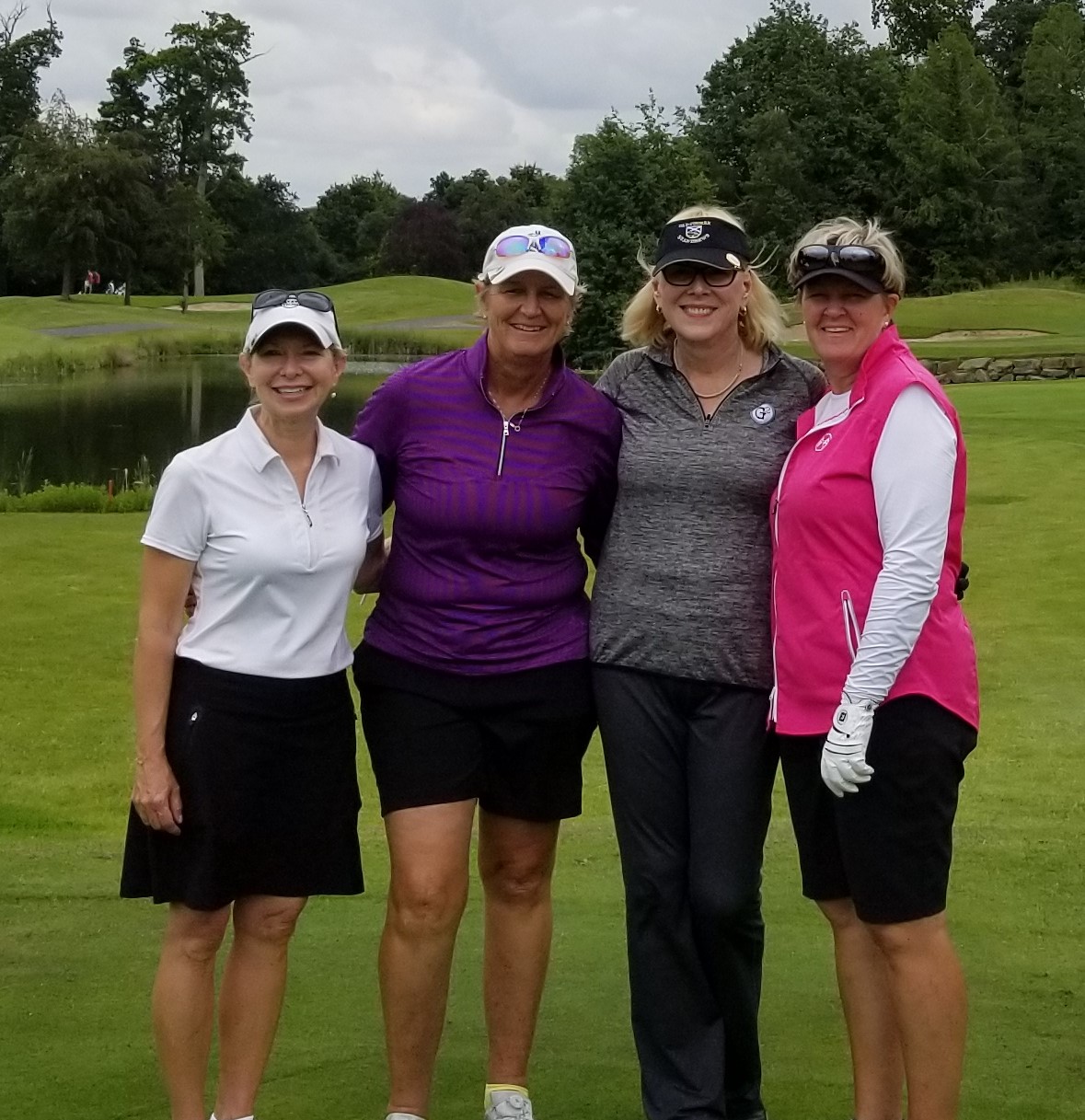 The program runs every Monday afternoon, and players purchase a one-month pass. The "use-it or lose-it" plan encourages regular attendance and keeps players on track. Most participants renew after one month and several have purchased a year-long plan. "This is not a clinic. Golfers don't stand in a line attempting to mimic me or to make the same moves as each other," Granahan explained. "Our programs are based in motor-learning and focus student attention on impact. I teach by incorporating a variety of methodologies designed to encourage self-discovery – exercises, skills challenges, games and constructive assessment. Proper short game and full swing mechanics are introduced at the students' pace and though much of the subject matter covered is consistent across all skill levels, the performance, individual engagement and expectations within each session vary."
Granahan's program is one through which women can grow in the game. Once their scores start dropping, and thus their handicaps, they move into a supervised practice format similarly designed to address intermediate golfers (15-25 handicaps).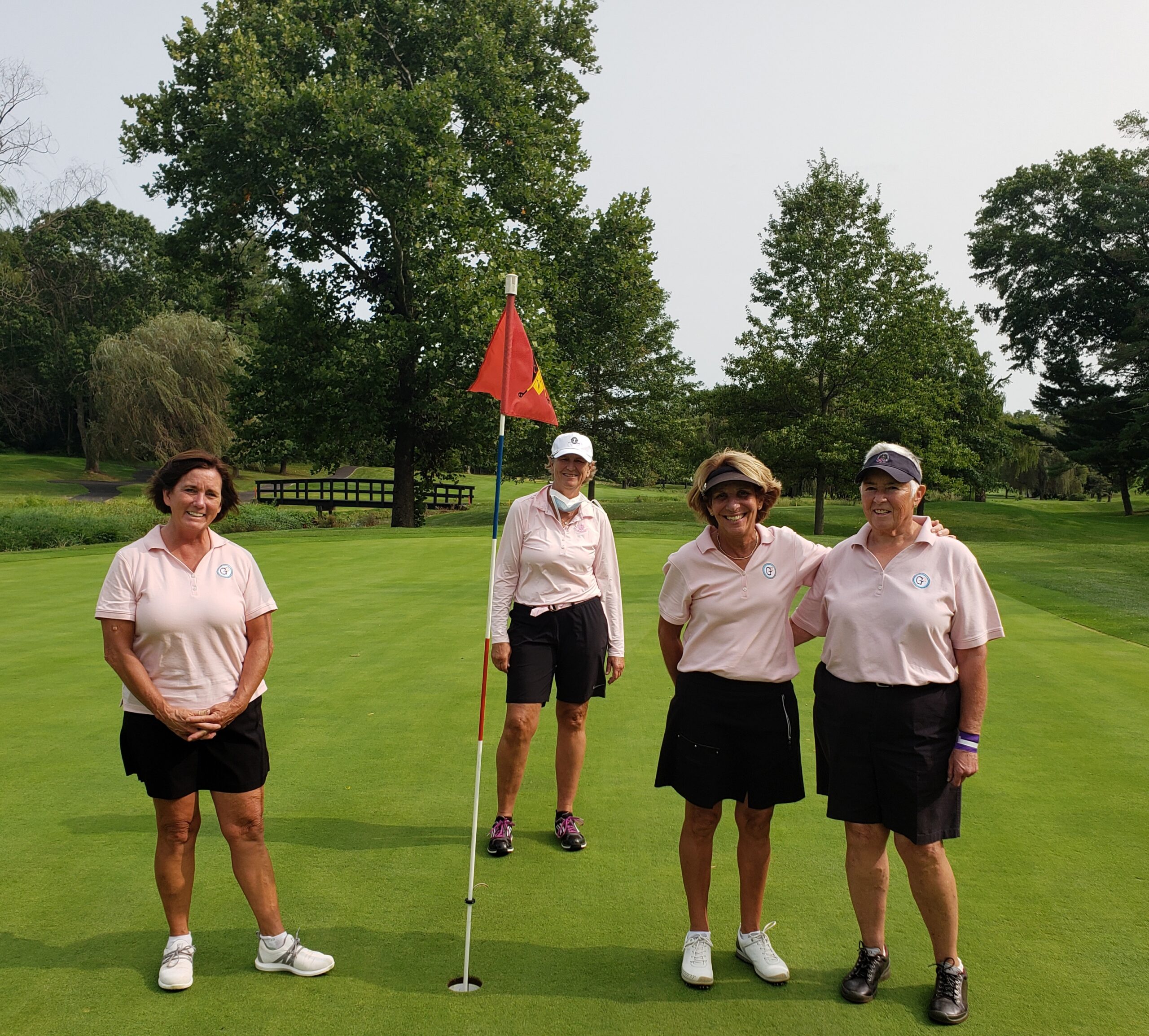 Seeking on-course exposure for her students, she often turns her practice range, with its six target greens, into a short course. She even has colored tee markers to match the color of the applicable flags, compliments of her superintendent. She says participants in these programs learn that golf is not about standing in one place, hitting ball after ball, but it is a mobile activity – hit it, chase it and do it again.
Through instruction, on-course play and promoting the social aspect of the game, she's got the right formula for golfer retention, just like Murphy did before and after her relocation, as well.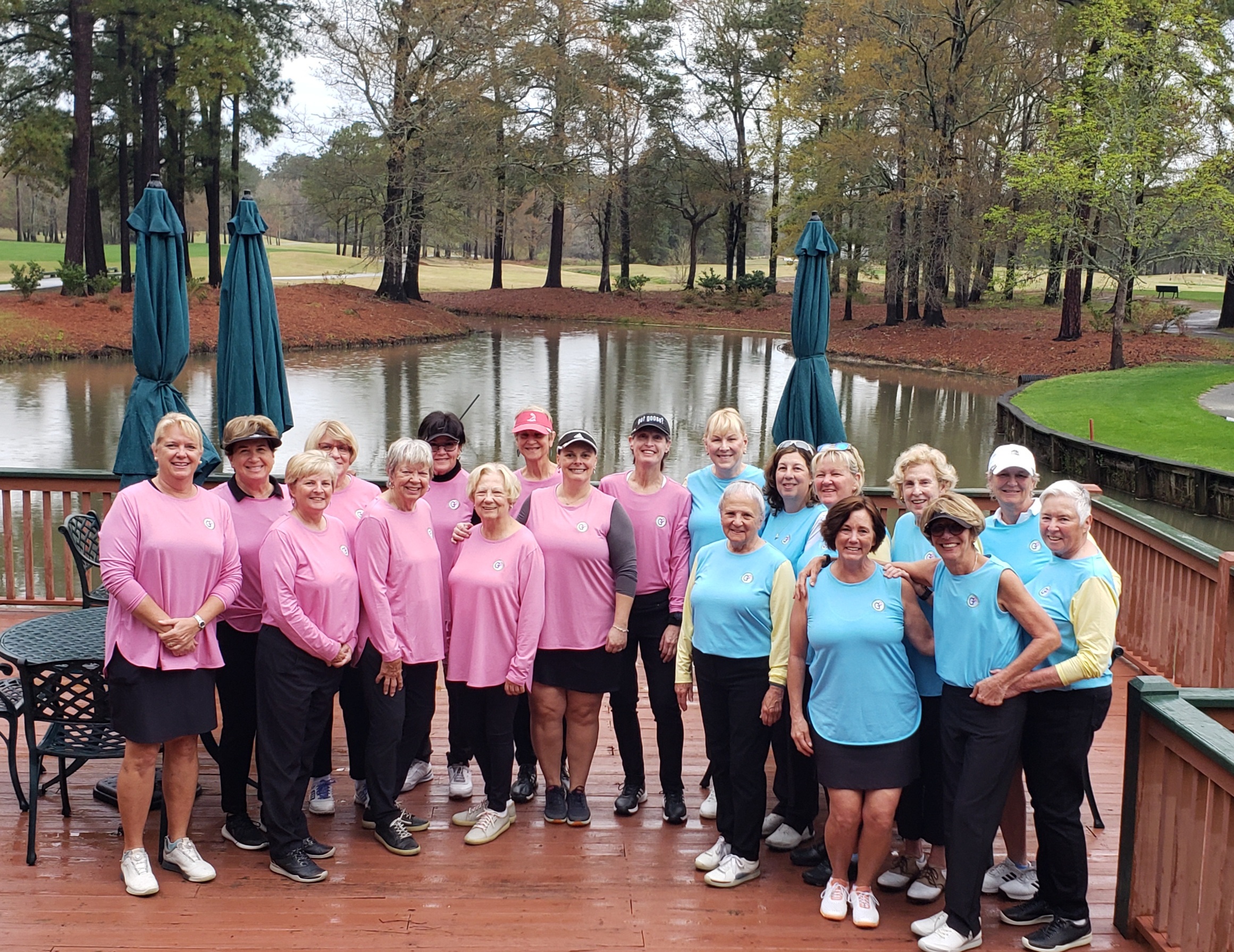 In fact, Granahan hosted some former students from the Philadelphia area for what they thought was just a four-day golf school. She had a surprise for them, however, as she planned a North vs. South Solheim Cup-style competition, opening the week with some social time at her house and introducing twenty women players from two different areas of the east coast. Following the great experience they had in North Carolina, the Philadelphia golfers will soon be welcoming their new friends from the south. That's how you create golfers!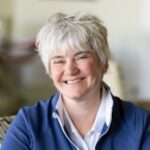 Monique Thoresz is having a similar impact on her women golfers in Rye, New York. The 2017 Metropolitan PGA Section Player Development Award recipient and PGA Director of Instruction at The Apawamis Club considers women to be about one-quarter of her clientele, with half of her students being juniors.
"I've hosted beginner clinics and different women's initiatives in the past, but the question today is how to get these new golfers from simply taking clinics on the range to actually playing on the golf course," Thoresz wondered.
She enlisted key women members to create a Google Doc and then emailed it to the few hundred women in her database. The goal here was to get these golfers engaged with each other to spearhead groups playing on the course. With everyone having access to the document, each individual can add her experience and availability. Who has kids and can only play while they're in school? Who works and can only do weekends? These nights are good for me – who else can play at the same time? A few of her more active women golfers took the lead to reinforce the engagement and actually put people together in playing groups. They'll secure various tee times and offer them up on a first come-first serve basis, communicating with everyone via email.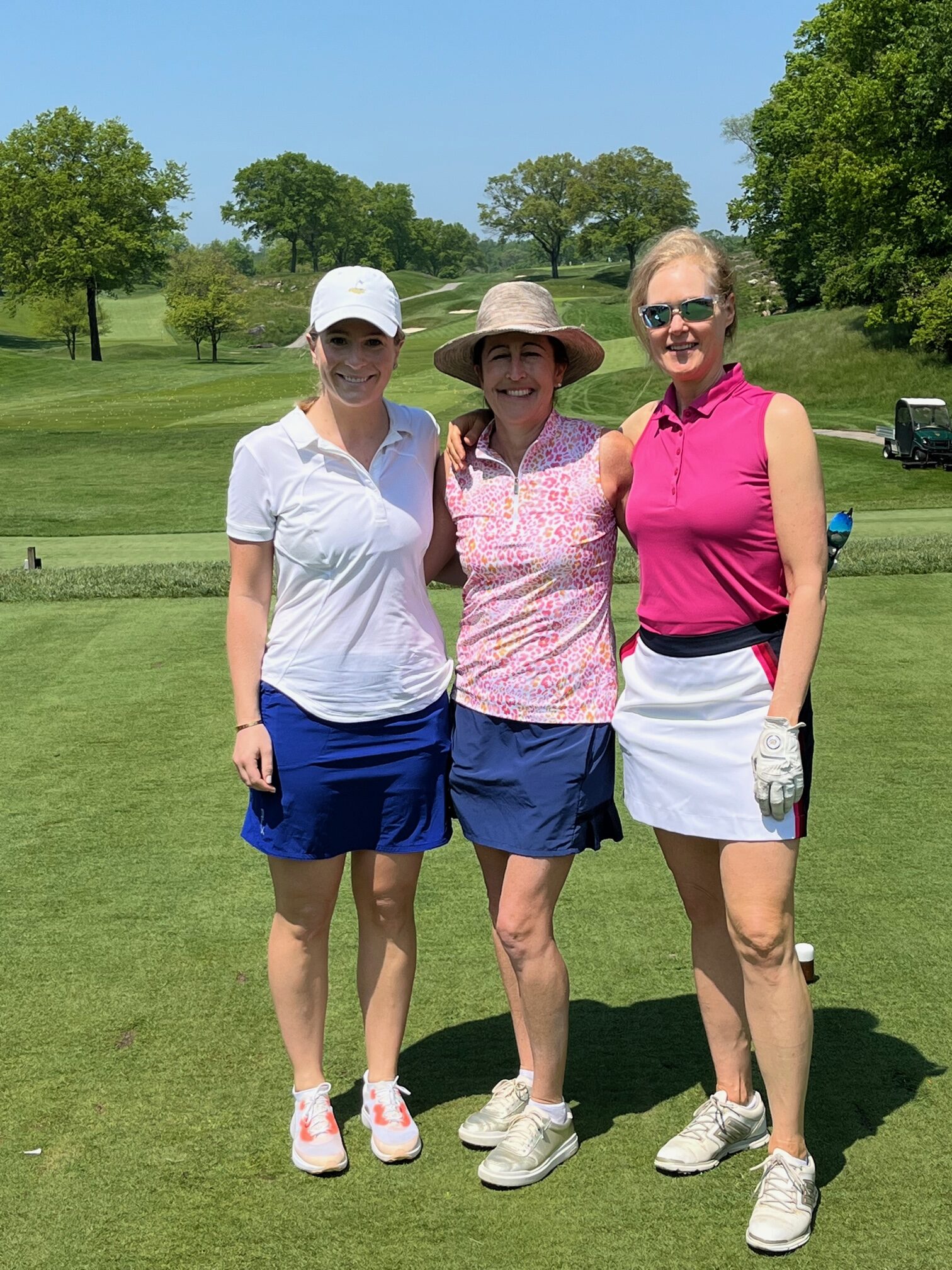 By playing matchmaker in a sense, Thoresz is driving home two of the major retention factors – on-course play and the social aspect of the game.
"Most of these women play fewer than nine holes," Thoresz explained. "It's not about the full 18-hole round at the start. With different levels of skill and experience, it's simply about getting out there. Six holes turn to nine, and nine holes eventually become 18. This leads to increased league players and club event participants."
As mentioned, Thoresz offers a variety of fun and inclusive women's programming that gets them together to learn and socialize, both precursors to regular and consistent on-course play.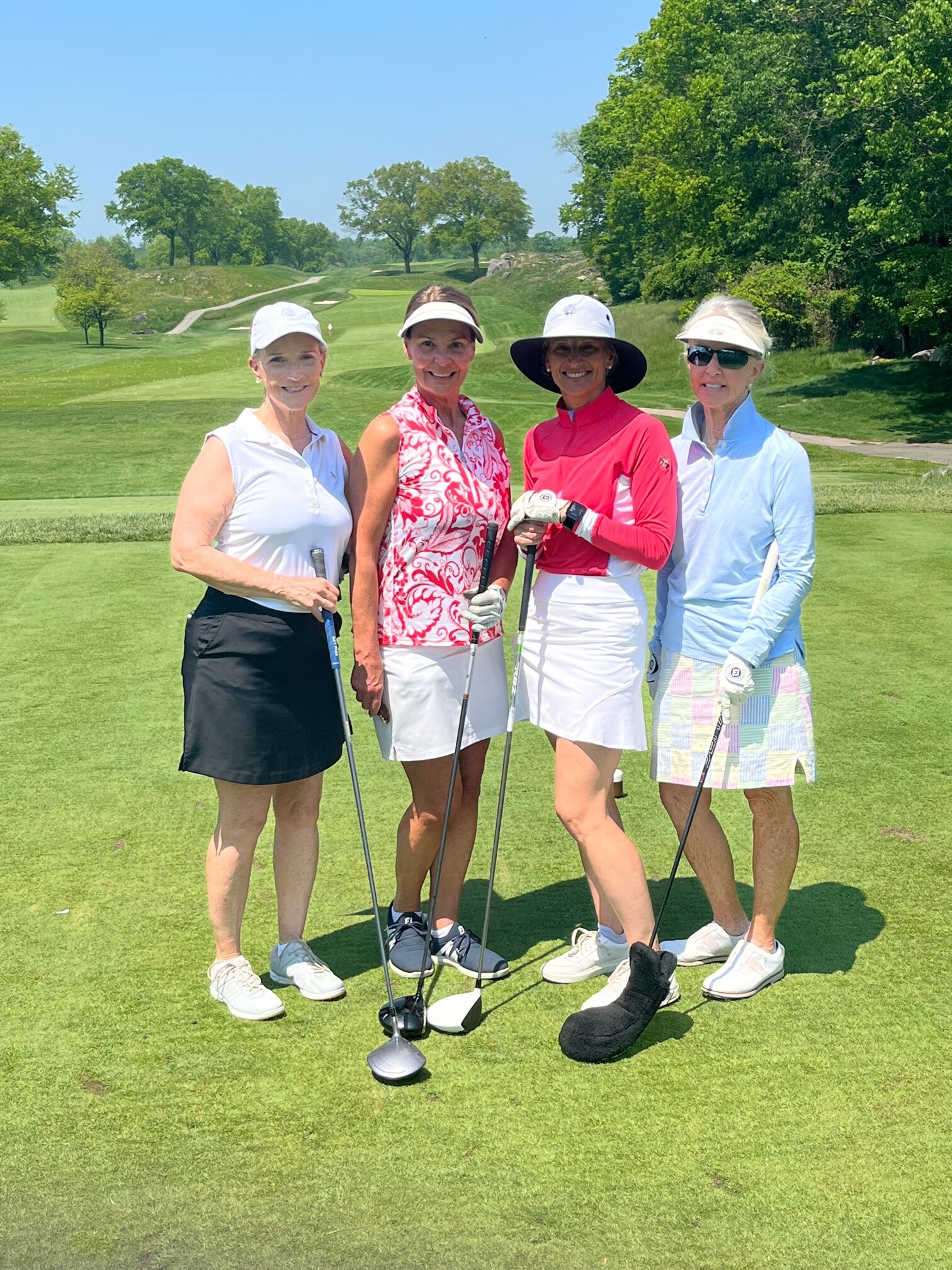 Ladies Golf in Six Weeks offers 18 hours of instruction that starts on the range and short game area, and culminates on the course. It's a beginner program that utilizes an Operation 36-like format that her members "absolutely love."
Unlimited Clinics is a monthly program that offers eight sessions per month for one price. There are different topics each week and participants come to as many or as few sessions as they choose.
Another "next-step program" that she has run is called Golf Team, through which she holds two clinics per week – one on the range and one on the course, creating teams to compete on the course with the hopes of developing the desire to compete in interclub competitions.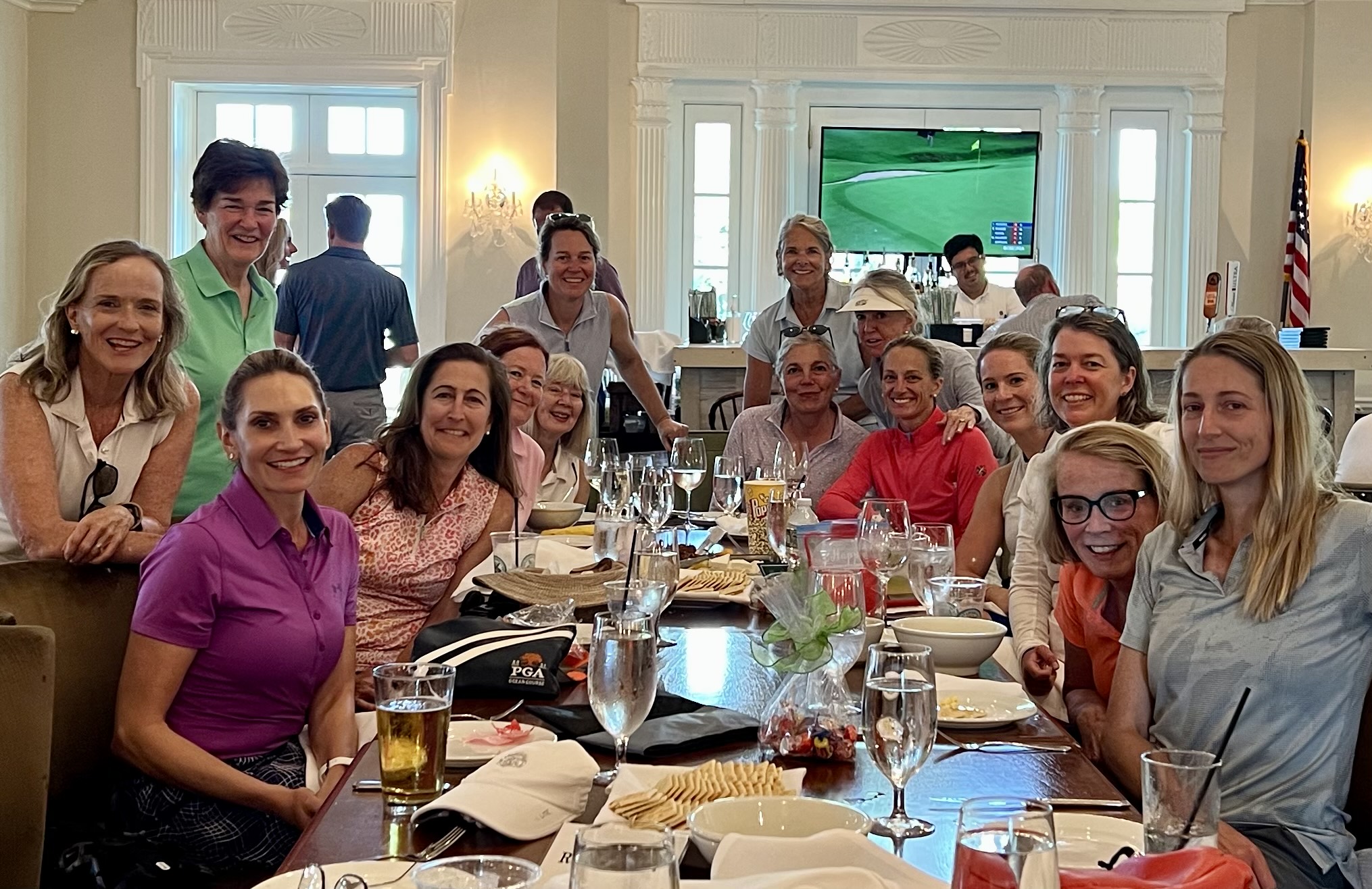 Finally, Six at 6:30 gets women on the course playing together and, as Thoresz says, "The only rule is that there are NO rules. There are no scorecards. There's just fun, camaraderie and a great social experience every week."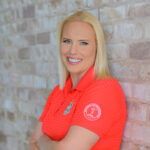 In Simi Valley, California, Alison Curdt, the Secretary of the Southern California PGA Section, brings a unique and special component to her golf instruction and coaching. With a Doctor of Psychology degree, Dr. Curdt, the 2016 Southern California PGA Section Teacher of the Year and 2019 Section Golf Professional of the Year, is busy with members and non-members alike.
Until this year, her LPGA 101 and follow-up 102 programs provided an overview of all pertinent topics, with more-specific detail provided as students progressed. "COVID has really changed my direction and business model. I'm so busy that I am only teaching private lessons and customizing programs to each one of students," Curdt explained.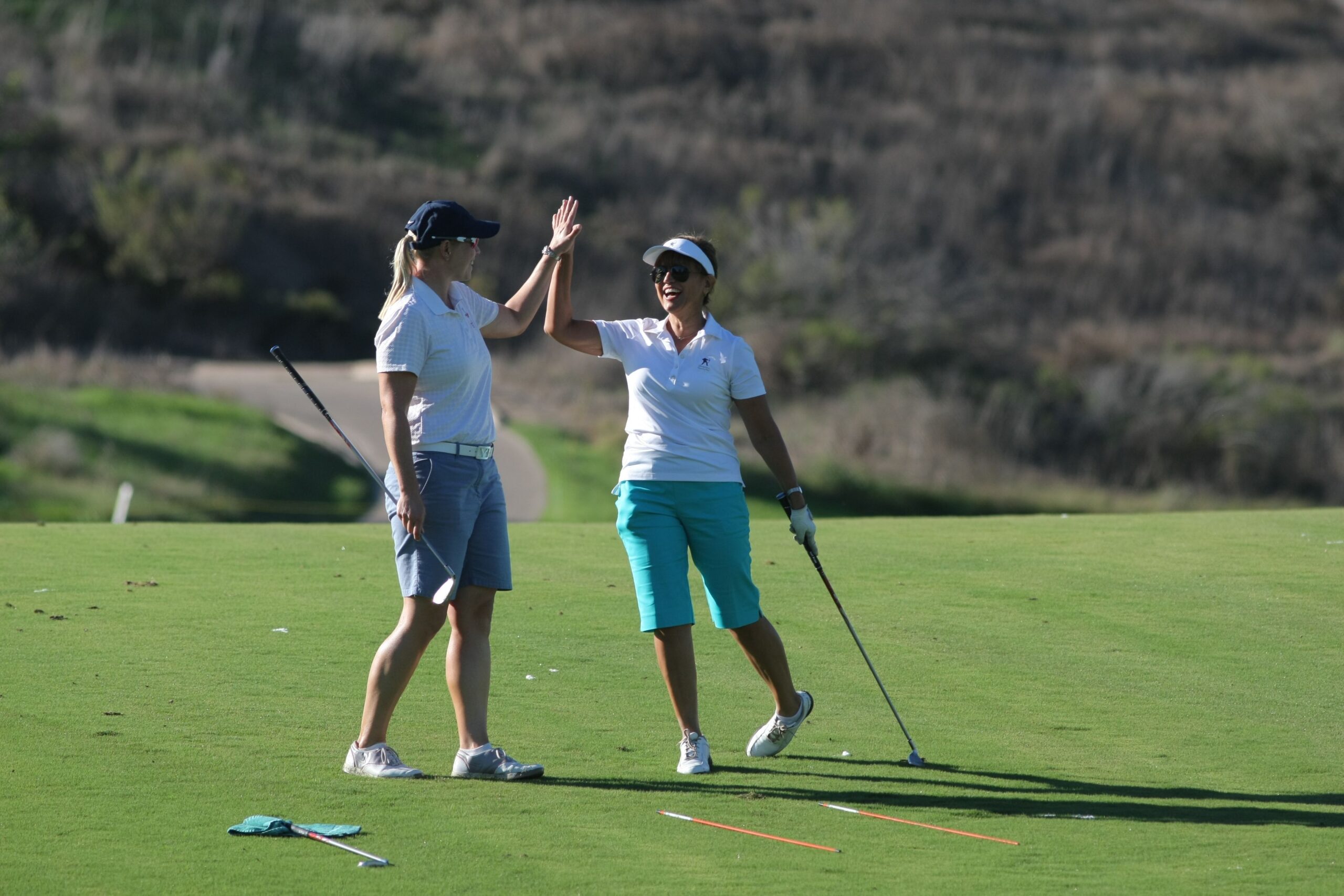 In this sense, students are exposed to next-level information as they demonstrate an understanding of the more fundamental content and tasks covered by Curdt. Curdt says her retention has been very high during the pandemic.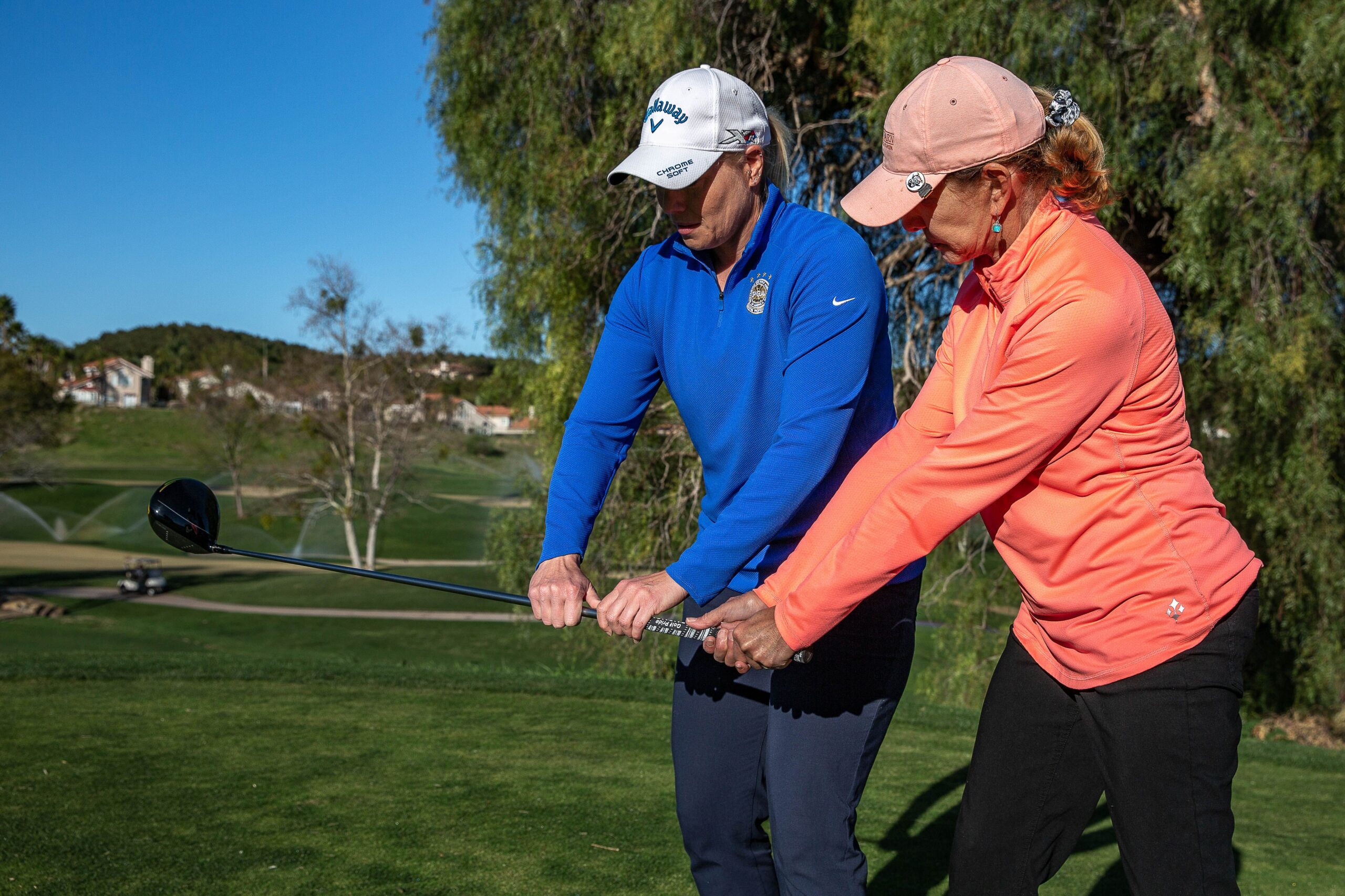 Curdt says most people who seek her guidance in golf have already read her bio and are aware of the unique expertise that she brings to the conversation. As a licensed clinician and psychotherapist, she can address her students' mental game like few others can. "I think it's extremely helpful for newer golfers, who might see others around them excel or learn faster, focus on their own game and goals," she said.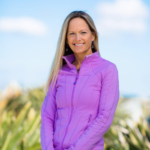 Contrary to Curdt's move to mostly private instruction, her colleague in the Southern California PGA Section, Heidi Richardson is all about the group engagement with her women golfers. Richardson, a three-time Section award winner, is collaborating with retail label, Athleta to promote women's golf at Encinitas Ranch Golf Club through fun social activities.
In addition to clinics, Richardson and her daughter Casey are creating unique social experiences that bring women together to foster camaraderie and a sense of comfort around the game of golf. It should not be an intimidating activity, and Richardson is helping instill the enjoyment that women should have in golf, regardless of how skilled or experienced they are.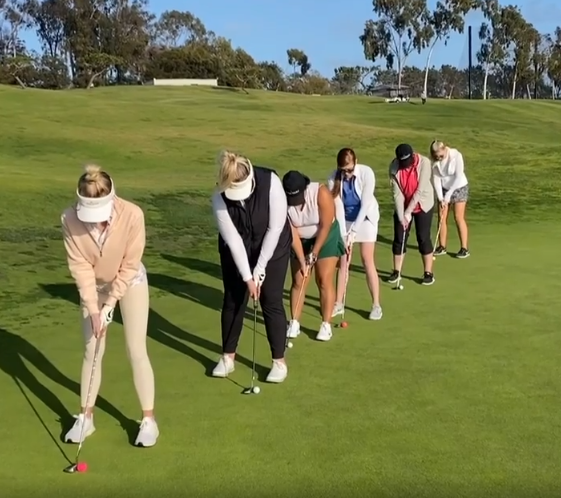 Richardson mentioned that with so many rounds being played at Encinitas Ranch, getting her students on the course is very difficult. Understanding the importance of on-course play, however, she improvises with innovation and creativity.
"I have a really beautiful instruction area with a big short game section. So, I set up a little pitch and putt course that mirrors the look and feel of a big course, but in a considerably less-intrusive environment," Richardson stated.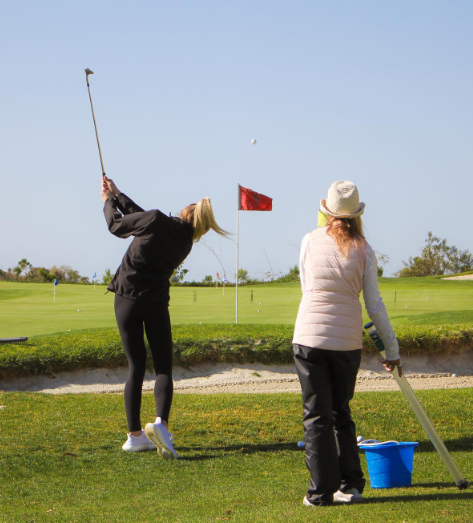 Special events have become an effective method of engaging new women golfers. Monthly events with Athleta, during which the retail brand provides her with discount opportunities for her students and SWAG to hand out, are planned utilizing the databases of the business and Richardson herself. In addition, Casey's marketing efforts have made these events sell-outs every time, rendering a waitlist for hopeful latecomers.
Richardson also recently forged a relationship with an organization called Babes Golf to introduce golf to many more women and pave the way for them to get on their local courses with confidence and a sense of belonging. After all, "this game is for everyone!" she states.