Specialized clinics that offer new equipment and instruction is the new model in Maui
With the hard goods market beginning to slow, Kapalua Golf Academy PGA Director of Instruction Ben Hongo switched his approach for selling equipment, utilizing the Hale Irwin designed 23-acre practice facility as an impetus for equipment sales.
"The last few years, and it's not just us, everybody has felt the pain of hard good sales going down. We weren't meeting our budget," says Hongo. "When club sales were doing well, demo days were the way to go. You could just put clubs out on the range and people would buy them. But that's no longer the case."
This inspired Hongo to begin hosting "Specialty Golf Schools" with the goal of increasing equipment sales while also helping customers play better. Utilizing the range to host these three-hour clinics not only moved merchandise like drivers, putters and wedges, but also kept the academy staff busy with instruction. Since the schools launched last year, Kapalua has hosted four driver schools, five wedge short-game schools and one putter school.
Kapalua Golf Academy's first Specialty Golf School was held in conjunction with the launch of the Nike Vapor driver, and attracted four golfers. The latest Vokey wedge clinic – the most popular because of its lower price point, Hongo says – attracted nine customers. The driver schools, featuring a mix of Nike, Callaway and TaylorMade drivers and cost $450, while the Vokey wedge schools cost $275.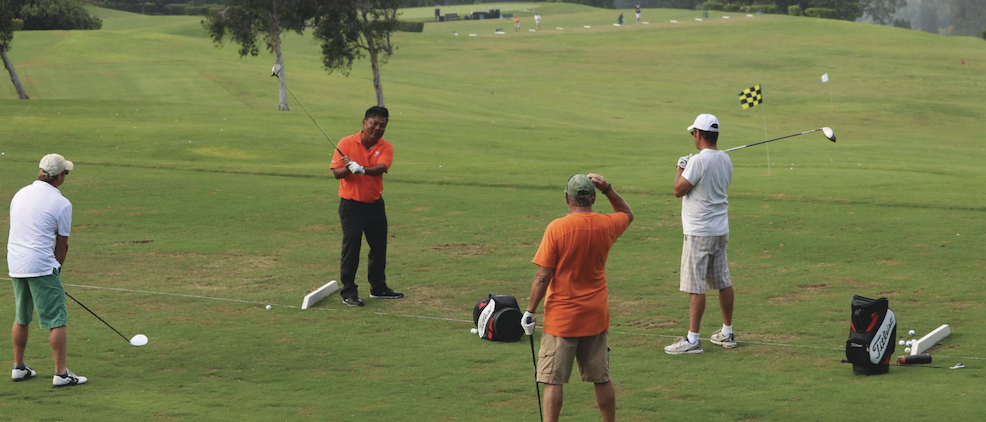 Hongo also recruited a friend who is an Aim Point putting instructor for a green reading clinic where every student received a fitted Ping putter.
He believes the clinics are successful because of the value they provide customers. "We want to give them an impression they get a free wedge," Hongo says. "They love those three things wrapped into one – the clubfitting, instruction and 'free' equipment.
"It is gaining traction. We will do it at least once a month," Hongo says of the Specialty Golf Schools. "When you start doing the math, it becomes quite profitable. A lot of people who go into golf stores get lost. They look around. They want to be told, 'This is your golf club. This is the one that fits you and will make you a better player.' Not only are they getting a product from us, but they getting an instruction manual with it."