Various Practice Philosophies From PGA Tour Winners
Many players are religious about their practice prior to a competitive round on the PGA Tour, which makes sense considering the amount of money and prestige they're playing for. However, in the same way that no two swings are the same on the PGA Tour, no two practice regimens are alike either. That's one of the things that makes golf so unique, there are so many different ways to be successful. We recently caught up with a handful of PGA Tour winners and spoke to them about their views and strategies on pre-round practice.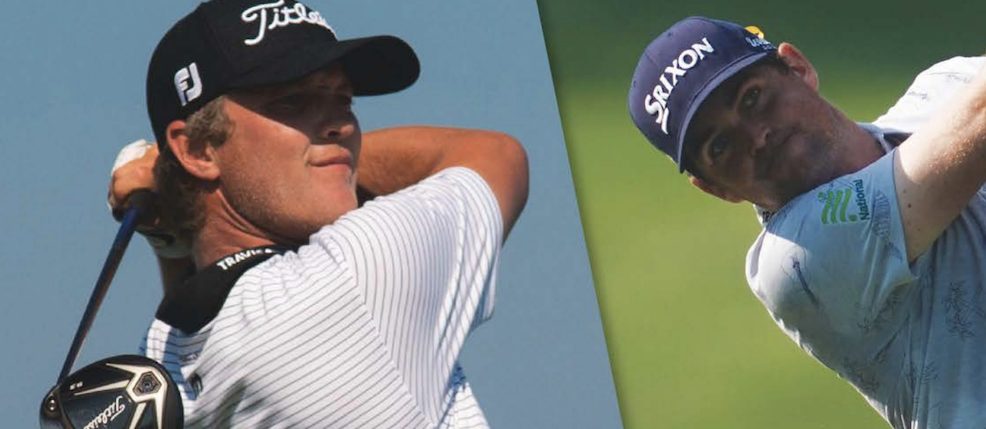 KEVIN CHAPPELL
Turned Professional: 2008
Best PGA Tour Victory: 2017 Valero Texas Open
A member of the 2017 Presidents Cup, Kevin Chappell sticks to a rigid routine.
"I set aside exactly an hour and 10 minutes for warm-up before my round," Chappell says. "I always putt for 20 minutes to start with, primarily getting a feel for my alignment and stroke. Then I hit balls for 30 minutes. I then chip, hit a few more putts and head to the tee."
MATT JONES
Turned Professional: 2011
Training aids are a common sight on the range at PGA Tour events, as they help players accomplish various swing objectives and develop the feel or technique they've been recently working on.
"The Impact Bag is the most common aid for me," Matt Jones says. "I tend to spin out, so it helps me keep the golf-club lag that I'm looking for."PGA Tour Victories: 2014 Shell Houston Open
KEEGAN BRADLEY
Turned Professional: 2011
PGA Tour Victories: 2011 PGA Championship, 2011 HP Byron Nelson Championship, 2012 WGC-Bridgestone Invitational, 2018 BMW Championship
Keegan Bradley, who picked up his game towards the end of the 2018 season and made a run to the Tour Championship, elects for volume.
"I like to hit as many balls as I can in the time that I'm (on the range) so I can feel as loosened up as possible."
DAVID LINGMERTH
Turned Professional: 2010
PGA Tour Victories: 2015 Memorial Tournament presented by Nationwide
You can often find players grinding on the range after a rough round in an effort to correct some flaws that may have shown up unexpectedly during play. However, that's likely not the case for David Lingmerth.
"I try to conserve my energy after each round," says Lingmerth. "I play a lot of tournaments in a row, and it's not the best course of action to always be on the range after my rounds, especially in the hot summer."