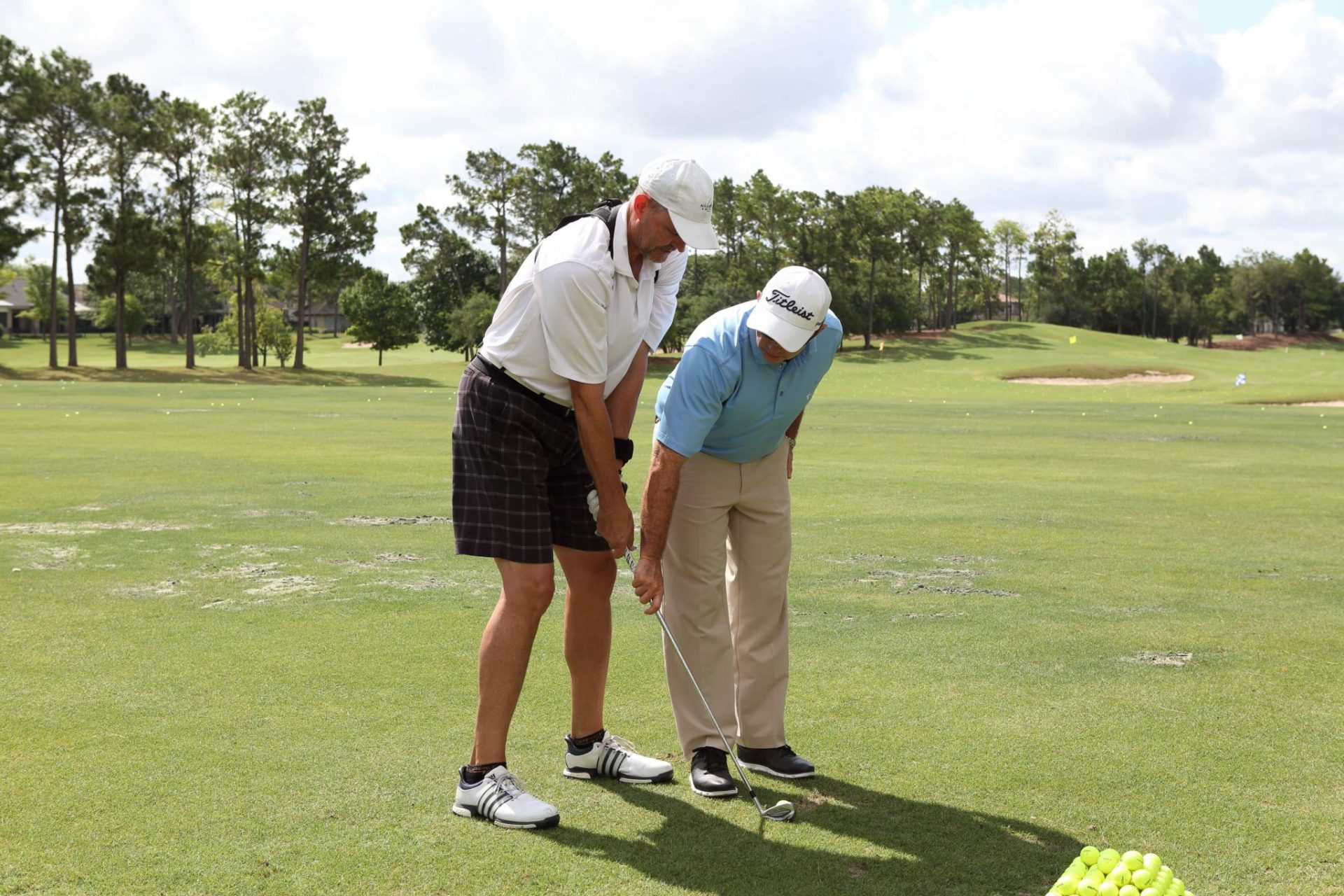 By Vinnie Manginelli, PGA
Whether you're a new golfer or a seasoned player, the dilemma inevitably arises – is it my swing or my equipment? When your game is down and scores rising, the question for you and your PGA Professional is how best to spend your limited time. Are there flaws or bad habits that have cropped up in your setup or swing, or has your equipment become so outdated or ill-suited for you that it's negatively affecting your performance?
"The common questions come up all the time. 'I'm not very good, should I get golf clubs?' 'I have no experience; do I really need to spend money and get a set?' The answer is always going to be yes," says Nick Clearwater, Vice President of Instruction for GOLFTEC and the 2020 Colorado PGA Section Teacher of the Year.

Honing one's skills is not only made easier when utilizing properly-fit clubs, but it's sometimes made impossible by not getting fit or upgrading your equipment. Clearwater says that he talks clubs with every student he sees – it's part of the game improvement process. "Students ask, 'Should I take some golf lessons to try to improve my game before I get fit?' The answer is always the same: 'You need to get fit right now.'"
Science and technology have confirmed that better-fit clubs result in greater distance and more accurate golf shots. Once a student is in a set of clubs suited to him or her, the expert eye of the PGA Professional will be able to formulate a game plan based on an initial assessment of the student's skills, body type, practice regimen and budget.
Cody Carter prefers to have at least one lesson with a student before delving too heavily into the equipment conversation. "This gives me a chance to evaluate their current setup and skill level," says the PGA Head of Player Development at Druid Hills Golf Club in Atlanta. "I'll look at the age of the clubs and determine if the shaft weight is anywhere near where it should be for this student. If the clubs are within five years old and the shafts match closely to what they need, I'll hold off on the fitting."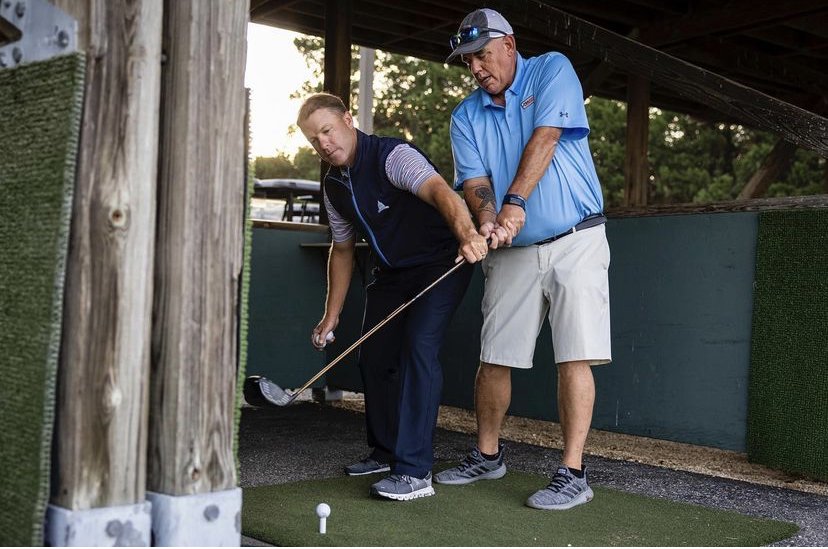 Some PGA Professionals look at the equipment, while others determine by the results. At Congressional Country Club, just outside of our nation's capital, John Scott Rattan, the PGA Director of Golf and 2020 Middle Atlantic PGA Section Teacher of the Year, had this to say, "When the contact and dispersion are so far off and inconsistent, a new set of clubs wouldn't even matter. Once you have some type of consistent shot pattern, a custom fitting will fine tune the player."
Australia-native and PGA Director of Instruction at Royal Oaks Country Club in Houston, Derek Hooper told me that he looks at the swing itself. He'll refer his students to the facility's custom fitter "when the swing shape and club lines look better than the resulting ball flight."

Like Carter, Hooper will also gauge the decision on what's currently in the student's bag. "When the student's technology is several years old, I'll at least set up a session with our fitter if I think new equipment could yield improved distance and dispersion patterns."
So, it seems whether to fit or teach is an individual decision based on the instructor, more so than the student. "The last thing I want to do is administer a change in the player's mechanics when it was equipment-induced all along," says Parker Brandt, the PGA Director of Instruction at The University Club of Baton Rouge (Louisiana). "I'll measure the specs of their clubs – loft, lie, swing weight and length – usually on the 7 iron and driver, and take a mental note of the head to shaft combination. This helps me comfortably and reliably act upon any data moving forward."

As is often the case, however, navigating this fork in the road comes down to knowledge and expertise. Bill Pollert says it comes down to experience. The PGA Director of Golf at Highland Golf and Country Club in Indianapolis and Past President of the Indiana PGA Section leans towards instruction and fundamentals to help a student improve faster than technology in equipment. "However, if they bring in equipment that is 20 years old, you can rest assured that I will be building them a fitting club with new technology, so they can have some forgiveness on their mishits during our lessons."

Once a student feels the difference between their old clubs and the possibilities presented by new ones, incorporating a custom fitting and new equipment into the relationship is much easier. Trust, after all, must be maintained throughout the process. The student should understand that the instructor has his or her best interest at heart, regardless of whether they recommend a fitting or additional lessons in the individual's player development program. It's about getting better at the game and having more fun. So, go see a PGA Professional at your local golf course or driving range to determine if the more efficient method of making the most of your golf game is instruction, custom club fitting or a focused combination of both.