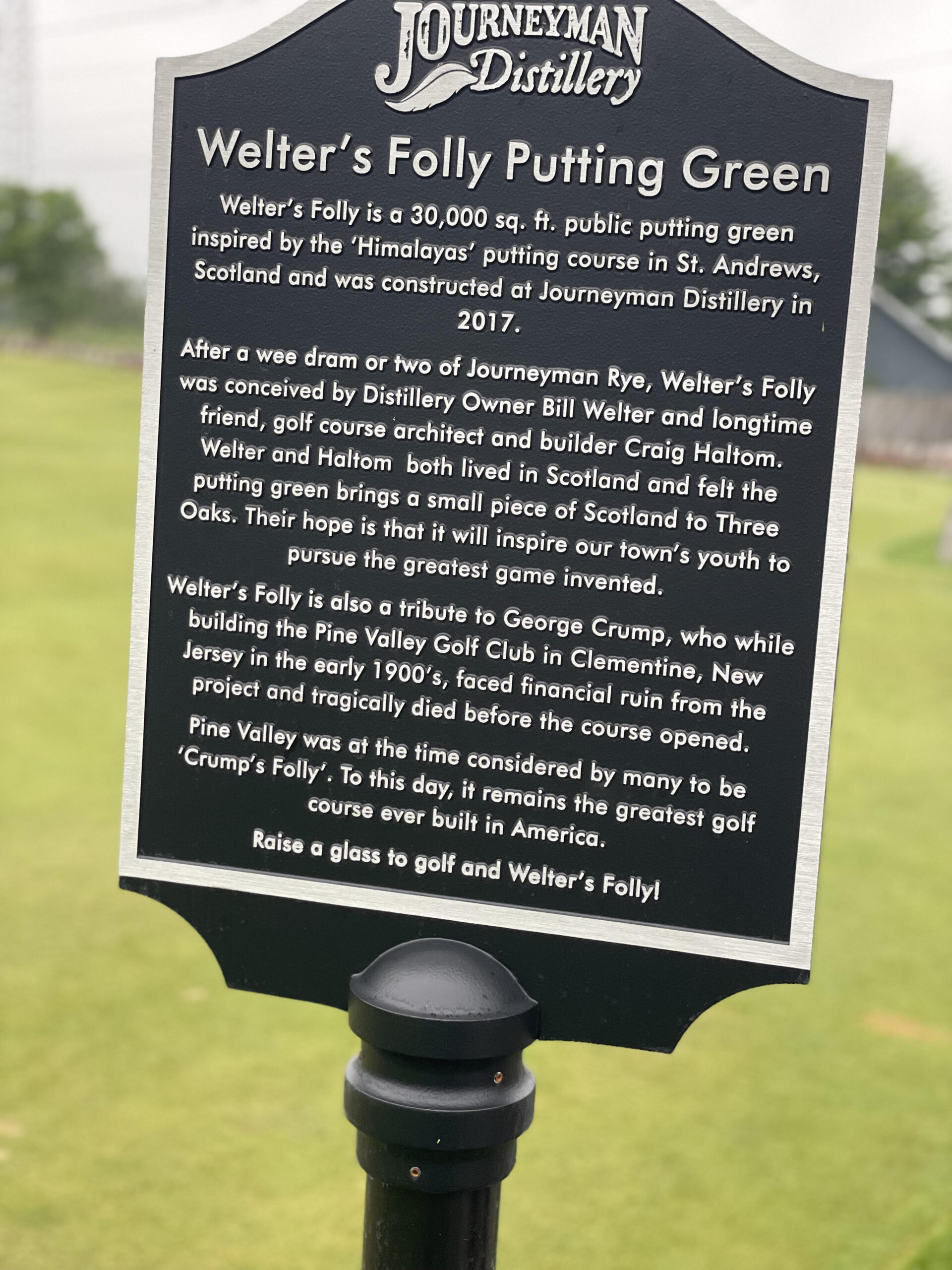 By Vinnie Manginelli, PGA
Bill Welter is the founder of Journeyman Distillery in Three Oaks, Michigan. His stated mission on the company's website is "to create a quality product, taking the time to craft it to its highest potential and utilize only pure, organic ingredients."
Welter grew up in Indiana, playing golf as a kid. He played in high school and earned a full ride scholarship to Division 1 Missouri State. After graduating in May of 2000, Welter found himself on a plane to St. Andrews, Scotland, where he would live for the next 18 months.
"It was a dream come true in a lot of ways, as I was really curious about the history of the game of golf," Welter stated.
He also loved to play the game! "If you're a resident of St. Andrews, you could buy a season pass and play any of eleven courses. The pass only cost me 400 pounds, which was about $500 dollars at the time. It was the best deal in golf!"


Welter lived three blocks from the first tee of The Old Course and spent plenty of time putting on The Himalayas, the world's first-ever putting course, built in 1867. In 1866, the ladies felt they should have their own links and club, and formed the St. Andrews Ladies' Putting Club. The next year, Old Tom Morris laid out the miniature links golf course called the Ladies' Putting Green, also commonly known as the Himalayas. Today, visitors can pay a few dollars to play The Himalayas Putting Course, an 18-hole layout that is not only difficult, but altered each week, creating a new unique configuration every time.
Welter sees his time in St. Andrews as the PhD to his undergrad years spent playing golf. "It really helped shape my opinion of golf."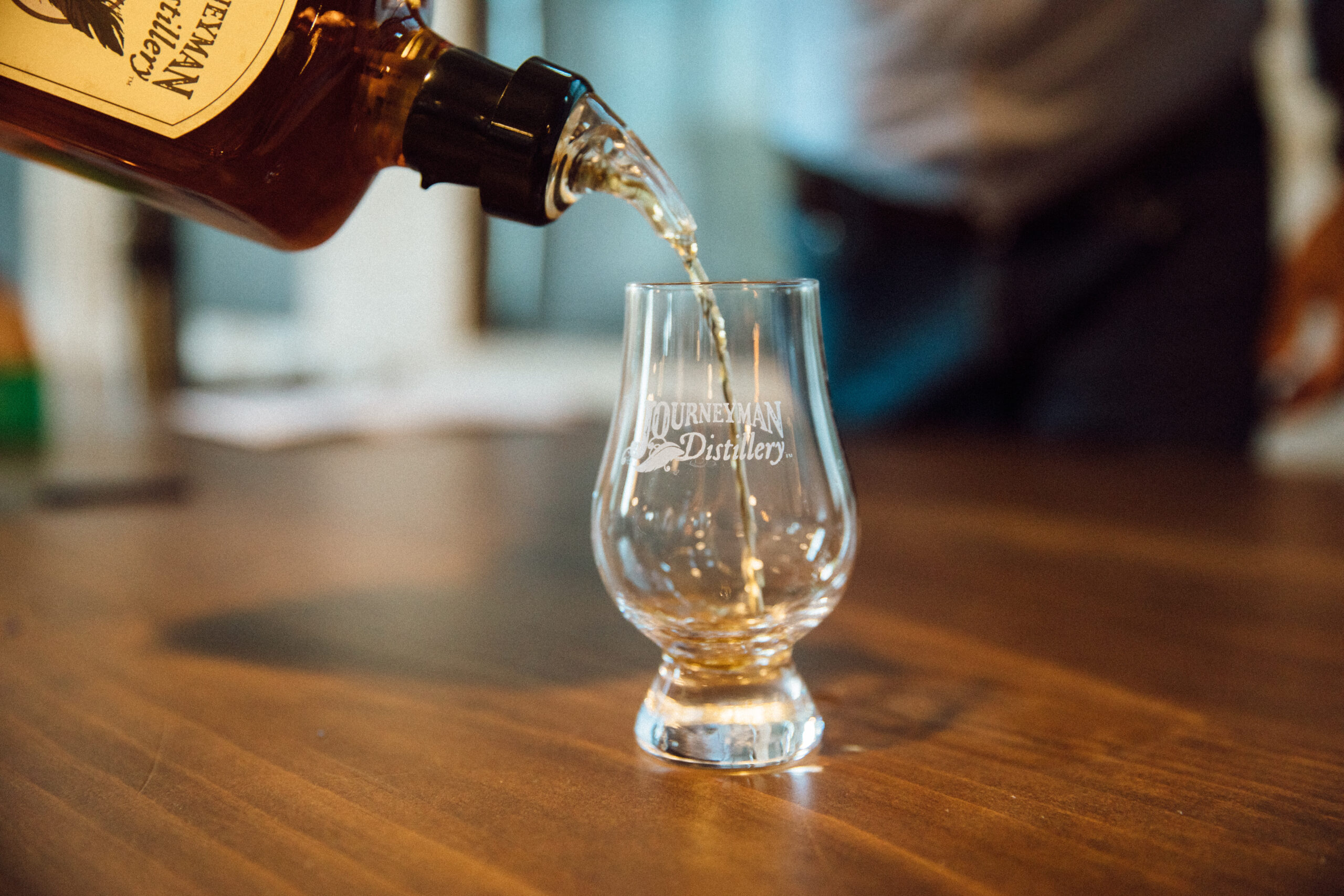 While in Scotland, Welter was a waiter in a restaurant and became good friends with one of the bartenders who was interested in whisky. "Through this friendship with Greg Ramsay, I became very interested in Scotch whisky," Welter commented. The two friends would return to their respective countries in 2001 – Bill to the U.S. and Greg to Tasmania.
Returning from Scotland, Welter pursued working for his father as the third generation in the family business. Disagreements within the family led to the business being sold in 2006. Welter, having visited his friend Greg in Tasmania in 2006, returned in 2010, but this time with the intent of starting his own distillery. Welter worked with some of the finest distillers on the Island of Tasmania, and returned to America armed with enough knowledge and courage to begin his own distillery in 2010. In 2011, Journeyman Distillery opened its doors to specialize in American whiskey, specifically rye, wheat and bourbon.
In 2017, Welter opened Welter's Folly, a 30,000 spare foot public putting course built behind his distillery. The 18-hole layout was inspired by Welter's experiences on The Himalayas Putting Course in St. Andrews. And as became "par for the course" with Welter, there's a cool story behind this as well.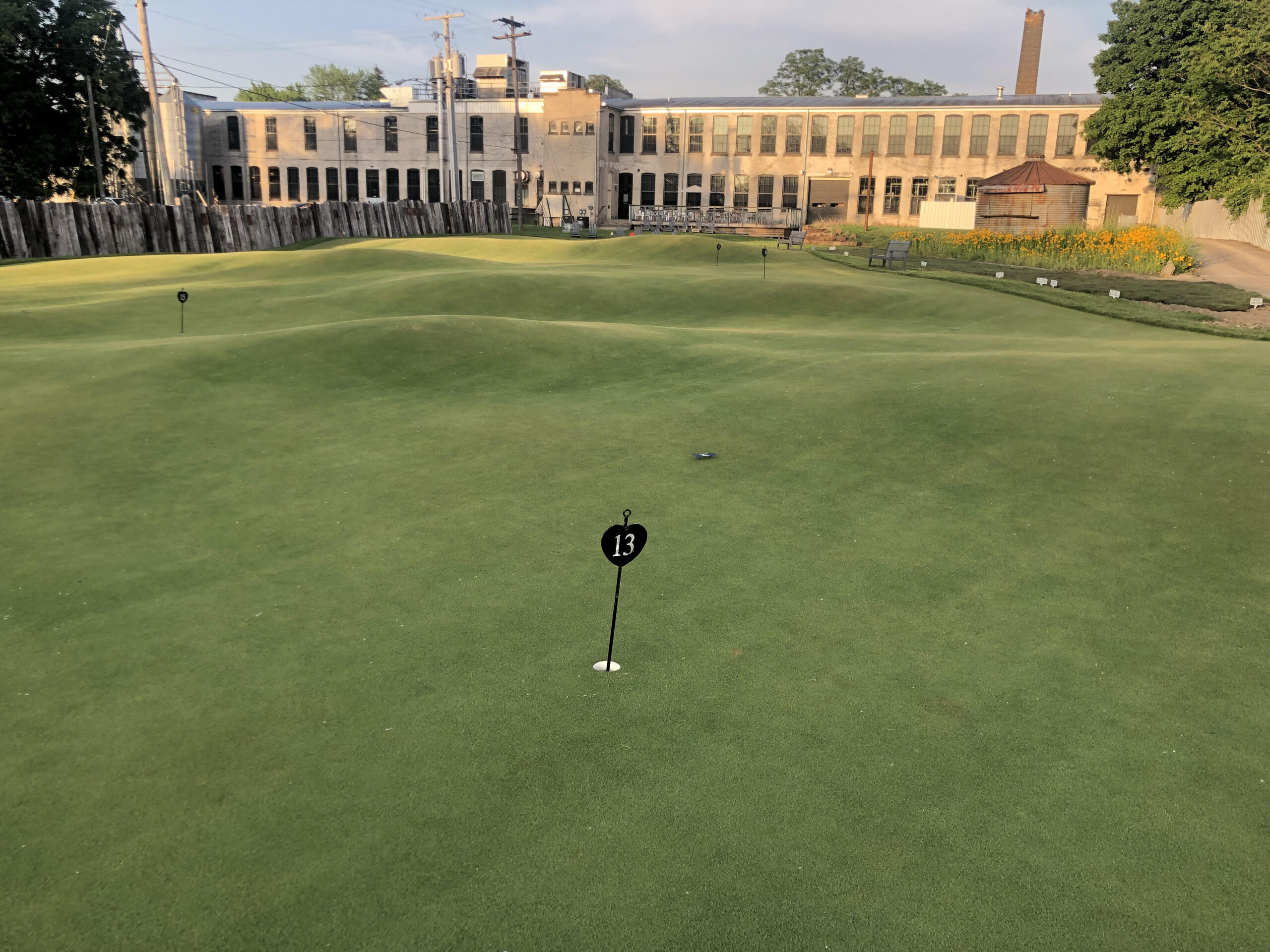 Welter has a very good friend from high school, Craig Haltom, currently one of the leading golf course architects and contractors in the business. After a Wisconsin hike, accompanied by some of Journeyman's finest, the two golf enthusiasts concocted a plan to create the putting course at Welter's distillery. Haltom added Welter's Folly to his ever-growing resume of successful projects. "If you have a good friend who builds golf courses for a living, then you can build one," Welter boasted amusingly.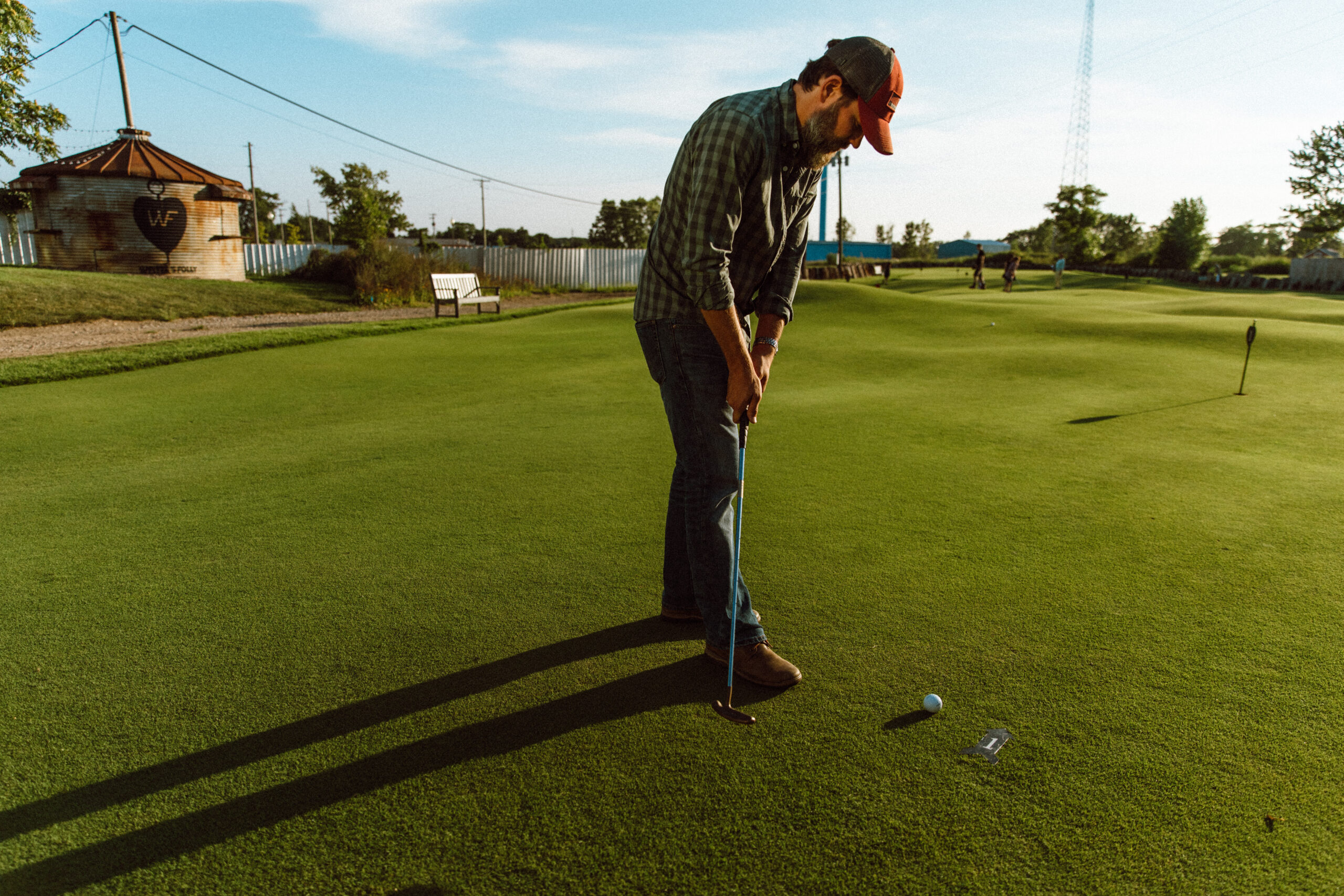 Its proximity to the many offerings and amenities of Journeyman Distillery makes the putting course a unique entertainment option while enjoying a drink or after a meal. Patronage at the distillery is not a prerequisite, however, to enjoy the putting green, which by the way adults only pay $9 to play, and they get to keep the souvenir golf ball. Kids play free. "We get tons of kids out here, and the divots in the green tell the story," Welter said. "Craig and I feel like the game of golf has been very rewarding for us, and we wanted to give a little back."


"We'll have a lot of people who come by for the putting course, and then stick around for a drink or a bite to eat. And then other people come for lunch or dinner and find out that we have the putting green, adding to the enjoyment of their visit," he explained.
There are two big events slated for this fall, with Welter's Folly hosting The Best Putter in the World Competition in October and Welter's Folly Big Cup Putting Tournament in November, a team putting competition using 9-inch cups. They're open to anyone who wants to play.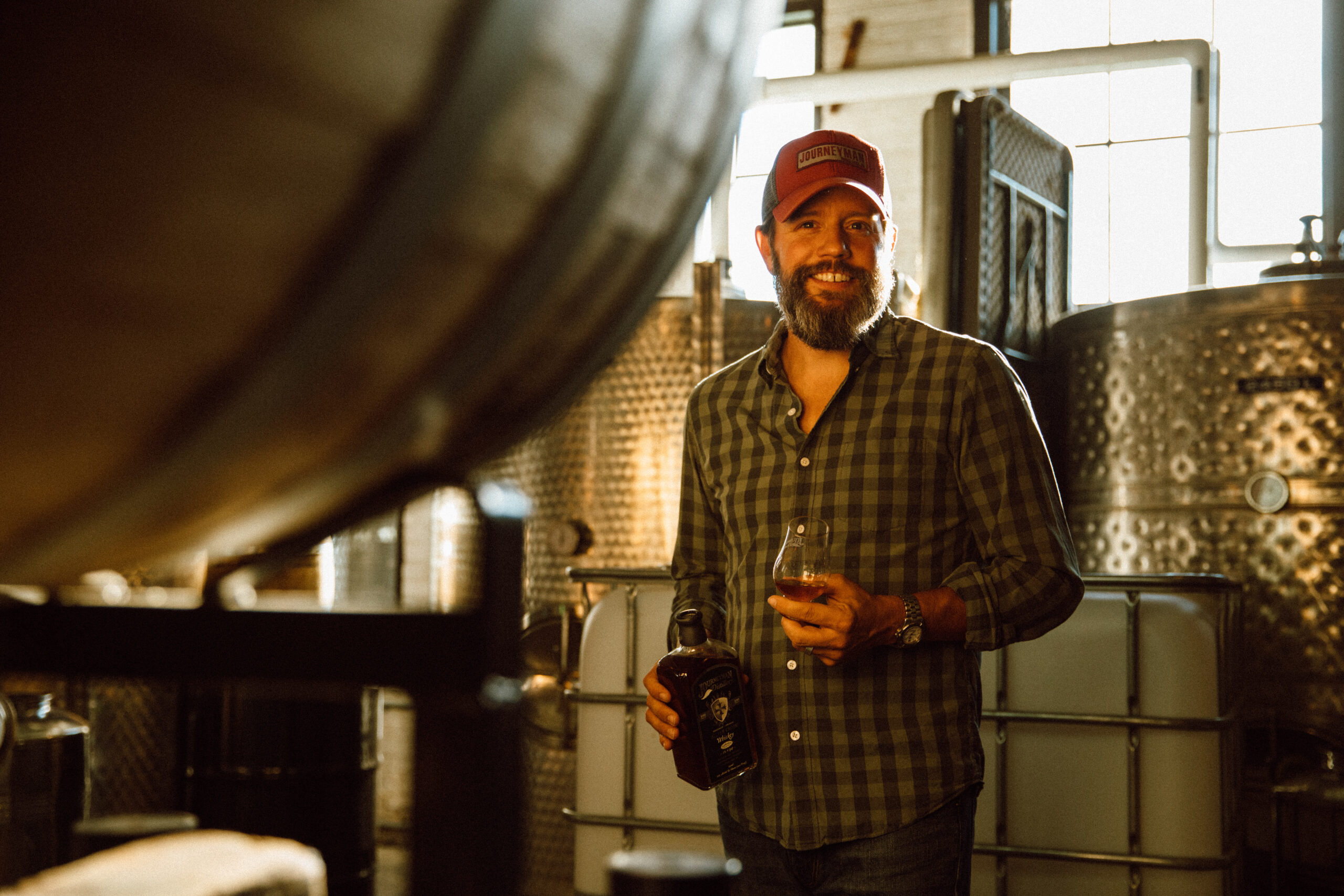 Welter also facilitates various putting contests and competitions among his 150 employees, great events that create camaraderie and buoy the work experience of the talented team at Journeyman.
History is a recurring theme in Journeyman's story – golf, whiskey, Scotland. Even the building that houses the distillery has history dating back to the 1800's. Welter's history is also vital to the story, of course.
"I like to tell people that the whiskey we make and the putting green we built are a little bit of Scotland that I brought back," he concluded.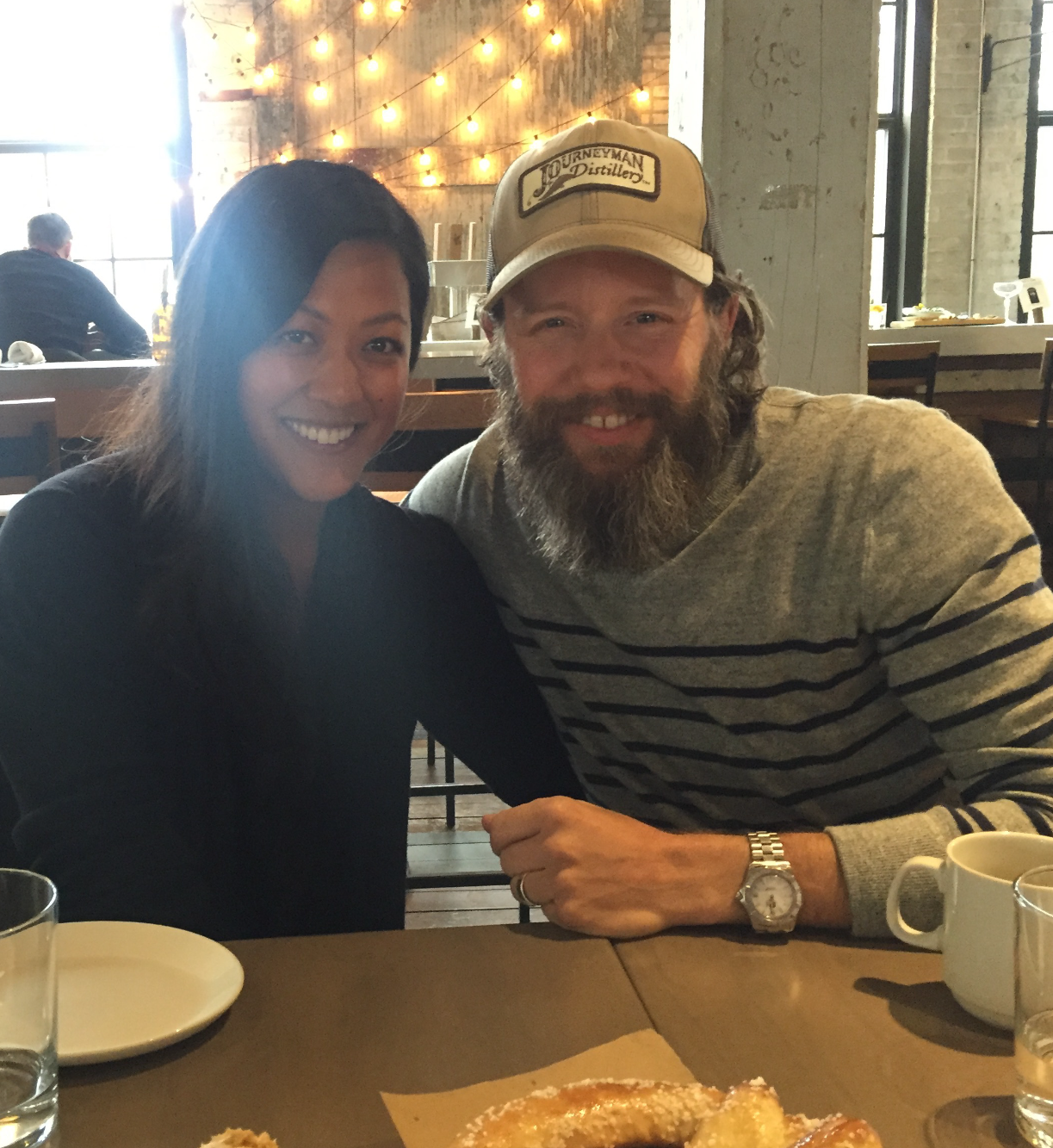 For more information on Journeyman Distillery, log on to www.journeymandistillery.com.
For more information on Craig Haltom Golf Design, log on to www.CraigHaltom.com.