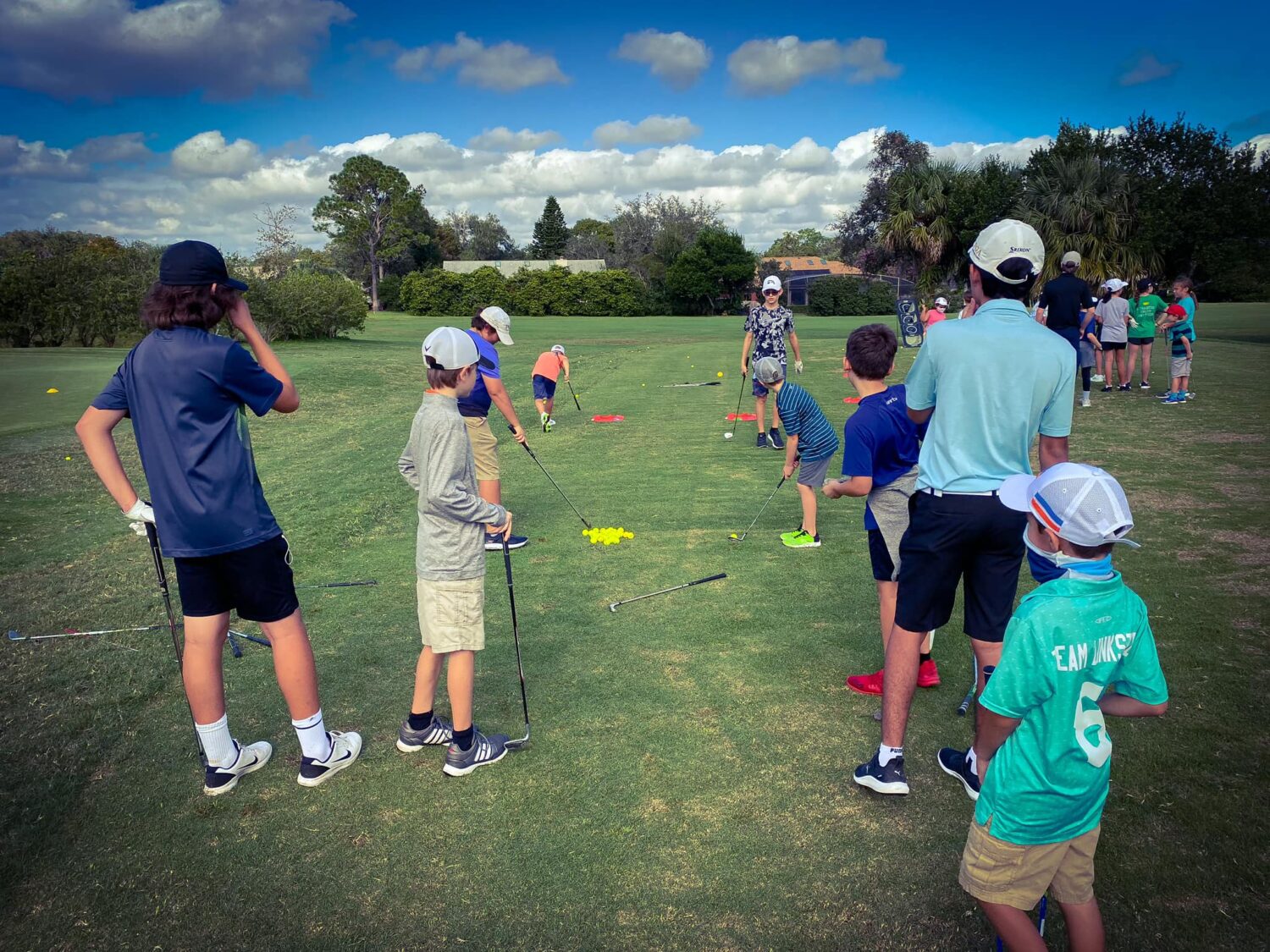 By Brendon Elliott, PGA
When approached by a parent or junior golfer interested in getting into golf, we always ask if they've had any previous experience in the game. Most of the time there is some frame of reference that may come from a family member or friend. Every so often we have new students who come to us with no previous influences, and at that point, we ask several questions of the parents and budding new golfer:
What Do You Know?
It's good to see what the kids know about the game. We ask basic questions about technical aspects, how the game is played, who are some professional golfers they may know, etc. This allows us to start to put together a preliminary profile on the newcomer.

What Other Sports Do You Play?
Many kids have played other sports before getting into golf. Asking them about their experiences with other sports helps us in two ways. First, we can use this feedback to see what they enjoyed or did not enjoy about the other sports. Second, we also want to see where they excelled or had challenges with other sports. These factors also help us put together that new student profile and begin to tailor our approach to acclimating them to golf.
What Are Your Expectations?
Asking the new students what their expectations are is a critical factor in finalizing their profile and building out their personal pathway into the game. Some kids simply want to have fun learning a new sport or want to meet new friends. That social aspect, which historically has not been something that golf has provided to kids, is now a huge draw to the game. This is due in large part to programs like PGA Jr. League and Drive, Chip and Putt. Because we saw this, even in the early days of PGA Jr. League, we have tried to embrace that idea of team and the social aspects that come with it and incorporate it into everything we do at our youth golf academy. Even for the kids who want to take the game more seriously and have aspirations of playing at higher, more competitive levels, the idea of having peers who are their age and share their personal goals, is very important.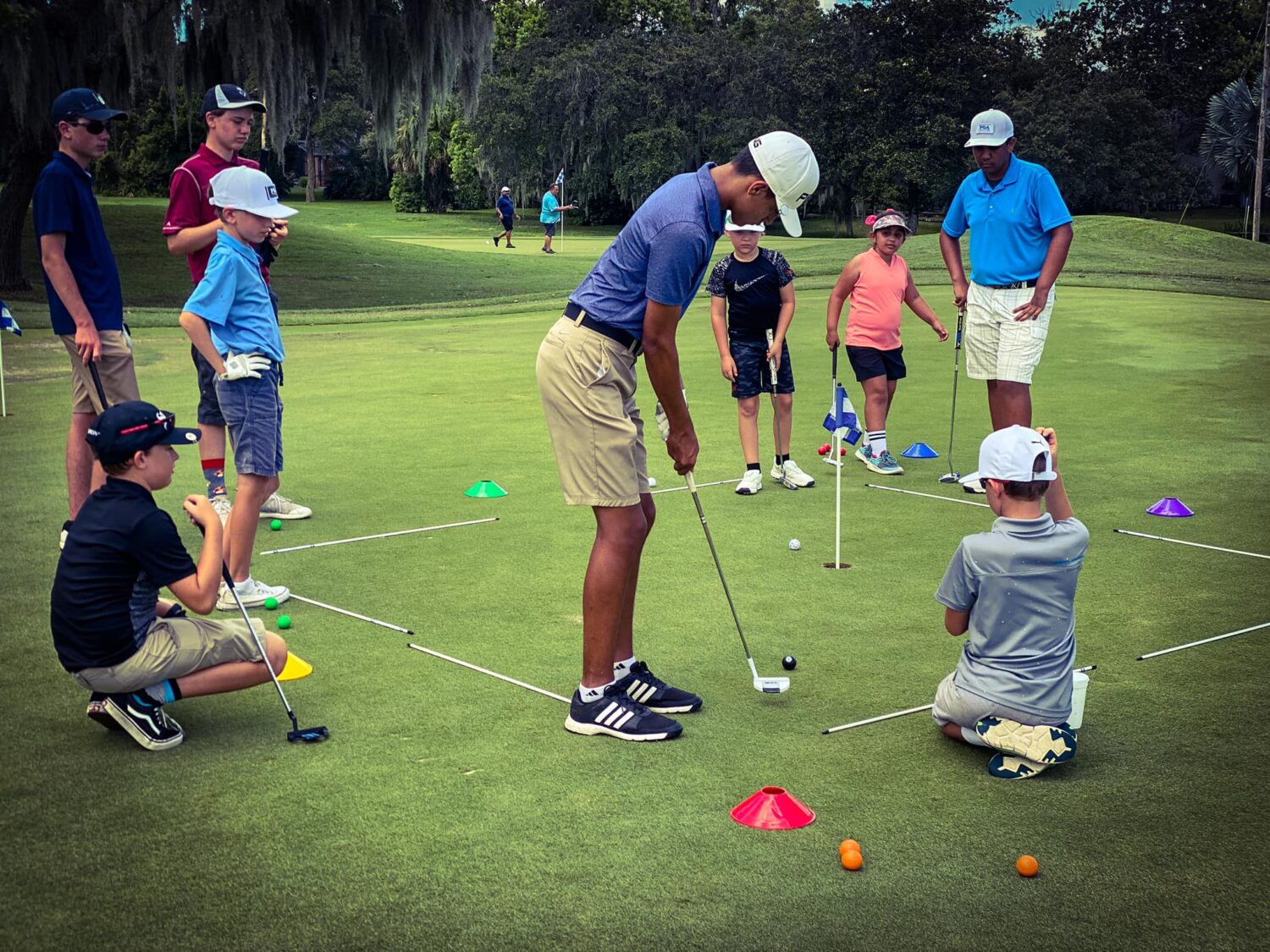 One of the most critical components after you've prepared a plan for your new junior golfer is having those lines of communication open with parents. Many times, the expectations the child has don't match up with those of the parents. Any discrepancies must be nipped in the bud from the start. There is nothing more crucial than having a shared vision and a clear plan for the learning and enjoyment the child will experience in golf. Some of the tools we use in keeping the lines of communication open include the Ikonik Golf app and our newly-embraced use of Operation 36's Developmental Play (League) Program.
Ikonik Golf gives us learning and sharing in one easy-to-use app. The learning modules within the app allow us to share information on almost any aspect of the game in an easy-to-understand way. The app also has a chat function that allows the students to send texts, videos and pictures, and even enables them to Facetime with you. That is one of my favorite functions, and it goes to the idea of keeping the lines of communication open between students, parents and coaches.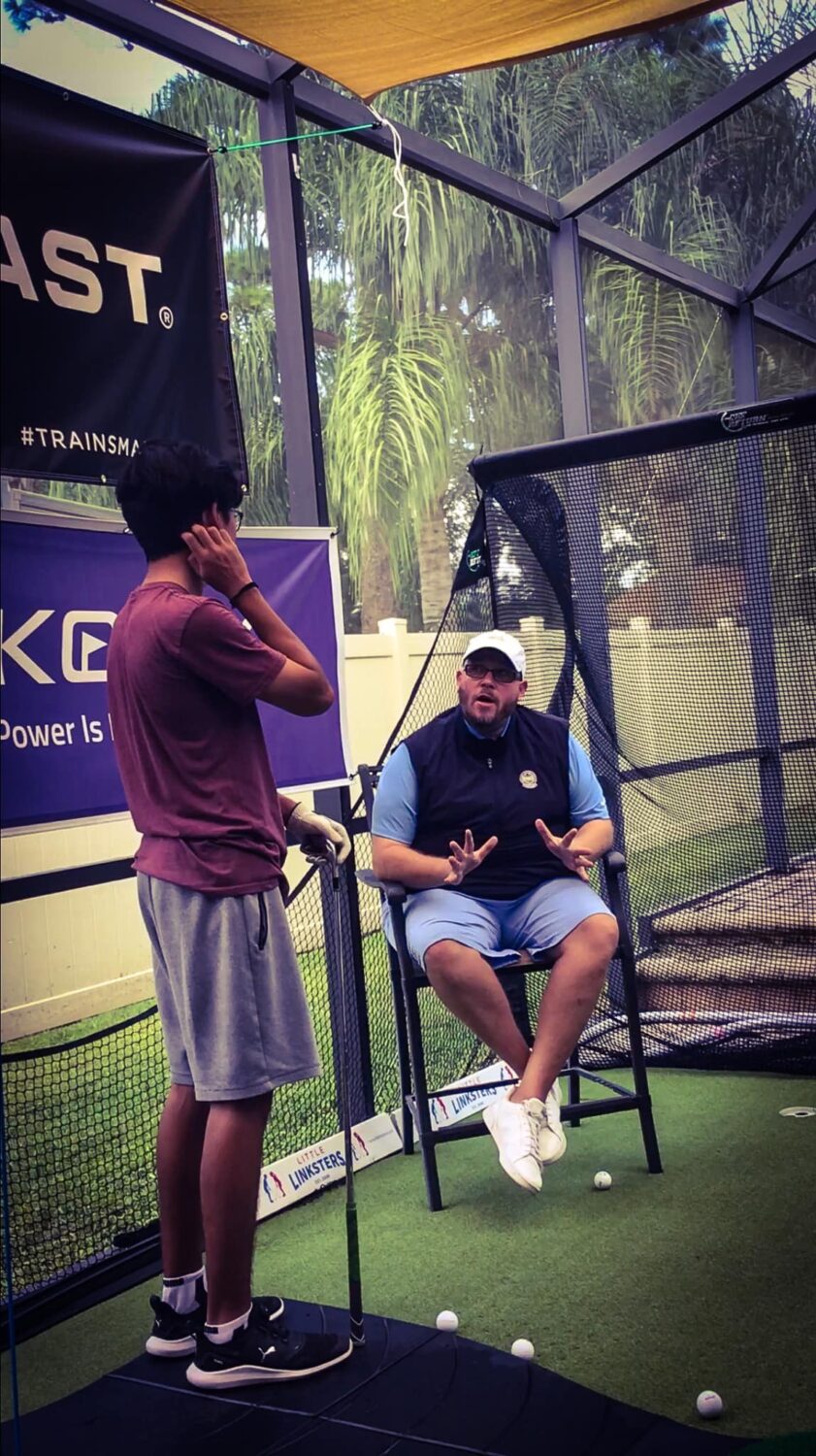 The on-course learning and development model that is Operation 36 is simply pure genius. In talking with Matt Reagan, one of the founders of Operation 36, he explained to me that this platform came out of failures that he and his partner, Ryan Dailey, had with their own academy, losing clients and not retaining them after what had started out as a very promising new coach/student/family relationship. The beauty of Operation 36 is getting kids (or students of any age) on the golf course immediately, a key factor in student retention. 
The importance of having an onboarding process for new golfers cannot be emphasized enough. Learning who they are, what makes them tick and what they envision for their journey in golf is vital. Now, use that information to create a game plan for all of your new students.

PGA Professional, Brendon Elliott, is a multiple award-winning coach and instructor based in Central Florida. Most notably, he was named the 2017 PGA National Youth Player Development Award winner. He specializes in working with junior golfers, as well as promoting best practices for running your golf business. Elliott is the founder of the Little Linksters Association for Junior Golf Development 501c3, as well as the Little Linksters Golf Academies.