By Vinnie Manginelli, PGA
Washington County Golf Course is one of Wisconsin's premier public golf facilities and has been ranked #1 among municipal courses in the state. Craig Czerniejewski is the PGA Head Professional and the 2021 Wisconsin PGA Player Development Award recipient.
As Washington County Golf Course, an 18-hole Arthur Hills design that tips out at over 7,300 yards, celebrates its 25th anniversary this year, they're hosting customer appreciation parties and events to commemorate the special milestone.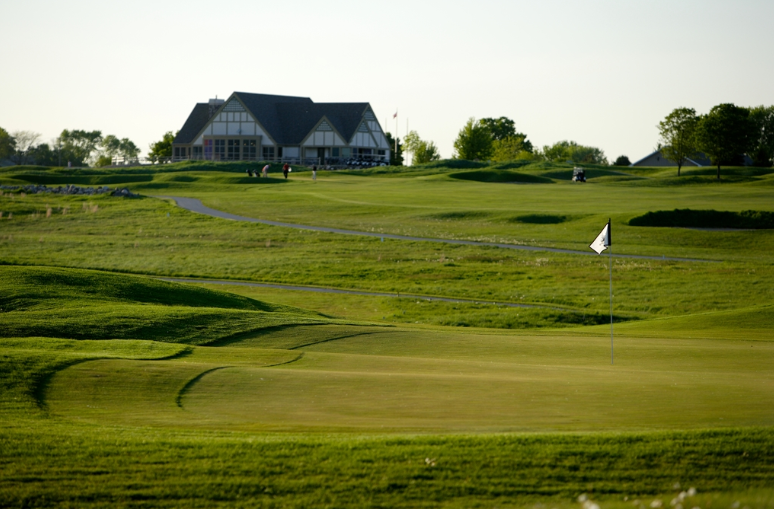 In addition to the pristine conditions of the championship layout, there's also a special three-hole practice course that engages young people, beginners, women, seniors, high school and college players and the most-skilled golfers who frequent this facility. It's the perfect place to learn the game, enjoy the experience with family and friends or break a tie when 18 holes on the big course weren't enough to settle the score.
This layout provides an array of teaching opportunities to the PGA Professional staff, as well as practice options for the local golfers who are fortunate to have such an amenity at their hometown municipal golf course. With the three holes measuring 240-280 yards, 200-250 yards and a superb par 3 between 100-140 yards, golfers can enjoy time in this laid-back atmosphere and challenge themselves to reach the next level. Kids play free when accompanied by an adult!

"We even have a scorecard that golfers use when playing the three-hole track," Czerniejewski stated. "I think we have one of the most unique practice facilities that I've ever seen in a public setting. For a public facility to have had a practice course for 25 years, and an expansive driving range like we do, it's truly a perk of coming to our course. In fact, we hear compliments about our practice facilities every day. Most customers wish they lived closer so they could come more often."
With a three-acre teeing area on the driving range, Czerniejewski never worries about running out of quality hitting spots, even with some very frequent customers taking advantage of the great range membership offered. There are 30 mats that encompass half of the 200-yard-wide hitting area, and they're generally used from opening day until May 1st and then again after Halloween. "If anyone wants to come hit balls on our range on a 40-degree winter day, we can accommodate them on our mats," Czerniejewski added. Otherwise, you're hitting off beautiful green grass, whether warming up for a round or getting some practice in on your very tight schedule.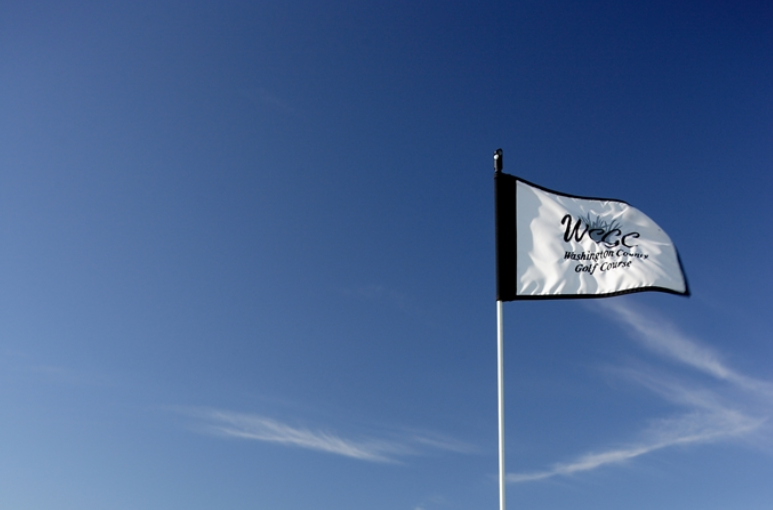 This exceptional practice facility also has a short game area with two greens (two flagsticks per green), four bunkers that surround the greens and a fairway runup that extends sixty yards back, an absolutely stellar aspect of the practice options at Washington County. Golfers come to hone their skills at a practice facility that most private clubs would envy.
On the course, they're averaging more than 30,000 rounds, up from 22,000 rounds when Czerniejewski arrived on the scene nine years ago, and are projecting almost 35,000 rounds of golf in 2022. The golf boom isn't showing any signs of letting up at this Hartford, Wisconsin muni! They even host 30-50 outings per year and several local amateur events, as well.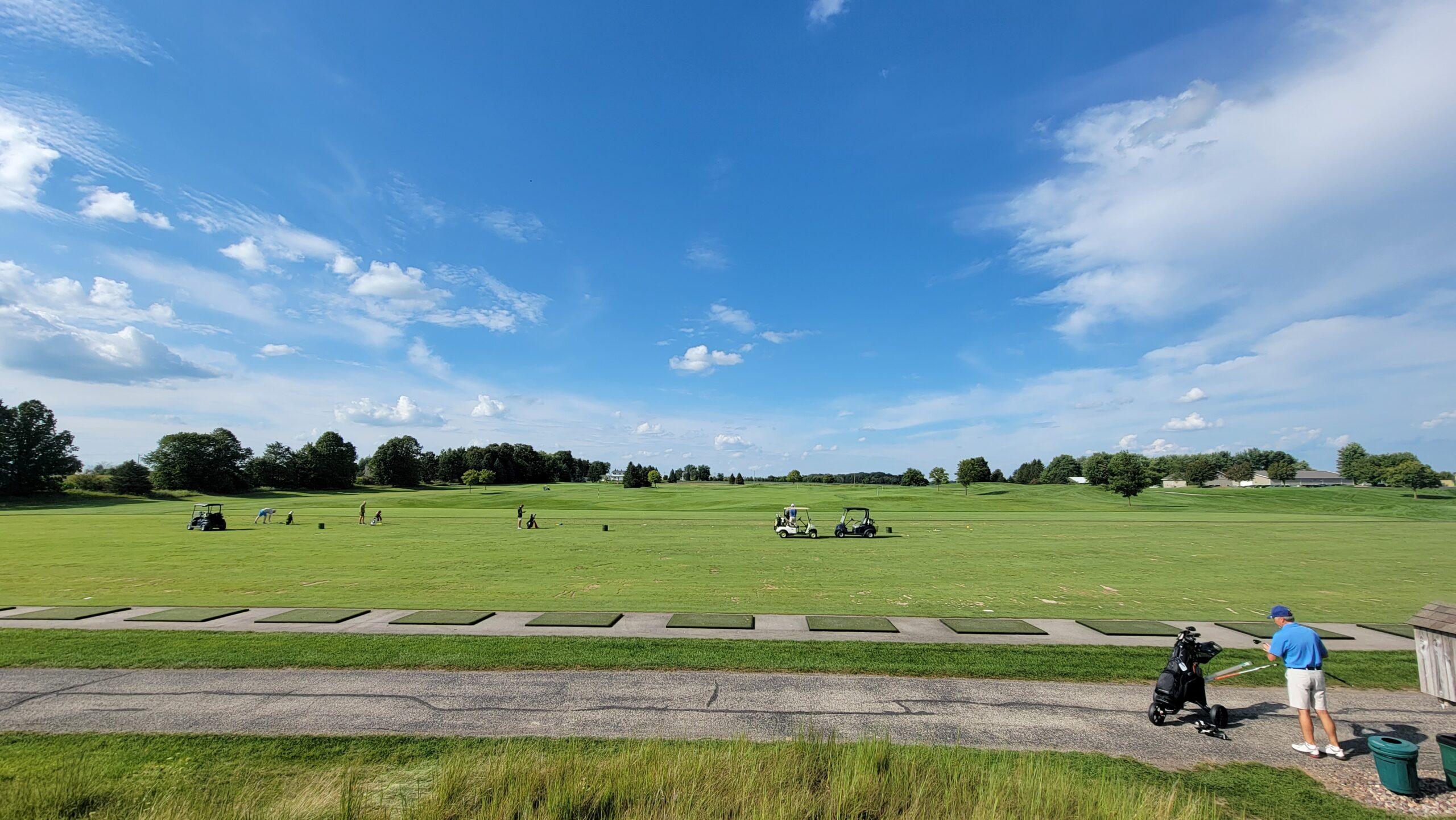 When golfers can't get enough play on the course, they can satisfy their golf bug by enjoying the best indoor golf that technology has to offer on the Foresight GC Quad simulator that was installed in the clubhouse two years ago. In fact, prior to Czerniejewski's tenure beginning in 2013, there was no winter programming. PGA staff might be around to book outings for the new golf season or meet with vendors for the golf shop. But since that time, this award-winning PGA Head Professional has implemented several avenues to engage his customers year-round through leagues, lessons, custom club fittings and social play with family and friends.
Prior to the simulator installation, Czerniejewski would set up a cage in the dining room and he used a TrackMan that he had as a Titleist product specialist at the time. He would eventually submit a proposal to the powers that be to add the Foresight simulator to the course's menu of amenities, and he got it approved. Tied in with F&B, they're now earning some untapped revenues that they didn't have before, and they're looking into getting a second device that will undoubtedly be as successful as the first.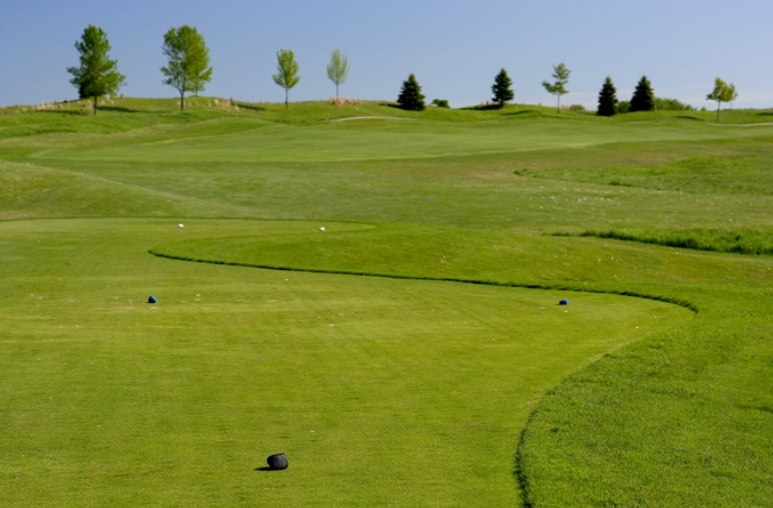 With more people onsite during the winter than ever before, the golf shop is also reaping the benefits of Czerniejewski's expertise. In fact, the only time the shop closes all year is from Christmas Day to the week after New Year's Day. Otherwise, Czerniejewski, who happens to also be the Clubhouse Supervisor/GM, and his team, are there to accommodate all the golfing needs of their clientele. It doesn't matter if the Packers are playing on Monday night or the Brewers are hosting a matinee, golf is available at Washington County Golf Course all year round.
"If I'm here teaching or fitting, the golf shop is open to serve our customers, whether they want some simulator time or are stocking up on golf balls for their annual Florida trip," Czerniejewski affirmed. "In fact, the only thing that might be better than playing PGA National on our simulator while watching Wisconsin Badger football on a Saturday afternoon in December might be escaping the cold and actually playing PGA National in person."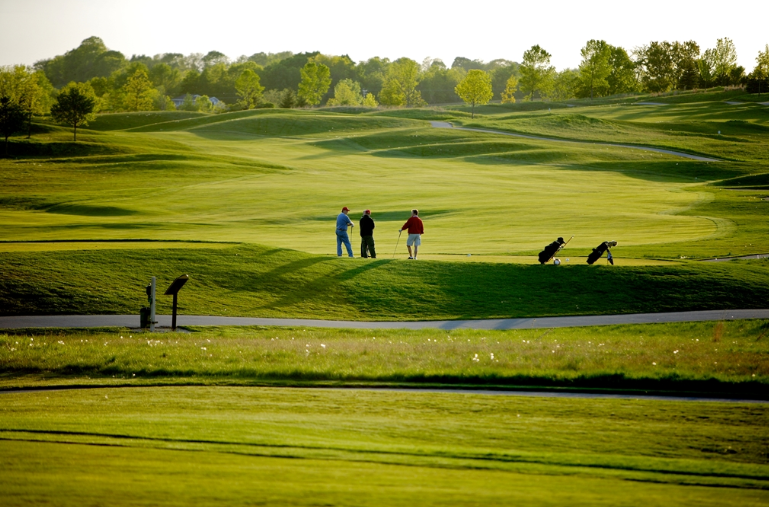 Czerniejewski is also the primary golf instructor at Washington County Golf Course. He has two assistant professionals who do a little teaching, as well. One, Andrew Kosloske, recently earned his Class A PGA status, and the other, Timothy Pridemore is a new PGA Associate pursuing membership in the Association.
For more information on Washington County Golf Course, please log on to their website.