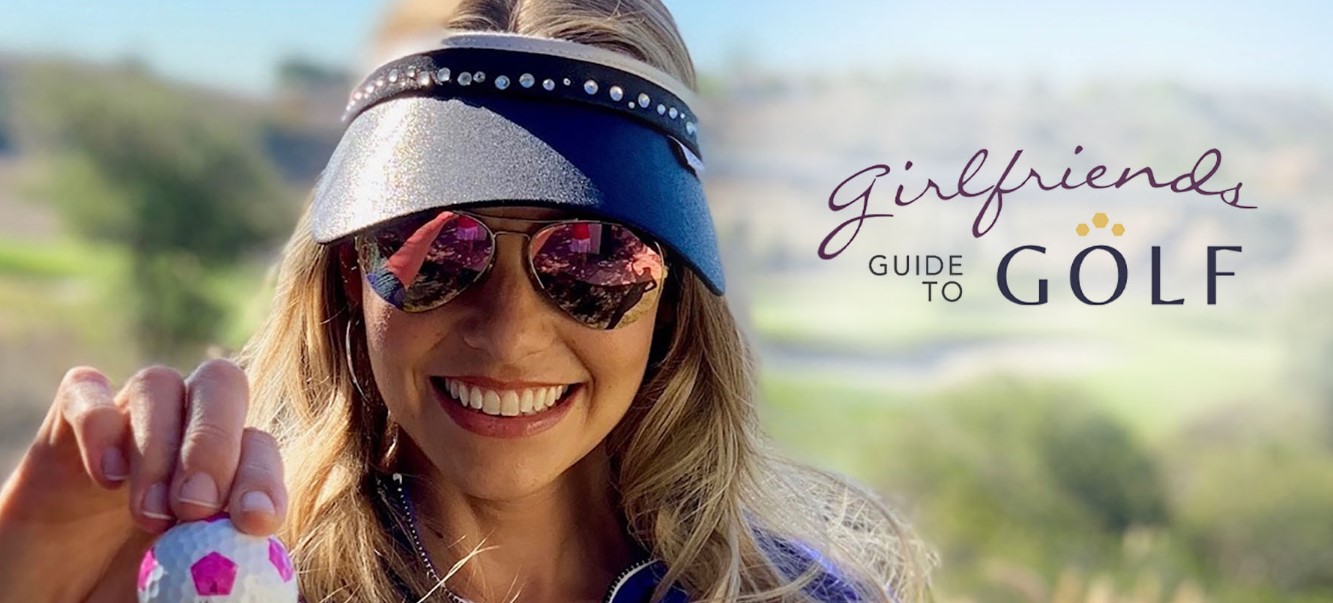 By Vinnie Manginelli, PGA
Have you ever watched a PGA or LPGA event and questioned why the player had to call for a Rules official to ensure he or she was taking proper relief from a specific scenario? Shouldn't they know the rules? They're professional golfers!
When you think about it, however, it's understandable that they might want clarity on how to proceed in certain situations with all that money on the line. But it is true that many top amateur and professional golfers do struggle in applying the Rules of Golf. They're confusing, unclear, and ever-changing, and it's been a problem for a long time. Thankfully for the everyday golfer, there are resources out there to help clarify your understanding of the game's rules and make the game more enjoyable to play.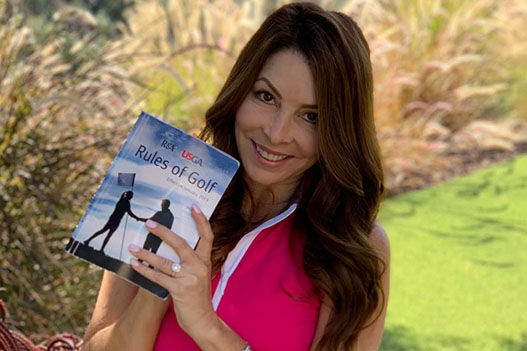 Marcela Smith is one of those resources. Marcela didn't play golf as a kid, a teen or even in her twenties. In fact, she took up the game at the age of 40. "I had a friend who was obsessed with the game, played all the time and told me that I'd love it," she explains. "So, with some kicking and screaming, I gave it a try."
Smith took a few lessons and played some early six-hour rounds. She insisted on playing each hole out. She says she'd later realize the patience that her friend demonstrated during her entrée into the game. Her understanding of the intricacies of the game, particularly the pace of play, would progress the more she played the game.
Today, Smith is not a PGA or LPGA Professional and she doesn't shoot par. She's just an avid golfer who fell in love with the game and experienced the ups and downs, joys and doubts that most beginning golfers endure.
After playing for a few years, she recognized some of the barriers that often deter new players, particularly women, from entering the game – knowledge of rules and etiquette being two of the larger ones. As chance would have it, Smith's passion for golf would center around the rules themselves, thanks to an eye-opening situation she faced while playing in a better ball tournament at Pebble Beach in 2011.


After hitting an approach shot, Smith was left with an unfortunate lie and wanted to apply the Unplayable Ball rule in a bunker (Rule 19.3 in the current Rules of Golf book), rather than hacking away at a fried egg in the greenside sand trap. When she communicated her intentions to her playing partners and their caddies, they told her she was not permitted to take stroke-and-distance relief with a ball in a bunker and that any relief taken would have to be from within the bunker.
Now, she had recently learned the rule and was positive that she was right. But at that moment in her golf career, she didn't fight it. She put her ball in her pocket, and they used her partner's score for the hole.
Her objectives were validated just four holes later when they encountered a tournament rules official, who concurred with her take on the situation. At that moment, she realized that playing ability or experience in the game were not always barometers of knowledge of the rules.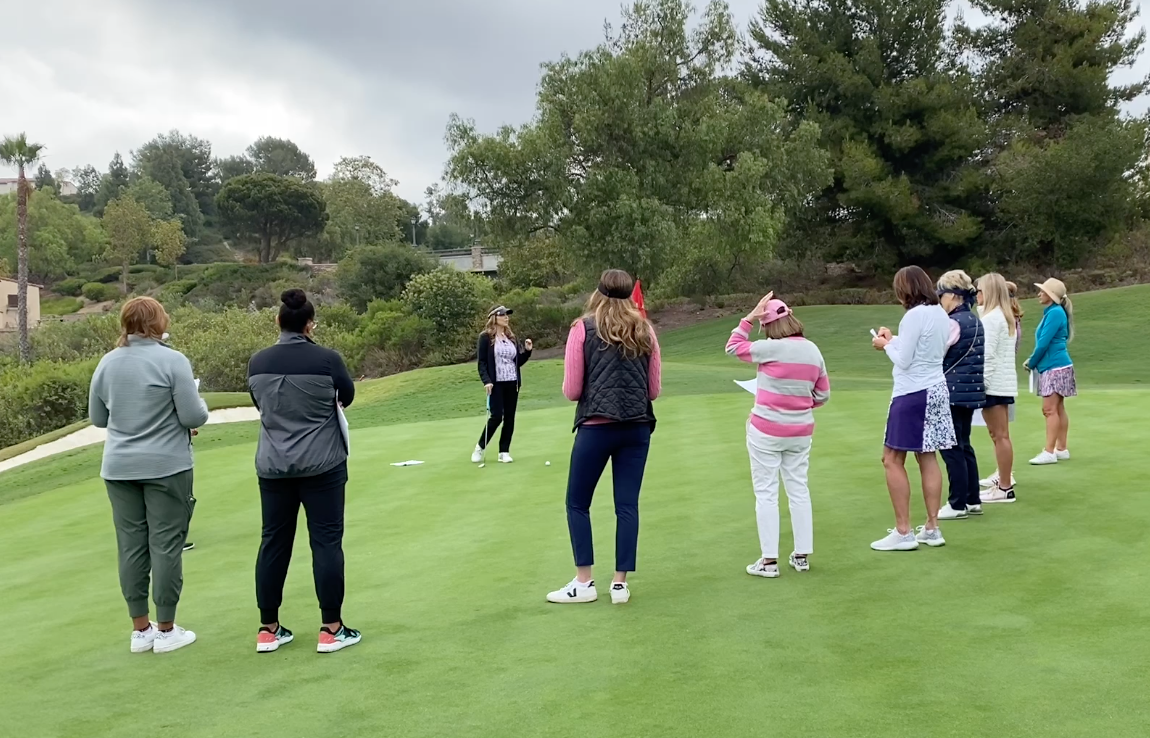 Smith would go on to attend rules seminars and clinics through the USGA and Southern and Northern California Golf Associations. She actually read the Rules of Golf book – a claim few seasoned golfers can make – and earned her USGA Advanced Rules Certification.
To build on this knowledge and help golfers feel more confident in playing the game, she started her own business educating golfers on the rules and etiquette that had always deterred them from truly enjoying their time on the course.
Girlfriends Guide to Golf was created about six years ago to help her pay it forward. Today, she teaches golf rules and etiquette to women golfers at courses all over the country, as well as on several social media platforms.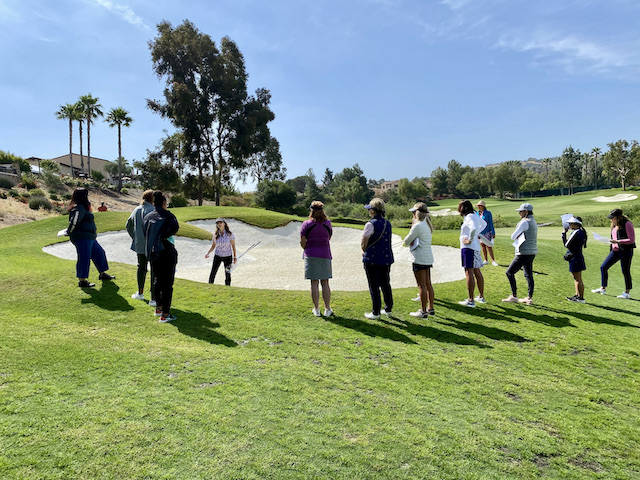 With experience leading teams over two decades in the corporate world, Marcela Smith is a natural teacher. That patience demonstrated by her friend in introducing her to the game all those years ago has carried over into the relationships she maintains with her own students today.
Marcela's clinics are often coordinated with a facility's F&B department to create a complete social experience. In addition, she sometimes works with the club's PGA Professionals to add technical swing lessons to the event. She even has a sports psychologist who she'll have on hand to add yet another unique feature for her attendees.
In addition to growing the game, Smith is providing the clubs with added women's programming for their members, something that is more in demand than ever. She teaches Level 1 and Level 2 clinics, as well as team or league players to help them with their competition strategies. It really is a win-win scenario for the club, as it generates revenue, creates goodwill, helps with pace of play and aids in member retention.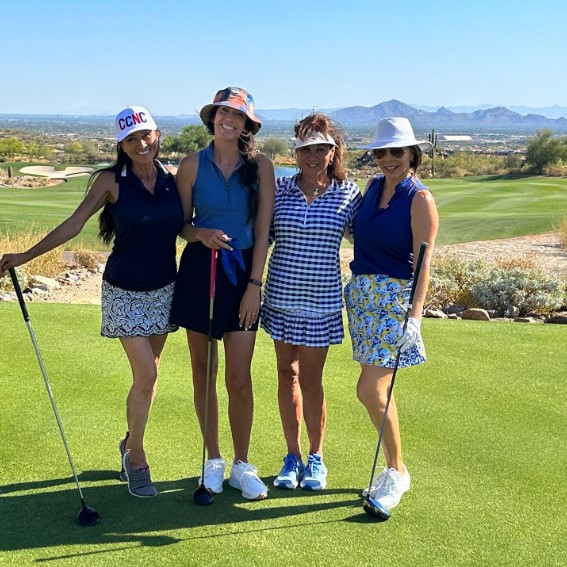 Smith has clinics set up with six clubs in the Naples, Florida area in January and will be present at the PGA Show in Orlando. She says that most of her engagement is at the country club level but offers her Girlfriends Golf Experiences at public courses as well.
She sends a 30-minute introductory video before the day of the big event so participants know what to expect. Once together, she takes them on the course and proceeds from tee to green, covering penalty areas, cart paths and the many other scenarios that players may face. Students get handouts to review after the event to reinforce what they learned.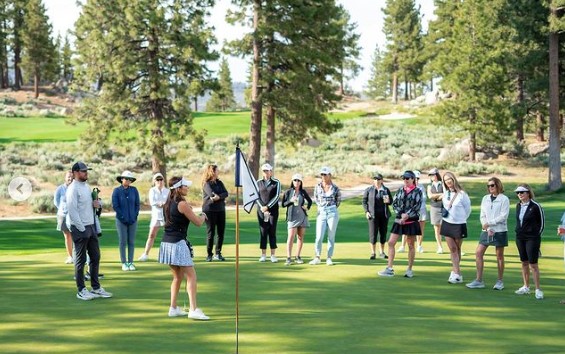 When asked if she's going to start teaching the golf swing, Smith said, "Oh God no! My swing can look okay here and there, but I'm a very average golfer, which I think is appealing to my students. I'm not much different than they are."
Smith didn't know what she didn't know about golf until she took the time to get educated. But she's found her niche in the game in an underserved area and promotes the social aspect of golf by encouraging her women to get involved, whether in a laid-back league or a highly competitive tournament.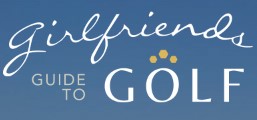 Smith also has a podcast called Golf Rules School, which is great for beginning golfers.
If your club, course or practice range is interested in welcoming Marcela and collaborating on a customized rules and etiquette clinic, log on to her website to reach out. You can also find her on LinkedIn and Instagram, of course. Why not treat your members to an experience that will change the game of golf for them forever?