V1 Pro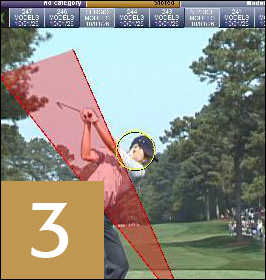 For over 16 years, V1 Pro is the most preferred video analysis of coaches, instructors and training facilities worldwide to Capture, Compare & Improve the performance of their athletes.
The latest version of V1 Pro software is updated with the latest technology and has all the functions &  features you need built right in. Experience easy customization options, improved graphics and features, new online tools, mobile app integration and overall superior performance. Here are some more highlights:
Branded Academies to automatically post videos to their YouTube, Facebook and Twitter pages
"Live Record" lets you record a lesson while comparing live streaming video to a previously recorded video/model
Send single video upload to multiple students/ email addresses
Enhancement to the appearance of the Bin and Tab buttons have been made to improve contrast and readability
Upgrade of student database functionality with Edit and Save/Cancel changes buttons to prevent accidental edits
Improved Zoom/Pan tool allowing you to adjust overlay of videos and easily line-up videos shot from unequal distances or of subjects of differing heights
Create ad-hoc play list by selecting and playing multiple video tabs
Smarter default swing position calculations and the ability to set a custom "default" swing tempo
Listen to audio memos recorded along with submitted swing videos provided by students through the V1 Golf iPhone app
.
.
.
.
.