SNAG Golf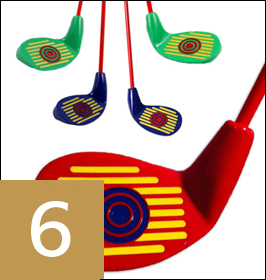 The SNAG Golf ('Starting New At Golf') Coaching System is the best first touch program to effectively teach the game of golf to people of all ages and ability levels. SNAG® Golf offers the versatility to teach or play in almost any environment you choose.
Over the past 12 years, SNAG® Golf has built a premier first-touch learning system recognized by industry leaders around the world as the superior method to teach golf fundamentals in a fun and easy way. SNAG® Golfprovides cutting edge learning techniques never before seen in the world of golf. SNAG Golf is all about having FUN while learning the basics.
SNAG Golf incorporates developmentally appropriate equipment that will allow golf to be learned and played in non-traditional venues, such as on a soccer field, in a gym, or on the beach. The program builds on strong fundamentals of the different strokes and swings and develops playing ability quickly and effectively. SNAG Golf can be taught and played almost anywhere with immediate, positive results. This immediate success keeps new learners wanting to be further involved with golf.