Gary Wiren Foot Wedge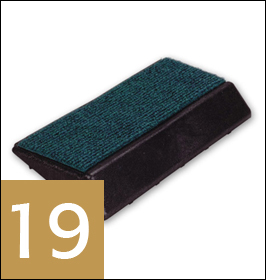 The Foot Wedge is a high-impact plastic wedge designed for use on driving range mats and grass. This product was developed to teach proper balance, the most over-looked area of the golf swing. Especially helpful in reducing swaying and maintaining a steady swing center by keeping your weight on the insides of your feet.
You will find learning these mechanics critical to good bunker play. Foot Wedge is also helpful in chipping and pitching to keep weight on leading foot. A great warm up device to remind you not to sway or move the upper body too much on the backswing.