GAME GOLF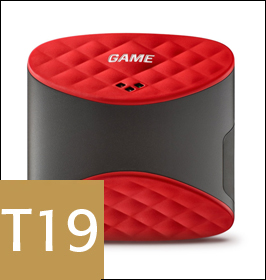 PLAY

GAME GOLF records every shot as you play and NEW GAME GOLF LIVE provides REAL-TIME shot tracking, as you play, for more fun on the course. Tracking happens in the background so you can stay in your game.

SEE

Progress begins here. From tee to green, GAME GOLF collects every stat to give you a comprehensive overview of your golf game. NEW Strokes Gained Analysis and SMART Tips provide instant access to your strengths and weaknesses.

COMPARE

Benchmarking is easy. See how you stack up against other players in your handicap bracket or the pros on the GAME GOLF platform. DIAL IN your game and see how fast you improve.

CHALLENGE

Pick the time and place, and up the stakes in any game. Private or public, you can create your own challenges or join an existing one.

IMPROVE

Harness your strengths and be motivated by your weaknesses. Set your goals and gain the insights you need to reach them with Benchmarking, SMART Tips and more.