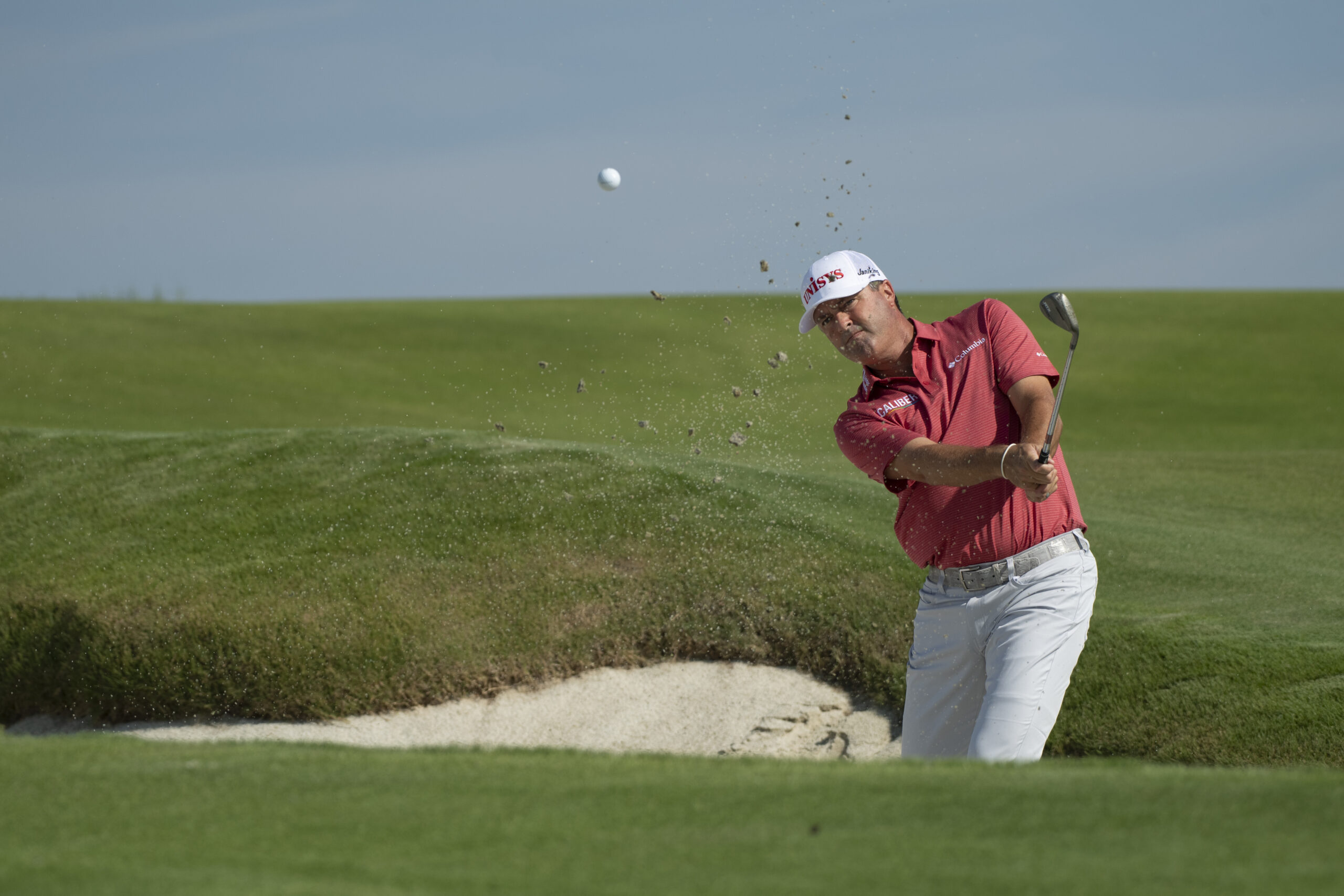 By Garrett Johnston
Four-time PGA TOUR winner, Ryan Palmer, has some helpful advice on how the weekend golfer can get the most out of the limited range and practice time we have, especially before a round of golf. The 45-year-old talks about some little adjustments he makes with his putting and how much that can make a difference. The Texas native has also spent some unique time with world number one Jon Rahm as his partner at past Zurich Classics. Palmer shares what he loves about Rahm's game, as well.

Golf Range Magazine: How can weekend golfers improve their range time?
Ryan Palmer: It's hard to say what weekend golfers are doing wrong because there's probably a lot of it. Usually, when I see golfers I'm playing with in pro-ams or other rounds, they're so nervous. When I get out there with a group, I try to relax them within the first few shots and try to pick at them. Not make fun of them, but just tease them a little bit so they relax their nerves and realize it's just a game. They need to know it's going to be a fun day and they don't have to stress or worry about it.
Most of the golfers I see don't know how to control their distance. Usually when someone has a 7-iron, I could probably put a 5-iron in their hand and they'd hit it better because they don't really know how far certain shots go.
Also, a lot of golfers just don't work on their short game. They hit ranges and they go play. You can see it in a lot of their chipping and putting habits.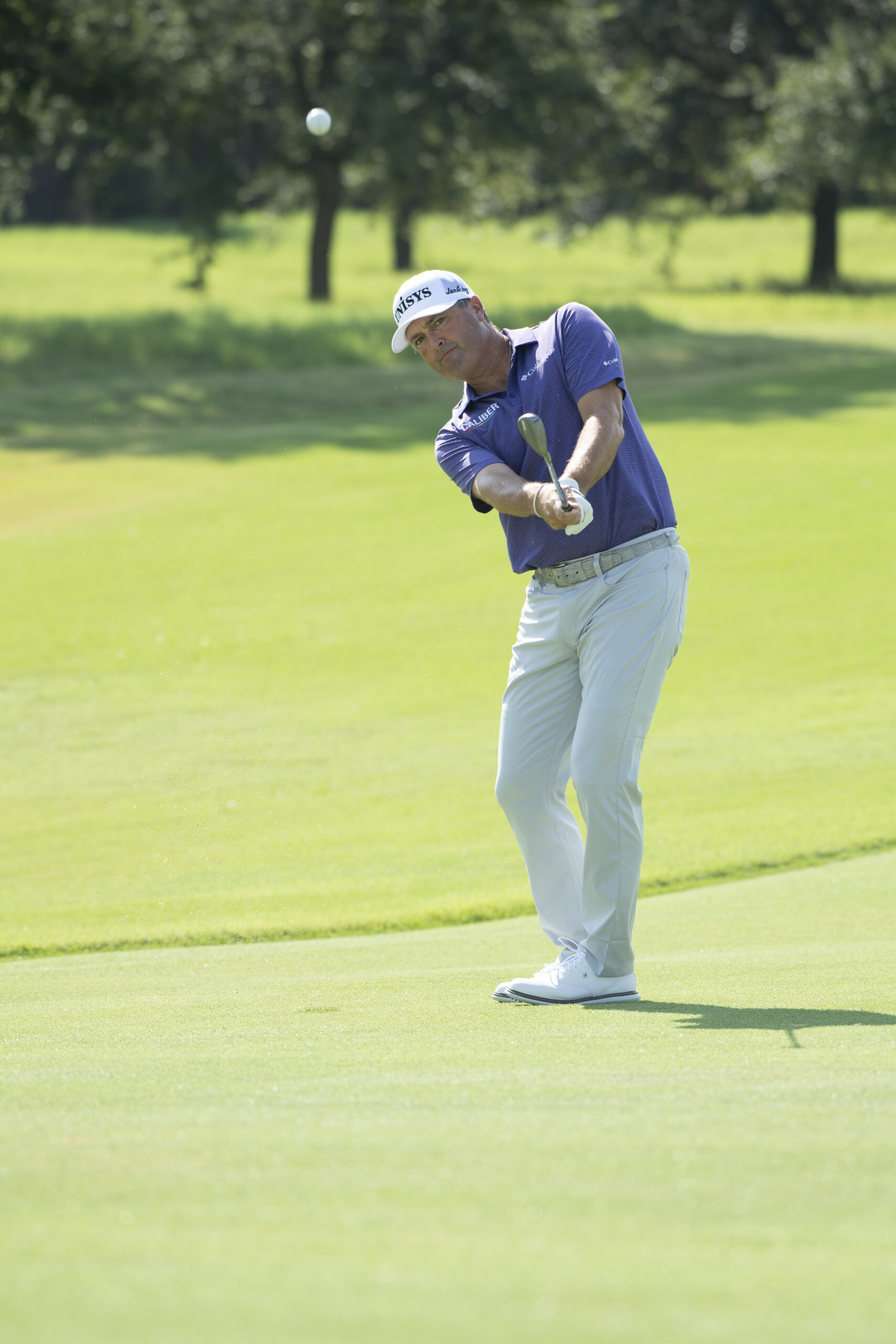 Golf Range Magazine: What is the best way to spend 20 minutes before a round?
Ryan Palmer: Just loosen up. Get everything warmed up. It could just be stretching on the range, but if there's a weight room, do five to ten minutes of light stretches in there.
All you need is about ten balls to warm up I think. Don't expect to hit it perfectly early on, and just ease into the round. There are times when I've done the same thing. I've had to spend the first couple of holes playing when I haven't had the chance to do the proper warm-ups. Getting your body loose is the biggest key.

Golf Range Magazine: What's your pre-round range and practice area warm up routine?
Ryan Palmer: When I have an early tournament round, I will be up at 5:00 or 5:30 that morning. I'll be in the gym for about thirty minutes, at least. Then I'll see my regular physical therapist about an hour and a half before I tee off. I'll then have a quick bite and then I'm on the putting green an hour before to go through some putting drills for about ten minutes or so. Then I hit the range about forty-five minutes before my tee time. I spend about ten more minutes hitting some putts and then I'm ready to go. It's a process. For every tee time during the day there might be a different process, but I try to give myself four hours to get my mind going. There's definitely a half hour workout before every round for sure.

Golf Range Magazine: How do you go through your bag?
Ryan Palmer: I start with a lob wedge and hit everything from little pitches to full shots. Then I go to my gap wedge, my pitching wedge, my 8-iron, my 6-iron and some 4-irons. I'll hit some 5-wood tee shots and then some off the ground. I do the same with my 3-wood and finish with my driver. The total number of balls I hit depends upon how I'm hitting. I try to stick to five or six balls for each club. As long as I'm hitting it well, there's no reason to keep grinding.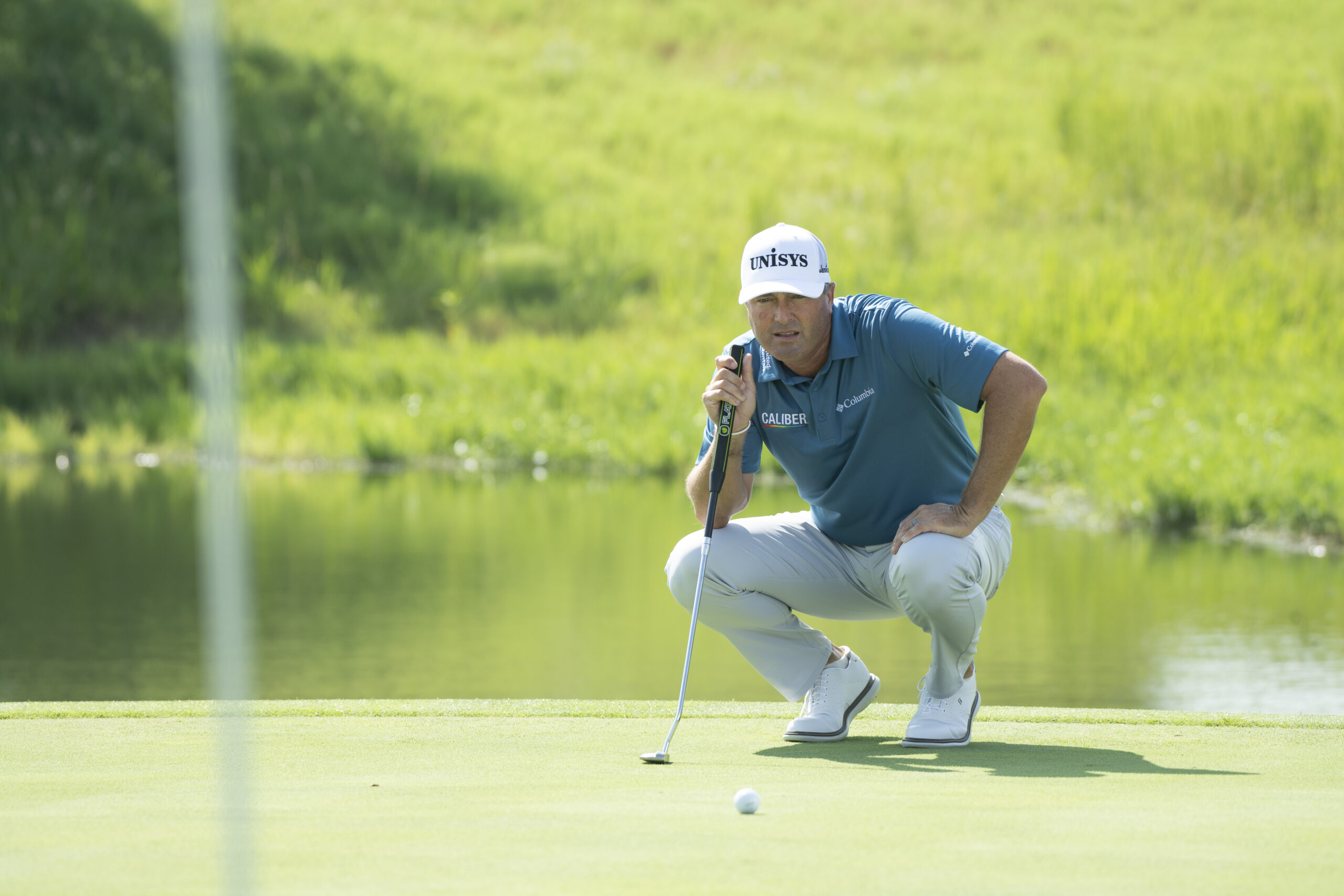 Golf Range Magazine: Do you have any go-to training aids?
Ryan Palmer: I don't really use aids, just some alignment sticks. I use the launch monitor to see how the ball is flying for my distances, but I'm not a training aid guy. I try to keep it as simple as possible.

Golf Range Magazine: What do you do for putting pre-round?
Ryan Palmer: We've got a mirror we use to practice my stroke. We've got tees in certain areas where I can work on having a straight back and forward path with my putter. I was struggling lining up my putter recently and my coaches found that I was lining up to the right a lot. So we went to a line in the pro-am and just started trusting that – it just took off. Now, I'm seeing lines better and making more putts. I'm thankful for my caddie James, who brought up the idea – it's been working great so far.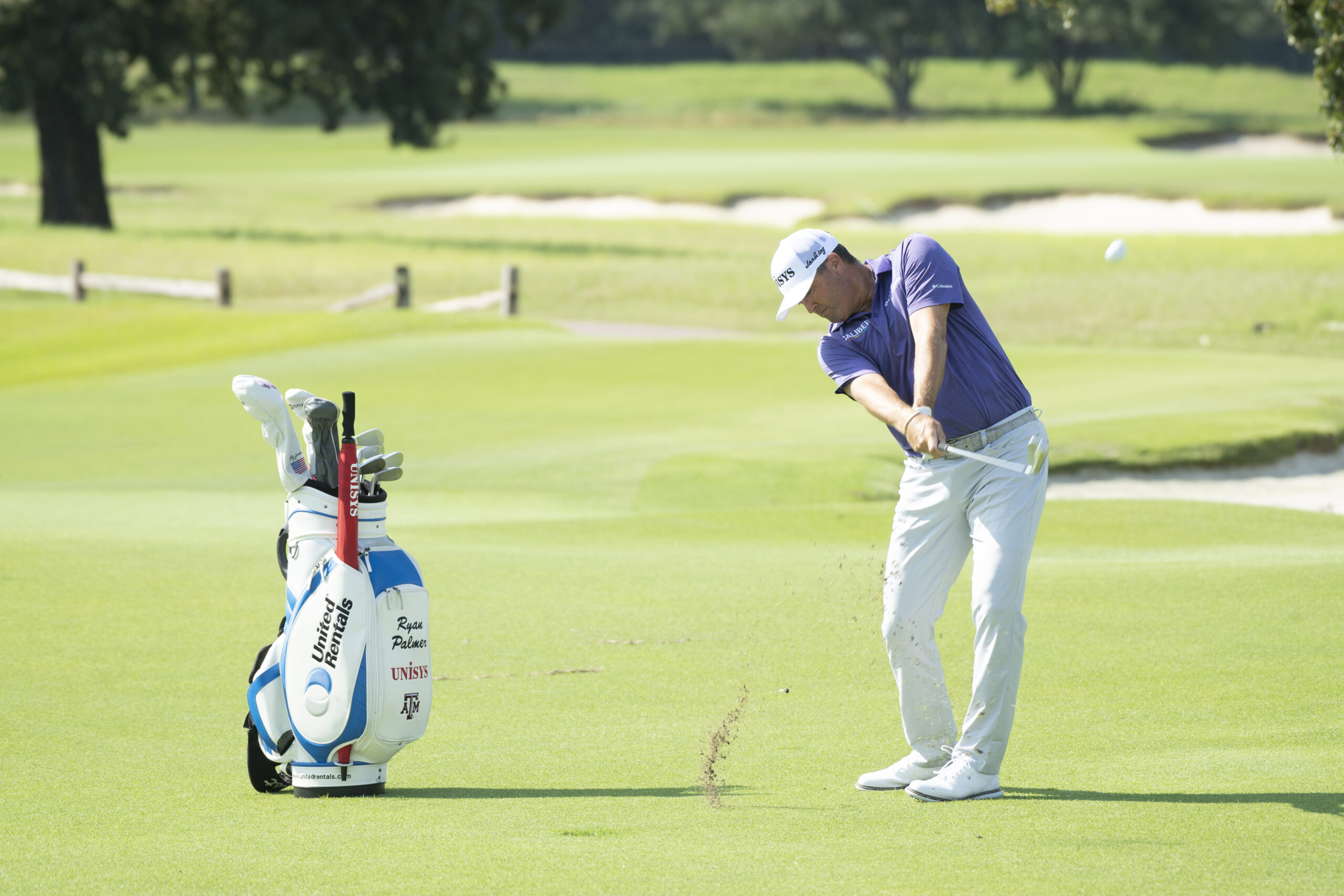 Golf Range Magazine: How much do you like pairing with Jon Rahm at the Zurich Classic?
Ryan Palmer: It's fun. It's so good to see how much he's into it. You see his emotions and how he carries himself. He gets so frustrated; but that's just his desire. He's such a great player and I love playing with him. With all that power, I actually think he's one of the best wedge players in the world. We strike the ball about the same and have similar games from tee to green, but around the greens he's one of the best. I love seeing his intensity and I learned a lot from playing with him. I always like my chances when paired with him at the Zurich.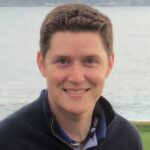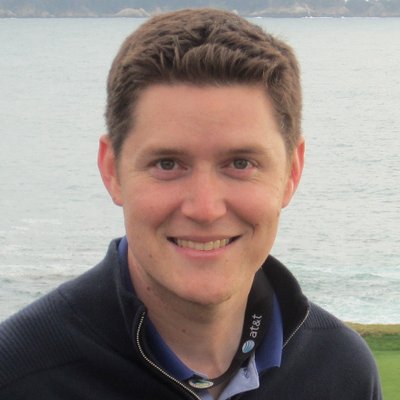 Garrett Johnston has covered 35 major championships in the field and currently hosts the Beyond the Clubhouse podcast.
You can follow him on Twitter @JohnstonGarrett.