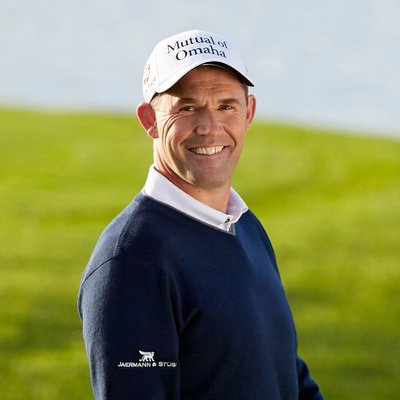 By Garrett Johnston
Leave it to current European Ryder Cup Captain, Padraig Harrington, to teach us amateurs some helpful practice and range tips. The chatty three-time major champion was all over social media when the pandemic hit and lockdowns were implemented in March of 2020. He provided instructional videos from his backyard in Ireland, with topics that included how to hit the proper flop shot, how to hit good chips and putts under pressure and several other game improvement themes. I talked with the six-time PGA Tour winner about practice and what we can learn from him.

Golf Range Magazine: Paddy, you spent many hours recording instructional videos for social media during the pandemic when the world was on quarantine. What made you want to help the amateur golfer so much?
Harrington: I really enjoy coaching amateur golfers. I like playing with them in pro-ams so I can see what the amateurs are like and try to give them a few tips. With the lockdown here in Ireland it gave me time to do stuff like that. Creating the Twitter and Instagram videos was something I've always wanted to do – it's like writing a book – and during COVID-19, I had the time to do it.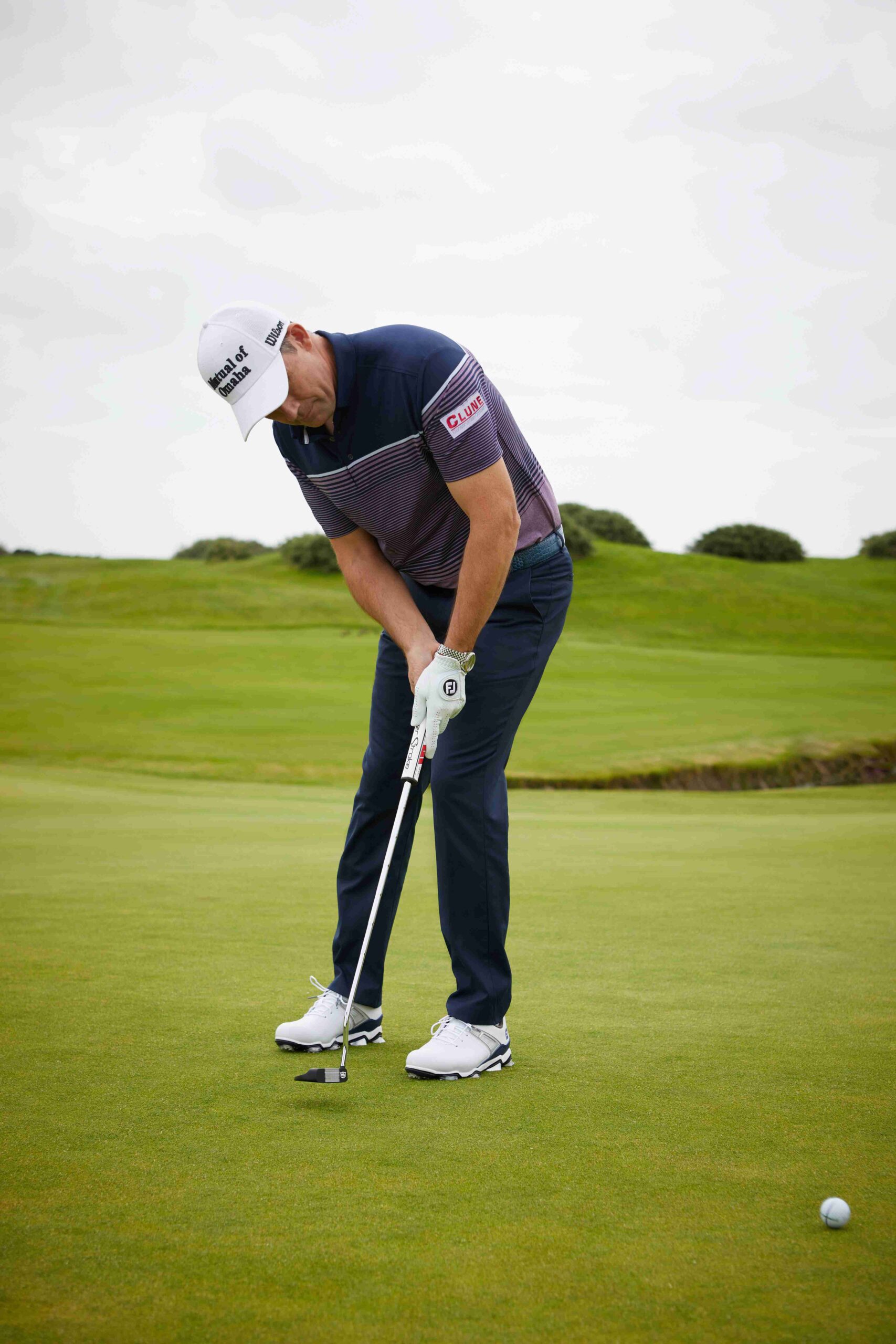 Golf Range Magazine: What are some of the best ways for amateur golfers to get more out of their practice time?
Harrington: The best way to do it is to make practice as competitive as possible. The buzzwords are performance, practice and marginal gains. The Pressure Principal by Dr. Dave Alred and Performance Mindset by Kevin Sverduk are two great books that will give golfers a better idea. You need to always try to measure and beat your previous performances.
For instance, a simple task on the range could be to hit five balls onto a target green before moving on to the next club. So, you can't just pull out the driver. You have to start by hitting five lob wedges onto the green from 60 yards away. Then hit five on the green that's 100 yards away – then five from 150 yards out. Challenge yourself to say "I can't move on until I've done this."

Golf Range Magazine: What are some drills or gadgets that you would encourage amateurs to use to improve their swing?
Harrington: Drills and gadgets change, but I preach for alignment – alignment – alignment. So, work with alignment sticks to ensure proper aim. This is something that pros work on all the time.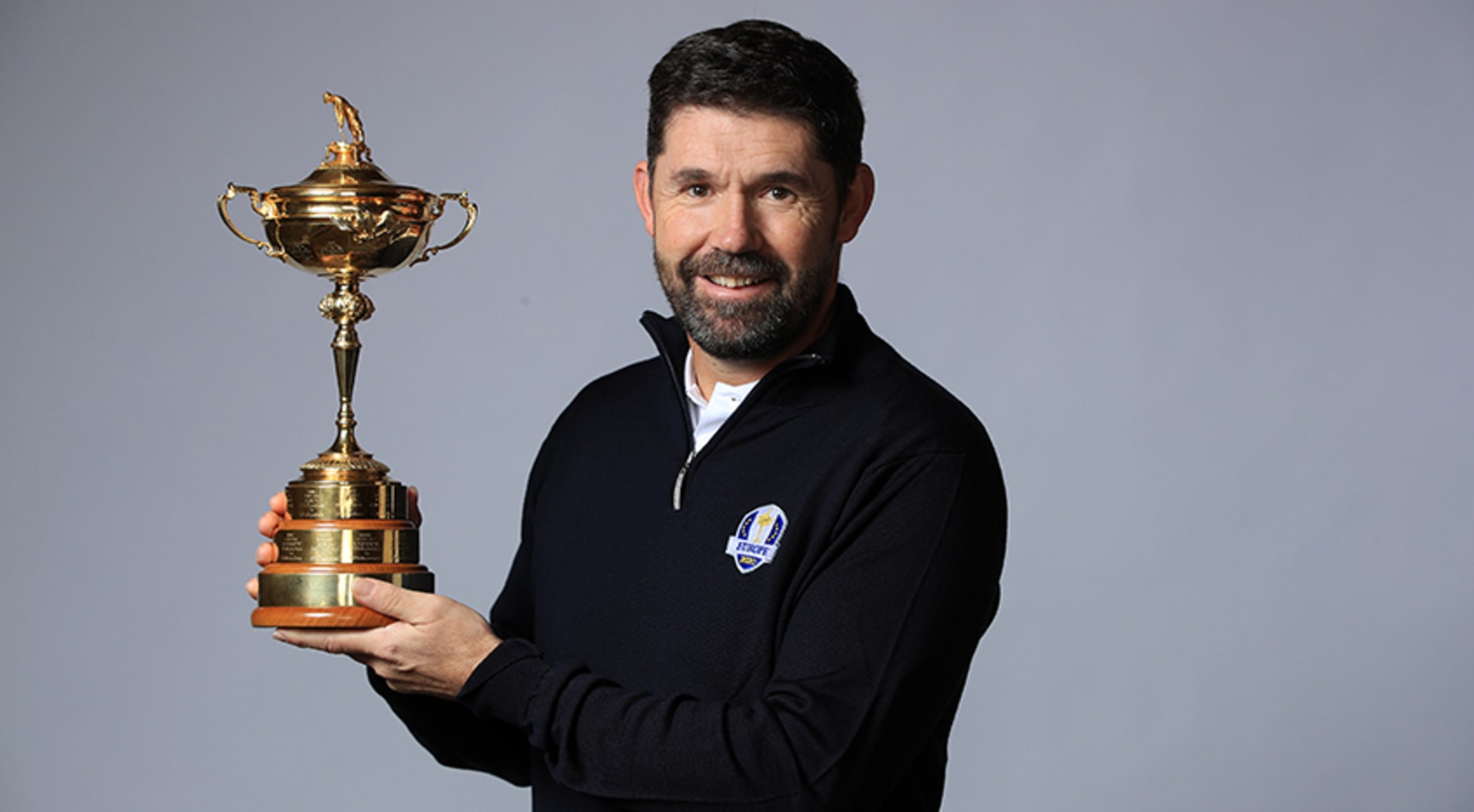 Golf Range Magazine: That's good advice. When amateurs arrive at a course, what should they focus on to prepare for their round of golf? What are Paddy's tips for a good warmup for amateurs?
Harrington: It depends on whether they know the course or not. It depends on their age, their flexibility and their level of skill. I would suggest if they're reasonably serious about their game, they should know their own warmup. Whether that's a couple of swings in the parking lot, specific stretches or certain dynamic moves, they should know that at this stage.
Get a feel for the quality of sand in the bunkers if there is a practice bunker to use. If it's a dry sand, the ball comes out quickly – if it's heavy deep sand, then you've got to dig it out. That's a good thing to get a feel for.
I would also suggest you do this, something that you don't see people do too often, but hit a few putts from five yards off the green. Why? Because we often putt from off the green on the golf course and what the ball does really depends on the type of grass that you're putting through. If you get comfortable with it, that'll make it easier to get up and down from around the edge of the greens.

Golf Range Magazine: What's the focus of your pre-round warmup and what does it look like?
Harrington: The focus of my pre-round warmup is two things: To be physically warmed up – meaning to feel like I can swing well with no stiffness. Secondly, it's a mental warmup.
There's no technical stuff at all in my pre-round warmup; it's all about trying to hit shots like you would on the golf course. I start with the short clubs because I'm a little stiff and I move up until I feel good. Eventually, I get up to my driver. From there I come back down to my wedges.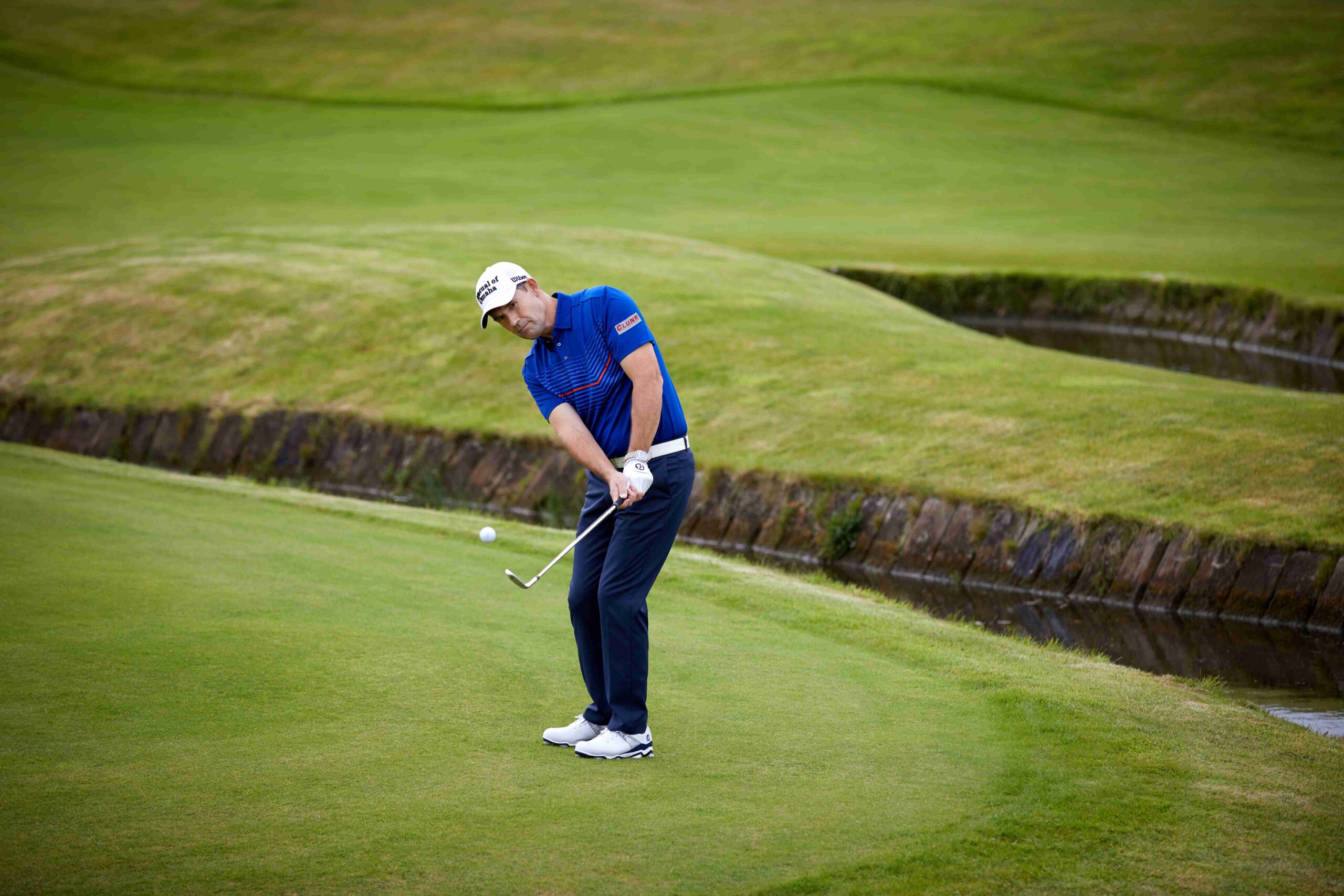 Golf Range Magazine: How has your pre-round warmup changed over your pro career?
Harrington: My pre-round warmup has changed somewhat over the years. In hindsight, I would reduce it substantially. After all, Shane Lowry and Paul McGinley, Irish lads I grew up with, spend about 30-50 minutes. Mine has always been one hour or more. I think a shorter warmup is ideal because you're less likely to get into your technique. It is a physical and mental warmup, so short and to the point should be the goal. Now, I spend nearly an hour's worth of work before I even get to the range in terms of stretching, dynamic warmup and physio. Obviously, I do this because I'm a little bit older and my body needs it physically. But as a young lad you just walk out onto the range. Now, I would just say make it short so that you don't overthink it.

Golf Range Magazine: What are the most important things amateurs can learn from your warmup and from how you practice?
Harrington: I don't know that I'm the perfect role model. It's pretty standard, but if I was teaching, I would teach amateurs to be short with it and to be ready to go when they get there. So do their stretches and their dynamic moves in the locker room, come out to the range, be ready to go and make it reasonably quick and casual. So, 15-30 minutes is sufficient to make it a mental warmup and a little bit of physical, but not technical.
Garrett Johnston has covered golf for10 years, on-site at 30 major championships. You can follow him on Twitter @JohnstonGarrett.