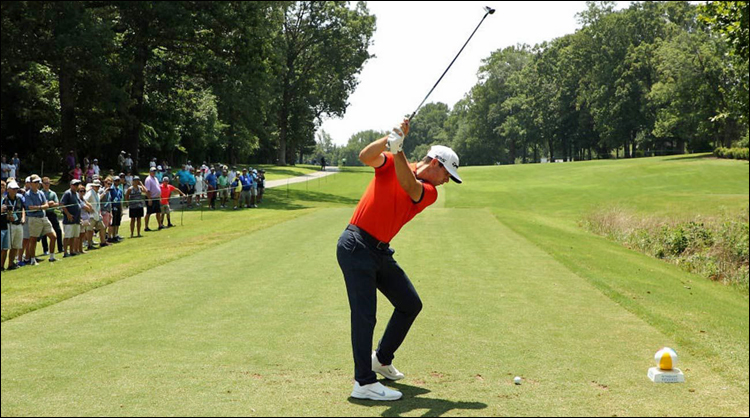 Garrett Johnston
At just 21 years old, Matthew Wolff has already made a big mark on the game of golf. He sank the winning putt to clinch the NCAA Division 1 team title for Oklahoma State in 2018, won the NCAA individual title in 2019, and earned his first PGA Tour win later that summer at the 3M Open, a mere 18 days after turning pro.
The young star was ready to make his Masters debut this month, one way of celebrating his 21st birthday that many young athletes don't get to experience. The tournament's postponement due to the current COVID-19 pandemic has delayed that celebration, however. Thinking back to Tiger's unexpected victory last year, he says he "always gets chills" watching Tiger's Masters highlights. But the California native also adds he wants to make a few highlights of his own once the Masters actually does get played. We spoke with him about how he likes to practice before tournament rounds and his advice for weekend golfers.

Golf Range Magazine (GRM): How long is your pre-round range routine and what do you like to focus on? 
Matthew Wolff (MW): It's funny because I came out in the morning on Thursday (of Bay Hill this year) [having had] just switched drivers. Everyone was asking me 'why are you warming up way before your afternoon tee time?' But sometimes you have to learn your new gear. I typically don't like to take too much time warming up. I may take an hour at most and usually it's just getting the confidence on the greens – the speed, the short putts, watching some putts go in – hit a couple of chips, and realistically, I feel like all the real work you do is before the tournament. So, when you're on the range for your warm-up, it's not like you're going to figure out a lot of stuff. For me, it's more to get loose than anything else. I probably hit balls for about twenty-five minutes. My focus is to get loose, see how the ball is flying that day, and then [once] I'm feeling good with my body, head to the tee. If I need to change anything with my swing, do something differently, then I will; but for the most part I don't really like to tweak anything right before the round. 
GRM: Has there been much trial and error in arriving at that pre-round philosophy?
MW: Not really. I've always been one to not warm up for too long. I don't want to hit too many balls to get warm. I feel like you're already out there for so long, four to five hours, that if you're grinding for an hour before the round just pounding balls, by the time you get to 17 or 18, you're probably exhausted. So, you're either waking up really early for a morning tee time or you're going through the heat of the day and you're up late, so for me I don't really like to extend my warm up session any more than it needs to be.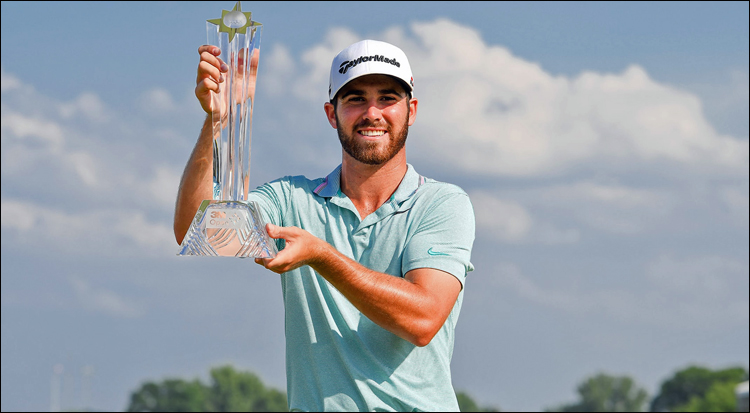 GRM: What are your go-to drills?
MW: I do the Pelz Putting Tutor with those marbles, just to know that my putts are starting on-line. Another thing is to maybe hit some half shots and slow down the swing a little bit. My tendency is to swing a little harder and that's where I run into my misses. I already hit the ball far enough, so hitting a few half shots to really get my tempo right is something I like to feel on the range. Unless there's something I'm working on specifically, I mostly just like to hit balls and go from there.

GRM: What's the right approach for amateurs in their pre-round range sessions?
MW: I think if you have just one swing thought, that's a good thing to go for. The biggest thing is doing whatever your body feels like it's supposed to do that day. If you normally hit a draw and you find yourself hitting a cut, don't try to fight it, because you're not going to figure anything out in the minutes before your tee time. Just go with whatever that ball flight is that day and trust it, because in the time you try to figure it out on the range, you're putting too many swing thoughts in your head, and from then on it can be frustrating. You're an athlete, so just let your body do what it does. I think that's the one thing I'm really dedicated to and good at – no matter how I'm hitting it that day, I just stick with it and if it changes throughout the day, then I'll change my game-plan a little bit. But I don't really like to fight what my body's feeling. 
Garrett Johnston has covered golf for a decade including on-site at 30 major championships. You can follow him on Twitter @JohnstonGarrett