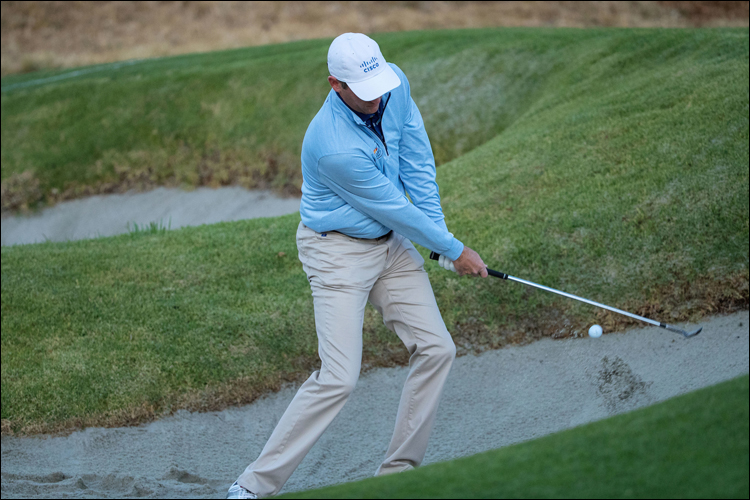 By Garrett Johnston
Brendon Todd suffered through a slump of 47 missed cuts in 60 events and at one time it was 25 of 29. Then he caught fire and almost won three straight events last fall. He won two starts in a row at the Bermuda Championship and Mayakoba Golf Classic, and took the lead into the final round at the RSM Classic, yet ultimately finished 4th. When you're clicking out there on the course, do you pay extra attention to getting your warm-up just right?
That's where we begin with the three-time PGA Tour winner – Brendon Todd.
Golf Range Magazine: What was your pre-round practice like during your amazing run?
Brendon Todd: It was really the same. I wouldn't say that I did a better job or a worse job those weeks. I played five [tournaments] in a row to start the fall season, missed the first four cuts, and then I made one. I was pretty much rehearsing the same warm up during those four missed cuts as I was during the final four made cuts. It's really just about consistency and believing that your warm-up routine is right and your process is correct…you just gotta stick with it and be diligent and let the results come. Some weeks I shot even par and didn't score the way I wanted to, and other weeks I shot 24 under. It's not because I changed a lot; it was from getting confidence from making that cut in Houston and getting some momentum. Acceptance with your game is huge in golf at all levels.

GRM: You said you had the best warm up ever before winning in Bermuda?
BT: Yes, before the final round 62. It's funny, there are some days the warmup matters and you find a great feeling and it carries you through the round. Other days you might have the worst warmup of your life and you still go and play well. 
In Bermuda it was the best ever. Justin Leonard was watching me hit balls and I was just flushing it. But then in Palm Springs, this year, I didn't have a very good warm up on Sunday, and I went out and didn't have as much control of the ball on the back nine. [I] didn't play quite as [well] – so sometimes the warmup does indicate where you're at. Some days you might have a bad warmup and still play great. So you really just have to accept that the warm up is just loosening up your body, and your muscle memory [from] your previous rounds is probably going to count a little more [towards] how you're going to play on the course that day. You just have to accept the feedback you get in [your] warm-up, then during your round, do your best and move your attention to the right places.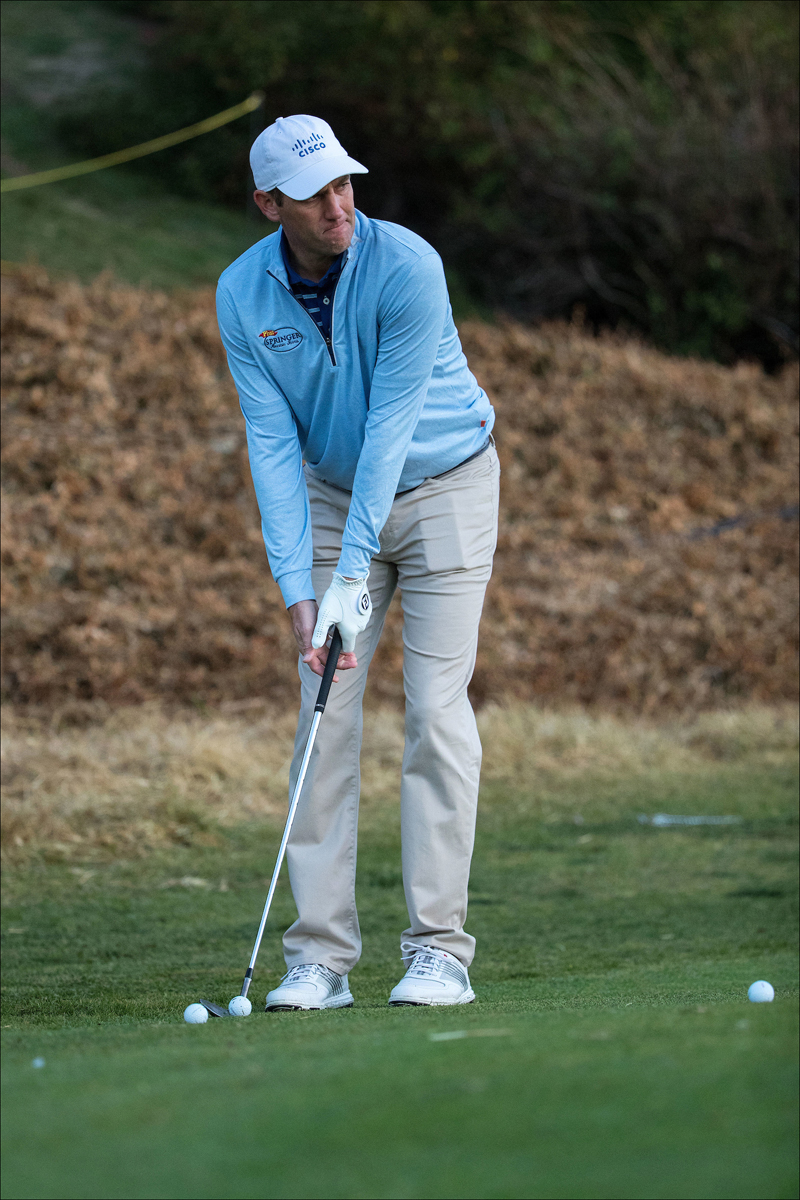 GRM: What's your pre-round warm up philosophy?
BT: I would say that you want to touch all the areas, but be efficient. I'm not a ball-beater, so I try to limit my range sessions to about 30 or 35 shots. With putting I'm always trying to dial in my speed first, then finding the confidence that I'm starting the ball where I'm looking, [especially] on my putts inside of eight feet. Then I hit a few chips to remind [myself] of the feel of the grass. Get the feel of the grass with chipping, and those specific bunkers that day (in warm up) and re-calibrate your game for that course and conditions. My warm up lasts about 45-50 mins and I always get to the tee 10 minutes before my tee time.
It was 2012 when I really started to pay attention to the number of balls I hit. I can remember having a warm up at Pebble before the final round where I just got kind of busy hitting a lot of wedges and by the end of it I felt like I hit a lot of balls and maybe hadn't budgeted enough time for putting. I got out there and I didn't feel like I was prepared. That's when I [started to] pay more attention to the number of shots I hit with each club and [ensure] that I move through the bag at an efficient rate. I hit 35 balls to warm up in 20 minutes on the range and I feel like I've made enough swings to rehearse the feelings I want in my swing, but haven't made so many to where I'm going to be tired out there.

GRM: What can weekend golfers learn from you overcoming your slump?
BT: I think if you can provide some structure to your practice and your golf mental game – that's where improvement begins. You start to lock in on some healthy practice habits…have one drill per area of the game. A speed drill for putting, a tempo drill for the driving range or an impact drill, and you stick to those and you might start to see some improvement in your game.
Then mentally when you go play, you're playing to enjoy the game, you're playing to accept that you're going to hit good shots that day and bad shots. You're just trying to learn from each one, move on, and get a little better every day. That's the process of improving at golf. For those of us who play every day, we have a lot of time and a lot of feedback. For people who only play once or twice a week, they've got to be a little bit more accepting that it can take a little longer to improve. Be realistic that it's a game, that it's a hard game, and that being a scratch golfer is not really what it's all about.

GRM: You mentioned drills, what are some good ones to focus on?
BT: The first drill I did with my current teacher was an impact bag drill. I would put the club in my left hand, take it back, and hit the impact bag. I'd do about 10 of those. Then [I] put the club in my right hand and hit the impact bag, and it just kind of taught me how to square the face back up again, which is probably the most important thing in the golf swing – delivering a square face or at least a face you know is going to produce a certain shot. So face awareness is key.
I hit balls with a board between my feet now. That's been a really good drill for me because it teaches me to keep pressure in the ground and not to jump out of the shot trying to create too much power or get excited about where it's going. If you learn to deliver the face properly and keep your weight in the ground in the right time, you're going to hit really beautiful shots. That's sort of what turned me back around.
GRM: What are some misconceptions about practice that you can clear up for us amateurs?
BT: You want it to be efficient and not just hit balls. You've got to pick out what it is that makes your game tick, whether it's being able to start the ball online, or if you have distance control problems, then do a distance control game. Or maybe you laser the flags and say 'ok this flag is 90 yards, I need to be able to hit my sand wedge two or three times in a row to that distance.' Rehearse elements of the game that are important to you. Maybe you have good distance control but you're not hitting it on line – put an alignment stick down and try to hit three or four balls on line in a row. But don't hit too many balls to wear yourself out.
I think it's really easy to beat 5 irons and drivers because you might think that's going to help you score [well] that day, but in reality, hitting your wedges close and being fresh out there is what's going to make you play [well].  
Garrett Johnston has covered golf for 10 years and written on site at 30 major championships. Follow him on Twitter @JohnstonGarrett