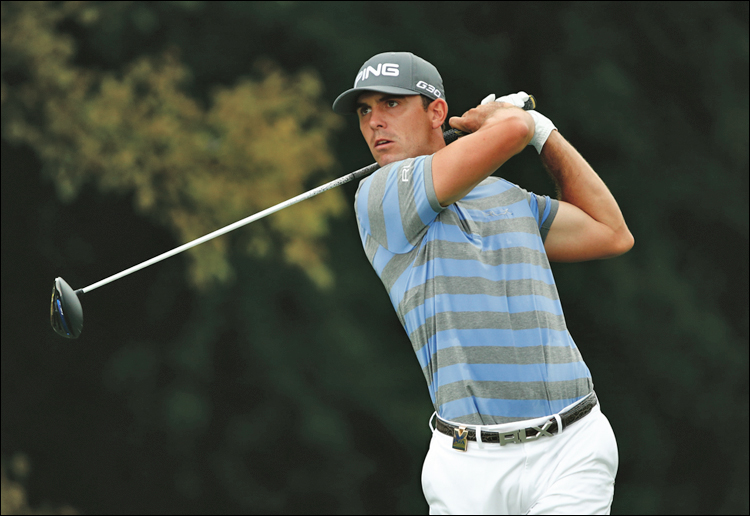 By Garrett Johnston
Billy Horschel is one of the Tour's really good guys. He's quick to sign autographs for kids, take photos with them, engage with the media, and even step up during the current COVID-19 pandemic. To help local northeast Florida charities, Horschel, his wife Brittany, and daughters Skylar and Colbie helped load food into trucks at TPC Sawgrass just days after THE PLAYERS was cancelled.

The 33-year-old is intense on the course and that intensity has helped him win the 2014 FedEx Cup, as well as five PGA Tour events in his career thus far. So, what does the former Florida Gator like to focus on during his pre-round warm up? We asked him recently.
Golf Range Magazine (GRM): What's the structure of your pre-round routine?
Billy Horschel (BH): It's actually changed a lot in the last six to eight months. Scott Vail (former caddy for Brandt Snedeker) came on my bag in September 2019, and after our first event he said 'I think we can tweak the practice/warm-up routine a little bit.' I do a lot of things very structured, my putting drills and so on. But Scott said he thinks we can be a little more structured with how many balls we hit and other things.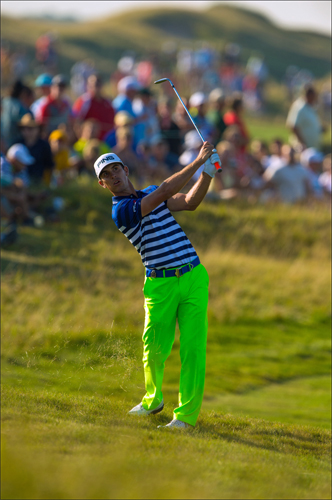 I'll start with my normal putting practice and my chipping practice, and then we get to the range and he has balls [ready] for me in stacks of five. I hit five balls with six clubs – I go lob wedge, sand wedge, gap wedge, 9-iron, 6-iron, and 3-iron. 5-wood hits three balls, 3-wood hits three balls, and driver hits six balls. Then I hit two balls with a 7-iron and two balls with a pitching wedge and then I'm done. So, I just know that every time I'm going to spend the same amount of time every day hitting balls in my warmup.
Before there was no set time. I used to take [as much as] an hour and a half to warm up, and now I'm down to about one hour and five minutes. I spend fifteen minutes with my putting, seven minutes doing some chipping, [about a half-hour] hitting balls, then 10-12 minutes of putting, and we go to the tee.
GRM: Are there any drills or training tools that you're particularly fond of?
BH: No, I don't do any drills in my warm up – not before my round. I do the alignment rod and that's it. Even in regular practice I don't like to use tools. I just like to feel it. Sometimes tools are just a shortcut, they make it easy and it's a shortcut. But doing them on your own and feeling the right way makes it a little more natural and you learn quicker. Your body adapts faster so that when you get out on the course you can go back to that feel.

GRM: For the amateurs, what should they focus on in their pre-round routine?
BH: I would say get to the course 30 minutes before your tee time. Hit 10 minutes of putting practice, [starting with] five minutes of just long, lag putting of 30, 40, and 50 footers to get a feel for your stroke on the greens. Next, five minutes just exclusively work inside 10 feet and try to make those short putts. Hit five minutes of chipping to get that feel going for the day. Then 15 minutes on the range to get the body going, hitting balls, and getting a good feel in your warm up. You have to get the body warmed up and the shoulders turning and feeling loose. Then that's it.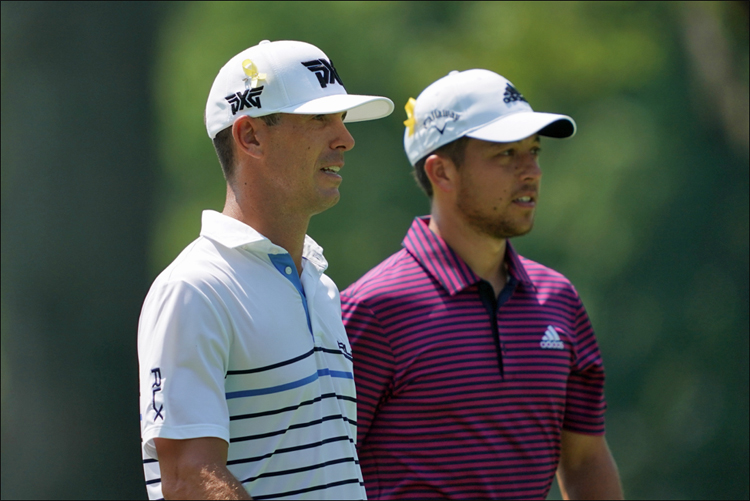 GRM: Where can weekend golfers use the most improvement?
BH: Their putting always has room for improvement. The majority of amateur golfers can get the ball near the green, but their speed is often way off, so they need to dial in their speed and their stroke before they get out there. That really helps to give them a chance of making some putts. Work inside ten feet and that allows your chipping to have [less] pressure on it. If you know you can chip it inside a ten-foot circle and you can make 60-75 percent of them, that's what you want. The average with the best guys on Tour is somewhere around 88-90 percent. So, if a weekend golfer can get around 65 percent, that's perfect for them.
Garrett Johnston has covered golf for a decade, including on-site at 30 major championships. You can follow him on Twitter @JohnstonGarrett