BY: TONY L. STARKS
I'd been to a Topgolf location before. So I went into the media grand opening for the new Las Vegas venue knowing what I was getting into. At least, I thought I knew.
Sure, I was aware that on average the company spends around $22 million to build a new location and that this Vegas venue was weighing in at over $70 million. But how much grander could the Topgolf experience get?
No exaggeration when I say that this may be the most over the top driving range in the history of golf! There are four levels, more than 100 hitting bays, two swimming pools, a VIP area with cabanas and a private hitting bay with garage doors that lift up to the reveal the Vegas skyline. And, by my count, at least five bars. The second level can even be transformed into a concert venue with enough space to accommodate 900 people.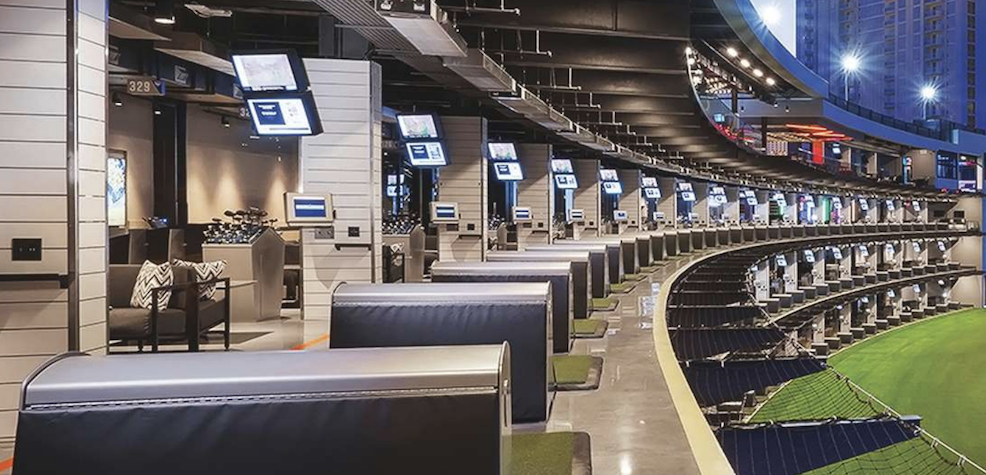 Beyond that, there are four CowboyStadium sized jumbotrons on the far end of the range so you can watch the evening's best sporting events. While there are no slots or tables, there is video poker and a mobile sportsbook for gaming, which makes sense because you can't walk five feet without seeing a TV screen with some kind of sports on it. You could imagine it becoming a popular destination for locals and travelers on NFL Sundays.
Of course, it features the same technology as the other 26 Topgolf locations. A computer chip that's embedded in the golf ball measures precisely how close you come to hitting various targets scattered across the range. You can play a handful of different games with titles like "Top Score" or "Top Drive." They use performance balls designed to slightly limit ball flight, so don't expect to hit any 200-yard 7-irons.
The clubs they provide are definitely usable for the better player, but they're ubiquitous design caters more towards introductory-level players. That's not a bad thing, as Topgolf has done a fantastic job of getting people who rarely or never play the game to swing a club. However, you may have noticed that I called it a "driving range" not a "practice range," which is our usual Golf Range Magazine vernacular. If you're looking for a hardcore practice session, Topgolf may not be the right spot. It's a great entertainment facility that's perfect for a night out with a group of friends – and it's a lot of fun for both experienced golfers and newbies.
On the newbie front, Topgolf has done a nice job of dedicating itself to growth of the game – as evident by their recently announced strategic alliance with the PGA Tour and LPGA to create new fans, participants and golf enthusiasts. Furthermore, on National Golf Day (May 18) they set out to beat their own record for the most golf lessons given in one day. The bar was 600, but across 21 U.S. venues Topgolf instructors gave a total of 2,251 free lessons.
The new Vegas venue will be a strong addition to the expanding Topgolf portfolio, and I, for one, hope to get back there soon.