Concept Drivers & Irons
Titleist Concept drivers and irons incorporate innovative new technologies, unique materials, advanced construction methods, and stunning cosmetic treatments. These cutting edge products showcase the Titleist approach to technological leadership in golf club design. Titleist Concept products are meaningfully premium and released in limited quantities.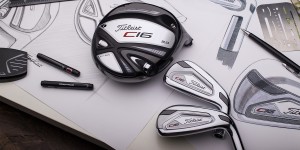 Concept Products Fitting & Trial Locations
Titleist Concept products are available for fitting and trial exclusively through Titleist at the following locations and events:
Manchester Lane Test Facility (Acushnet, Mass.)
Titleist Performance Institute
Utilizing advanced equipment fitting methods, detailed swing analysis, and science-based player conditioning, our mission is to be the world's premier player development center.
Experience The Titleist Performance Institute
Pushing the boundaries of premium materials and the latest club technologies, C16 Drivers bring designs from our lab to your golf bag for more distance and more forgiveness than any driver we've ever created.
Limited quantity: Approximately 1,500 drivers 
C16 Irons forge ultra-premium materials and state-of-the-art technologies to create the highest-launching, longest and most forgiving irons we've ever constructed.
Limited quantity: Approximately 1,000 iron sets 
Titleist Thursdays
Titleist product experts will be available each Thursday at locations nationwide to conduct club fittings, offer product trial, and answer questions.