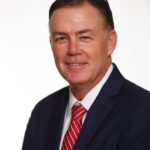 Tim Frazier, a four-time Indiana PGA Section Award winner, is the PGA Head Professional at Sycamore Hills Golf Club in Fort Wayne, Indiana.
Tim Frazier on the importance of hosting clinics that boost new club sales:
Creating relationships through group instruction is a valuable aspect of most PGA Professionals' lesson business and member-engagement efforts. Golf shop sales are often buoyed by increased trust and loyalty that is fostered by time spent on the lesson tee, putting green or via conversation just about anywhere else on the property. One such opportunity that I've enjoyed over the years is the Vokey Wedge Experience. We host a wedge clinic and fitting experience that welcomes up to a dozen members at a time. The cost of the 90-120-minute session includes a new Vokey wedge of their choice. Our Titleist sales representative comes in and engages participants in discussion about the wedges. He'll answer questions about loft of wedges and distance gapping, bounce and how it plays a necessary role, different sole grinds, lies and virtually any other question our members ask. My staff and I are also present around the green and in the bunker to help members with bounce, chipping, pitching and other short game issues. This team effort ensures all participants are touched one-on-one, and any concerns they have with their current wedges are addressed. These conversations help members determine where their greatest needs are – distance gap fitting in the scoring zone, sole grind and bounce for bunker shots or simple chip shots around the green. This framework can be implemented with any company who'll collaborate, and could include many different scoring shots, for that matter. Create some time to engage small groups and share your teaching expertise, fitting experience and equipment knowledge.

Tim Frazier on the business impact of hosting clinics that boost new club sales:
Members truly appreciate that the $200 cost of the session includes a new wedge. Inevitably, however, they buy more, often two more to round out a completely new set of wedges for their bag. With twelve members cycling through the three stations, engaged at each for a good half-hour, we could sell upwards of 30 new wedges or more from this 90-minute experience. Of course, in addition to the wedge sales, we're forging relationships that create trust in the golf shop and on the lesson tee. These sessions generate conversation that often doesn't end when the event is over. They'll circle back with additional inquiries on technique or equipment, turning into lessons for our staff that furthers their connections with these members as well. We do a great number of private wedge fittings each year to ensure every club a member buys from us is perfectly-suited to his or her swing and body type. This event, however, is a fun and unique member opportunity that they enjoy and appreciate.

If you would like to email the author of this Best Practices directly, please email tfrazier@sycamorehillsgolfclub.com.