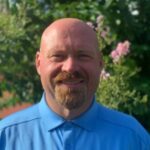 Tim Conaway is the Owner/Operator of Conaway Golf Academy in Bradenton, Florida.
Tim Conaway on the importance of producing Live Lesson videos:
As a golf academy owner for more than eight years, I strive to provide player development programming that meets my students' needs and gives my business a reputation of helping people play better golf. Being invited by the new management at Heritage Harbour Golf & Eatery to bring Conaway Golf Academy to their facility four years ago was validation that we're doing good work for our students. Today, we maximize the revenue-producing hours of the day, filling every available appointment with a student lesson. However, as the business owner, as well as a full-time instructor, there is not much time left for administrative tasks like creating social media content. So, to create a mutually-beneficial scenario for my students and my business, I create short videos that reinforce specific information covered in a lesson or often provide guidance for productive practice between lessons. Using a wireless microphone and remote shutter connected to my iPad, I'll document the teaching moments of every lesson and recommend practice drills to help the student develop. Just a few minutes in length, these videos are uploaded to each student's individual Thrive Sports locker. Not only do these videos help my current students retain important information and continue to progress, but they provide content for my social media feeds, helping me attract new clientele. With a plethora of swing tips and ideas available online, I feel that recording a portion of an actual lesson provides a sneak peak into what we're all about at my academy. Through these videos, I also hope to alleviate some of the trepidation that new students face in the beginning of our relationship.

Tim Conaway on the business impact of producing Live Lesson videos:
Producing fresh social media is a huge promotional tool in growing my clientele. Not staged or polished in any way, these videos are a real-time glimpse into what people can expect, the depth we go into and clarity with which we teach. As instructors, we know the importance of that time in between lessons, that focused practice time. Having these videos to reference later on is also a vital tool and a value add-on for my current students. With the combination of audio and video feedback, I've been told these videos are unique and very beneficial to their development. After several years of doing this, I have a vast library of Live Lesson Look-In videos, and when I feel my social media has gotten stale, I'll put a few up for viewing, providing additional insight into a variety of lessons. At just a few minutes in length, they are detailed, yet to the point – what else can a student, or prospective student, ask for?

If you would like to email the author of this Best Practice directly, please email tim@conawaygolf.com.