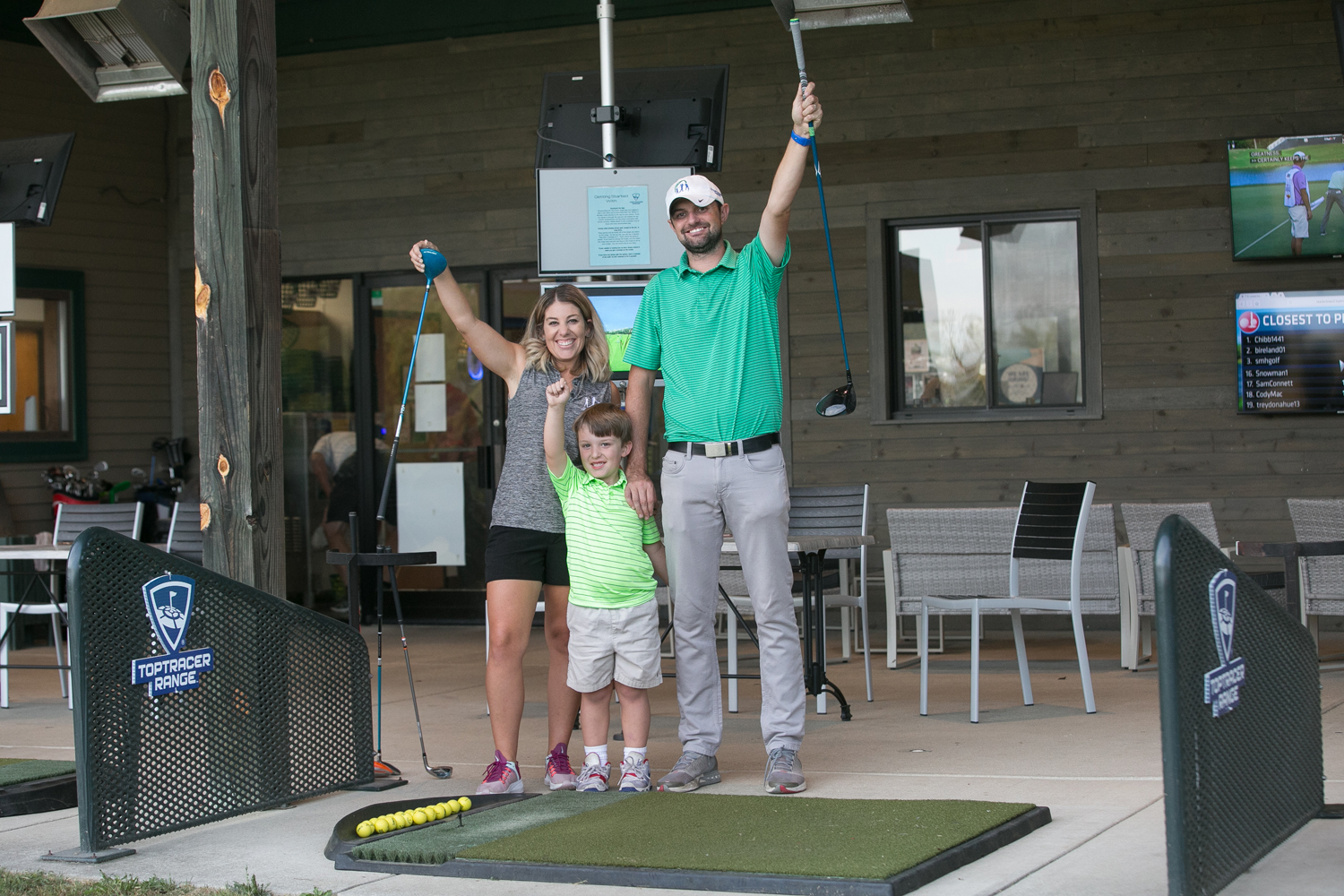 By Vinnie Manginelli, PGA
The Stephens Golf Center is a family-owned and operated practice facility located in the Cincinnati suburbs of Northern Kentucky. The husband and wife duo of Sara and Andrew Stephens, both PGA Professionals, share ownership responsibilities, as well as teaching duties at The Academy at The Stephens Golf Center. The couple, married for seven years, has a six-year-old son, Nolan, who has already begun swinging a golf club, and another son on the way in March 2021.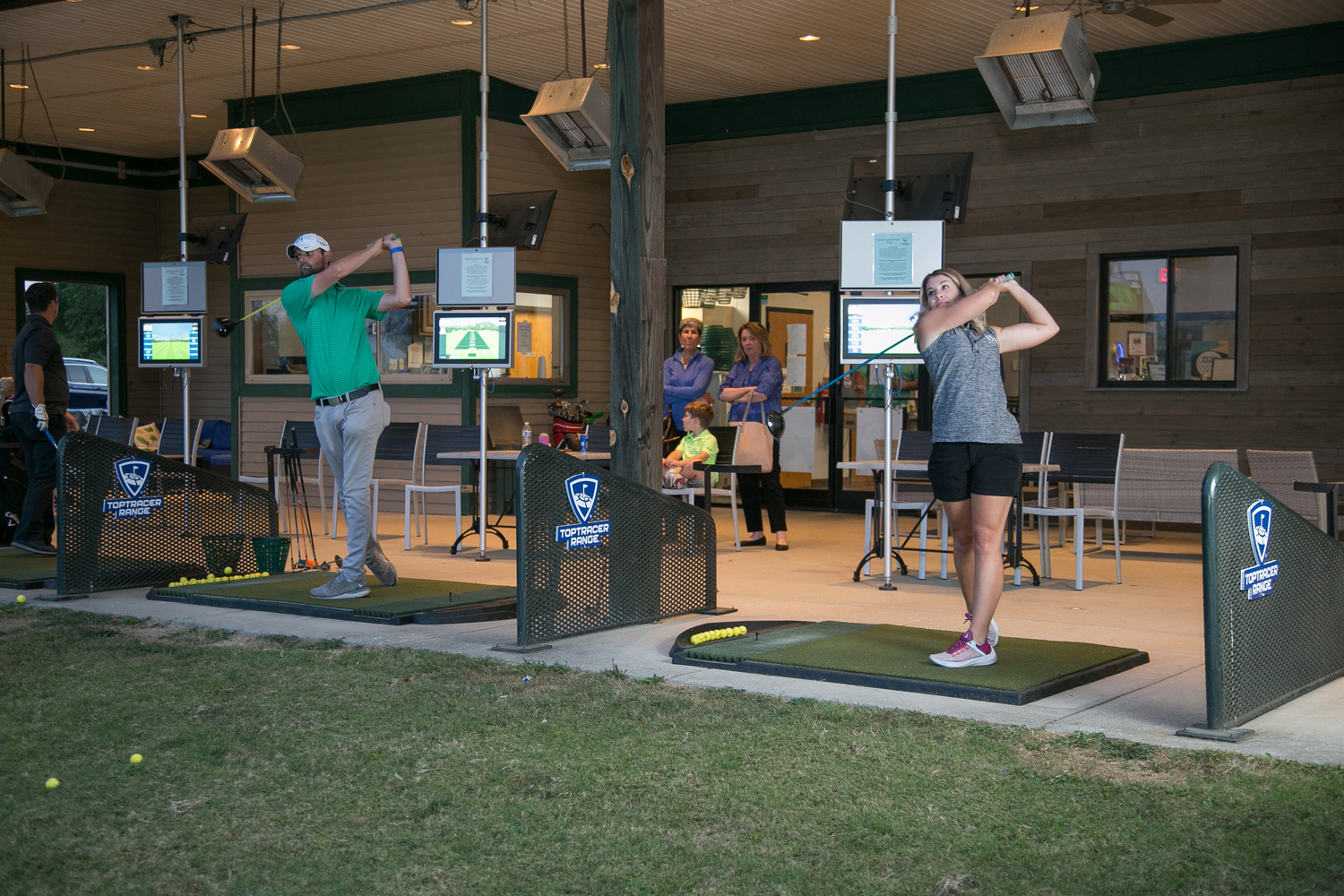 Andrew has been teaching at the Burlington, Kentucky facility since 2012 and the couple's golf academy formally took shape in 2015 when additional hitting bays were built. In March of 2019, an opportunity to acquire the facility came about, and the young, but accomplished, PGA Professionals took the leap.
Shortly after taking the reins, Sara and Andrew added Toptracer technology to each of the 34 hitting bays, along with touchscreen monitors in each bay. Patrons can come out for an in-depth practice session or to socialize with, and compete against, their friends and family. The facility offers a two-hour all-you-can-hit promotion every Friday and Saturday evening, attracting millennials, adults catching up with friends and even couples out for date night. They don't currently have kitchen service, but the beer specials offered those nights are often supplemented with food delivery from neighboring restaurants, creating a fun, social vibe. With the range being fully-lit, the shorter days we're experiencing now don't stop the couple from boosting revenues at the bar and on the range by providing a cool environment for all. Half of the hitting bays are heated so customers can practice on those cold Kentucky winter afternoons as well.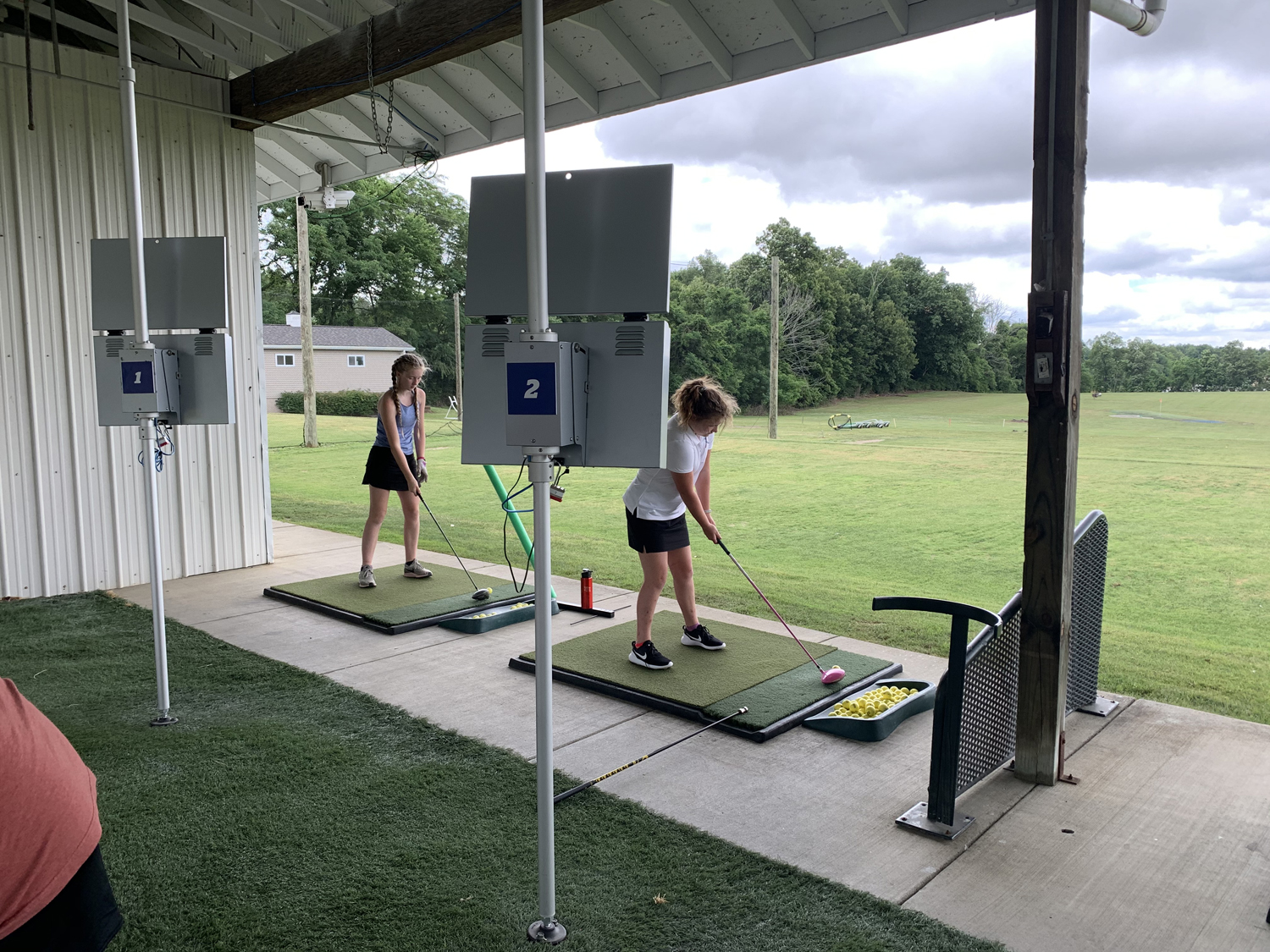 The facility features a 10,000 square foot practice putting green that accommodates up to 20 golfers at once, curtailed a bit this year to conform to required COVID protocols. The adjacent short game area allows wedge shots up to 70 yards in length and also has a large greenside bunker. Patrons can use the short game area free of charge with their own balls or can rent a $3 bucket of balls to hone their short game skills.
The Academy at The Stephens Golf Center is a full-service academy that caters to everyone from kids of all ages to adults of all skill levels. Sara and Andrew are just two of the five talented instructors available. There's a PGA Life Member on staff, Jeff Kruempelman, and an aspiring young professional, Carter Hibbard, seeking entry into the PGA program.
Rounding out the teaching team is Jerod Cahill, a former college golfer at Northern Kentucky University. Cahill, the senior staffer at the Stephens Golf Center, has a degree in Turfgrass Management from Eastern Kentucky University and offers golf lessons when he's not performing his duties as operations manager or golf range superintendent. Cahill, who's been there for over 12 years, "knows every blade of grass at this place", says Sara Stephens, who serves as General Manager in addition to her own teaching duties.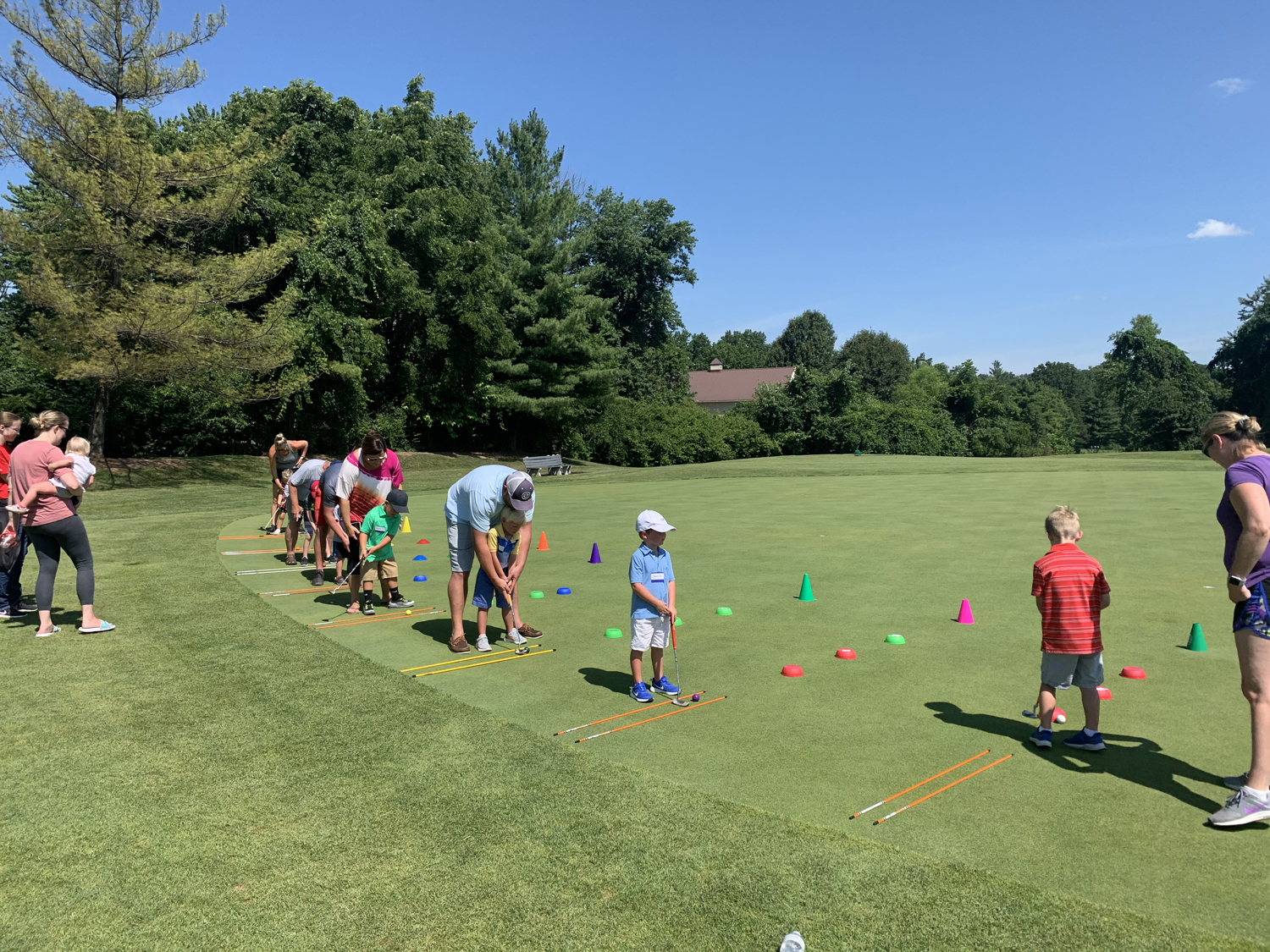 Her husband, Andrew serves as Director of Instruction in putting together player development programming that introduces the game to new golfers, and helps budding college players nab that spot on the team. His technology is second to none, utilizing TrackMan, K-Vest, Sam PuttLab, BodiTrak and V1 Video Analysis. "My husband is the tech nerd when it comes to that stuff," Sara joked. "He's the brains behind the simulators and all the technology we have."
The venue has a full-service bar located adjacent to a state-of-the-art Foresight Sports launch monitor and simulator. "We completely remodeled the golf shop when we took over," Sara mentioned. "The bar sits right next to the simulator, so it's fun when customers are on there – you can have a nice little group on the simulator, and people can have a fun little outing." They even have winter leagues starting up right now.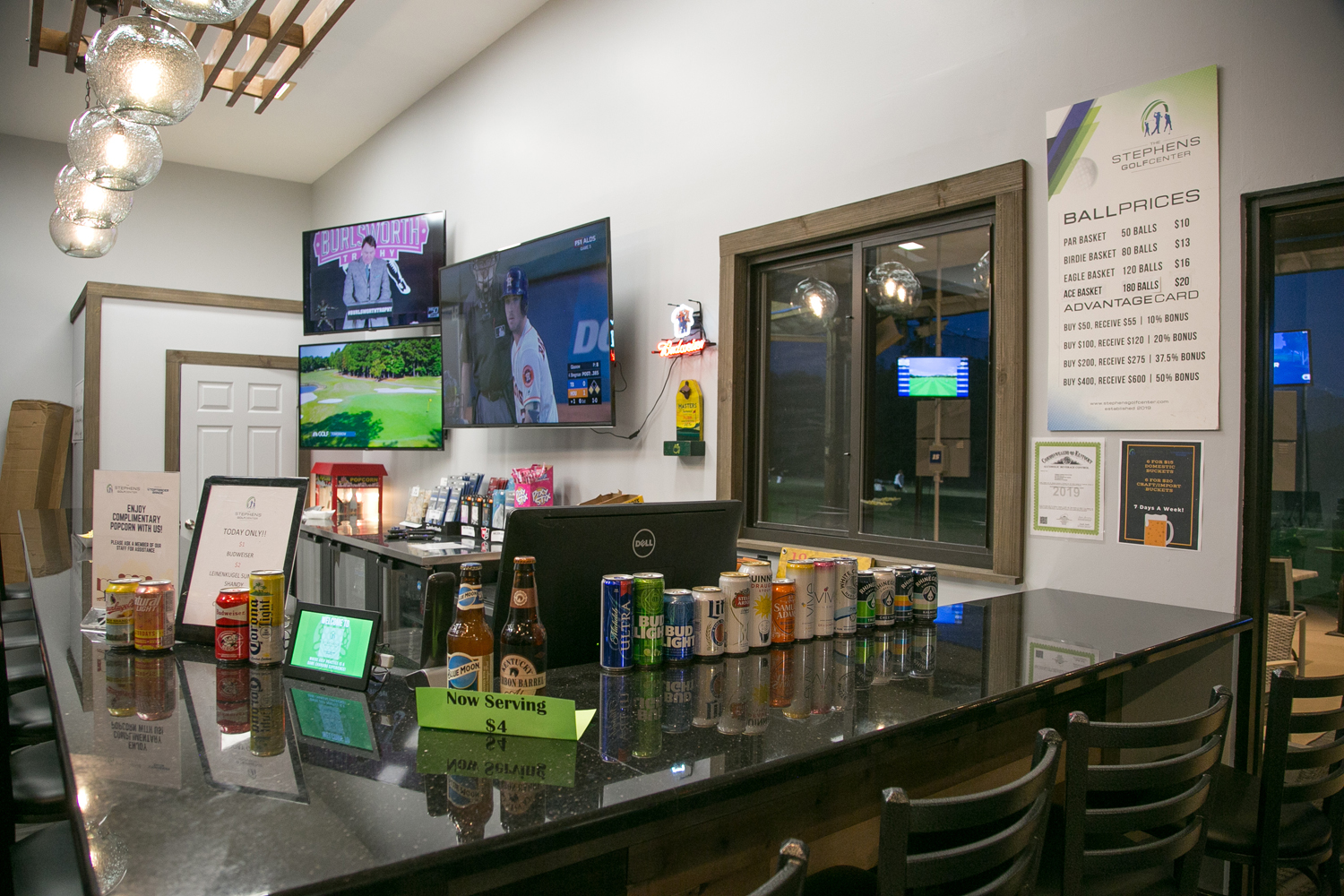 In addition to owning and operating their own golf facility and teaching academy, the PGA Professional couple has a few notable achievements worth mentioning. Sara was the 2018 Kentucky PGA Section Player Development Award recipient and the Section's Professional Development Award winner in 2020. Andrew competed professionally for five years after college and earned low professional at the 2008 Kentucky Open. A decade later, he would go on to win the Kentucky PGA Section Championship with a six-under final score, and recently earned 2020 Player of the Year honors in the Kentucky PGA Section.
In a year that has seen many families bonding around the game of golf, it's great to see this engagement on the other side of the lesson tee as well. Individually, these professionals have proven worthy of that PGA Professional seal – together, the sky's the limit as they build their business, raise a family and grow the game of golf.
For more information on The Stephens Golf Center, visit https://stephensgolfcenter.com/.