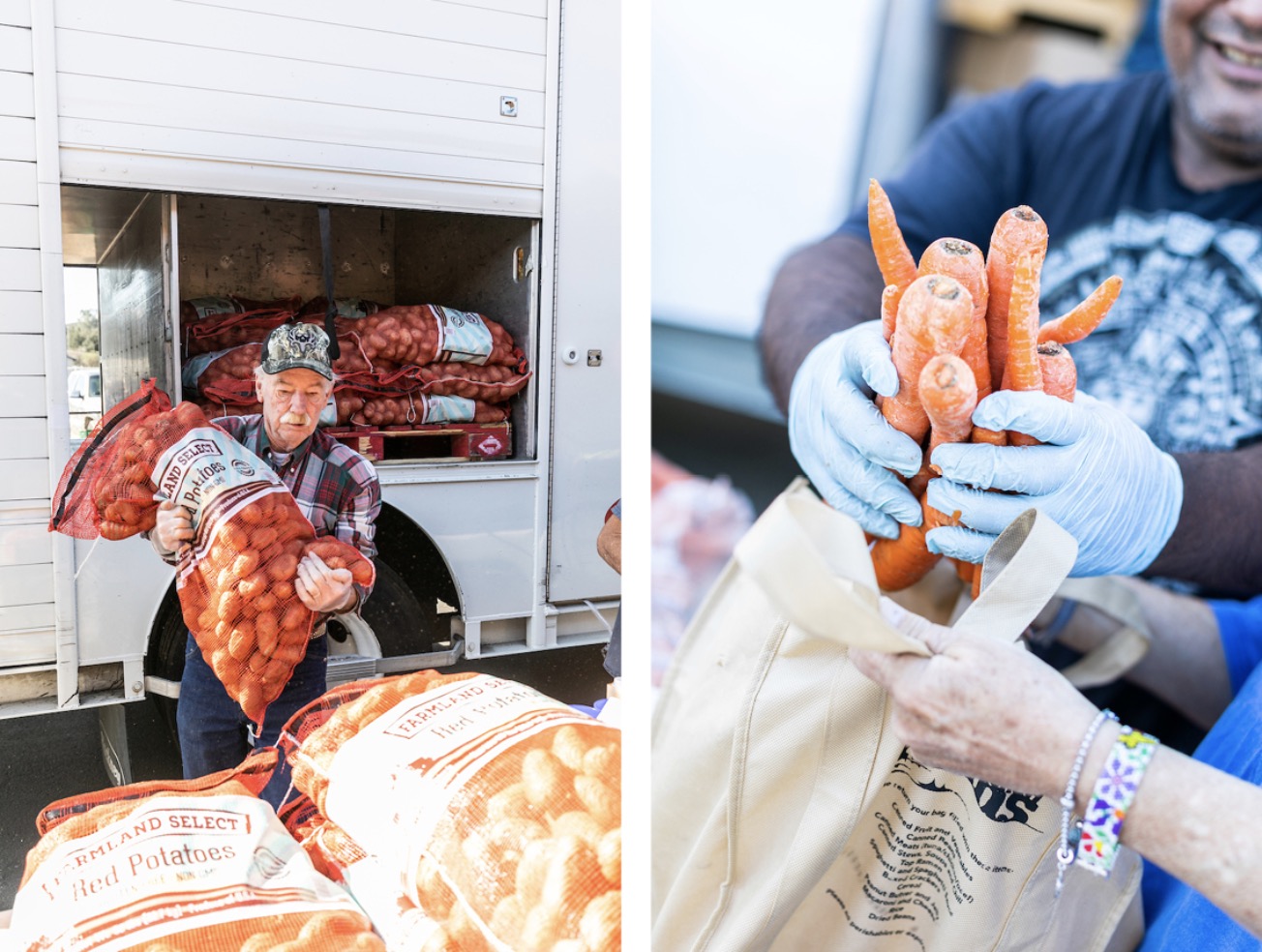 ONTARIO, California – Following a recent donation to Feeding America Riverside/San Bernardino, the SCPGA Foundation has announced an additional $5,000 donation to support four more Feeding America branches within Southern California. The donation will see $1,250 go to Feeding America branches in San Diego, Indio, Los Angeles, and Santa Barbara.
The SCPGA Foundation is firmly committed to supporting the youth and families of Southern California. To lend support to those who need it most right now is something the SCPGA is proud to be in the position to do.
"On behalf of the SCPGA Foundation's Board of Directors, it is our pleasure to assist and support four additional Feeding America branches throughout Southern California. This pandemic has caused great harm throughout our community and we want to ensure those in-need receive ample opportunity for meals and groceries going forward," said SCPGA Foundation Director Matt Gilson.
Feeding America's mission is to alleviate hunger in communities across the nation. This is especially vital during this time due to the devastating effect COVID-19 has had on local communities. Resources are crucial as demand for food has soared.
"Feeding San Diego is focused on providing consistent, reliable food distributions throughout the county to ensure San Diegans can access food at convenient locations in their own neighborhoods.We want people impacted by COVID-19 to know that we are here for them and they can count on us during this difficult time," said Vince Hall, CEO of Feeding San Diego. "We appreciate Southern California PGA Foundation's generous support of our mission at this critical time."
Many thanks to the dedicated employees and volunteers at Feeding America for their tireless efforts during these challenging times. This particular donation will afford each Feeding America site the opportunity to provide upwards of 10,000 meals to those in-need.
Donations are critical during times of crisis. Cash contributions, food donations, and volunteer drivers are welcomed and appreciated. Additionally, if you or any PGA Members, Junior Tour members, or anyone in the surrounding community needs meals or groceries, please click one of the links below:
LOS ANGELES REGIONAL FOOD BANK
FOOD BANK OF SANTA BARBARA COUNTY
FIND FOOD BANK – DESERT REGION
FEEDING AMERICA – INLAND EMPIRE
SCPGA Foundation Contact: Matt Gilson, Foundation Director, 951-845-4653, mgilson@pgahq.com
Media Contact: Bryce Seiver, Communications & Marketing Manager, 951-845-4653, bseiver@pgahq.com
THE SOUTHERN CALIFORNIA PGA FOUNDATION
The SCPGA created the Southern California PGA Foundation to develop and administer junior golf programs as well as an increasingly wide array of other community services throughout the Section. The Southern California PGA Foundation is a 501 (c) (3) non-profit organization and operates as a public foundation. The SCPGA Foundation is involved in and supports the growth of the game of golf through initiatives such as ClubsForeYouth®, Youth Putting Championship, Neighborhood Golf, The SCPGA Foundation Classic, along with providing juniors numerous scholarship opportunities.
ABOUT THE SOUTHERN CALIFORNIA PGA
The Southern California Section was established in 1924, and today is comprised of over 1,700 golf Professionals working at over 500 facilities within the Section. The mission of the Southern California Section (SCPGA) is that Purpose of the PGA of America, to promote the enjoyment and involvement in the game of golf and to contribute to its growth by providing services to golf professionals and the golf industry. The SCPGA provides competitive playing opportunities, educational seminars, and growth of the game initiatives, within a geographic area that stretches from San Luis Obispo to the Tijuana Border, and from the Pacific Ocean to the Nevada and Arizona borders.