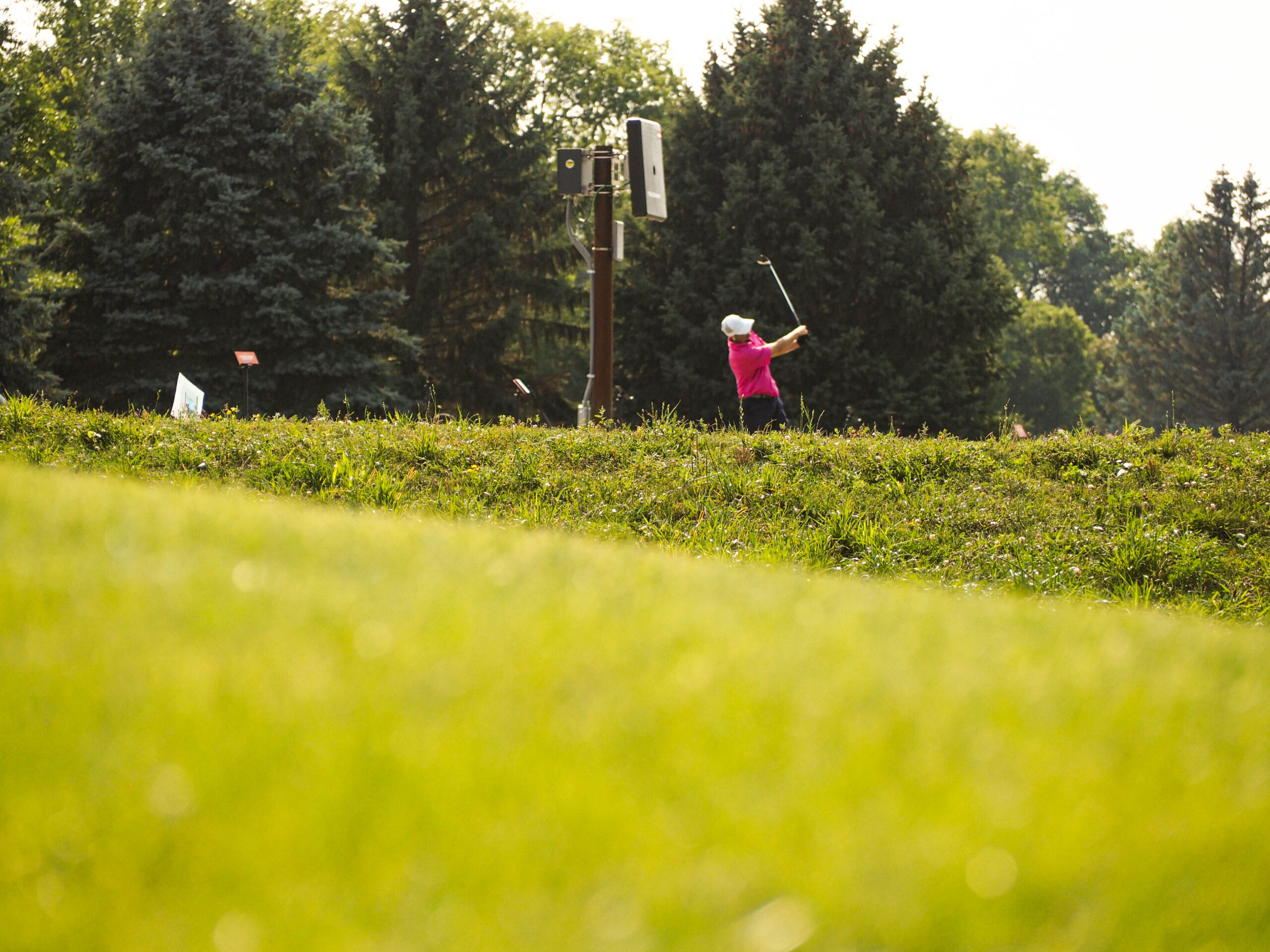 By Vinnie Manginelli, PGA
The Practice Station is not your run-of-the-mill driving range. It is a true practice experience. Marketing Director, Emily Ho, says the facility, located in New Berlin, Wisconsin, was bought by current owner, John Bauer, in 2019. Originally a nine-hole golf course, Bauer turned it into a unique golf practice facility.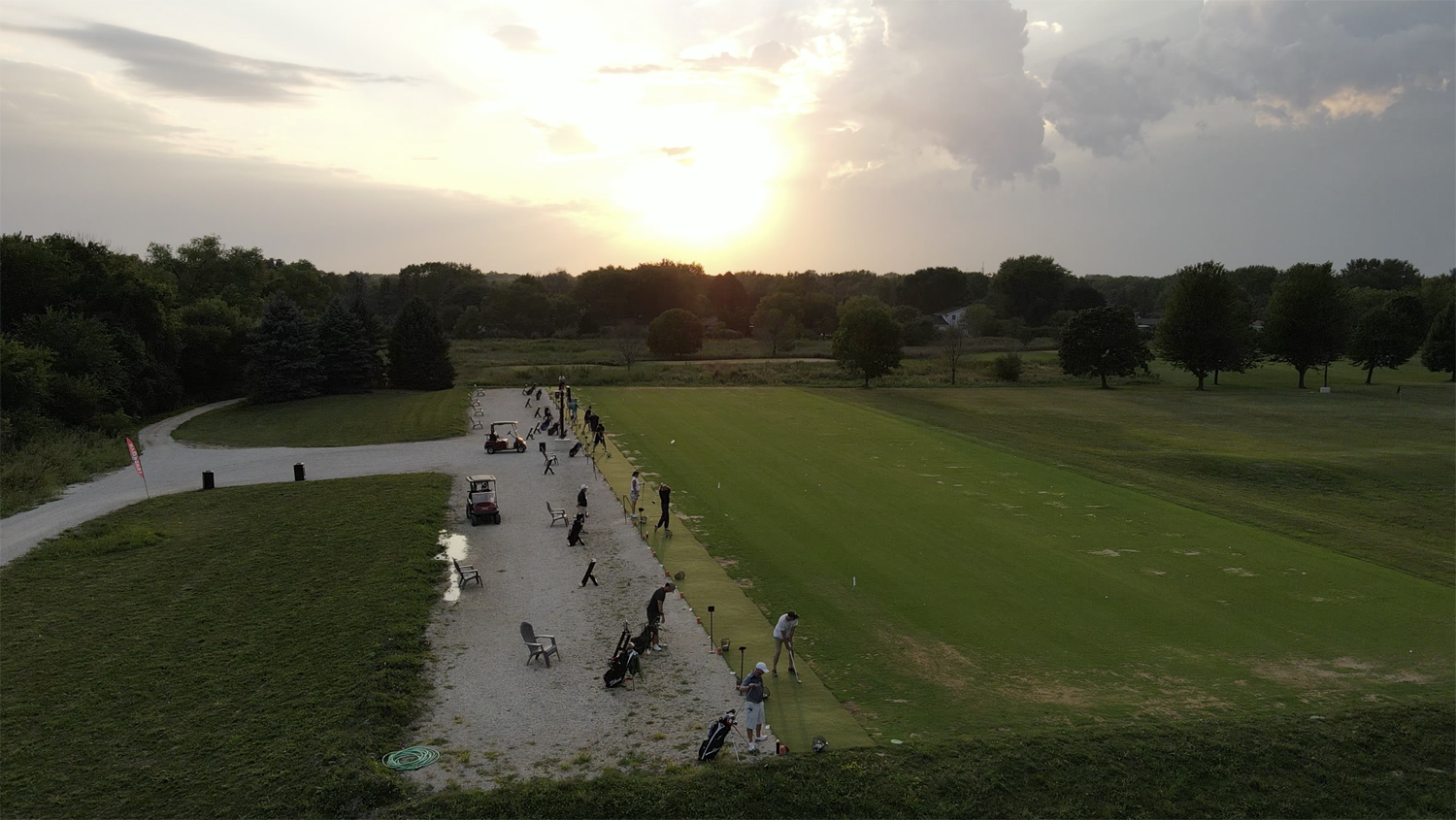 The Practice Station combines the best that a golf course and driving range have to offer, presenting a truly purposeful practice opportunity with every visit. Ho went on to highlight the benefits of the focused practice available at The Practice Station. "We have six holes where golfers can either play them all the way through or set up at a yardage or situation that they struggle with on the course, and they can create the situation themselves," she stated. "You can practice that shot as many times as you want onto a live green until you feel comfortable with it." The facility's "practice stations", as they are called, are open to members only, currently at more than 100, though other amenities are available to the public with no membership required.
Ho explained Bauer's motivation in transforming the previous nine-hole course into The Practice Station, "He always wanted to give people a purposeful way to practice. When you take someone out on a golf course, you're rushed by pace of play. And when you're out on a driving range, you're not really seeing your misses that well, because you're hitting into an open field." Golfers can practice hitting to live greens, over bunkers, trees, and penalty areas, from a variety of grass lengths, scenarios they will undoubtedly face during most of their rounds.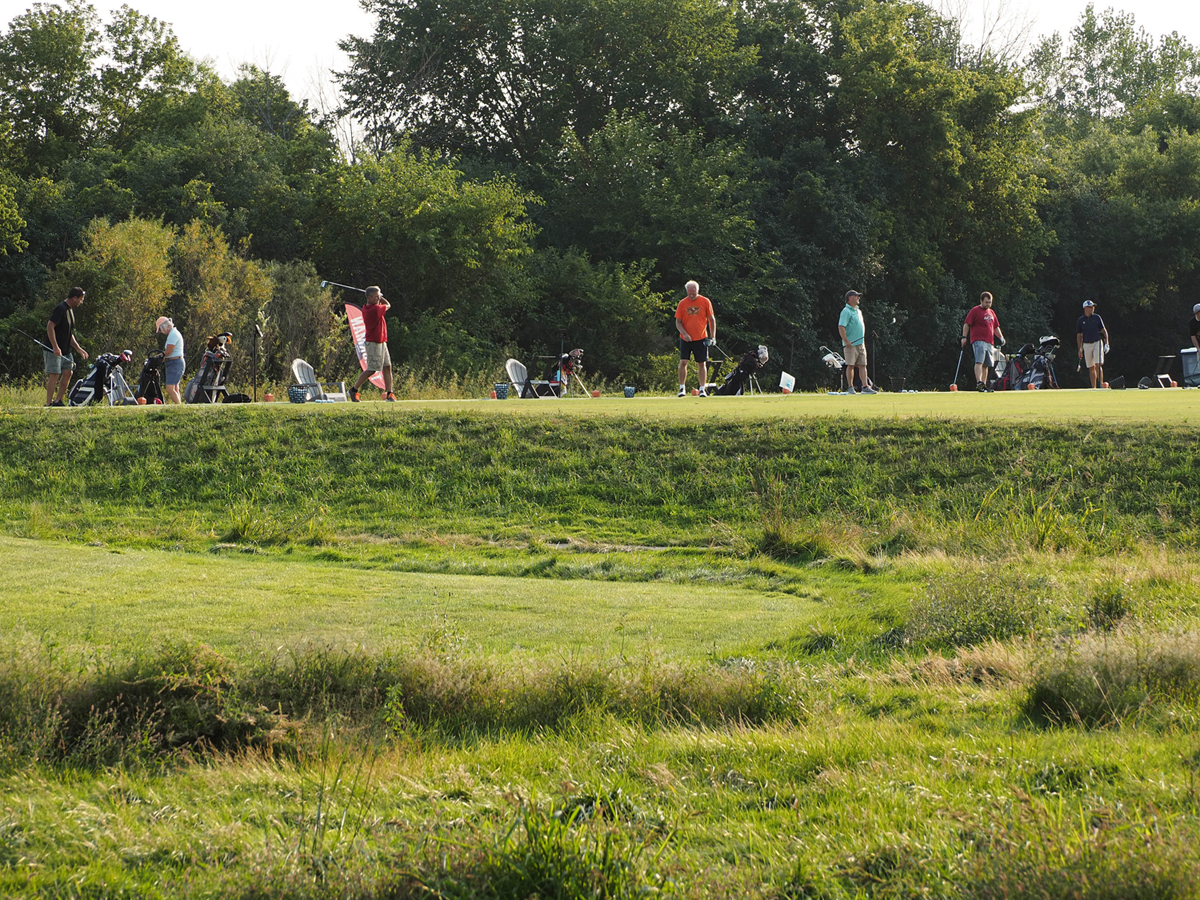 Not to be outdone by the six practice holes, The Practice Station's driving range is a unique experience all on its own. Heralded as the first TrackMan driving range in the state with three radars installed to track every ball hit, golfers can learn their distances and see all their stats using the TrackMan Range application on their smartphones or tablets. There are several games and courses to play with friends and eight ball stats to help you measure your progress. "You can really dial in your distances," Ho explained.
At The Practice Station, there is no need to stash those clubs away during the winter. With two indoor TrackMan simulators, and a third on the way, golfers can hone their skills during the cold Wisconsin winter, join a league with their friends, or seek instruction with a member of the facility's golf professional team. With a full-service bar, apps, and snacks, the only things missing is a Packers, Badgers, or Bucks game on one of their flat-screen TV's.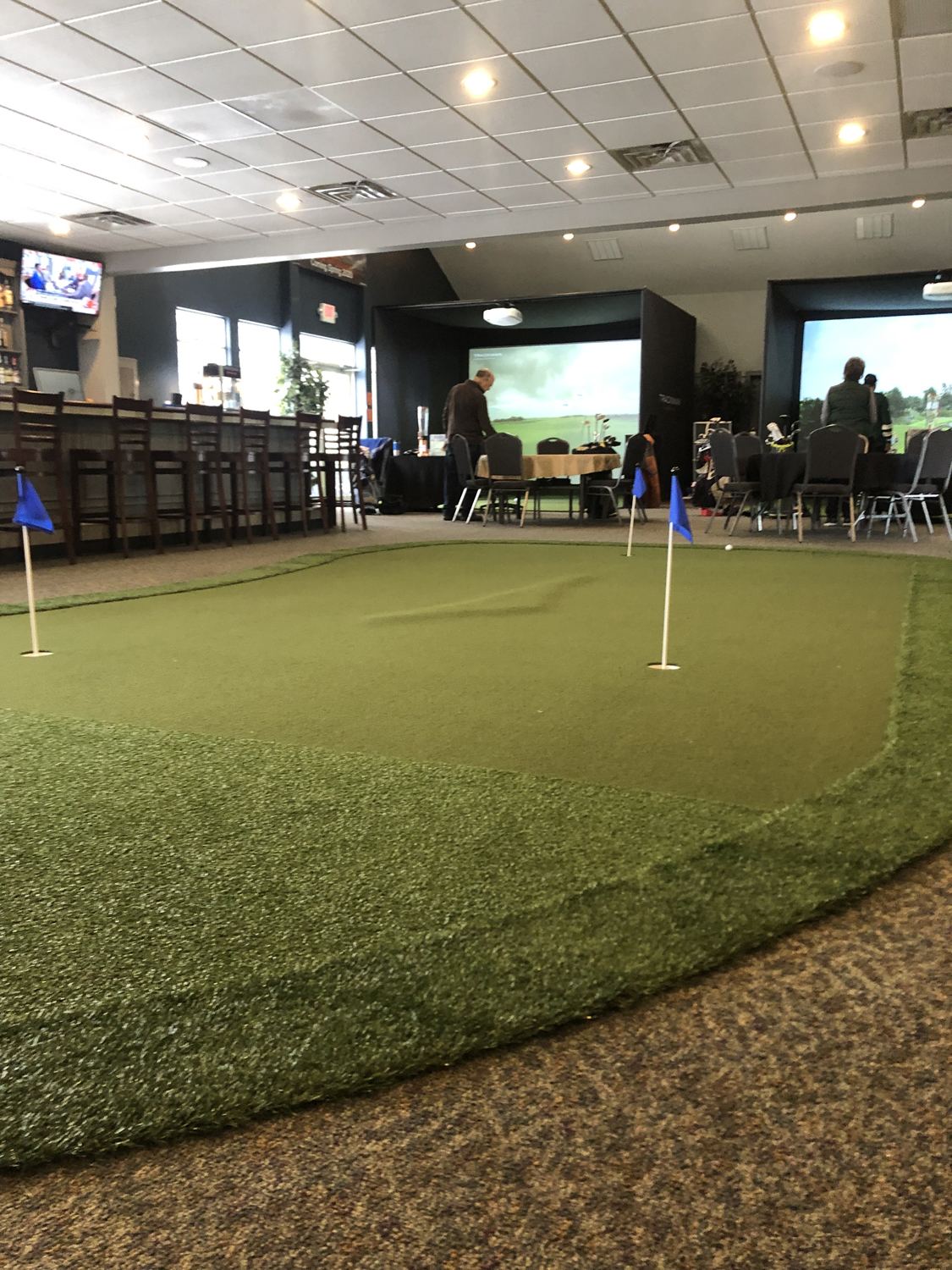 As mentioned briefly, golfers have plenty of chances to improve their skills and take their game to the next level. The Practice Station boasts three professional instructors whose programs and expertise are making the game more fun as they help their students shoot lower scores. PGA Professional, Matt Lindberg starts each student off with a complete skills analysis on the six-hole layout, putting a lesson plan in place for their progress, while providing detailed practice goals for students to achieve between lessons. PGA Professional, Mike Bode and teaching professional, Heidi Haas round out the team, offering private and group instruction.
The Practice Station Membership choices include a range-only option, a practice holes-only option, and one that encompasses the whole facility. Plans are in the works for annual memberships that will enable members to utilize the heated bays that are planned for installation shortly.
Ho would also explain the golf outing alternatives that The Practice Station offers. With a large enough group, a business or organization can bring their corporate or charitable event to Bauer's uncommon, yet innovative practice facility. With a bevy of contests and games that can be held on the six practice holes and TrackMan driving range, businesses can hold their own team-building sessions and charities can raise money for their cause in a shorter, more exciting period of time than today's more common golf outings usually take.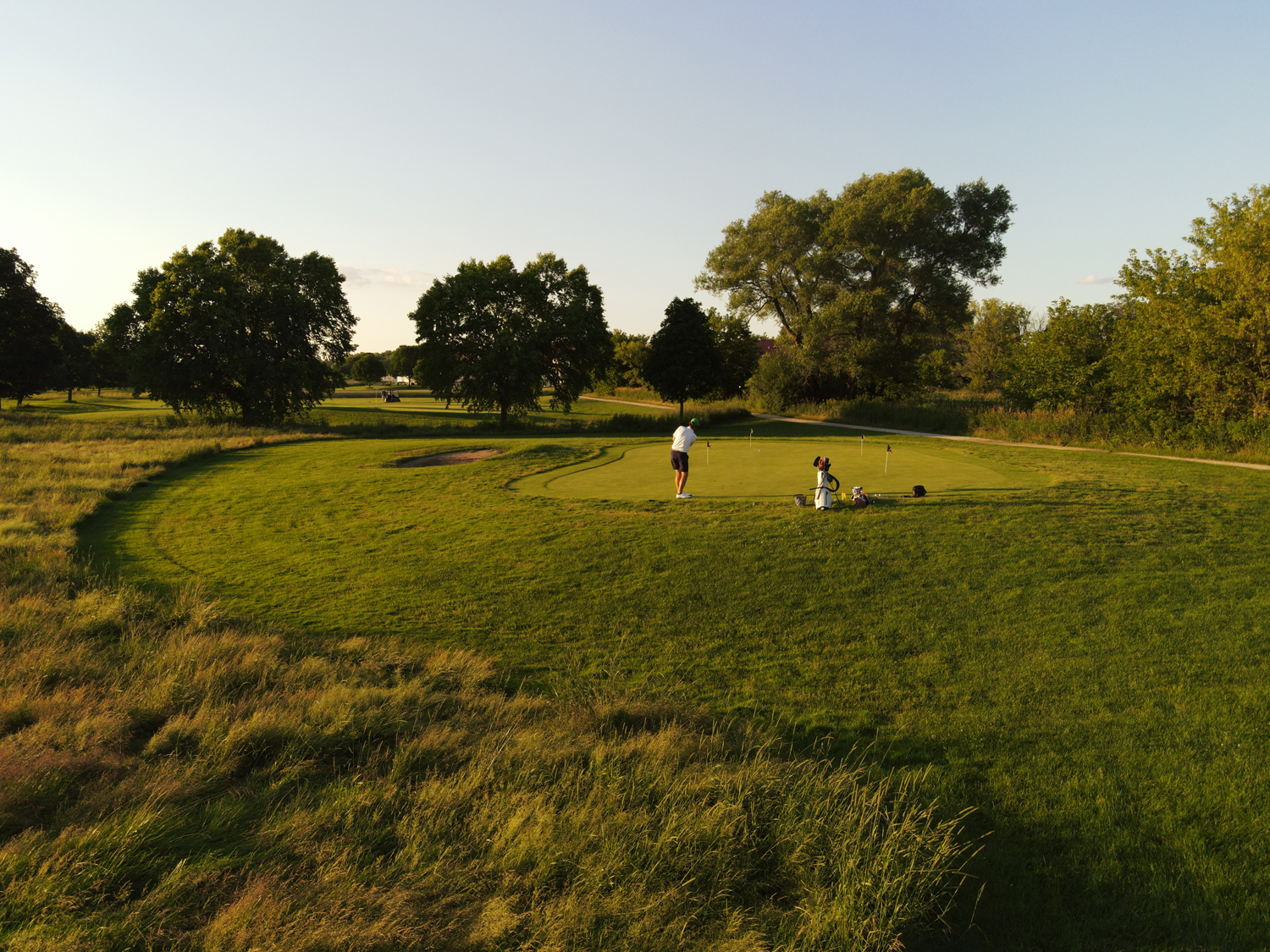 2019 was truly a transition year for Bauer and his staff, with 2020 being its first fully-operational year. Despite the challenges that COVID-19 has presented, the facility maintains a growing membership and dedicated clientele. "I love the product and the facility, and the golf practice that we can give to people. And I think it's changing the game of golf," Ho expressed. "We are reteaching people how to practice."