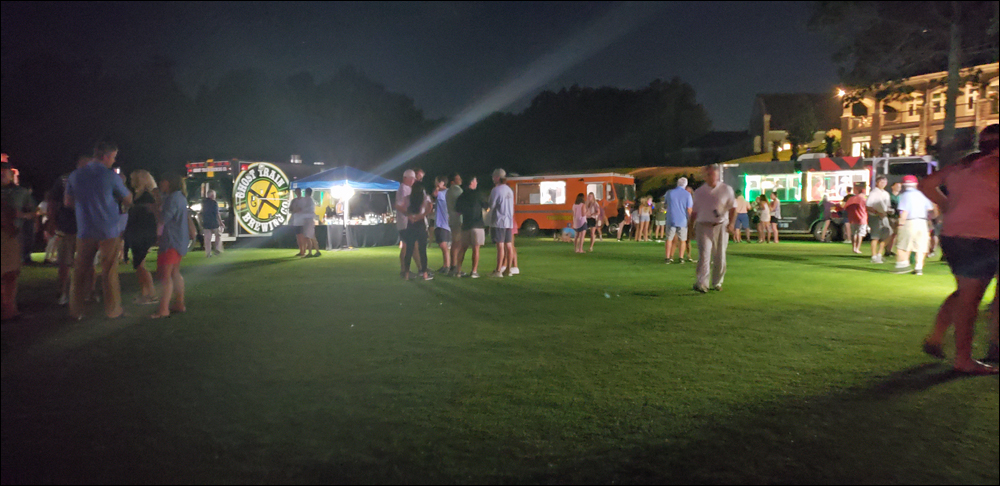 By Vinnie Manginelli, PGA
As we continue to socially-distance from each other to battle the spread of the COVID-19 virus, it might help to think about better times – sunny days enjoyed at golf facilities across the country, time spent with friends and family on the golf course, sharing a meal or a drink in the restaurant, or even a swim in the pool.

In recent years, the practice range has also become a popular spot at private clubs, public courses, and even stand-alone ranges. After all, the range is often the lifeblood of a golf facility. In addition to the revenue it brings in from range balls sold to eager golfers seeking a better golf swing, it is also a vehicle to promote equipment sales in the golf shop through demo days, special club-fitting days, and even product testing. Also, PGA Professionals who depend upon lesson business to make a living, use the range as their office, coaching students – from beginning golfers to the top pros on Tour. And the practice range is used for group clinics, junior camps, and PGA HOPE sessions that increase participation and grow the game of golf.
Cody Carter, PGA Head Professional at Savannah Quarters Country Club, in Pooler, Georgia, hosts an annual Golf Fest that incorporates a majority of these elements. There are free lessons, vendor demos, games for kids, and fun for the whole family. "Members talk about it long after its conclusion and get excited for the next one," Carter stated.

Nicole Weller, the Senior Director of Coaches Institute & Longleaf Academy at Longleaf Golf & Family Club, in Southern Pines, North Carolina, implemented a tradition a decade ago at her previous facility, The Landings Club, in Savannah, Georgia – Savannah Girls Golf Day.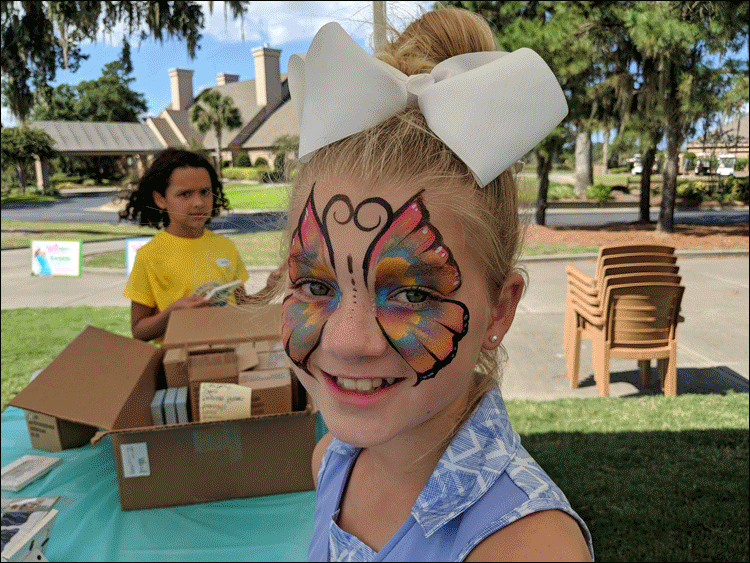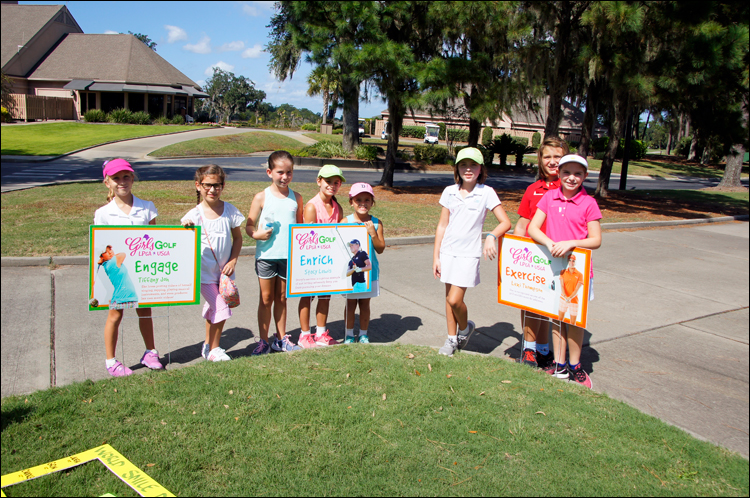 This annual event was conducted in collaboration with the Georgia State Golf Association and was a constructive way to use the practice range to offer beginners basic instruction, games, and activities. "With increased participation among new golfers comes increased revenues, rounds, lessons, and club sales," Weller says.
Jim McCann, the PGA Head Professional at Spook Rock Golf Course, in Suffern, New York welcomes local high school gym classes to his range every spring and fall. He provides the clubs and the school teachers oversee the students. The goal here is to pique the interest of non-golfers to want to take up the game and potentially inspire young recreational golfers to pursue high school and college competition. "Giving kids the chance to play golf, many of whom are simply not from golfing families, can only be a positive thing. Kids are exposed to a new activity and we have hundreds of potential future customers," McCann highlighted.

As many in the golf industry understand, finding new and innovative ways of generating revenue has become part of most business plans, and as we come out of the current pandemic that our country faces, using the vast space that the range provides to increase revenues and offer creative events and opportunities will be more important than ever. In addition to the efforts of Carter, Weller, and McCann, many PGA Professionals have been implementing special non-golf events that bring people together and generate revenue for the club.
Steve Smith, the PGA Director of Golf at Greystone Golf and Country Club, in Birmingham, Alabama, hosts an annual concert for his members. "We have welcomed artists from the local symphony, big-time cover bands, and up and coming acts from Nashville to our annual event," Smith commented.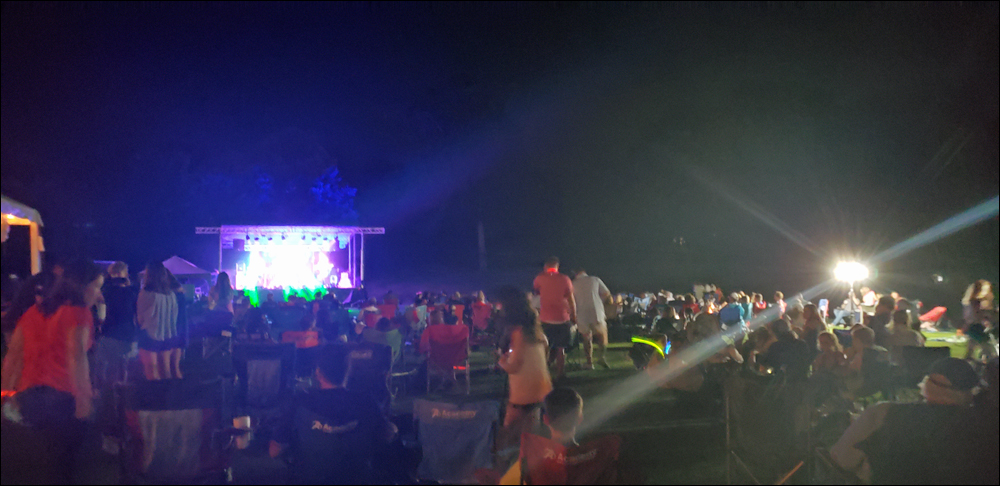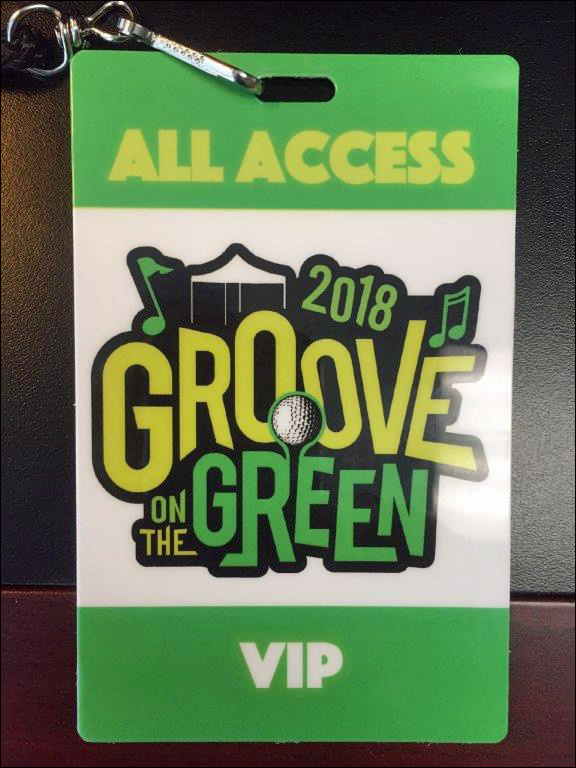 The event is free to members and guests and serves as a major fundraiser for the Greystone Foundation, a vital local charity. The money raised comes from the sale of space in various VIP tents at the concert, as well as major sponsorships by local businesses. Food trucks are on site to offer their wares to concert guests, helping to make the annual affair a complete night out.
Jason Fiore, PGA Head Professional at Forest Hill Field Club, in Bloomfield, New Jersey sets a high standard for himself every year at his club's Member-Guest event. One year he had a floating green to challenge participants – another time, he set up a three-point challenge, branching away from golf a bit. A few years ago, inspired while watching the MLB Home Run Derby during All-Star weekend, Fiore transformed his practice range into a ballpark, with foul poles, a batter's box, and pitching machine. "We had popcorn and hotdogs on hand to add to the baseball atmosphere we were trying to create," he said. "Best of all, we had a PA announcer – "Now batting…" – and even some walk-up music for each participant." Using softballs, each batter got five swings to challenge the outfield fence, 220 feet down the line and 250 feet to dead center. Fiore said it was a huge success and plans on doing it again in the future.

These innovative PGA Professionals are using their practice ranges to grow their business, promote member events, and provide unique experiences that many participants will not soon forget. Brent Krause provides that experience for kids and dads each June. The PGA Master Professional and General Manager at Wynlakes Golf and Country Club, in Montgomery, Alabama hosts a campout on his range to coincide with the Father's Day holiday.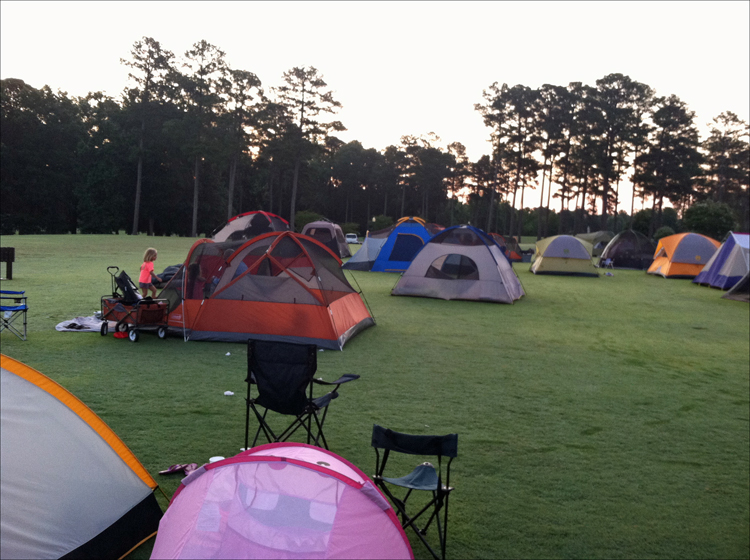 Families pitch their tents on the range and enjoy chicken fingers, pizza, and drinks while watching a movie on an inflatable movie screen. They even make S'mores around an old-fashioned campfire. "Our WynFire Campout is one simple example of what we do to bring members together, engage the youth at our club, and utilize our facilities for more than just golf," Krause commented.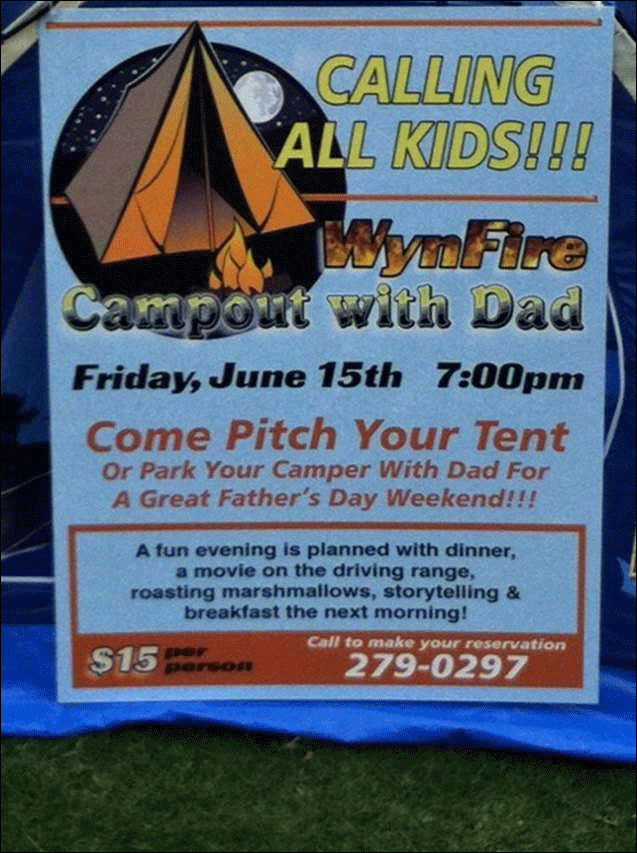 The practice range is not just for golf anymore. It offers a world of possibilities – all of which bring people together in camaraderie and fun. It's about creating memories, and when possible, generating revenue. These are but a few examples of what golf professionals across the country are doing to accomplish their goals and go above and beyond. Think about what you can do at your facility.