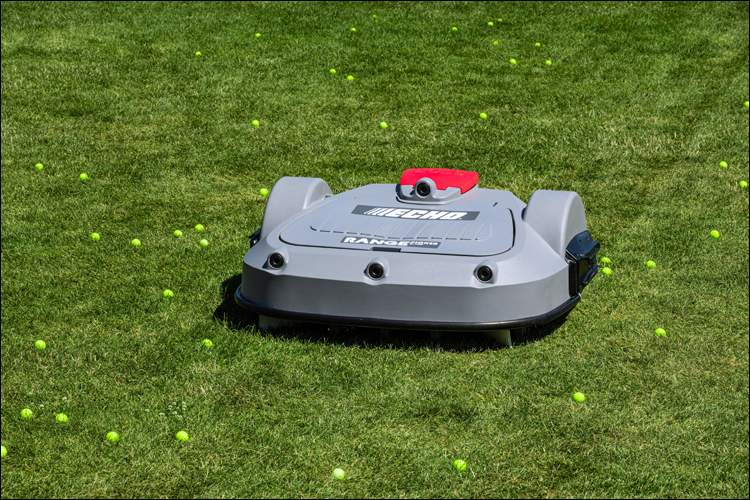 By Vinnie Manginelli, PGA
They say self-driving vehicles are the wave of the future. In the world of golf course maintenance, autonomous mowers have already arrived. Several companies, including Toro and John Deere, are in various stages of research and development, as well as testing and implementation.

For golf range owners, or course superintendents with practice facilities to maintain, there are new and innovative methods to conduct business, specifically picking your driving range using autonomous technology.
Joe Fahey, the Vice President of Product Service and Robotics for Echo Incorporated says, "We've been testing these for a number of years and the first generation has been available in Europe for about eight years." Fahey indicated that testing in the U.S. has been going on for the past three years, with the second generation being released last October. Fahey also highlighted the overwhelming response the company received to their products at the PGA Merchandise Show in Orlando last January. "Right now, we are in the process of setting up [testing] sites around the country," Fahey commented, enabling superintendents to go to a nearby course to witness the equipment in action – their main test site being at Kemper Lakes Golf Club, in Kildeer, Illinois.

"There's a bigger story than just the picker," Fahey declared. Echo Robotics has an autonomous mower that works in tandem with their autonomous picker. The duo can be controlled by the superintendent remotely via a smartphone or tablet. While one is picking, the other is not far behind, mowing the grass to a perfectly-consistent height. With a protective guard on the blades of the mower, stray balls are not destroyed, as so many are with conventional, staff-operated mowers.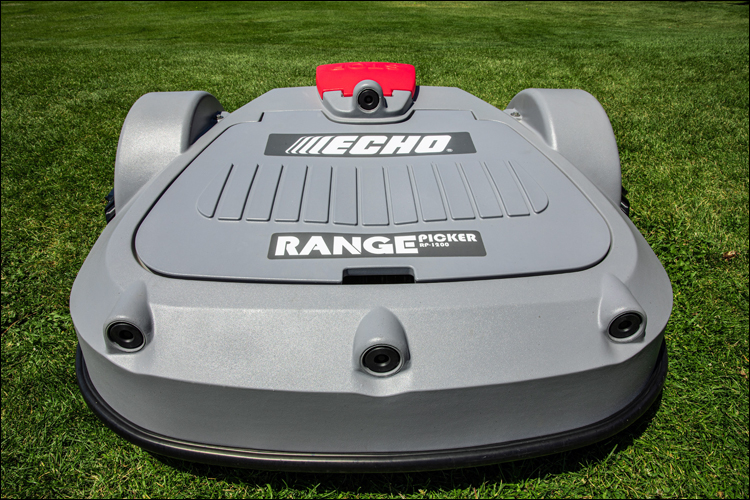 Another benefit of these devices is their relatively light weight. At 160 and 180 pounds respectively, the mower and picker can maintain a practice range in wet conditions that normally preclude heavy machinery from operating, for fear of getting stuck or damaging the turf. The savings in man hours depends upon how busy a facility is and how often they pick and mow the range – but there are several factors that provide benefits to every facility utilizing this technology. For instance, you never have to close the range to mow it, as the autonomous mower can operate all day if needed, only requiring staff-attention when charging is needed. Also, since the picker can also be working constantly and the mower won't cut any stray range balls that get in its way, a facility can purchase fewer balls each year. With less compaction on the grass, they are much friendlier to the turf.
Fahey added that they are working with various Topgolf locations, most recently completing an installation in Fort Worth, Texas. "This is a new paradigm," Fahey says. "As long as a superintendent can have a creative mind, this is a tremendous tool for the range."
For more information on Echo Robotic range solutions, log on to https://echorobotics.com/driving-range/.