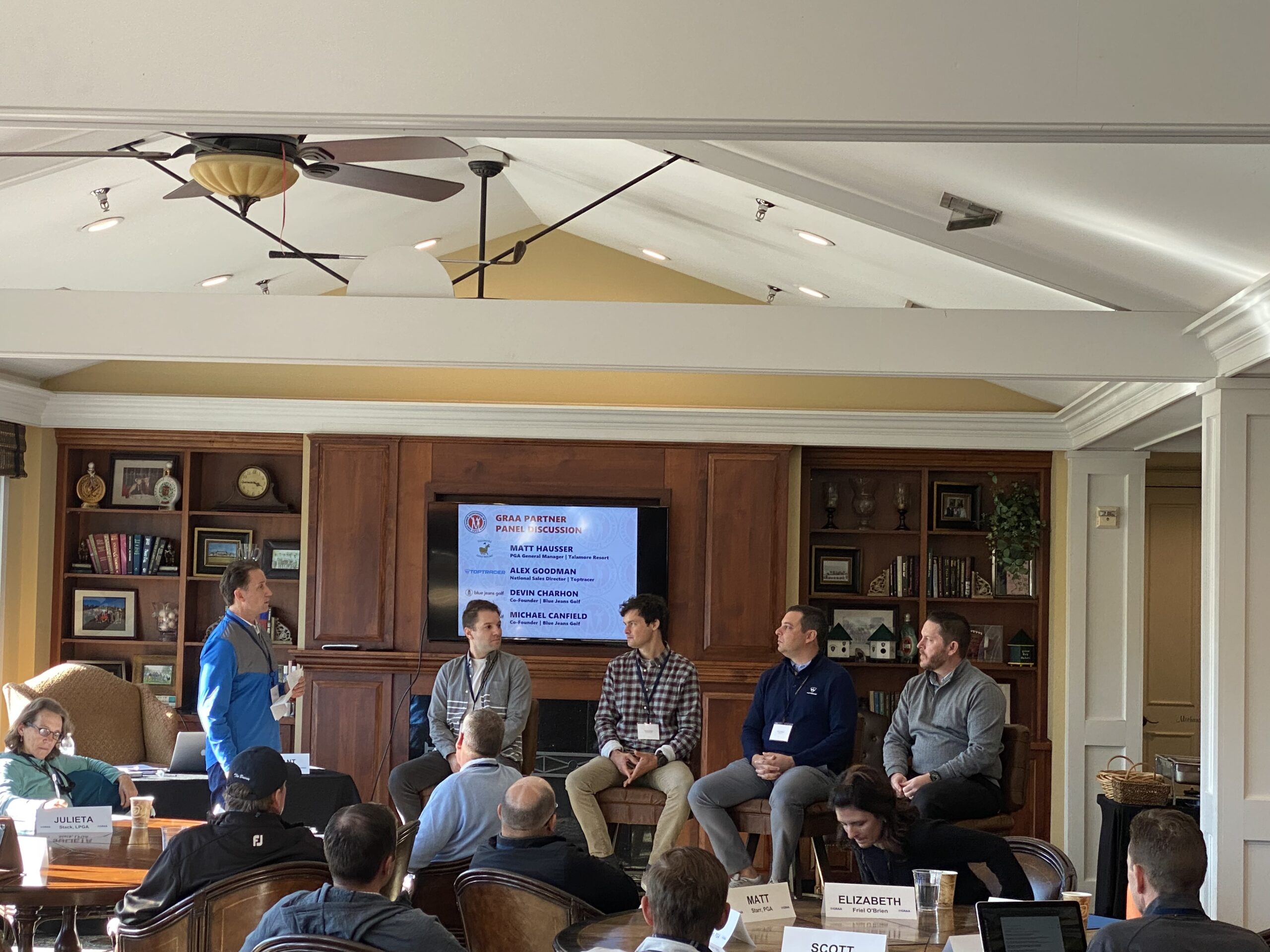 By Vinnie Manginelli, PGA
The mission statement of the Golf Range Association of America (GRAA) is "To harness the combined power of all golf professionals at all types of facilities, including private, public, resort and stand-alone facilities, to use their range and practice areas to increase their revenues, enhance their careers and help grow the game of golf."
Through our monthly publication, Golf Range Magazine, virtual meetings and in-person gatherings, the GRAA brings PGA Professionals, facility owners and operators and other industry leaders together in discussion, an expression of ideas and a sharing of experiences that motivate and inspire those attendees to do more within the business of golf.
In November, the GRAA held the inaugural GRAA Awards Conference presented by Toptracer, at Talamore Golf Resort and Mid South Club in Southern Pines, North Carolina. The goal of the three-day event was to bring together GRAA award winners in celebration of their achievements, network with peers and engage in special programming designed to foster the open sharing of trends and thoughts for the future.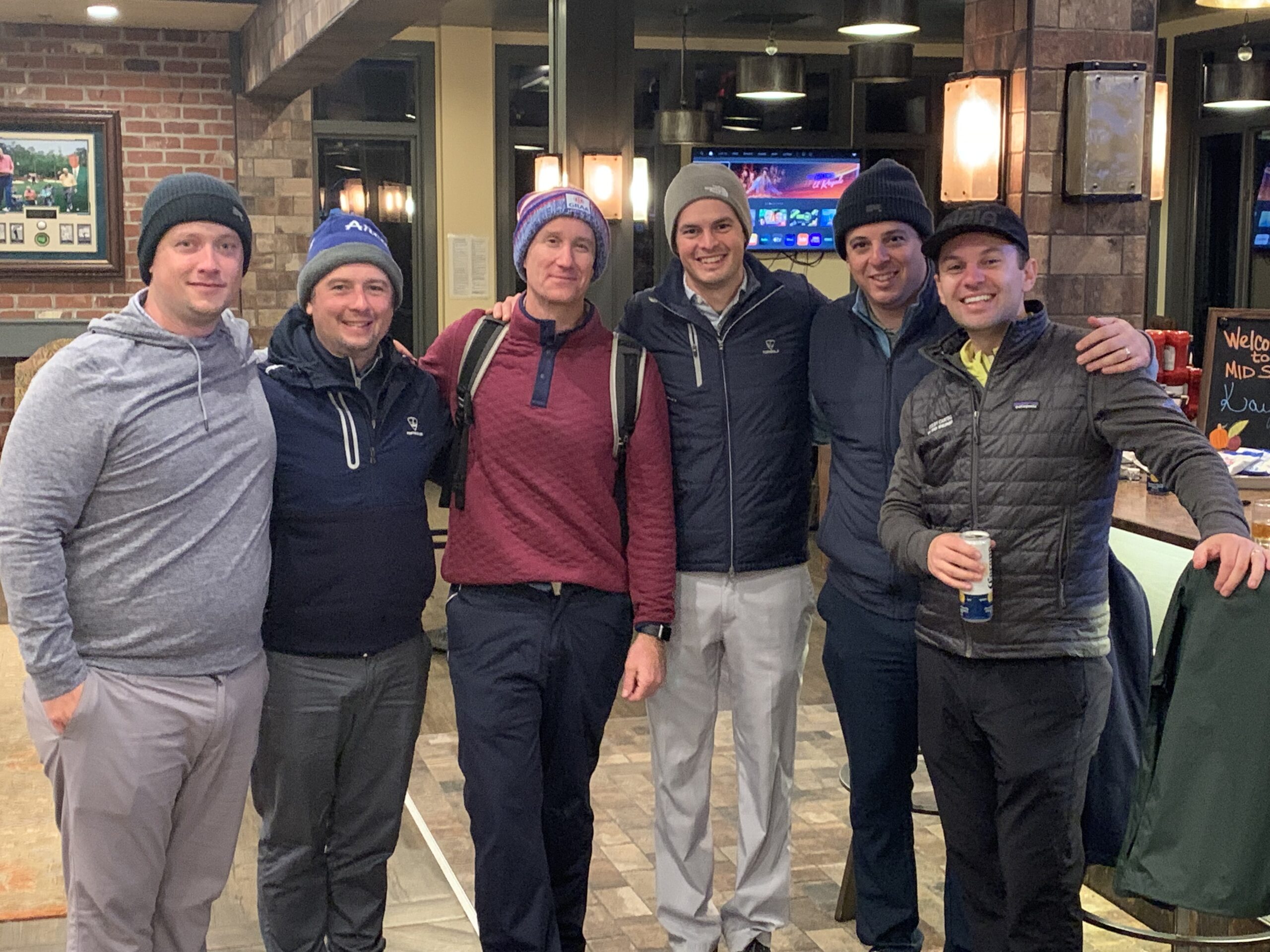 The theme for the conference was "Sustaining Success," and it included indoor and outdoor breakout discussions that would focus on strategies for sustained, long-term operational growth. The agenda centered around the six pillars of the GRAA – Teaching, Practice, Player Development, Fitting/Demo, Operations and Engagement. There was also a general vibe of excitement for the future of the industry.
The event was facilitated by Bryant Shuford, PGA, and Patrick Cherry, Relationship Managers at PGA Magazine and the Golf Range Association of America.
Sunday, November 13th included attendee check-in, registration and a welcome reception at the Talamore clubhouse.
Monday, November 14th was a day chock full of engagement and discussion at Mid South Club, and concluded with a very special Toptracer experience and dinner back at Talamore to close out the day.
The special event ended on Tuesday, November 15th with breakout discussions and a conference wrap up, leaving all in attendance rejuvenated, motivated and inspired to continue their great work, and seek even further ways of presenting the game of golf to all demographics and skill levels.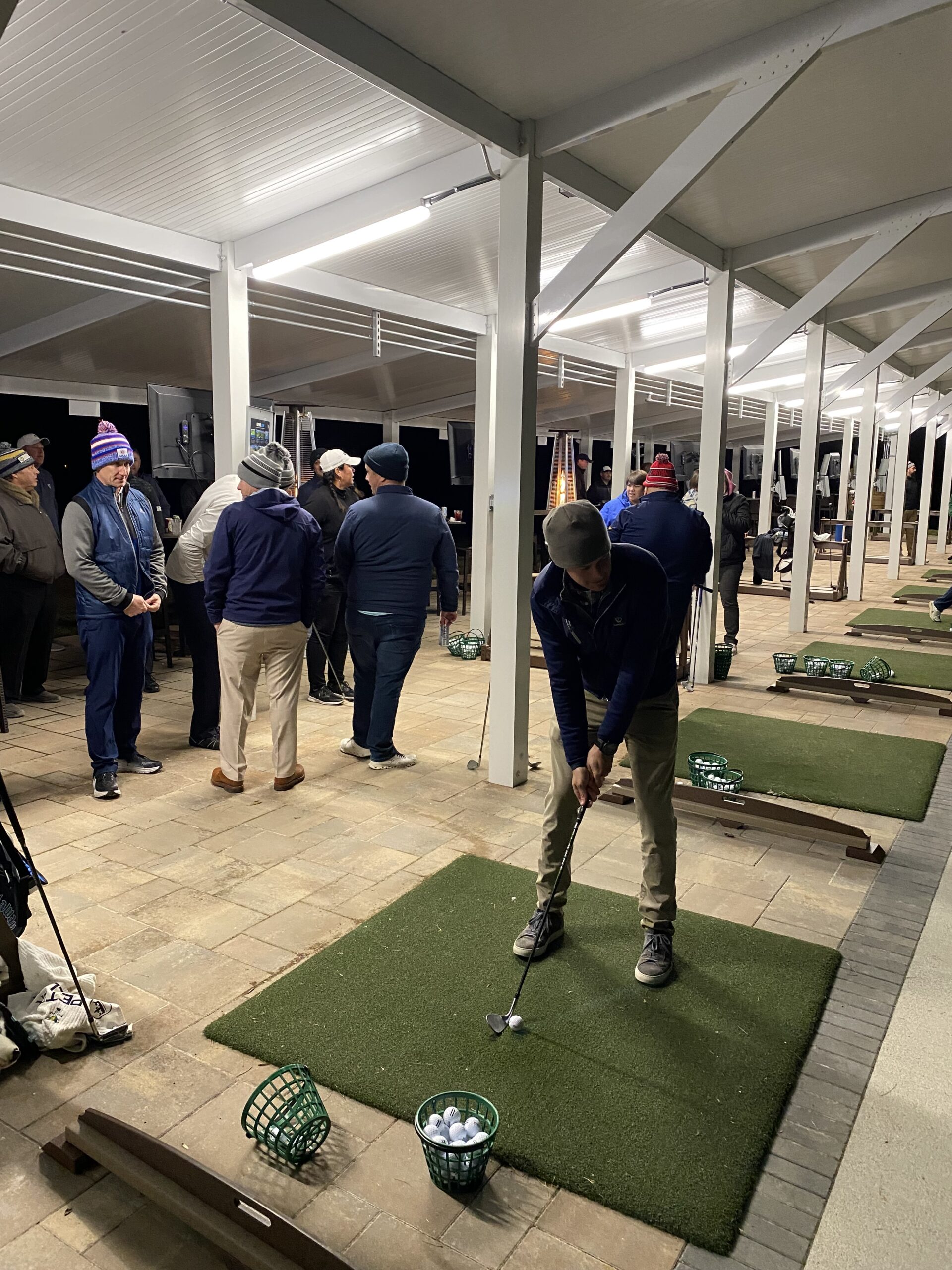 The Toptracer event on Monday night enabled participants to experience the stellar technology that Toptracer Range offers. With temperatures hovering around 35 degrees, attendees stayed well beyond the scheduled three hours because they were having so much fun with Toptracer Range and were enjoying the camaraderie of their peers. There was a special closest to the pin contest, won by Erik Sorensen, the PGA Owner/Operator of Newbury Golf Center, located about 30 miles from Boston in Newbury, Massachusetts. His shot on the 7th hole at Pebble Beach stopped less than two feet from the cup, earning him a $250 Toptracer gift card.
The affair also brought together two very special guest speakers who have been awarded GRAA Top 100 Growth of the Game Teaching Professional honors more than five times each, earning them Elite Members status. Lou Guzzi, the PGA Director of Instruction and Owner of the Lou Guzzi Golf Academy at Talamore Country Club in the Philadelphia PGA Section, and Shawn Humphries, Owner and Founder of Elite Performance Systems in Irving, Texas, were on hand to share their expertise.
Guzzi offered full swing tips and drills and shared ideas to help PGA instructors and coaches get the most out of their students. Humphries discussed the notion of building a framework through thinking, training and reinforcement. Their exemplary resumes speak for themselves, and the conference was enhanced with their attendance.

The breakout sessions included a recap of 2022 in regard to successes, challenges and knowledge gained; a vital discussion on the customer experience; a programming and player development segment on fostering golf's next generation; and a session on long-term planning for coaching, infrastructure and operations. These topics speak to the very core of what the GRAA award winners and conference participants do in their businesses every day.
Feedback from the award winners gave event administrators solace in knowing that the time and effort that went into its organization were well worth it. This event wasn't just a vacation for its attendees. Listening to their comments shows the value they derived from the time together amid the wide breadth of their experience.
"The GRAA does an amazing job creating an intimate environment for facilities to share their thoughts on the business. The first ever Awards Conference was a great example of the unique platform that has been created for the best in the business to share their experiences in 2022 – what made them successful, but most importantly what they want to learn heading into 2023. The range business has never been in a better position, and the award winners represented in that room are the leaders and innovators from whom we can all learn. Most importantly, it was great to hear from all facility types and understand the opportunities and challenges, as we (Toptracer) continue to develop a product that fits the needs of the marketplace. Thank you GRAA for all you do for the golf business." – Alex Goodman, National Sales Director – Toptracer
"It was a pleasure to attend the GRAA Awards Conference in November. The opportunity to get together and hear from some of the brightest and most committed owners/operators and coaches in the business was very enlightening. I walked away with thoughts and ideas on how to improve our range at Belfair, but also was intrigued to get expert perspectives on where the business looks to be headed in the future." – John Ogden, PGA Director of Golf – Belfair, Bluffton, South Carolina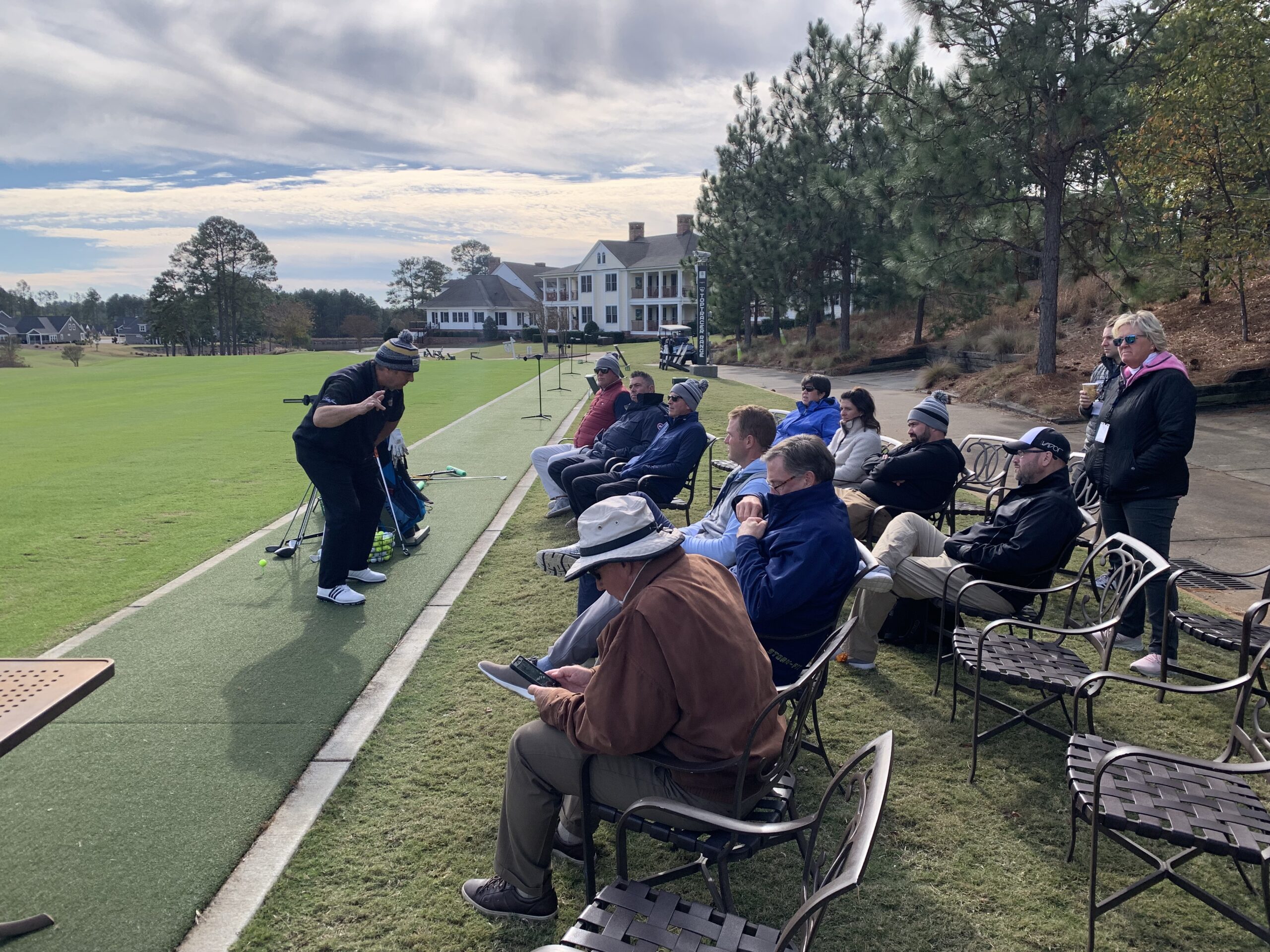 "It was a great conference! There were so many intelligent hardworking people from the range business in attendance. The information that was shared amongst the participants, through personal experience, was invaluable. We discussed trends that we are seeing at each of our locations, as well as things that have been successful at each participant's location. It was a fun and enlightening experience, and I look forward to future GRAA events!" – Elizabeth Friel, Owner – World Cup Golf Center, Hudson, New Hampshire
"The conference at Talamore was a tremendous experience. Bryant Shuford and Patrick Cherry played amazing hosts and were very organized. Email correspondence leading up to the event was informative and put me at ease. Arrival at Talamore was exactly what I expected and the resort did not disappoint. The opening night get together was a great ice breaker for the festivities that followed the next day. Guest speakers, Lou Guzzi and Shawn Humphries were outstanding. I had the pleasure of witnessing a clinic by Lou the year prior, but Shawn blew my mind, as he educates the golfer in such a different fashion than any other coach does. To hear a variety of different opinions from professionals/operators in public, private and resort facilities was revealing. The group engaged, agreed and disagreed on topics. I never looked at my watch one time, as the conversations truly engulfed my interest." – John Dipollina, PGA Director of Golf – Lyman Orchards Golf Club, Middlefield, Connecticut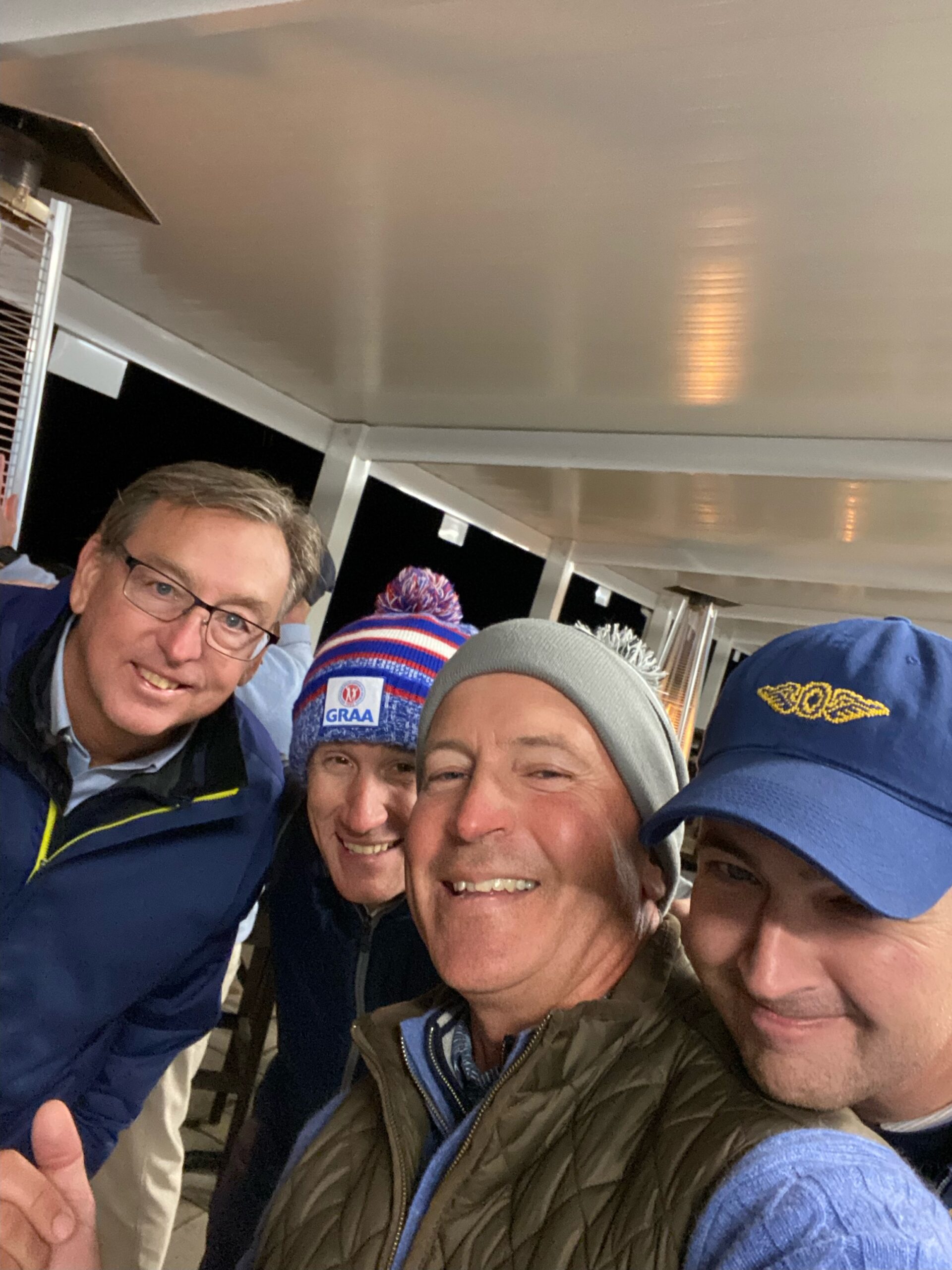 "It was great to be around leaders in our industry. Besides the wonderful roundtables and presenters, I learned about our industry and various best practices through simple conversation with my colleagues. Technology dominated the conference – how we are using it and where we are going with it. The golf boom was also a big conversation piece, including what we do to keep the momentum going and how we retain all the new players. I walked away from the conference with fresh new ideas that I could implement into my operation instantly. I also walked away with new friends in the industry, upon whom I can call for advice anytime." – Erik Sorensen, PGA Owner/Operator – Newbury Golf Center, Newbury, Massachusetts
"One of the highlights for me was getting to play Toptracer with PGA friends. What a great company with a great product! It was really fun to play a closest to the pin competition on the range before dinner. Toptracer gives you a chance to match your skills with family and friends, playing fun games on the range! The weather was cold, but the heaters were on, the driving range was lighted and the Toptracer graphics produced a great competitive atmosphere. I would highly recommend that everyone visit a Toptracer range for fun and games and good times!" – Adam Smith, PGA Head Golf Instructor – The Country Club of Virginia, Richmond, Virginia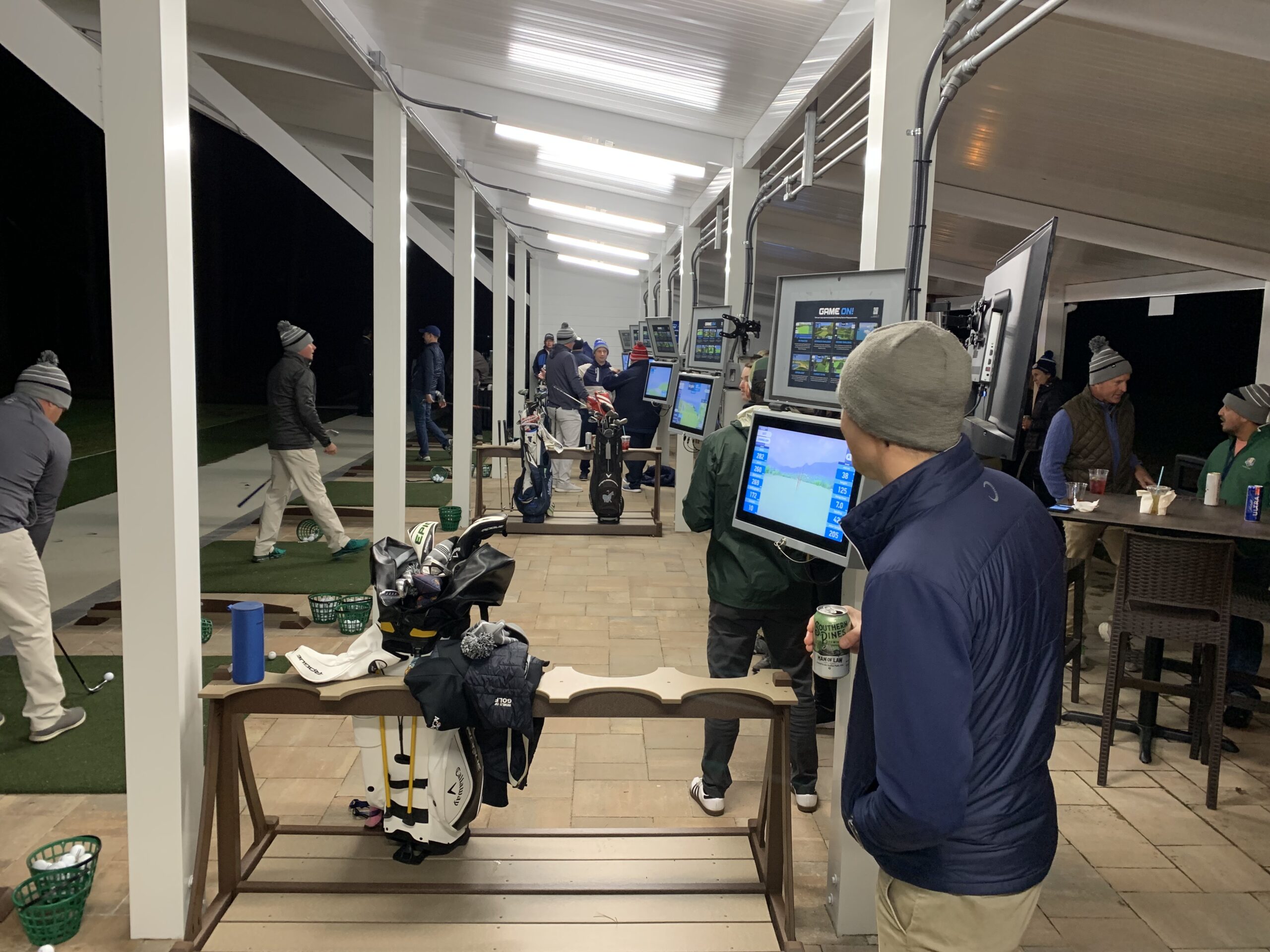 "At Blue Jeans Golf, we are always looking for new ways to evolve our operations and transform how guests enjoy the game. The GRAA Awards Conference was a great group of range owners and PGA Professionals with whom we shared what we are doing, and from whom we learned how others are growing the game." – Michael Canfield, Co-Founder and CEO – Blue Jeans Golf
The GRAA family thanks host PGA Professional Matt Hauser for the efforts of his stellar team, as well as our presenting partner Toptracer, and supporting partner Blue Jeans Golf, for their continued support of the Golf Range Association of America. The GRAA values your commitment to enhancing the careers of golf professionals and range managers.