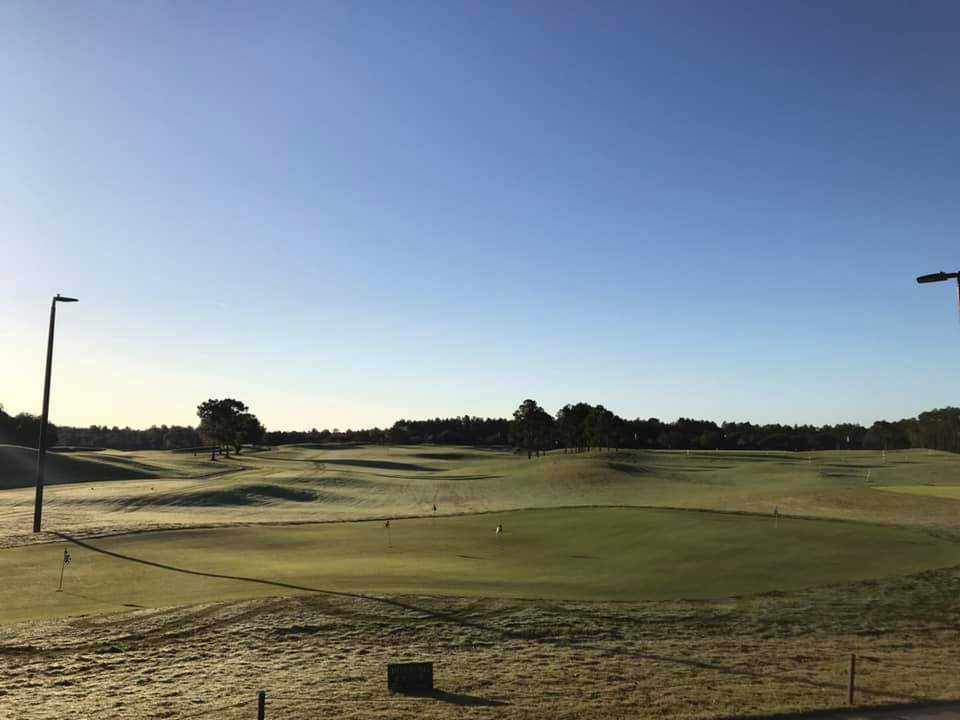 By Vinnie Manginelli, PGA
The Golf Club at South Hampton is a family-owned 18-hole semi-private golf facility in St. Augustine, Florida. The club, purchased by the DiStefano family in 2012, is operated by PGA Professional, Derek DiStefano and his brother, Willy, also a PGA Professional. With PGA Professionals in the Head Professional (Kris Smith) and General Manager (Jim Houston) positions, as well as two PGA Associate Assistant Professionals, the PGA of America is well-represented at this twenty-year-old club.
The facility features the home of Dan Carraher Golf. Carraher has been ranked among the top teachers in the world several times and has boasted PGA Tour teaching credentials since 2009, maintaining students on the PGA, LPGA, European PGA, Korn Ferry and Challenge Tours, as well as several top amateur and collegiate golfers. With such a team in place and a growing membership, Derek DiStefano was happy to discuss some substantial practice facility and short game renovations that have enhanced their golfers' experience.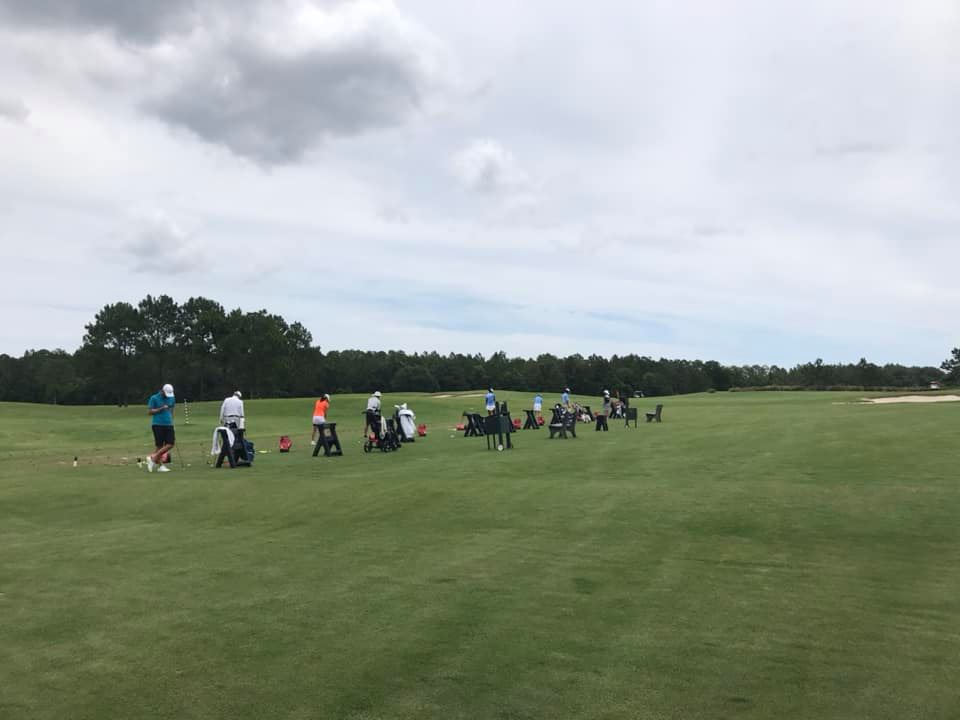 According to DiStefano, the club always had a good practice facility, with double-sided tees, one side for members and the other for public use. However, the short game area needed some attention, the tees needed to be bigger, and faster recovery turf was also a necessity. So, plans were put in place in 2017 to create The DWA Practice Grounds at South Hampton, named after the family's company, DWA Golf. These improvements to the property have enabled DiStefano and his team to not just deliver an enhanced product, but in turn increase membership rates, green fees, range balls and the whole golf experience offered at their facility, which has led to cash being generated for direct reinvestment into the club's capital plan as a whole. "Our goal is to continue growing the game and reinvesting in our product as much as possible," DiStefano commented.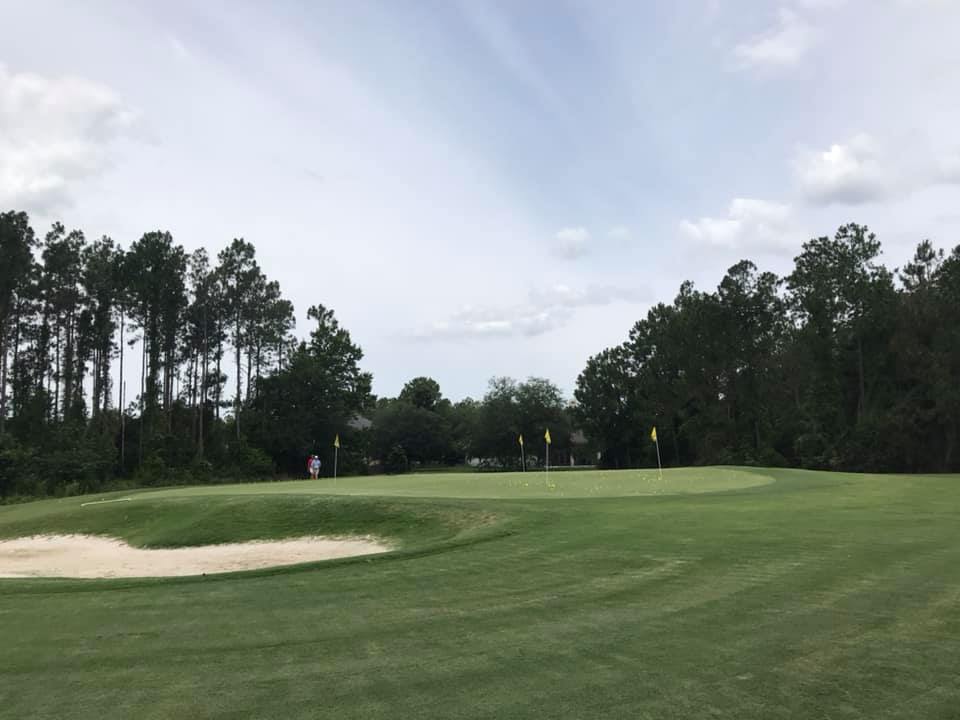 Having as many PGA Professionals on board as they do, growing the game of golf is an important mission at The Golf Club at South Hampton. "We have an opportunity to build an elite practice facility for the amateur golfer, who is our main end-user, and really cater toward increasing the value of our memberships and building our golfer development programs, which in turn obviously benefits the facility financially, as well as grows the game of golf as a whole," DiStefano stated.
Behind the members' end of the two-sided range, DiStefano isolated space that would allow for an ample-sized short game area. "We went with the project's architect and the shapers to TPC Sawgrass and looked at the Tour player facility there. We knew we had a significant area where we could have a 40-50-yard radius around the green. So, we worked with the project's shapers and our local golf course architect, Harrison Minchew, to design a short game area that offered [a configuration] where one side is higher and one is lower, so from one side you're hitting down to the green and the other side you're hitting up to the green." There's a shallow bunker, as well as a deep one, different types of apron, and 40-50 yards of fairway and rough from which members "can practice everything" as they hit to multiple pin locations on the expansive practice green.
In addition, the members-only practice tee was doubled in size and new features were added to create a more-welcoming space for club members, and DiStefano says that membership has increased tremendously as a result. Youth memberships alone have tripled in recent years due to these practice area enhancements.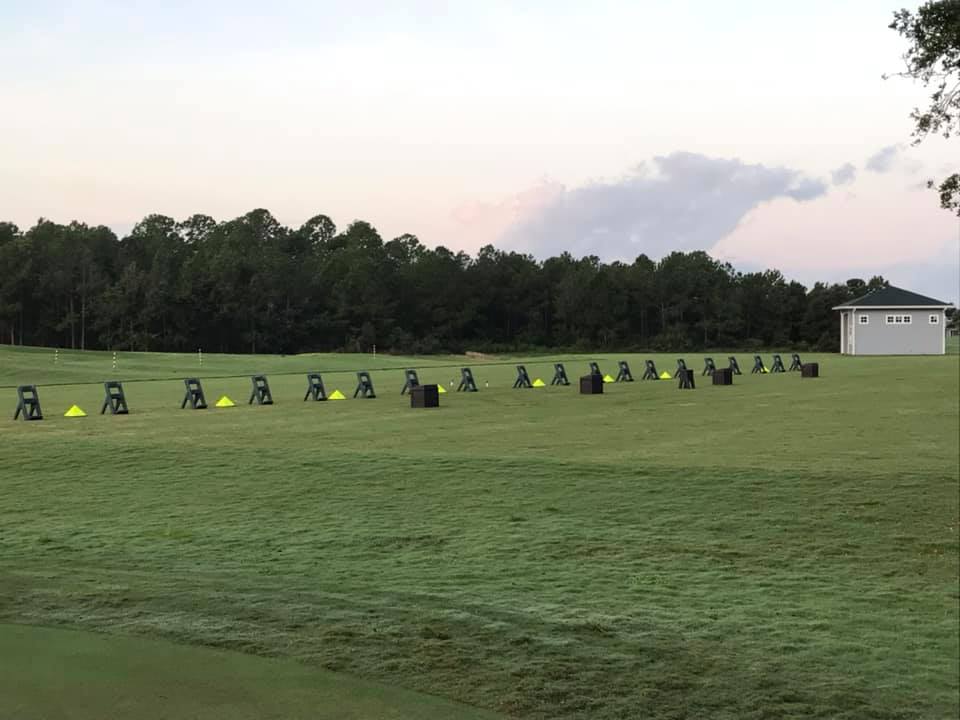 "The body of the hitting area was completely recontoured with the bulldozers to build target greens all over the place. There isn't a distance you can't practice to," DiStefano highlights. With so many more targets, golfers are staying longer than they had in the past. Practice nets were added at each end, about forty yards out so golfers can practice shots from that vital distance, as well as challenge each other to games and contests.
Shifting to the public side of the practice facility, DiStefano detailed more big changes, including doubling the size of the tee and installation of a new public short game area that consisted of a bunker and adjacent green that complement the massive putting green that was already in place for public golfers and those with practice facility memberships. The practice facility membership at The Golf Club at South Hampton is called Golfers Advantage and it lives up to its name by offering unlimited practice facility usage for $79 per month or $790 for the entire year – you also get special rates on the course after noon each day.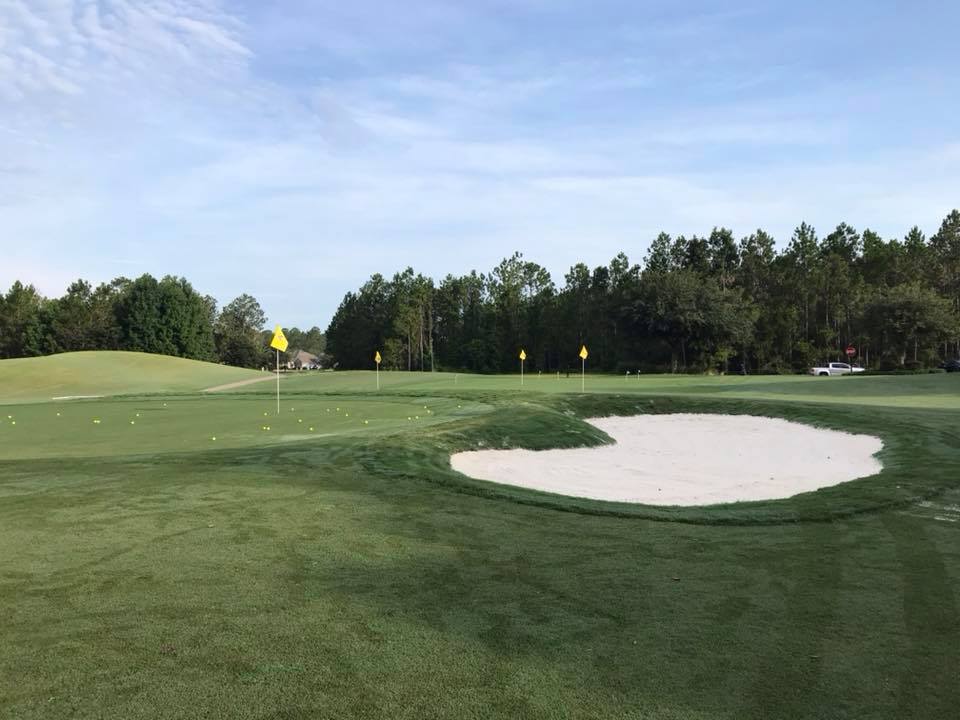 To add to the golfer's experience, which is such an important aspect of life at the DiStefano family's golf club, a new green was installed near the first tee that is used as the final warm up before golfers hit the links. However, this highly-contoured green serves a much greater purpose in creating lasting memories for members, while generating revenue at the same time. "We lighted that green because we wanted to have an opportunity to create a fun Friday evening experience throughout the winter months – so we have what we call Friday Night Lights, where once a month we get under the lights and have closest to the pin contests with the membership, and whoever else comes to cocktail hour at the club." The grille and bar are open, and participants, members and public clientele, are able to participate. DiStefano says they average 30-40 individuals for each fun Friday evening.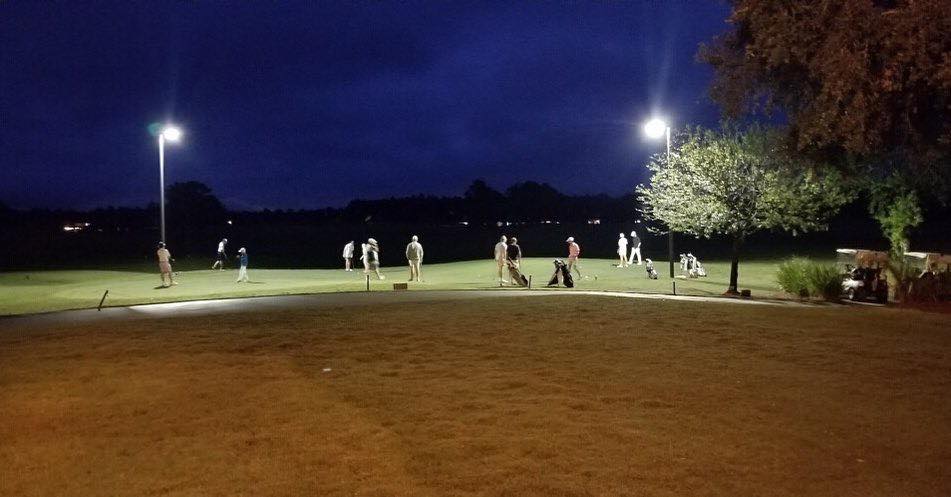 Part of that monthly event serves as a fundraiser for the club's member golf association. Half of the evening's proceeds go into payouts for the closest to the pin contest that night, while the other half will go towards scholarships awarded to local junior golfers on behalf of the members' golf association. "They give away various scholarships throughout the year," DiStefano would say proudly. The renovation of the facility was not only done with member-enjoyment in mind, but with the charitable nature of the membership considered as well.
As members and local golfers continue to enjoy the great course and updated practice amenities, Dan Carraher's golf academy has a unique indoor putting studio that offers climate-controlled comfort and the latest in putting analysis technology. He offers a wide array of player development programs that enable golfers to improve their skills and increase their enjoyment in playing, which boosts revenue streams across the club since golfers who have more fun, play more golf.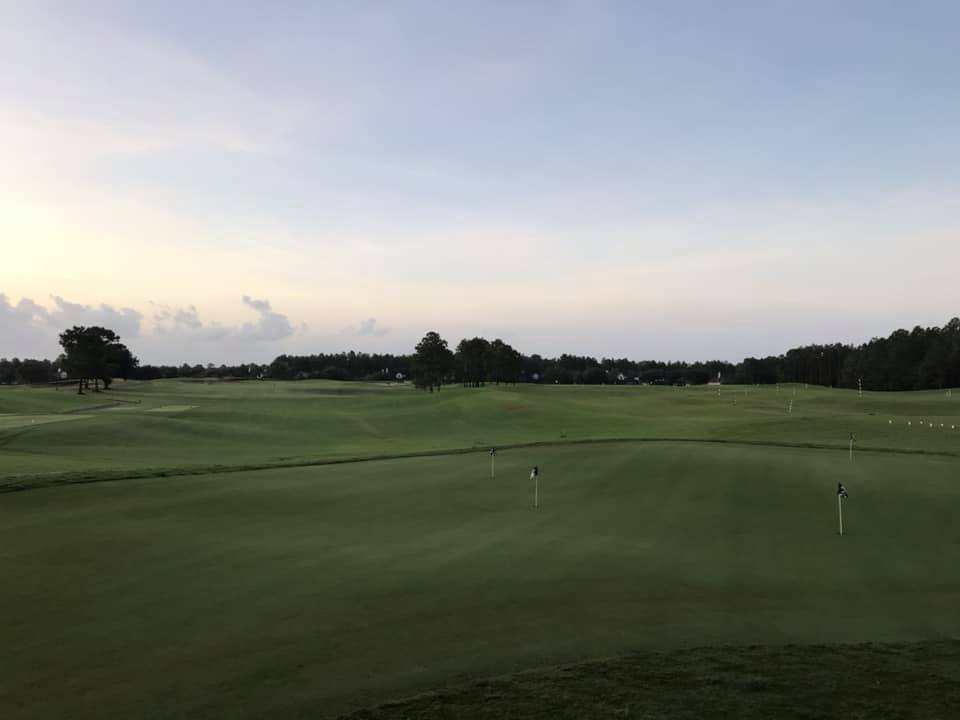 DiStefano tells a story of meeting a golfer from outside his facility who had recently played his course. In addition to praising the course and practice amenities, the gentleman complimented DiStefano on one other thing he noticed, the great number of families who were on the putting greens and hitting balls and enjoying time together. COVID has certainly impacted everyone in different ways, and has brought families together in many cases. It is DiStefano's goal that when COVID is a distant memory, those families will still frequent The Golf Club at South Hampton to create new memories, enjoy some exercise, and even make new friends. At this family-owned and operated golf club, it's about growing the game, building a business, and enjoying family and friends with a golf club in your hands and a smile on your face.