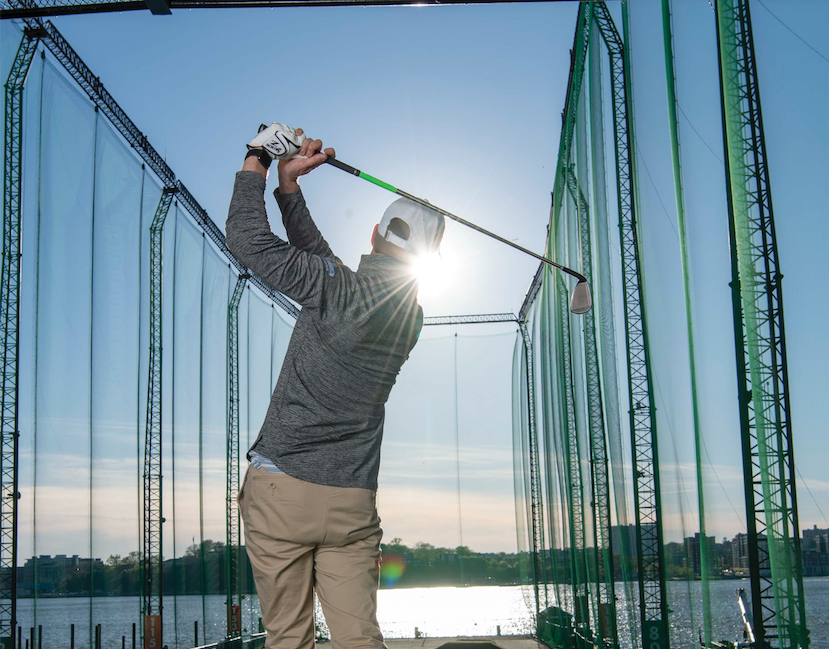 By Vinnie Manginelli, PGA
The Golf Club at Chelsea Piers sits on the west side of Manhattan, tucked between the West Side Highway and the Hudson River. It attracts golfers from across New York City, and visitors from around the world, some who want to improve their golf games and others just there to hit a few balls and take a break from the hustle and bustle of the big city.

As with most things in The Big Apple, The Golf Club at Chelsea Piers is not your average experience, with four tiers of heated stalls, an automatic ball tee-up system, a state-of-the-art golf academy with a dozen seasoned golf instructors, and all the technology that you'll need to improve your skills. The driving range overlooks the Hudson River and welcomes golfers until midnight during the peak spring and summer months (11 p.m. from November to February).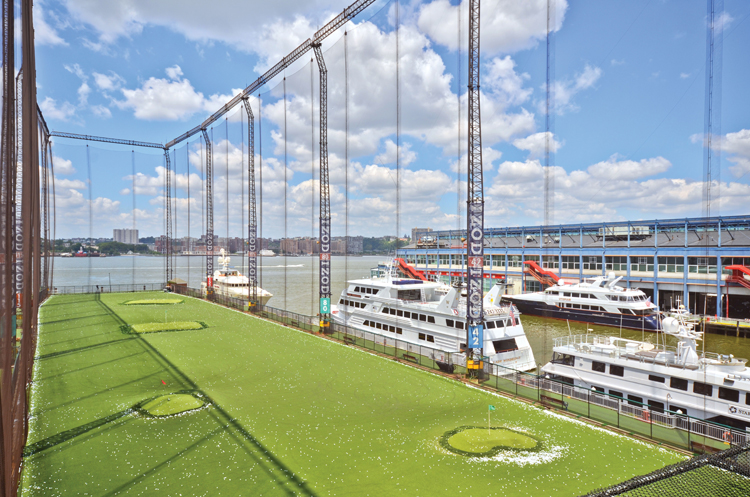 The Golf Academy at Chelsea Piers hosts students of all abilities, from experienced players to individuals hitting golf balls for the very first time. Employing a full team of golf professionals, the academy offers more than a dozen player development programs, from Golf 101 to schools for intermediate and skilled players.

Some of the programs provide the opportunity for recurring visits to Chelsea Piers, touching on a new topic each week or reinforcing what was already covered; other programs are intensive one-day schools that provide a plethora of information and evaluation feedback in a short period of time. The Golf Academy offers an array of options to its diverse and eclectic clientele. 
PGA Head Professional, Marjorie Jones, a recent Golf Digest 50 Best Women Teachers in America, understands that golfers don't always know what to expect from a golf facility located in a thriving metropolis such as New York. "One might think our Manhattan location would hinder our ability to educate golfers in a concrete jungle, but by offering introductory and game-improvement programs for all skill levels, our golf professionals are growing the game by engaging golfers in the big city."

Chris Stoudt, a fifteen-year teaching veteran at The Golf Club at Chelsea Piers says it's a high traffic facility that always provides a great golf experience. He has students who fly in from places like Hong Kong and Italy, a testament to the high-quality instruction offered and the latest technology utilized by Stoudt and his fellow instructors.
Students experience expert analysis via such technology as FlightScope Launch Monitors, V1 Swing Analysis System, JC Video Motion Analysis, K-Vest 3D Golf Swing Analysis, Blast Motion Golf Swing and Stroke Analyzer, and BODITRAK Force and Pressure Analysis. Stoudt is also TPI-Certified to provide full-service golf fitness to further improve the skills of his students.
In addition, the Academy has a 1,200 square foot putting green and a huge sand bunker for the complete education that every golfer needs. The Academy also offers custom club fittings to ensure students are playing equipment suited to their skill level and physical make-up.      
For those frequent customers, The Golf Club at Chelsea Piers offers various levels of membership, from an off-peak membership allowing members to hit unlimited balls during non-peak hours and a 10 percent discount on lessons during off-peak times, to a platinum membership that provides such benefits as bag storage, free parking, a private locker, unlimited hitting year-round, guest privileges, 20 percent off Academy golf schools, four hour long private lessons, a 10-pack of simulator time, and a USGA handicap Index.

With its convenient location and vast amenities, The Golf Club at Chelsea Piers is a leader in special events. From bachelor parties to birthdays to corporate events, the venue is ideal for any size gathering. With two Full Swing Simulators and 55 championship courses from which to choose, bar and catering services, and private rooms for guests to enjoy, The Golf Club at Chelsea Piers offers golfers everything they need, except the lush green fairways of their local golf course. For those golfers who call New York City home, and guests visiting from around the world, The Golf Club at Chelsea Piers is quite simply a bucket list destination.
Whether you come for the convenience, the technology, or the expertise, The Golf Club at Chelsea Piers has everything a golfer needs to satisfy his or her golf cravings. When in Manhattan, make some time to visit the golf professionals at Chelsea Piers – you can't beat the view. 
To experience The Golf Club at Chelsea Piers for yourself, go to https://www.chelseapiers.com/golf/.