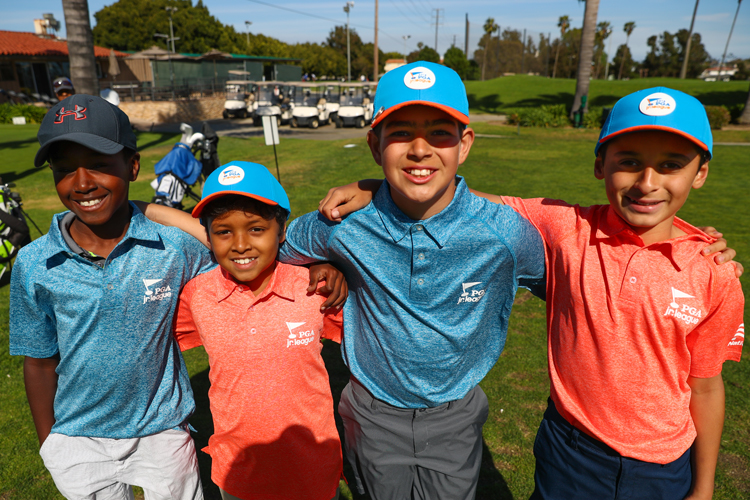 By Brendon Elliott
In 2012, sitting in a PGA National Youth Player Development committee meeting, I remember first being exposed to the concept of youth team golf. As with anything new, and especially as different as this, there were bound to be early detractors. Despite the nay-sayers, the first few years showed great potential for the new PGA Jr. League concept. 
Fast forward to November 1, 2017, as I sat on stage at the PGA of America's National Awards Night. I told Dave Marr, as he interviewed me after I received the PGA's Youth Player Development Award, that "PGA Jr. League is probably the most important youth player development program to come along in several decades."

At times along the way, there have indeed been things that I thought needed refining within the program. Since taking over the program in 2015, the PGA of America seems to have made those small, but necessary changes to help make this program not just sustain but grow. This growth reinforces what  I alluded to in November of 2017 – PGA Jr. League has been one of those game-changing initiatives for the golf industry.
The program has grown each year, with more than 60,000 boys and girls participating in PGA Jr. League in 2019, a 20% increase from the 50,000 players in 2018. Approximately 82% of the players were beginner or recreational golfers, demonstrating the developmental nature of the program and its inclusivity to youth of all skill levels. Approximately 25% of all PGA Jr. League players in 2019 were girls, and 15% of all players identified as multi-cultural or non-Caucasian.

The expansion of age divisions and seasons are helping make PGA Jr. League a year-round experience. Currently, there are two age divisions: 13u and 17u, the latter being implemented in 2019, an effort designed to accommodate the growing number of junior golfers who have aged out of the 13u program but are still interested in league play. The Fall Rec Season was also a nationwide launch in 2019 as a standalone season for kids to have fun and continue their team-golf journey with friends. The PGA of America recognizes the American Development Model as its go-to guide for decision making on programming changes and enhancements.
PGA Jr. League is the flagship youth pillar program of the PGA of America's 501 (c)(3) foundation, PGA REACH, with the goal being to make the program accessible to all interested kids in the United States and around the world. A partnership with DICK'S Sporting Goods and its Sports Matter initiative has allowed PGA Jr. League to award several thousand scholarships to players who ordinarily wouldn't have access to PGA Jr. League.

If you are a PGA or LPGA Professional still sitting on the fence in considering this program, it really is a no-brainer. At the very least, give one season a shot…you will not be disappointed.