New Gil Hanse design becomes home for Mississippi State University Bulldogs and a strong recruiting tool
BY: LEN ZIEHM
Gil Hanse is one of the biggest names in golf course architecture these days, catapulted by his design of the Olympic Course in Rio de Janeiro that will be unveiled later this year for the golf's return to the Summer Games.
More than 4,000 miles north, another Hanse designed course will be debuting around the same time. This fall the private Mossy Oak Golf Club in West Point, Mississippi, is scheduled to open. However, before the members experience the championship layout, the men and women's golf teams from Mississippi State University will put their Bulldog paw prints all over the newly-built practice facilities designed specifically for them.
Both men's coach Clay Homan and women's coach Ginger Brown-Lemm were quick to move their teams into the new facilities, located 16 miles from the school's campus in Starkville.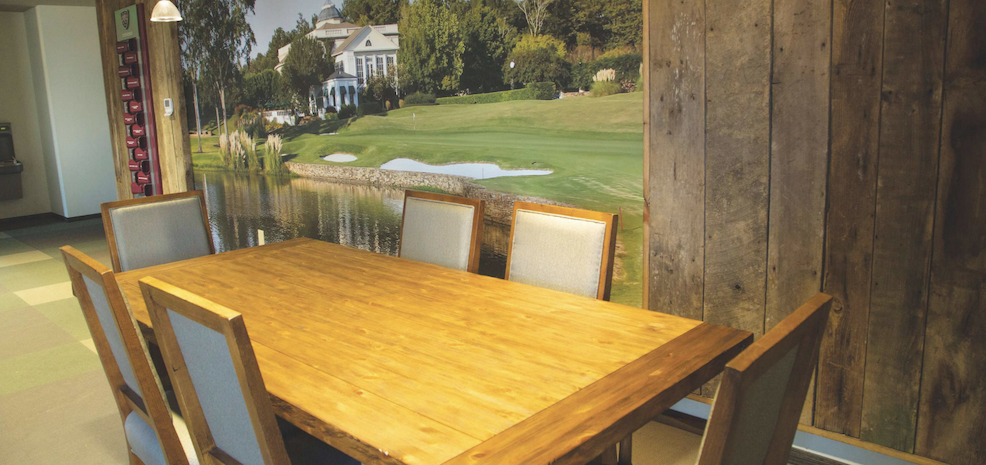 They first began utilizing it in the fall of 2015. Born from Hanse's vision, the practice facility includes a state-of-the-art 6,400-square foot clubhouse with hitting bays, a nearly 400-yard range with target greens, various putting/chipping greens, conference rooms and high-tech training aids. Already well decorated, it's provides a very comfortable home base for the collegiate golfers.
Most eye-catching is an 18,000-square foot practice green in the shape of Mississippi. Others are designed after the greens at Pinehurst, the greens at Old Waverly (the teams' previous home facility located nearby, and owner of the Mossy Oak land) and greens at other Hanse-designed courses.
"You could hit a 200-foot putt," says Homan. "There's no excuse for us being a poor lag-putting team now. This will really help us, but, more than anything, we have a home, a sense of pride there. It'll also be a recruiting tool. We have something to stick our chests out about."
"There's plenty of room for everybody to do what we have to do,'' says Brown-Lemm, a PGA Professional who is in her sixth season as the women's coach. "I can't describe the impact this facility has on our program. When I came here we shared a practice range with the public on a university course. We had playing privileges at Old Waverly and some other area courses, but it was limited and we didn't want to abuse the privilege."
Despite those somewhat limited resources, Brown-Lemm led the MSU women to a No. 1 ranking in the collegiate polls last fall before winding up in sixth place in the NCAA tournament.
"We came from nothing. We were an absolute non-competitor, and I'm proud of where we came from," she describes. "We operated course to course, which isn't uncommon for college programs. I'm excited to see how we can grow and get better with a facility like this at our fingertips."
It's important to note that the creation of Mossy Oak coincided with the planning for the MSU practice facility. Usually the creation of the range comes after the planning for a new course is completed, but that wasn't the case.
The creation of Mossy Oak started in 2012 when a donor, who has remained anonymous, granted $800,000 to the golf program at Mississippi State. The practice facilities, totaling in cost of nearly $3 million, were entirely funded by donors with no university or state money involved. The double-ended range now used only by MSU golfers will eventually be shared with Mossy Oak members, but there will be plenty of room for everybody.
All and all, the total Mossy Oak project is expected to wind up in the $10 to $12 million range. It was launched after 76 founding members, some from as far away as Utah and California, each put up $100,000. Among them is TV personality Steve Harvey and Bus Cook, the agent for retired football star and long-time Mississippi resident Brett Favre. Another NFL legend, Jerry Rice, is an Old Waverly member. All figure to play some sort of a role in getting Mossy Oak launched with a bang.