Concession Golf Club Set to Open the "Gimme" Short Course in November Along With Expansive Putting Course

BY: RICHARD HUMPHREYS
The Concession Golf Club features a championship Jack Nicklaus designed course that's named in honor of the 1969 Ryder Cup, referencing the famous putt Nicklaus conceded to Tony Jacklin to mark the first-ever tied Ryder Cup.
Now the club is again paying homage to the '69 matches with the addition of a signature nine-hole short course called the "Gimme." The course takes its inspiration from recognizable layouts across the golfing landscape. A deep sod-walled bunker and the green on the third hole are based on the Road Hole on the Old Course at St. Andrews. The ninth includes a bunker in the center of the green, like Riviera's sixth, and there is a hole with an island green, like the 17th at TPC Sawgrass.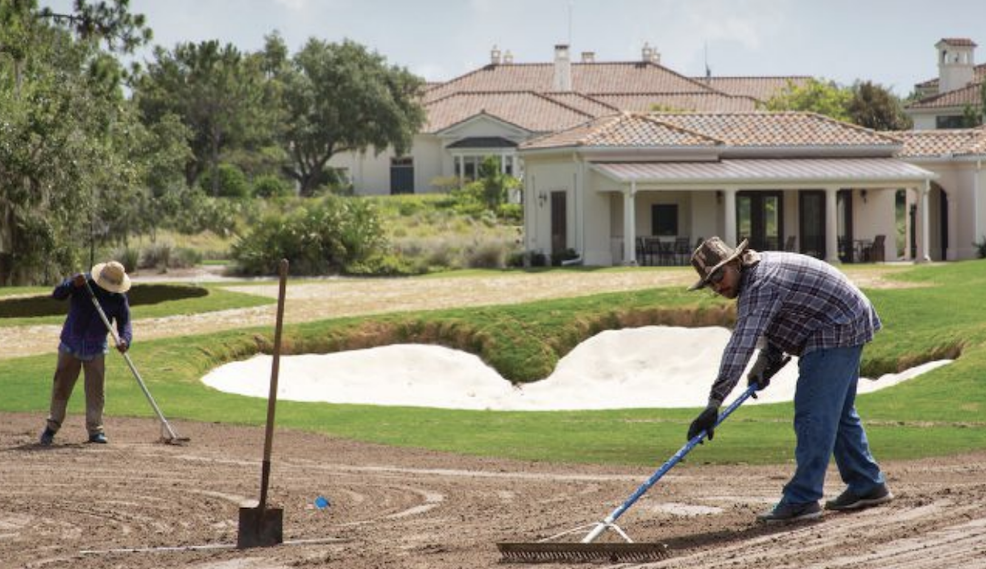 As part of the $2 million expansion of the golf facility, there will also be a new one-acre putting course called Snake Acre.
Construction started in March 2019 on an eight-acre parcel of land located within the championship course's routing. Sprigging and sodding were completed in late June, with fairways grassed with TifGrand bermuda and greens with TifEagle bermuda. The growing in phase is in progress.
The course, also a vision of Nicklaus Design, will have markings on each flagstick to signify the 'gimme' distance.
"We have created a par-three course equal in its quality and visual impact to The Concession's championship course and complements its challenging nature with a family-friendly design that caters to beginners, juniors, seniors and die-hard golfers alike," said Chris Cochran, senior designer at Nicklaus Design. "It has been a great experience getting to work with old friends, Bruce Cassidy Sr., Terry Kennelly and Jerame Miller on this long-awaited project."
"This course is designed to be fun and challenging for our members and even people who may be new to golf," said Kennelly, superintendent at The Concession Golf Club. "We've had a great time designing and implementing representations of some of golf's most famous holes around the world."