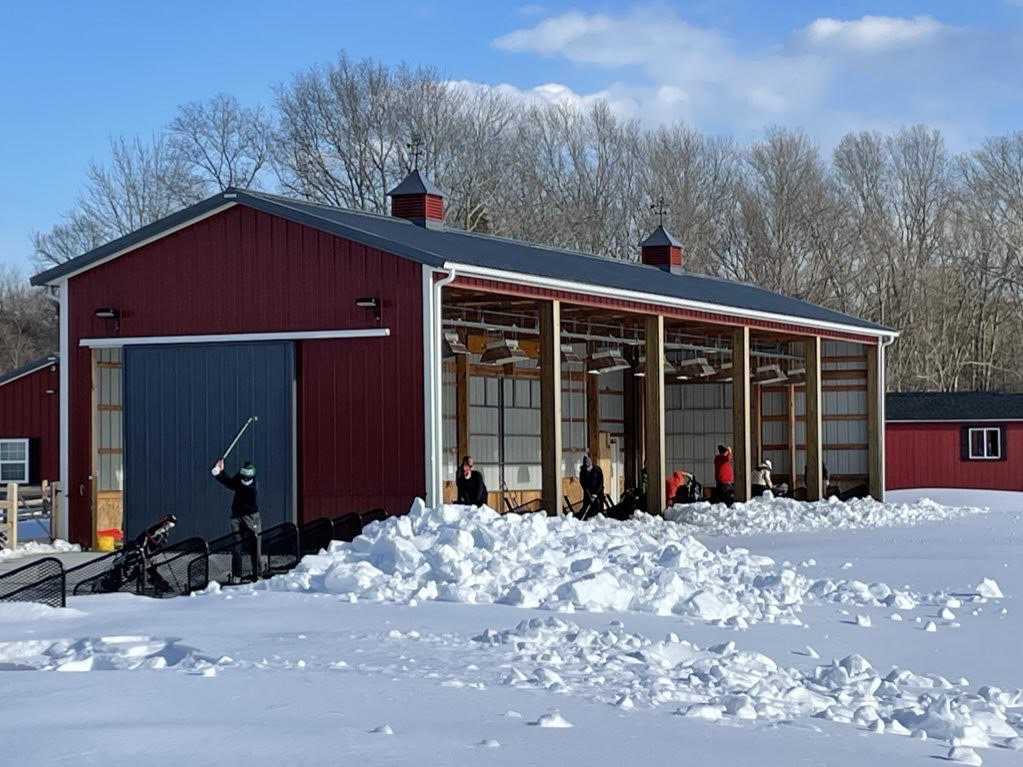 By Vinnie Manginelli, PGA
With the leftover Thanksgiving turkey long gone, I got to thinking about being thankful, and golf came to mind. As a PGA Professional for more than 15 years, golf is very special to me. In fact, I left my financial services job in Manhattan soon after 9/11 to fold shirts in a golf shop, teach little kids how to hit a golf ball and spend 60-70 hours a week at work. And in the winter, there was nothing to do! I had a family already, so heading to Florida wasn't an option.
Going back even further, I remember every winter since I started playing golf at 13 years old – longing for the game that I loved from day one. I'd putt in our living room and hit whiffle balls in the snow. I watched the Shark Shootout, the Wendy's Three Tour Challenge and of course, The Skins Game. And I can still remember Trevino's ace in the desert like it was yesterday.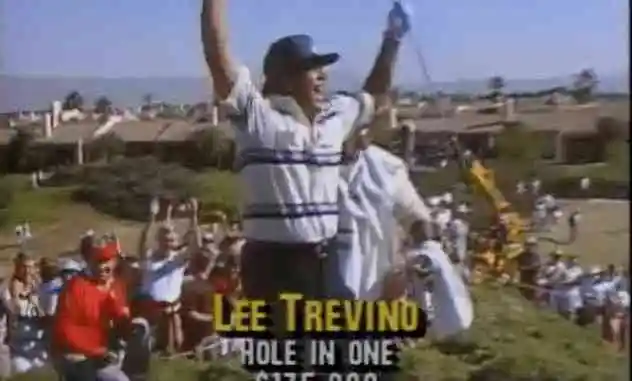 Today, I am thankful for the Golf Channel and live golf from South Africa and Australia. I'm thankful for the plethora of great golf stories to read online and videos to watch on YouTube. I'm thankful that I get to write about this game every day.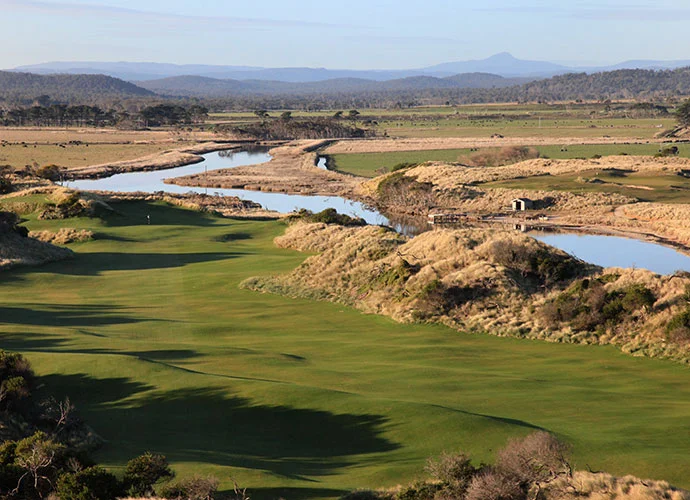 I'm thankful that there's no longer an off season in our game, even here in the Northeast. Gone are the days when golfers in cold weather regions would stash their clubs in a closet, the attic or behind the hibernating hedge clippers in the corner of the garage.
These days, it seems we're playing later in the year than ever, as climate changes and rounds of golf get squeezed into the limited daylight hours each day. I'm thankful that it doesn't end there. I'm thankful for heated driving ranges, often with state-of-the-art ball-tracking technology that enhances the practice experience with games and competitions that challenge the golfer to get better. Heck you can even battle your buddies in long drive contests, closest to the pin competitions and even full rounds of golf on courses that many of us can only dream to play in person someday!
It's a similar story in the world of golf simulators. Millions of golf swings are now taken every winter in bars, lounges and golf studios that have made a serious investment in today's stellar technology. When it comes to golf simulators, there are a number of options from which to choose. But one of the most innovative is the result of a recent merging of the minds at Golfzon and David Leadbetter. In fact, they just built an indoor driving range not far from me, and boy am I thankful!
"Our new facility in Little Ferry, New Jersey is purposely built for game improvement," explains Golfzon Leadbetter CEO Ben Riches. "Golfers come to our facility to get better at golf. After all, we believe you get better at golf with expert training, dedicated coaching and the right technology."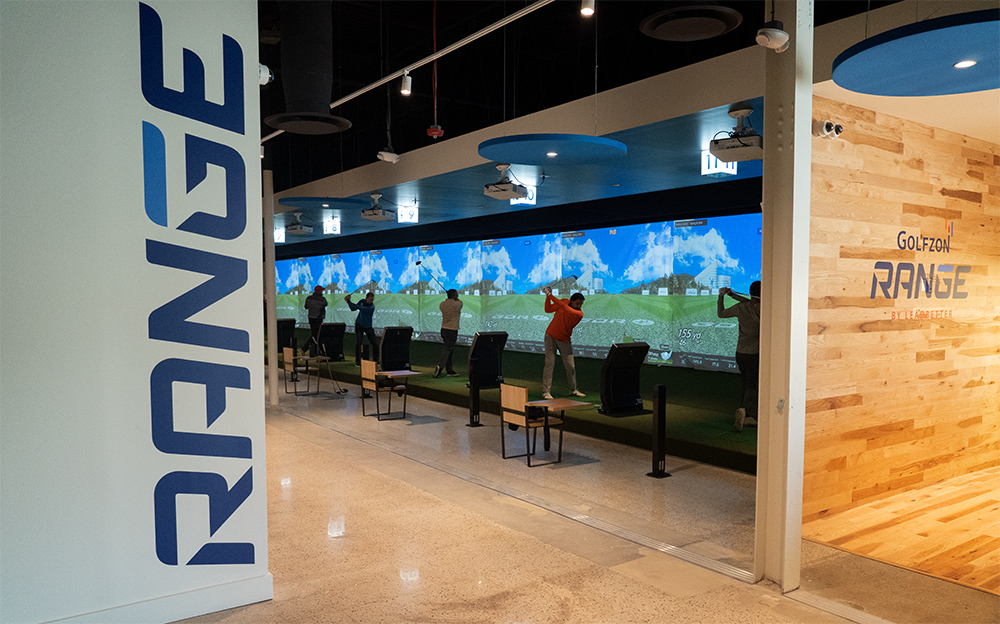 The New Jersey layout is bridging the gap between golf entertainment and the traditional outdoor version of the game. With 20 years of Golfzon innovation and four decades of David Leadbetter expertise, Riches and his team are creating the most unique indoor golf experience yet. With a second location slated for Westbury, New York, Golfzon Leadbetter is making a name for itself in one of the most enthusiastic golf regions in the country.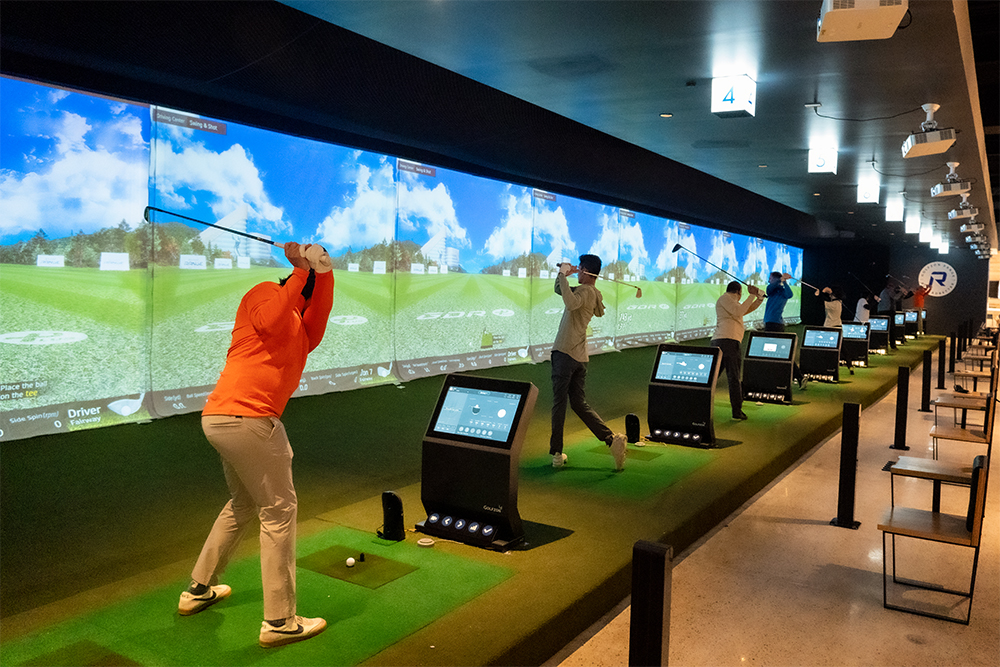 It's a similar story in Parker, Colorado, where strength and conditioning coach Ray Bikulcius is implementing golf fitness training in an indoor simulator setting. The Swing Bays opened earlier this year, and Coloradans are not only getting their fill of indoor golf simulation, but they can get more distance, move with better mobility and flexibility and develop more stamina to play their best golf until that last putt in holed.


"We opened The Swing Bays last June with six TrackMan bays, an expansive indoor putting green, full-service bar, seven TVs, logoed merchandise and space to engage our clientele in a variety of fitness and performance-building topics," Bikulcius detailed. "Although we are very social and entertainment-driven in the evenings, we have a customer base that utilizes our teaching staff's expert instruction during the day."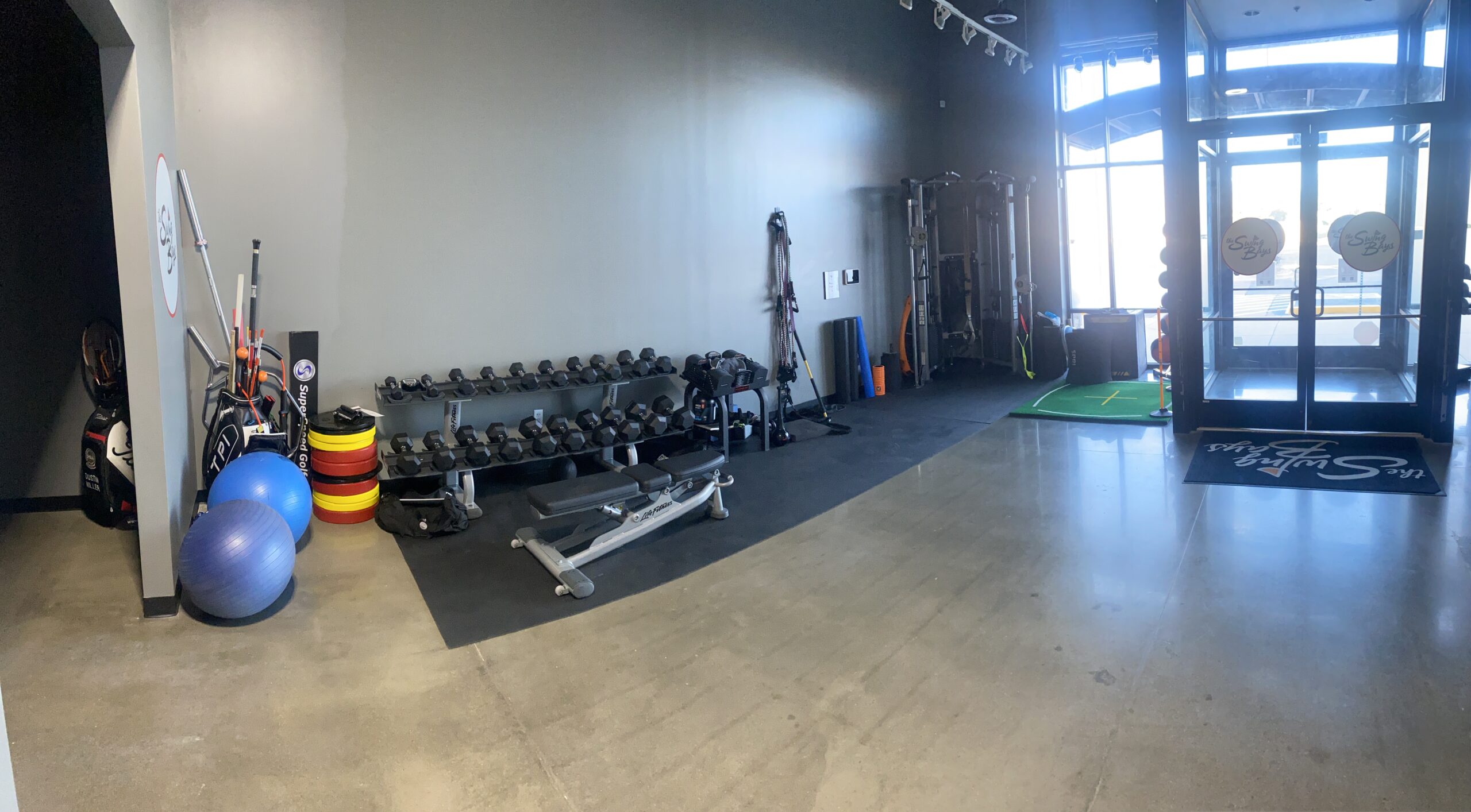 With one of our other publications being all about golf fitness, we wouldn't have content to fill our pages without experts in the field like Bikulcius. I'm thankful for you Ray!
Think about it – two locations that know all about the winter snow – New York City and Denver, Colorado – creating state-of-the-art golfing opportunities for their many die-hard golfers, and a lot of newbies, as well. It really doesn't seem that long ago that golfers in these locales had to book their golf getaways to Florida or Arizona to satisfy their winter golfing bug. Now they just have to go to the mini mall across town! Thankful!

Evan Silkworth understands what's going on. The PGA Head Professional at Columbia Golf and Country Club in Claverack, New York just celebrated the opening of his business, Hudson Valley Indoor Golf – five Uneekor golf simulators that provide highly precise feedback and data on each and every swing taken. Not only do golfers improve, but they're sharing time with friends and family, enjoying a beverage and yes, playing golf…in upstate New York…in the dead of winter…and loving it.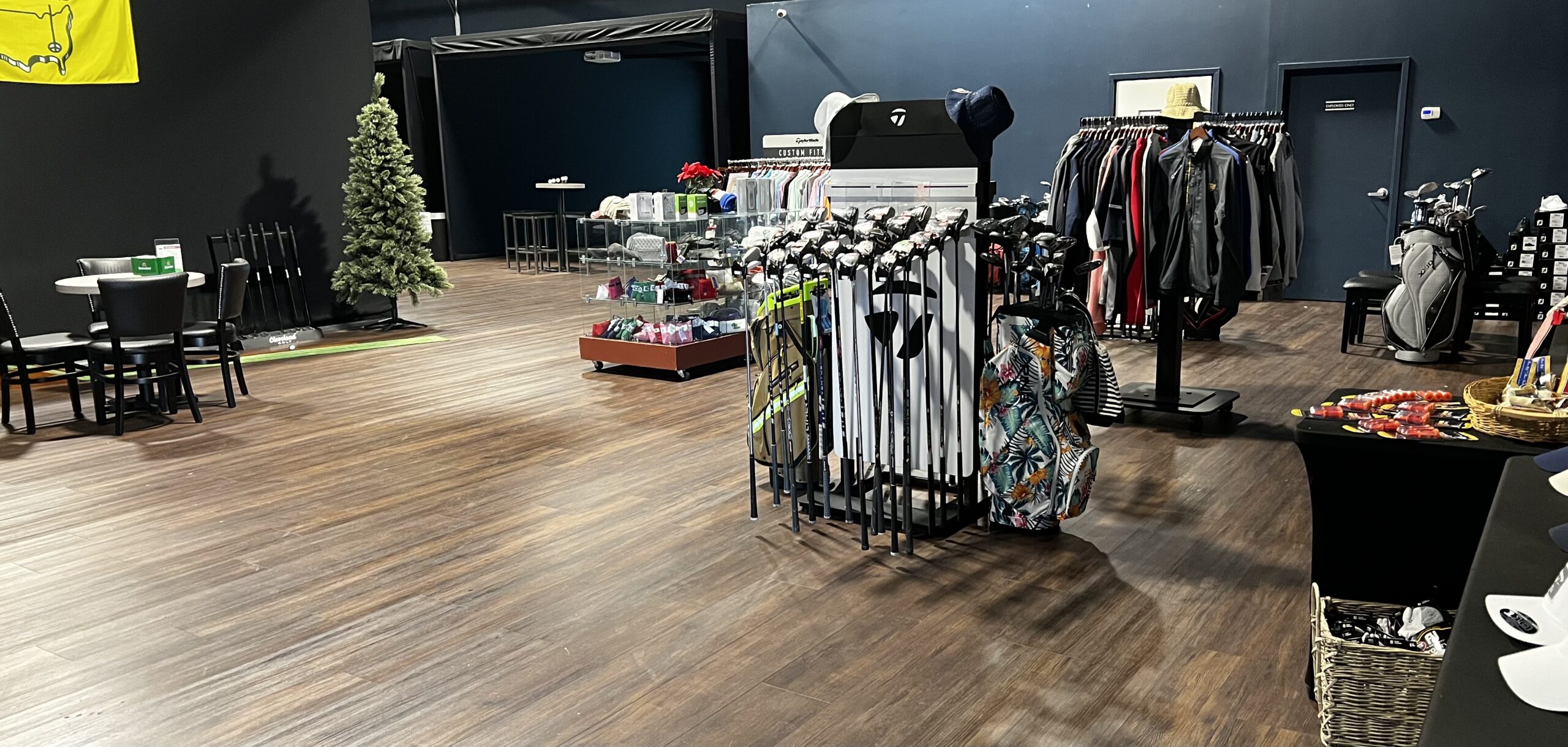 Silkworth, also owner of the Columbia G&CC golf shop, adds a second business to his resume, growing the game, and his lesson clientele. He teaches during the winter, and even utilizes his indoor space for select lessons during the peak summer golf season. Living less than an hour from Silkworth's new business, I look forward to visiting his space in the coming weeks, and telling him how thankful I am for what he's done.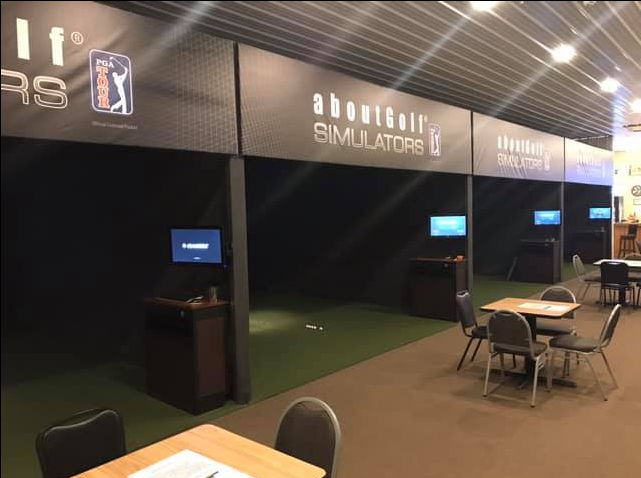 Right here in my town, PGA Life Member John Durcan has owned Alapaha Golf Center for many years, and he installed four aboutGOLF simulators in 2015. With leagues four nights per week, and a full schedule of golfers during the coldest weekend days, Alapaha offers such finger foods as fried pickles, fried chicken fingers and French fries – not what your nutritionist would prescribe, but food that makes the indoor golf experience even more fun. After all, golf – whether played indoors or out, whether learned indoors or out – is about the experience. Whether up early in the morning to putt across a dew-covered green, or closing down the course at the end of the day with just the light of the moon to guide that final putt to the bottom of the cup, it's about the experience. And these innovative golf and business professionals are thankfully servings today's golfers with stellar facilities and a dedication to delivering that very important experience.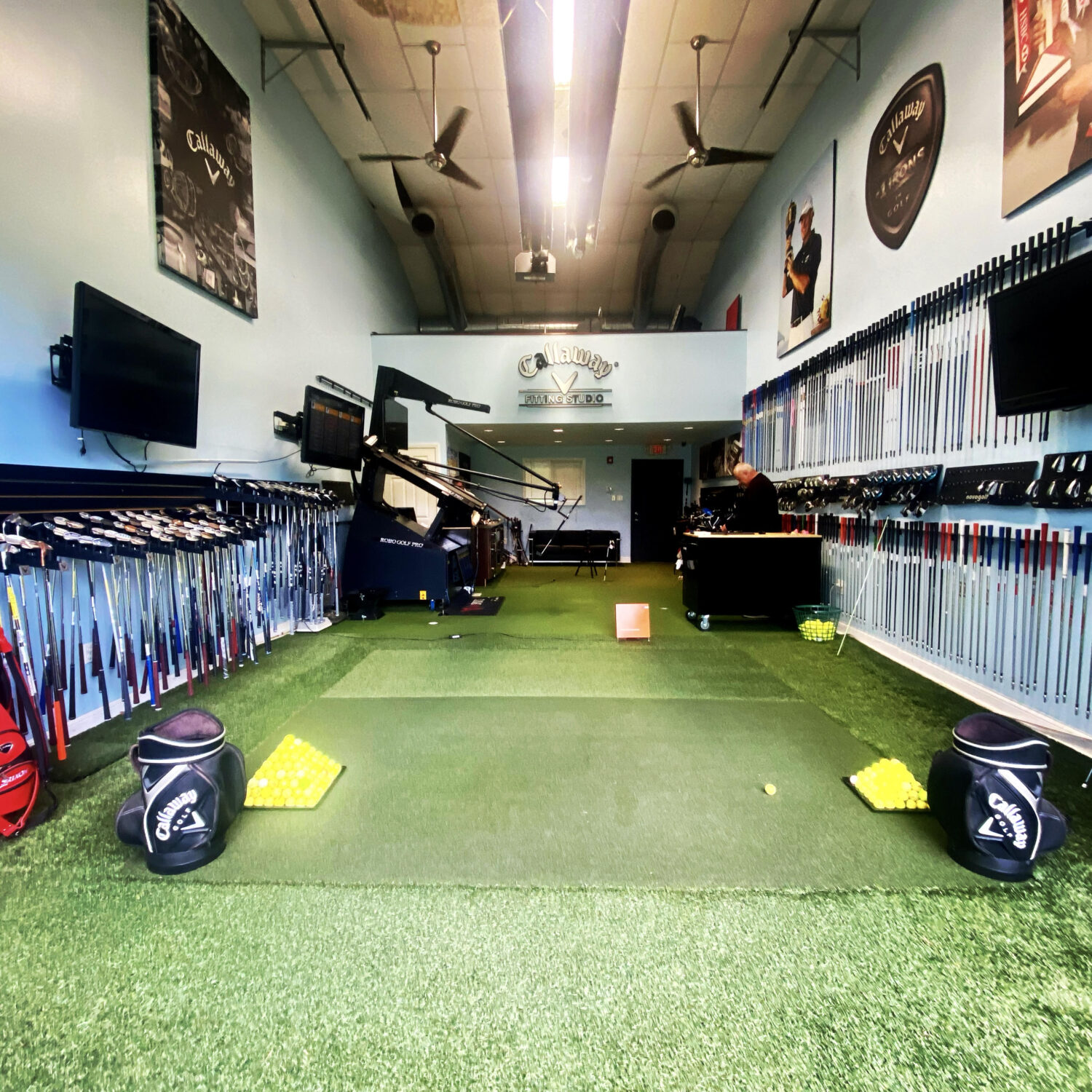 As if that weren't enough, I can drive 70 minutes south to Tappan Golf Center, a perennial GRAA Top 50 Stand Alone Facility under the name NovoGolf. With half of its 96 hitting bays equipped with heat and Toptracer technology, golfers can throw on a thermal or their favorite light golf jacket, and enjoy hours of practice or play. They can even get fit for that next set of clubs. With all the positive feedback generated by the Toptracer name, I know of half a dozen clubs or ranges in the New York City suburbs who are considering or committing to adding such technology. Ask anyone who has it, and they'll tell you what a homerun it's been for their business. In fact, I remember stopping at this range 20 years ago on my daily commute home from Manhattan. There was no Toptracer then, but it was still a great thing to hit golf balls with snow on the ground. I'm sure I was thankful then too.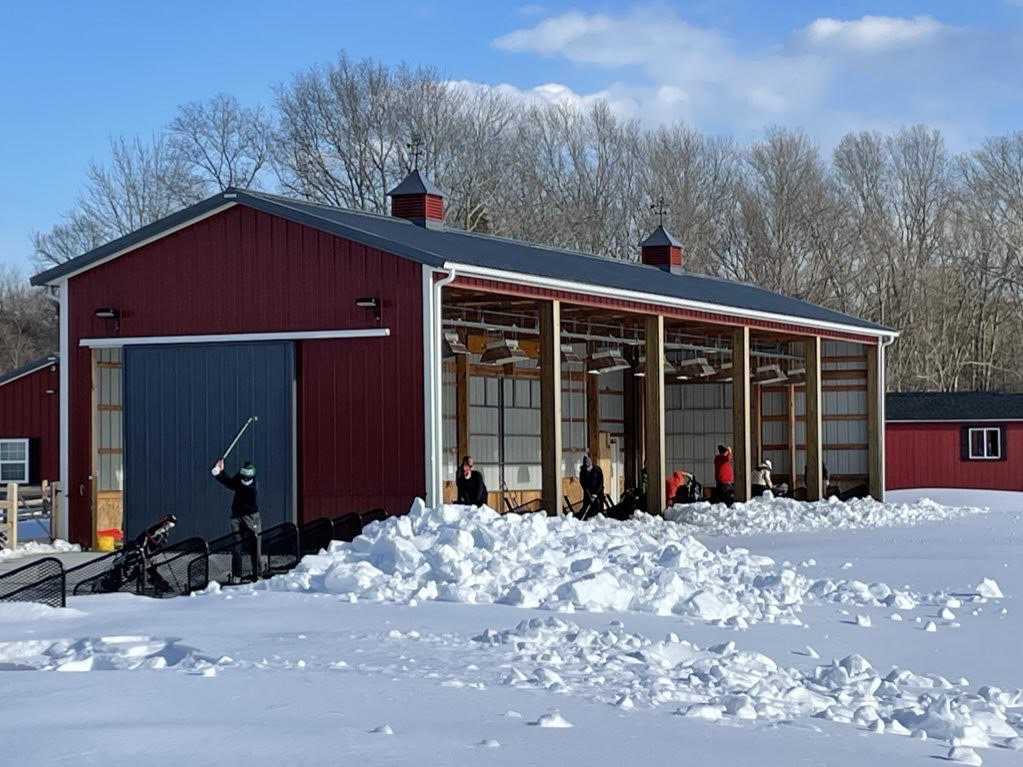 Some golfers, myself included, are content with heat and only heat to make outdoor winter golf practice feasible. That's the story at Newbury Golf Center, outside of Boston…cold, wintery Boston. PGA Professional Erik Sorensen opened Newbury Golf Center a few months into the COVID-19 pandemic, and business has been as brisk as the New England chill in December. The Newbury clientele is a dedicated group that not only practices in the winter – they take lessons as well. Sorensen is busy teaching group clinics and private lessons. He's engaging his customers during a time of year when golf clubs always took a back seat to skis and ice skates in our region of the country. For many golfers, those days are gone, and yes, I am thankful.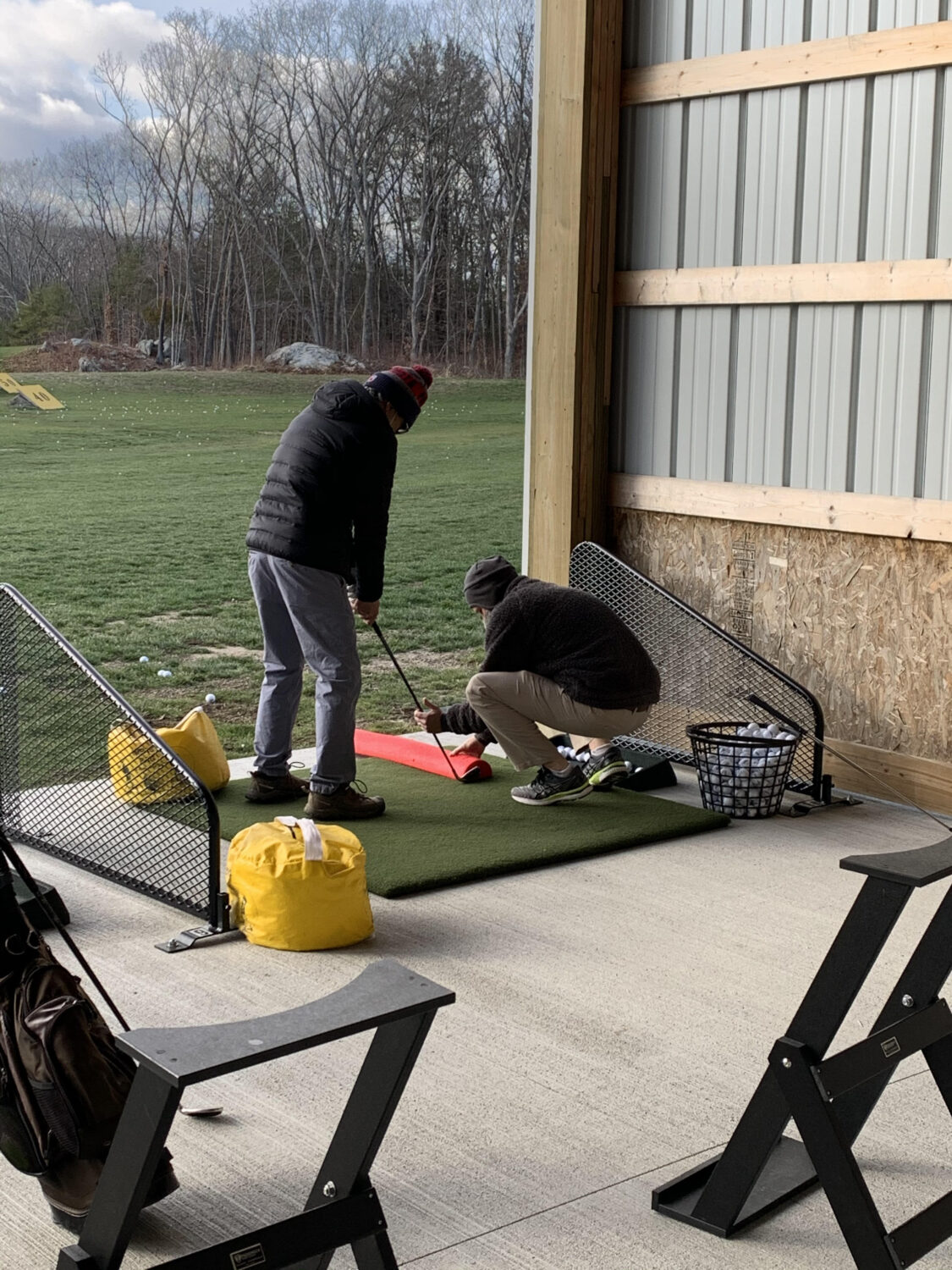 Some golfers prefer the fresh air of the outdoors, while others enjoy heat, TVs, a bite to eat with their beer and a chair to sit in as their playing partner takes his or her turn. The experiences are different, but both vital to my winter psyche, and that of so many other golfers. Young readers are asking "what's the big deal?" But I remember the days when the golf season had a beginning and an end, and I'm surely thankful that that's not the case anymore.
All of these businesses and brands are about innovation building upon innovation building on thoughts, ideas and a focused vision to serve the golfer on a year-round basis. Take your pick – heck, try them all! When you think about it, it's a long winter ahead, and for that, I am still NOT thankful. But it's certainly easier to bear these days!