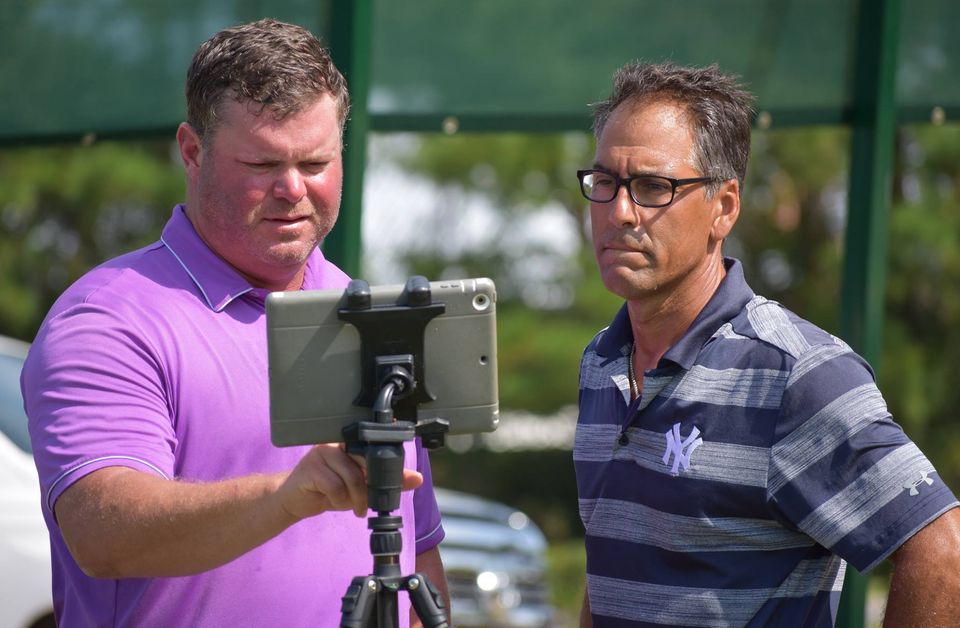 By Vinnie Manginelli, PGA
While the coronavirus pandemic has changed the way society interacts and conducts business, the game of golf has experienced a renaissance of sorts. With rounds of golf and driving range usage soaring in 2020, residual increases in lessons and golf shop sales at many facilities have also exceeded expectations. With courses full and tee times a commodity, practice facilities have become a reliable source of fun for golfers, whether just practicing or learning with a lesson.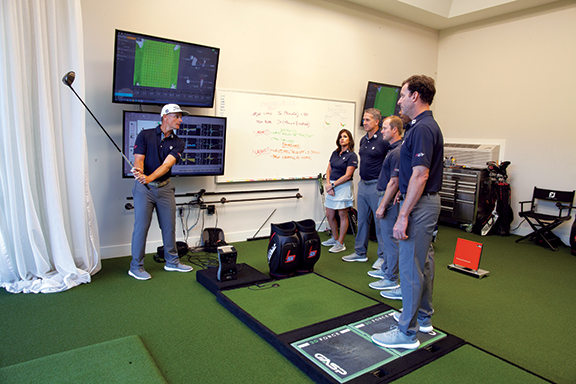 In 2020, PGA Professionals across the country embraced the influx of new golfers and implemented programming that would address the basics of the game while demonstrating the enjoyment that golf offers. Teaching, after all, is among the most important responsibilities of the PGA Professional, and with a diverse spectrum of new students possessing different skill levels, body types, budgets and athletic abilities, serving the mission to grow the game and retain these new golfers for the long-term became a priority. With the goal of teeing it up on the golf course representing a prominent aspect of every player development plan, some of the top teachers in the country will tell you that each new relationship starts on the practice range.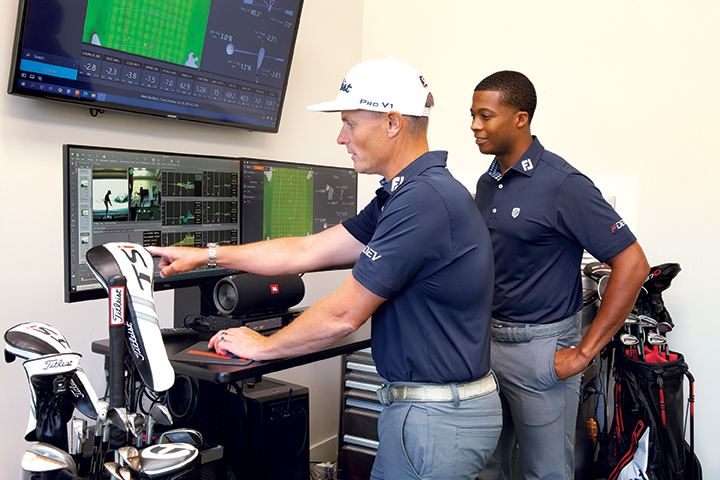 Mark Blackburn (pictured above) is one of those teachers. Blackburn, the 2020 PGA Teacher of the Year, runs the Blackburn Golf Academy at Greystone Golf & Country Club in Birmingham, Alabama as the club's PGA Director of Instruction. He has guided the progress of golfers of all skill levels, including Chez Revie, a two-time winner on the PGA Tour. But whether honing Revie's extraordinary abilities or teaching Greystone's newest members the proper grip, stance and posture, Blackburn uses the practice range as his classroom to educate and motivate students. "We looked at COVID as a big opportunity because so many people were playing golf who typically wouldn't," Blackburn commented. "We had a much more captive audience and were able to capitalize on that."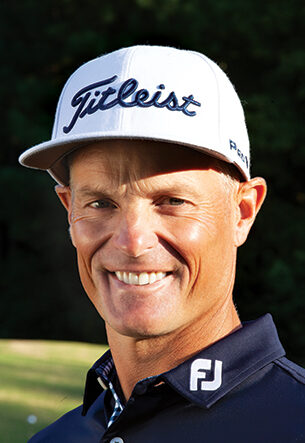 Blackburn and his staff offered members several virtual clinics at no charge when the pandemic initially struck. "I did a lot of Facebook Live sessions on the course, talking about different shots, creating a value proposition, so when the lockdown was over, they had an incentive to come and see us," Blackburn stated.
He is appreciative of the facilities available at Greystone – two practice ranges, two short game areas, two practice putting greens, two short courses and a wedge area. They offer students a holistic approach that covers every aspect of the game. The range is set up daily with an array of flags that aid Blackburn and his team in teaching proper setup to a target and distance control. With such an array of practice and coaching options at his fingertips, Blackburn makes learning fun for his students and strives to get them on the course expeditiously and with confidence.

With that goal of getting on the course often foremost in a golfer's mind, the practice range has become a crucial component of their progress. Olney Golf Park in Olney, Maryland is the type of practice facility that helps golf coaches introduce the game to new golfers and provide programming that utilizes everything the facility has to offer. Recognized as a 2020 Golf Range of Association of America (GRAA) Top 50 Stand Alone Facility, Olney Golf Park offers a huge grass tee complex and two tiers of sheltered hitting bays that are both heated and lighted. They have an elliptical tee line that allows for practice from different angles, five bent grass target greens and short and mid-range targets. Jim Estes, a former winner on the Nationwide (now Korn Ferry) Tour and the 2020 Middle Atlantic PGA Section Player Development Award winner, has been teaching at Olney Golf Park for two decades.

Like Blackburn, Estes is fortunate to have amenities at his facility that add to the learning experience. He works with his students on various distances and shot types, adding to the tools they'll have in their bag when they get on the course. Estes makes golf fun for his students, especially juniors, by utilizing games that incorporate player interaction. "The key to conducting junior camps is rewarding the kids who aren't as skilled as some of the others and getting them to buy into the strategy and team concept," Estes explained. "What we're trying to do is keep them engaged."
This concept is not new of course, but having the ability and expertise to successfully facilitate it is paramount to the student's progress and the fun experience they have. Kevin Sprecher has been doing it for more than 20 years. The PGA Director of Instruction at Sleepy Hollow Country Club and 2018 Metropolitan PGA Section Teacher of the Year, makes learning fun for his beginner golfers through games and technology, while keeping every session fresh and exciting. Understanding that the facilities available to a coach affect his or her efforts to teach, Sprecher teaches his students to practice like they play using their 80-yard short game area, fairway and greenside practice bunkers and 9-hole par 31 practice course. Members of the club in Scarborough, New York have access to indoor hitting bays and an indoor putting facility that not only add to the member experience, but also promote continued practice that makes golf more enjoyable.
Keeping it fun for experienced golfers is just as important as for his new golfers. Sprecher says the opportunity to hit different shots to a variety of targets makes any practice session or lesson more enjoyable. Demonstrating his ability to adapt to the level of player in front of him, Sprecher's young junior golfers enjoy Tic Tac Toe on the range as a means to improve their skills without them realizing that they're learning – they just know they're having fun. "What they don't understand is that they're learning the fundamentals of chipping or putting (depending on the game) and learning distance control and making good impact," he explained. More aware of the situation, Sprecher's better players enjoy access to the latest technology, as they pinpoint each shot to within a few yards of their target or strive to attain those few extra yards on their drive. They realize the greater mission of their efforts, but enjoy the learning process more thanks to the data and feedback provided by TrackMan, Foresight Sports and the other tools Sprecher maintains.
Even with the innovative technology at their fingertips, PGA Professionals continue to use the range and other practice facilities as their classroom for new golfers. Take, for instance, Jason Aichele, a 2020 GRAA Top 100 Growth of the Game Teaching Professional, six-time Pacific-Northwest PGA Section Teacher of the Year and the PGA Director of Instruction at Meadow Springs Country Club in Richland, Washington.
His range is actually adorned with a number of wine barrels to which members and students aim each golf shot. These targets are a salute to the many wineries of the Pacific Northwest. Students enjoy the uniqueness of the targets while learning about distance control and the proper setup that promotes quality ball-striking. Aichele has a huge junior program that gets kids into the game at a very young age and guides them through high school play through a multi-tiered curriculum. Though on-course play solidifies the well-rounded player, the many hours spent on the practice range ready them for a lifetime of enjoyment.

That enjoyment and fun are what Allen Terrell hears at his facility every single day that junior golf is in session. The 2020 Carolinas PGA Section Teacher of the Year and the PGA Director of Coaching at the Dustin Johnson Golf School in Murrell's Inlet, South Carolina, knows that his junior golfers are having fun on the range by the laughter he hears throughout the day. Kids love games; so, to facilitate some of these games and contests, he and his staff design short courses on their range utilizing its target greens. "We create a makeshift golf course that gives our instructors an opportunity to start presenting some golf terms to their students and brings special situations and challenges into play," Terrell detailed. Regarding the kids' laughter on the range, Terrell affectionately called it "a free for all".
Aichele also shared an inspiring account of his young students' experience. "Some of these kids started in my program when they were young and worked their way up through high school. Well, during a recent practice session, some of my 17- and 18-year-old students were playing 'Bump', a game they learned in our program many years ago." He added that even though they think they're just playing a kid's game, they're still working on things and enjoying the competition. Aichele gets a special sense of satisfaction knowing that the fun experiences he offered his students when they were little kids and beginners in the game remain an important part of their lives a decade later.