By Don Jozwiak, PGA Magazine Senior Editor
Eleven months after launching the SLDR driver, TaylorMade is refreshing and expanding the product line with a new line of SLDR S metalwoods and a unique new set of SLDR irons. TaylorMade officials unveiled the new products in a "Distance For All" event at Omni La Costa Resort & Spa in Carlsbad, California, and the clubs will be available at retail soon – the SLDR S metalwoods are set to ship by May 16, while the SLDR irons are scheduled to ship the first week of June.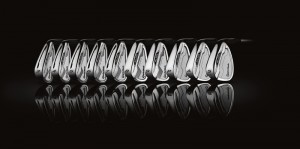 "This is Phase II of SLDR and low forward center of gravity placement (LFCG), which will help us make more distance more accessible to everyone at a lower price point," said Sean Toulon, executive vice president of product creation for TaylorMade. The new SLDR S driver will have an MSRP of $329, compared with $399 for the standard SLDR driver, which will remain in the company's product line.
The new SLDR S metalwoods and hybrids will have bonded heads that are not adjustable for loft and lie, but the drivers will be available in lofts of 10, 12, 14 and 16 degrees. The new SLDR S drivers do feature the trademark 20 gram sliding weight in the club's sole, which can help fit the driver to create a variety of shot shapes.
The company's SLDR MiniDriver is also part of the new metalwood family, which all feature a new satin silver crown and black button back. High demand has led to TaylorMade quadrupling expectations for the SLDR MiniDriver. The SLDR S fairway woods and hybrids have larger footprints and are easier to hit for average golfers than the standard SLDR fairway woods and hybrids. Each of the fairway woods and hybrids in the line features the company's Speed Pocket technology, and the company claims they are longer than last year's RocketBallz metal woods.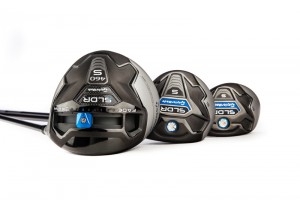 Meanwhile, the SLDR irons feature a new version of Speed Pocket technology in the 3-7 irons. The new Thru Slot Technology helps the clubfaces flex at impact for more distance. The SLDR iron blend technology with a sleek, classic look to appeal to competitive players as well as higher handicappers. The MSRP for a set of eight SLDR irons is $899 with KBS Tour C-Taper 90 steel shafts, or $999 in Fujikura graphite shafts.
TaylorMade is promoting the entire SLDR line with a series of 1,500 "Distance For All" demo events across the country. The clubs will also become part of the company's fitting carts at or before their retail launch. The SLDR S line effectively replaces the JetSpeed line in TaylorMade's product line, and the company is helping golf shops transition between the two lines.
"We've worked with out retail partners to a tight degree to maximize their opportunities with midseason introductions," Toulon said. "The amount of marketing horsepower we're putting behind SLDR and explaining the technology is going to help expose these products and drive customers into the golf shop."