-Press Release, Carlsbad, Calif.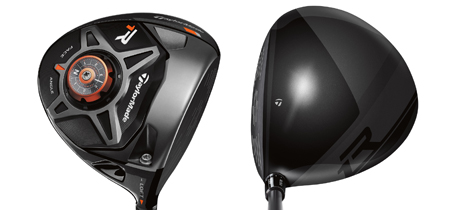 TaylorMade Golf Company today announced R1 Black – the company's first black driver since 2010.
"For three years we have only made white drivers and have heard from a number of golfers who just prefer the look of black," said President and CEO, Mark King. "Our commitment has always been to provide golfers with the best performing golf equipment. The R1 Black gives players who prefer that color access to our industry leading technology."
Similar to the white version – which has been used to win 16 worldwide golf tournaments this year – the R1 Black driver features the greatest range of adjustability of any driver in the brand's history. R1 gives the golfer 12 loft-sleeve settings and 7 face-angle positions, as well as two movable shot-shape weights. The R1's three adjustability technologies allow it to be tuned 168 different ways to specifically fit a player's swing to optimize distance and accuracy.
The R1 Black driver will debut on the PGA Tour next week in Memphis.
"Members of our tour staff now have two color options," added King. "We will see a number of them opt for R1 Black, while others will stay in the white version to take advantage of the white/black contrast and alignment benefits."
The R1 Black features an ultra-light Aldila RIP Phenom and is available at retail 6/10 for $399. For more information please visit taylormadegolf.com
About the adidas Group
The adidas Group is one of the global leaders within the sporting goods industry, offering a broad range of products around the core brands: adidas, Reebok, TaylorMade, Rockport and Reebok-CCM Hockey. Headquartered in Herzogenaurach, Germany, the Group has more than 46,000 employees and generated sales of over €14.9 billion in 2012.
About TaylorMade-adidas Golf
Headquartered in Carlsbad, California, TaylorMade-adidas Golf Company sells golf clubs, balls, clothing and accessories under the TaylorMade, adidas Golf, Adams and Ashworth brands. TaylorMade-adidas Golf Company posted 2012 sales of over €1.3 billion.
Media Contact: 
TaylorMade-adidas Golf
Global Communications Department
Dave Cordero
(760) 918.6367
dave.cordero@tmag.com